One of the most challenging obstacles for gardeners to overcome is keeping outdoor pests off of plants. Especially when it comes down to eliminating pests like aphids, taking care of even heartier plants like tomatoes becomes a chore no one wants to handle. So how to get rid of aphids on tomatoes without damaging the plant itself?
There are plenty of natural solutions available and many that are easy to implement into your weekly gardening routines. When it comes to practicing proper strategies for how to get rid of aphids on tomato plants, the most significant factor is staying consistent. You never want to give pest populations a chance to regroup.
With several unique ways to counteract an aphid infestation, many include introducing natural predators or using insecticidal soap in your typical routines. If you're ready to learn how to kill aphids on tomato plants without destroying your beloved plants in the process, then try these fantastic pest control procedures.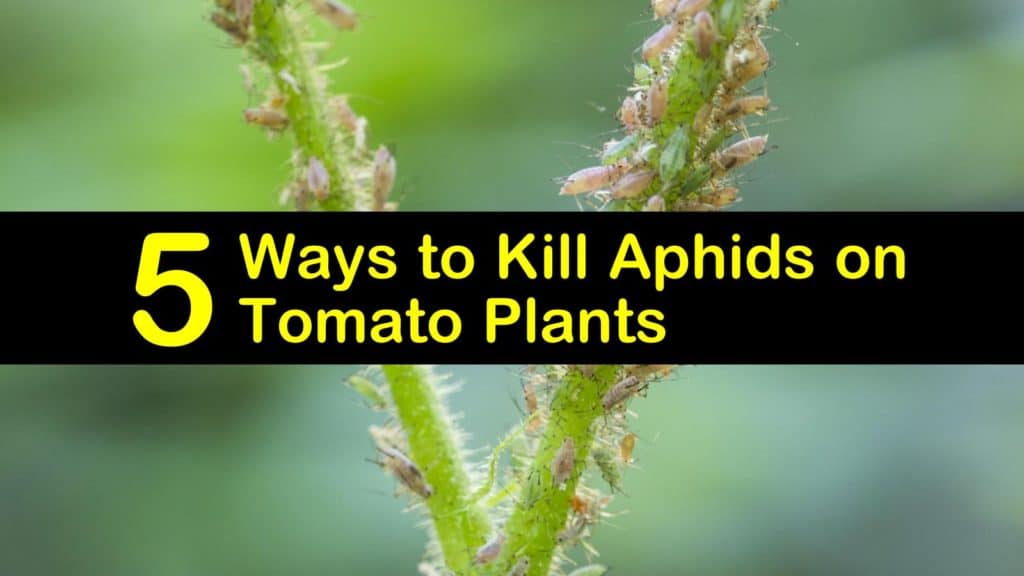 How I Get Rid of Aphids on My Tomato Plants
While growing tomatoes is relatively easy, there are many insects and other critters that enjoy them as much as we do. It's important to learn how to get rid of tomato worms and aphids so they don't destroy your plants.
With over 4,000 different species of aphids, and around 250 of those species attacking everyday garden plants, it's no wonder that these creatures are some of the most common pests encountered by gardeners.
In addition to being frequent, unwanted residents, most aphid species reproduce at a rapid rate, with many females producing an average of five progeny a day. As a result, taking care of these bugs before they get too far out of control is essential.
How I Kill Aphids on My Tomato Plants
To protect your tomato plants from an aphid infestation, one easy trick to use is spraying the plant with neem oil. Often used as a homemade spider mite spray, this fantastic recipe also helps control aphids, also known as plant lice, from overtaking your plants.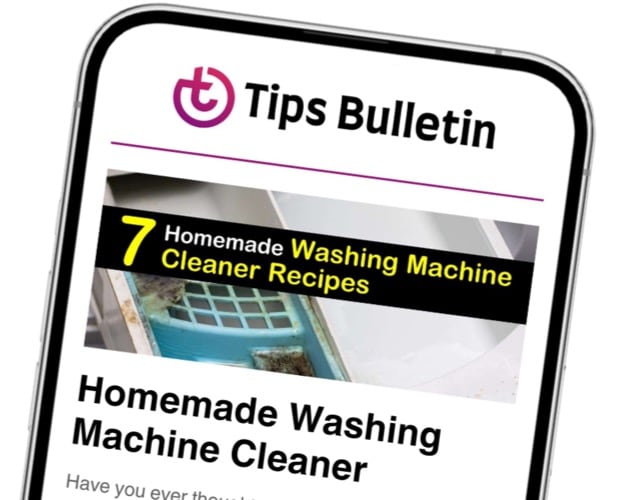 Finally, an email that Transforms Your Home.
Get the latest home and garden tips from our experts, delivered straight to your inbox.
One familiar argument gardeners make when it comes to using neem oil is whether to rotate it with horticultural oil. Both are effective ways to eliminate garden pests and are applied in similar ways.
Neem oil is an organic material found in trees that acts by stopping aphids from reaching mature phases of reproduction. When using, spray all parts of the tomato plant, including the undersides of the leaves. Reapply once every week.
This spray is a highly effective way to kill aphids on roses, milkweed, and other plants where they may be lurking and munching. Neem oil also doesn't harm beneficial insects either, making it appropriate on all types of plants for pest control.
Horticultural oil, on the other hand, is either petroleum or vegetable-based and instead suffocates the bugs by placing a thick coating around them. Using this is also a fantastic way to remove sooty mold and powdery residue from plants.
My Home Remedy for Aphids on Tomatoes
One tip for getting rid of aphids on tomato plant species is by introducing natural predators to your garden. Aphids come in many different shapes and colors.
It's not unusual to see green as well as red aphids on tomatoes, some with and without wings, and with straight or bent antennae. No matter what type of insect inhabits your plant, here are some of the most beneficial insects to add to gardens.
Beneficial insects like ladybugs eat several different types of garden pests, making them a key ingredient in the removal process. Found in most garden supply stores, ladybugs eat up to 5,000 aphids throughout their lifespan, consuming around 50 a day.
Planting fennel, catnip, or adding mulch around the base of plants also attract these varieties of good insects without the need to buy them. This plan of attack is a simple, natural remedy for aphids that won't harm plants in the process.
Getting Rid of Aphids on My Tomato Plants
Another excellent way to limit the growth of aphid populations is by creating your own DIY insecticidal soap. This aphid spray is relatively simple to make and requires everyday household products.
Adding other ingredients like cayenne pepper gives off a smell aphids hate and increases its effectiveness as both a repellent and a strategy to kill aphids.
For getting rid of white aphids or those of other species, start by combining the ingredients in a small bucket or gallon jug. Add the mixture to a sprayer or spray bottle.
Spray the tomato plant, making sure you get the undersides of leaves as well as the fruit and stems. This formula also removes a sticky substance called honeydew left behind by aphids.
The soap kills soft-bodied pests like aphids but leaves beneficial creatures with a harder shell, like ladybugs, safe and well. Always monitor the plant after the first time spraying to ensure the mixture does not give off any adverse effects.
One symptom to check for is a yellowing of the leaves. If this change occurs, do not continue using the soapy water.
Using Plant Traps and Natural Repellents
Sometimes the best solution for keeping out pests is to repel aphids with plants they hate. Plants like chives and marigolds give off a scent that these pests can't stand to be around, keeping them far away. These species, among others, are some of the plants to keep spiders away from your home, as well.
Companion planting goes a long way in the gardening world, even if it comes down to setting up "trap" plants. Decoy plants like nasturtium or mustard attract aphids and keep them away from your prized vegetables.
In some cases, as with the nasturtium, the plant ruins the taste of food for the aphid. Though, in many cases, it merely makes pest control easier by restricting them all to one place.
How I Get Rid of Aphids on My Tomatoes
An unlikely solution for aphid control is to use parts of the tomato plants to kill the pests attacking them. While aphids feed on the sap located in the plant stem, the tomato leaves contain alkaloids that remain quite toxic to the tiny creatures. When chopped up and soaked in water, the leaves develop into a powerful, organic pesticide.
Place two cups worth of tomato leaves into a bowl, then soak them in two cups of water. Let them sit overnight, then drain out the leaves from the water using a cheesecloth. Add two cups to the strained water and pour them into a sprayer for easier dispensing.
After treating the plant with the formula, you may also wish to sprinkle some diatomaceous earth around the soil. This compound also keeps aphids away and gets rid of other plant pests like cabbage worms.
These helpful tips for how to kill aphids on tomato plants help you reclaim your vegetable garden with ease. Since there is no singular way to handle an infestation, feel free to mix and match these strategies until you find the one that works best for you.
If you found our aphid control tips helpful, then please remember to share everything you've learned about how to get rid of aphids on tomatoes with friends and family on Facebook and Pinterest.