Cats make excellent companions, but the biggest downside is dealing with their litter box. If you own multiple cats and possibly more than one box, you may feel like you're fighting a losing battle against litter box odor. Find out how to get rid of cat litter smell in your home to leave your house smelling fresh, no matter how many cats you have.
Housecats bury their waste to avoid their scent attracting large predators' attention. Although domesticated cats don't have to worry about this, it is a survival mechanic in their DNA that lingers through domestication. Cats have sensitive noses and may bury their poop simply because of the smell.
While cat poop smell is distasteful, cat pee smell is arguably the worse of the two. Without a clean litter box, a cat may take to peeing on the carpet or furniture out of stress. Cat urine contains ammonia as part of natural protein breakdown, and a buildup of this smell in the litter box creates an unpleasant odor in your home.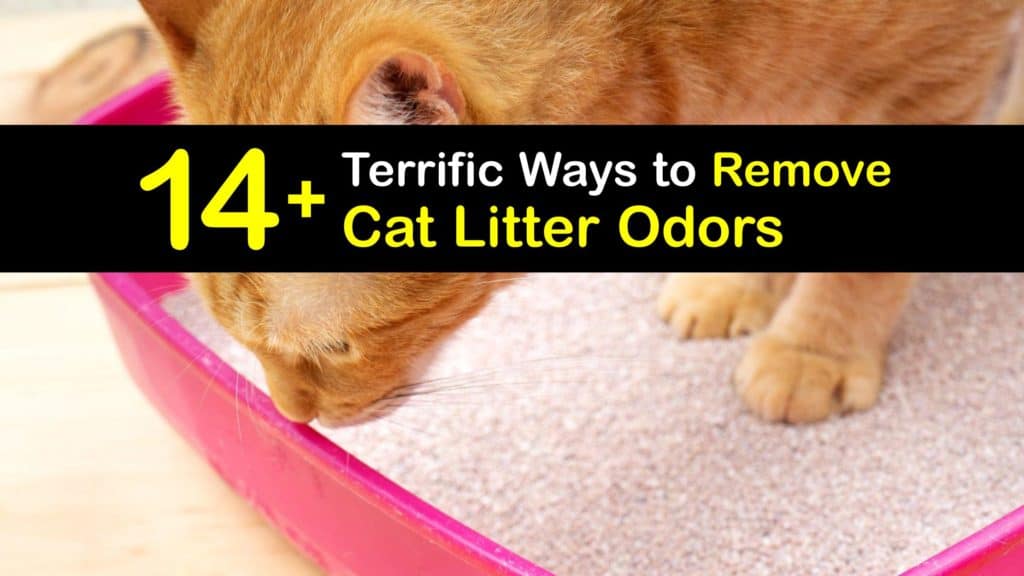 How I Eliminate Cat Litter Odor
As a cat owner dealing with a bad litter box smell, there may not be one solution that solves all your problems. You may need to implement several of our suggestions depending on how many cats you own to tackle cat odor. There is more than one effective DIY cat urine cleaner available depending on where the problem is.
You can also find easy ways of composting cat litter to ensure that this messy substance ends up in the right place.
Switching My Litter Boxes
Litter boxes made from plastic hold up well to constant use and scraping from a scooper, but this plastic becomes stained. Although plastic is non-porous, it absorbs the smell of cat pee over time and emits this smell into your home.
If you use less expensive litter boxes and notice a foul smell coming from the litter box, it may be time to toss the box and buy a new one, no matter how often you clean it. Your cats will appreciate the new box, and by starting with a new box, you have a fresh start to implement more tactics to keep the cats litter box smelling fresher.
Covered Boxes: Are They Good or Bad for Me?
There is much debate surrounding a cat litter box with a cover. On one hand, a covered box provides extra odor protection as the covered box contains cat odor in the small space usually blocked off with a door. This protection limits the smell from the litter tray spreading throughout the house and is visually appealing.
Using a covered box could be the perfect way to get rid of cat litter smell in an apartment if you're in a small space without room for the smell to dissipate.
Cat owners against covered boxes argue that it contains foul smells inside the box, which makes the experience of using the box more unpleasant for cats, possibly deterring them from using it.
Many covered boxes come with detachable lids, so if using a covered box is something you're interested in, we suggest giving it a try to see how your cats react to it. If they don't respond well, remove the lid. Otherwise, enjoy not looking at your cat's waste. Many covered boxes come with a filter to assist with trapping odors.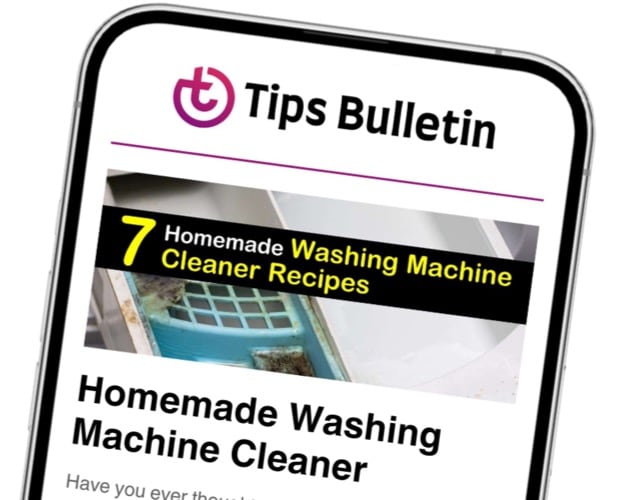 Finally, an email that Transforms Your Home.
Get the latest home and garden tips from our experts, delivered straight to your inbox.
I Sometimes
Add More Boxes
Cats are territorial and often fight when placed in close quarters with other cats. If multiple cats use the same box, the combined smell may repulse another cat from using the same box. The solution to these issues is to add more boxes to your home.
While adding boxes may not seem like the best option when eliminating cat litter odor, it prevents one box from becoming overwhelmed if multiple cats use it daily. Many recommend one litter box for every cat, plus one. If you have two cats, ideally, you should have three boxes in your home, or at the least, each cat should have its own box.
I
Buy Larger Litter Boxes
Cats are fickle, and even the most minor thing like a litter box that feels too cramped is reasoning enough for them not to use it. If your cat has a litter box that isn't the right size, you could end up with poop on the box walls or outside the box.
A too-small box may also be too shallow for your cat, limiting the amount of litter inside. A small litter tray that works for a new kitten won't work the same for a full-grown cat. If you find yourself smelling your cat's poop more than usual, consider upgrading to a larger box that accommodates your cat's size.
Adding Liners to My Litter Box
Whether you've bought a new box or just finished cleaning an old one, you should be using litter liners. Litter liners are plastic bags that line the base of your cat's litter box. Liners protect the bottom of the litter box, blocking poop and pee from staining the box or allowing the plastic to absorb the cat pee smell.
Pull the liner out to reveal a spotless box underneath if you want to dump your cat's litter. Using liners with your cat's box keeps the box clean during regular use and cuts down on the cat urine smell that builds in litter boxes over time.
Changing My Litter
Not every brand makes cat litter equally. Basic litters may lack additives that provide freshness or odor control in the litter box. Clay litter is the oldest type of litter used and the most readily available.
Clay litter comes in two primary forms, clumping and non-clumping. Clumping litter is among the most popular types of cat litter because it makes cleaning the box easier if your cat's pee gathers together in one clump for you to scoop.
For cat owners who don't want to scoop and prefer to dump and start fresh, they buy non-clumping that slides out of the box easily.
Using Scented Kitty Litter
Regular clay litter doesn't have much of a scent aside from smelling chalky, but as pet supplies advance, many companies produce litters with additives to improve freshness. Many commercial litters come paired with a scent booster that activates when scooped by your cat.
Like covered boxes, scented litter is a divisive topic among cat owners. Some swear by its ability to cover up unpleasant cat smells, while others argue that the added air freshener-like smell deters their cats from using the box.
I Use Odor Control Litter
The type of litter you're using may contribute to the cat litter odor in your home. Although all clay litters work to neutralize odor and absorb moisture, some boast better features than others.
Odor control litters advertise their ability to block odors for 24 hours or keep the box smelling fresh with each use. Experiment with several brands to find what seems best for your cat regarding clumping power and its ability to control and eliminate cat litter odor.
How I Get Rid of Cat Litter Smell in My Apartment
If you reside in a small space and it seems like cat litter odor is the only thing you smell, the best thing to do is put yourself on a schedule to clean the box. A stinky litter box only worsens over time as your cat continues to use it, and waiting to clean it creates more work.
How often you clean the box depends on how many cats you have; however, we suggest scooping every other day. If you're using liners, scoop out used litter and replace it. Dump your entire box without liners and start fresh after a deep clean.
How I Get Rid of Cat Litter Smell Through Cleaning
Without a liner to protect the bottom of your cat's litter box after a while of regular usage, the litter box may never smell fresh again. Scooping and adding fresh litter only goes so far as to conceal lingering odors, so clean the litter box after you dump all the litter inside for a more long-term solution.
How often you dump the litter depends on the box's traffic, but your sense of smell is the best way to know when to grab gloves and start scrubbing. When cleaning the litter box, it's best to wear gloves and possibly a mask. Toxoplasmosis is a rare disease that humans contract from infected cat feces.
Start by dumping all the litter in the box into the trash; use a scooper to scrape any clumps left until the box is empty. Fill the litter box less than halfway with hot water and add a few drops of unscented dish soap. Add one teaspoon of vinegar to the mix to eliminate cat litter odor.
Leave the box to sit for 30 minutes before you start scrubbing with a brush made to clean litter boxes. Scour the sides of the box without damaging it and creating grooves or scratches that feces become stuck in. Dump the dirty water and dry the inside of the box with paper towels before adding fresh litter.
I Treat My Litter Box with a Deodorizing Spray
Vinegar has antibacterial properties that fight bacteria that cause odors, making it effective in various cleaning jobs around your home. Spraying vinegar also helps fight odors, and with the addition of essential oils, it becomes more effective against the strong ammonia smell in cat urine.
Mix water and vinegar in a 16-ounce spray bottle and add your favorite essential oil to create a handy spray for your cat's litter box. Use this spray before adding litter to a clean box or refilling the box after scooping. The pungent vinegar smell fades quickly and will remove cat pee smell at the same time.
Use this recipe to mix a homemade spray to stop cats from peeing where you don't want them to.
Add some vinegar to the bowl for a smelly toilet. It's highly effective for all types of odor removal.
Adding Deodorizers to My Litter Box
Between cleaning the litter box, boost the power of your litter to fight odors, add commercial cat litter deodorizers to keep foul cat smells at bay. Many store-bought deodorizers work like carpet cleaners by absorbing moisture and odors to keep the box smelling fresh longer.
If you can't find any deodorizers in the store, try mixing baking soda into your cat's litter. Some deodorizers also come in spray form that you can spritz into the litter box to mask the cat litter box smell. If you add any sprays to the box, do so after a deep clean and before you add fresh litter.
I
Use a Homemade Deodorizing Powder
Create a DIY deodorizer in your kitchen if you want to actively fight odors coming from the litter box without spending a penny. Using baking soda and essential oils prevents cat odors from taking over your house and are great homemade odor absorbers for basement and kitchen and other areas of your home.
Place the baking soda into a sealable plastic bag and add ten drops of your favorite essential oil. Seal the bag overnight, allowing the baking soda to absorb the oil. The next day, break up the baking soda with your hands to form a powder again and sprinkle it over your cat's litter, using a scooper to mix it in.
To easily remove cat urine smell from a rug or carpet, sprinkle this mixture directly on the rug. Brush it into the fibers with a broom and let it sit for an hour or two. Vacuum up the residue.
I
Put Litter Boxes in the Right Place
Having enough litter boxes in your house is essential to minimizing cat odor, and so is having boxes in the right place. Litter boxes are bound to smell bad, and where you place the litter in your home may explain why it has an offensive odor.
If you leave boxes near the entrance of your home, it's going to be the first thing you smell when you walk in, giving the impression the entire house stinks. Additionally, litter boxes stuffed into narrow spaces may worsen because the odor has nowhere to go.
If you have multiple boxes, experiment with relocating one of them to another spot in the house to see if it helps make the space smell better.
Leave litter boxes in open-air areas where the air circulates and carries the scent away, especially during warmer months when you open the windows. It also helps to leave litter boxes near air fresheners in your home to help mask the smell.
I
Change My Cat's Food
Just like how what humans eat affects our waste, the food you buy for your cats affects their poop. Although many pet foods seem the same, their formulas and the nutrients they provide to your pet can contribute to the smell and consistency of your cat's waste.
If you recently switched to new cat food and noticed a severe change in your cat's poop, their digestive system may be reacting negatively to the change. Giving your cat time to adapt may fix this; however, the food may not be a good fit for your cat. Contact a vet to find the best food for your cat's digestive health.
I Can
Invest in an Automatic Litter Box
If cleaning your cat's box regularly is a chore either due to your schedule or you don't enjoy doing it, investing in a self cleaning litter box is an option. Although self cleaning boxes come with a hefty price tag, it's worth it considering the technology that automatically scoops or gathers your cat's waste for easy disposal.
Automatic boxes are excellent investments because they use less litter through their efficient cycling process. Depending on the model, you may have access to a phone app that allows you to monitor the usage of the box and receive alerts about when it's time to dispose of the waste the box collects.
A stinky litter box brings down the enjoyment of owning cats, and it leaves a bad impression on anyone coming to your house for the first time. Luckily, you don't have to settle for smelling your cat's poop, and eliminating odors could be as simple as cleaning the box more often and creating your own air freshener.
With our help, we hope you learned how to get rid of cat litter smell in your home and will share our guide on Facebook and Pinterest to help your friends get rid of cat litter smell in an apartment.