Getting rid of crickets in the basement can be simple and cost-effective with the right approach.
Identify cricket hotspots in my basement.
Set up sticky traps in these areas for an easy monitoring and control method.
Apply diatomaceous earth to dry out and kill crickets in a non-toxic manner.
Use soapy water traps to effectively drown crickets.
Introduce natural predators in my outdoor space to reduce cricket numbers naturally.
First, I scout my basement for places where crickets congregate, like nooks and corners or near any moisture sources. Once I know their favorite hangouts, I place sticky traps to catch them. This step is straightforward and efficient, helping me monitor the infestation level. Next, I sprinkle diatomaceous earth around these areas. It's an excellent, pet-safe option that dehydrates and kills crickets without harsh chemicals.
If I prefer a more hands-off approach, setting up bowls of soapy water attracts and drowns the crickets. Lastly, in my garden, I encourage frogs, birds, and other natural predators by creating a habitat they love. This helps manage the cricket population outside, reducing the chance of them coming indoors. These steps are easy to follow and make controlling cricket infestations in the basement fast and affordable.
Like any other bug, crickets are a big nuisance when they infiltrate your home. Many homeowners in North America are irritated by cricket noise and eager to learn how to get rid of crickets in the basement and recover the area from insect pests. Crickets or grasshoppers in the house are annoying, unhygienic, and inconvenient.
Whether your home has spider cricket, cave cricket, field cricket, mole cricket problems, or you are unsure which cricket species has moved in, smart options for pest control and tick control offer a way to kill crickets in the basement.
Crickets prefer cool, dark, moist environments with an easy entry route, such as a wet basement or accessible crawl space. When crickets move in, male crickets and female crickets produce cricket eggs, which develop into nymphs and swiftly multiply the infestation to a large number.
Amazing Tips to Handle a Basement Cricket Infestation
Unlike other insect visitors, crickets enjoy the cold and damp; therefore, they come indoors when the weather becomes warmer and dryer. As a result, you'll most likely see them in the house during the summer and fall.
If the conditions are good, they'll breed in your residence and appear throughout the year. Plants, fruits, veggies, and animal feces are all part of their diet, so keeping your basement clean helps avoid them.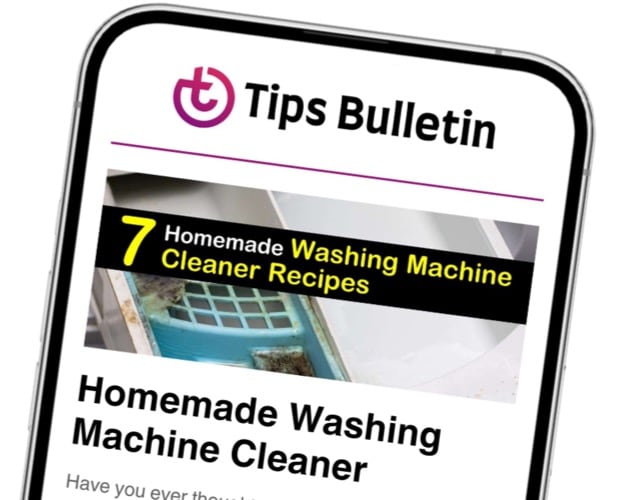 Finally, an email that Transforms Your Home.
Get the latest home and garden tips from our experts, delivered straight to your inbox.
The easiest method to prevent a basement cricket infestation is to keep the insects out by removing dampness and mold in basement walls. A dehumidifier works well for eliminating moisture. If your basement smells like sewage, that is an altogether different issue that must be addressed quickly.
If crickets do get inside, the cure is fortunately simple. Numerous homemade cricket repellent options allow you to choose the best natural cricket deterrent based on your available resources.
If you see a suspected house cricket with a dark-colored body, long antenna, and long legs, implement a way to kill crickets in the basement immediately. Stop a camel cricket infestation quickly to ensure you overcome your basement cricket infestation.
How to Get Rid of Crickets in the Basement with Neem Oil
Though crickets take over your house quickly, neem oil naturally repels crickets both inside and out and also effectively tackles an earwig infestation in home and basement areas. Fortunately, neem oil is a natural pesticide to help you destroy these pesky bugs. The substances in this oil disrupt these insects' hormonal systems and their capacity to eat, procreate, and lay eggs are affected.
After stirring the contents in a spray bottle until thoroughly blended, use the cricket spray on locations where insects congregate, whether you are trying to kill mole crickets outside or in your house. Neem oil is a safe, natural, and simple way to kill crickets in the basement.
You can also create your own cricket repellent with essential oils as an easy and fresh smelling pest deterrent.
Sticky Traps for a Basement Cricket Infestation
A sticky trap is a basic cricket trap to reduce the population of house crickets in your home quickly. A sticky trap, commonly called a glue trap, is a convenient and straightforward technique to get rid of crickets.
Removing a few crickets when you encounter them won't help in the long term because cricket populations are abundant., so purchase sticky bug traps (large strips of thick cardboard with a strong adhesive) and install them in areas where crickets are frequent visitors.
Crickets move over the traps and become stuck, finally dying. Glue traps are a great way to determine the degree of a pest infestation in your home. The number of crickets on the glue traps each day gives you an idea of how bad the attack is and helps you decide if you're making improvements once intervention starts.
Your pest control is working when you see fewer crickets on your spider cricket traps. Avoid walking on the traps, as they adhere to your shoes and skin.
Cedar Oil is a Smart Way to Kill Crickets in the Basement
Cedar oil is another natural insect repellent that is one of the easiest home remedies for getting rid of spider crickets. When crickets contact the oil, they die from osmotic dehydration.
Combine water and cedar oil in a spray canister to produce a DIY insect spray. Apply bug spray to any areas where crickets are active. Cedar oil is non-toxic and has a lovely aroma, making it an excellent DIY cricket repellent as well as one of the best home remedies for getting rid of mole crickets. Use cedar oil with sticky traps or other methods for fewer crickets.
Diatomaceous Earth for Getting Rid of Crickets in the Basement
Diatomaceous earth is a popular alternative for natural control of pests because of its insect repellent characteristics. Although you can definitely use DE as a great way to get rid of crickets outside, it works inside just as well. Use diatomaceous earth for the way to kill crickets in the basement if you seek a non-toxic way to address your basement cricket infestation.
A thin, off-white powder that looks like talcum powder, diatomaceous earth is made of finely ground fossilized marine phytoplankton fragments that lacerate the exoskeletons of crickets, causing them to dehydrate and die.
Diatomaceous earth is sold in garden supply stores and is safe for dogs and children. Sprinkle a fine layer of the powder over the surfaces of any cricket problem areas in your basement, including carpet and furniture.
It's also possible to use other powders the same way. Boric acid gets rid of cave crickets as well as ants but it is unsafe to use around pets and children.
Eradicate Crickets with Soapy Water
Soapy water works well as a natural insect repellent, offering an easy solution for your basement cricket infestation. Fill bowls half full with soapy water and place them in the crawl space or around the basement, where crickets are most likely to be discovered.
The bowls act as cricket bait, as crickets are attracted to water and swarm into these bowls, drowning. Soap dissolves the waxy coating on the crickets' exoskeleton, allowing them to drown more quickly.
Beat Crickets Naturally with Insecticidal Soap
An insecticidal soap mixture works well for killing crickets and does not involve the use of hazardous pesticides. Choose an appropriate insecticidal soap from your local garden store.
To make your own natural cricket repellent spray, combine the insecticidal soap and water in a spray canister and spray a small portion of your house to see how the mixture reacts. Check the fabric the next day to ensure no discoloration, paint peel, or other damage.
Spray the insecticidal solution in any places where insects congregate and to keep spiders out of basement areas. It's vital to maintain comprehensive coverage because any untreated areas could lead to a re-infestation of the female and male cricket.
Be Cricket-Free with Natural Predators
Predatory insects are a natural insect repellent for crickets. Natural predator insects help lower cricket numbers outside through wildlife control, though they aren't practical to deploy inside the house.
Introduce frogs, toads, or salamanders to your yard to act as natural cricket deterrents if you have the correct climate. Increasing the appeal of your garden to insect-eating birds aids in natural predation, which eliminates your cricket problem. To avoid harsh chemicals, pursue the natural predator path to eliminate cricket pests in your backyard.
Yard clean-up goes hand in hand with adding predators. Mow tall grass and keep shrubs cut back from the house to prevent crickets from getting close to the structure and finding entry points to get inside.
Learning how to get rid of crickets in the basement may seem daunting. Thankfully, dealing with a basement cricket infestation takes just a little knowledge and a few supplies. Work with the tools you have and find the best way to kill crickets in the basement of your home.
Sticky traps and cricket sightings help monitor your pest control operation. If you feel you're not making progress in cricket control, reach out to the National Pest Management Association for more support.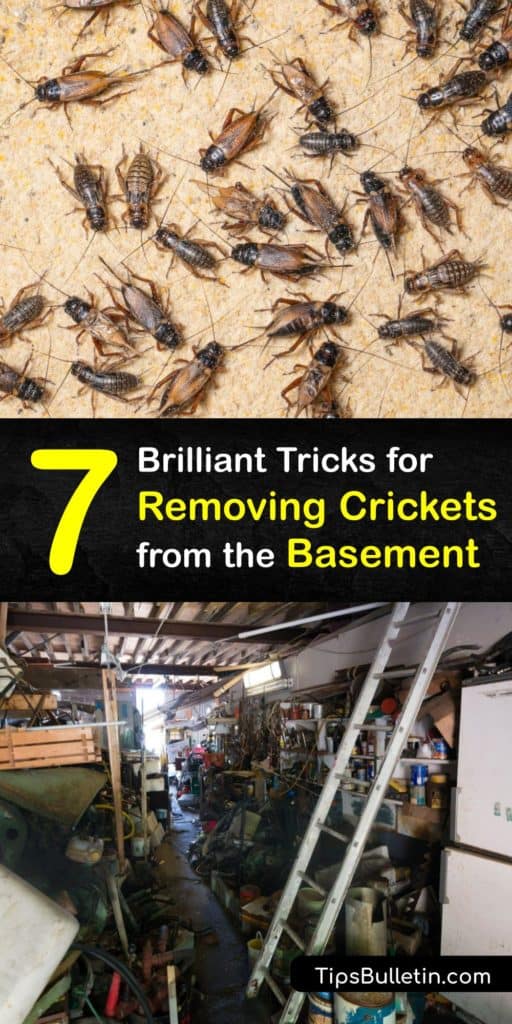 If you loved this article on how to get rid of crickets in the basement, please share this valuable advice on the best way to kill crickets in the basement with your friends and family on Pinterest and Facebook.