While you cannot see them, there is an excellent chance your home is crawling with teeny-tiny pests that are invisible to the eye. We're talking about dust mites. Not to worry, we'll show you how to get rid of dust mites in all areas of your home.
Unlike bed bugs, dust mites are so small they are, in fact, microscopic and not visible to the naked eye. They feast on dead skin cells found in dust, and a dust mite population easily reaches hundreds of thousands in little time at all.
While these insects do not bite, they create harmful allergens wherever they travel. These bugs cause more harm than triggering entomophobia, a fear of insects. Dust mites leave feces in their wake, affecting the sinuses and creating allergic reactions in many people. The allergy symptoms include watery eyes, sneezing, and a runny nose.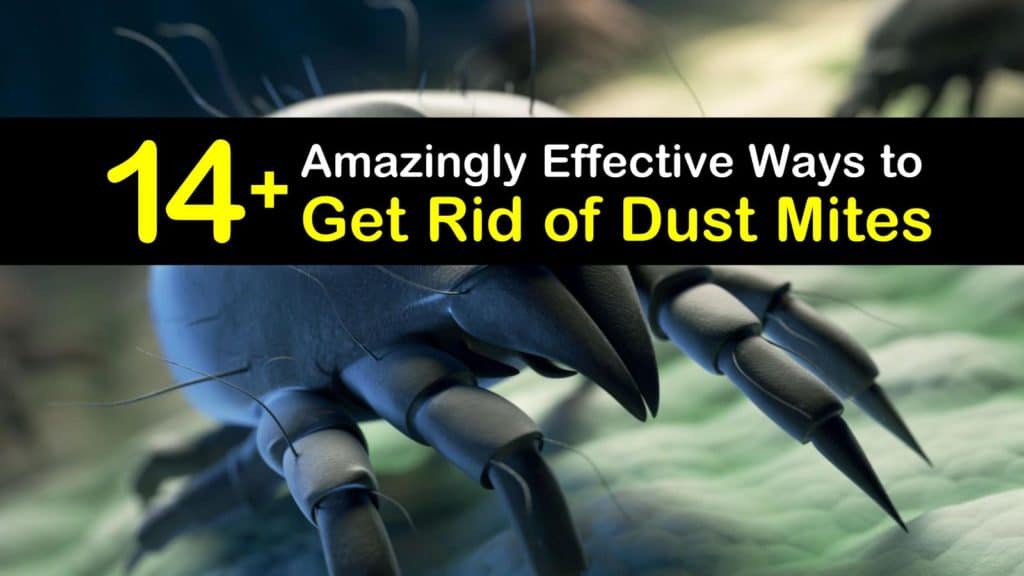 How to Kill Dust Mites and Keep Them in Check
We often think of a bed bug infestation when dealing with insects at home. However, a dust mite allergy is an unpleasant experience, too, especially if you have asthma. We'll show you how to kill dust mites throughout your home and teach you ways to prevent them from disrupting your life.
What are Dust Mites and What Kills Dust Mites Naturally?
It's important to understand what these insects are to know what kills dust mites naturally. Unlike other bugs, it's not easy to notice them crawling around your home, but there are some signs to look for.
Dust Mites
Dust mites are microscopic insect-like pests that go unnoticed. However, their small size does not mean they can't wreak havoc in your life. They are not parasites, but they release allergens in your home that trigger asthma and allergic reactions.
Your home's condition is a major factor when you have a dust mite infestation. What do clover mites eat? These tiny bugs thrive in dusty areas and love humid conditions.
They do not drink water like many other insects. Instead, they absorb moisture and die off if the air is dry.
Getting Rid of Dust Mites Naturally
The best thing to do is to clean your home for getting rid of wood mites and dust mites. These insects thrive in dust and feed on pet dander and dead skin, and the first step in eliminating dust mites is to get rid of the dust.
How to get rid of bed mites and dust mites begins by removing dust off of all the surfaces of your home, including the bed and all furniture.
Get a cloth wet with warm water and run it across hard surfaces such as a coffee table, TV stand, end tables, and dressers as a natural dust remover.
It's vital to use a damp cloth rather than a duster to prevent stirring up the dust mites into the air. The next step in cleaning your home to rid yourself of dust mites is to vacuum.
Use this strategy to get rid of flour mites in the pantry and kill clover mites on your plants, too.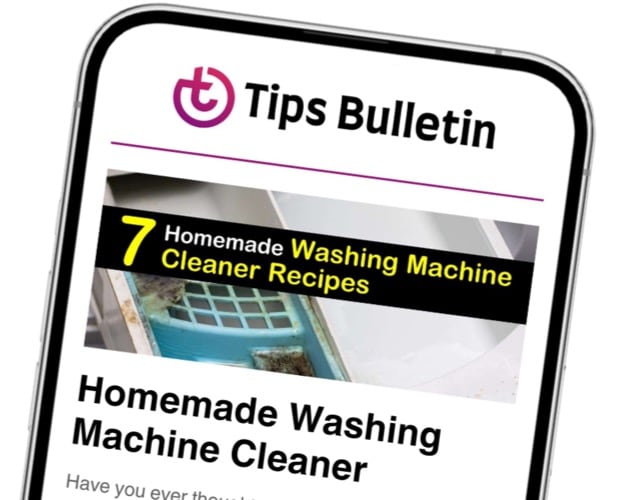 Finally, an email that Transforms Your Home.
Get the latest home and garden tips from our experts, delivered straight to your inbox.
Vacuuming the entire house, including all of the carpeting, upholstery, and furniture, is imperative to clean dust, dead skin cells, and dander while eradicating the mites and a crucial step in carpet beetle prevention.
How to Get Rid of Dust Mites in Bedding
While there are many home remedies to get rid of dust mites, the second step to take after cleaning your home is to wash your bedding. Pillows, sheets, and blankets are a magnet for dust and mites, and washing them is necessary to prevent allergic reactions.
Take the pillowcases, or pillow covers, off your pillows, and remove the sheets and blanket. To kill farinae mites, place the bedding in the washer machine, add the appropriate laundry detergent, and use the normal cycle with hot water.
Transfer the items into the clothing dryer and set it to high heat. Hot temperatures are needed to kill the dust mites.
Getting Rid of Dust Mites in Window Treatments
Areas that to come to mind when thinking about dust are furniture and floors, but your window treatments are also at the top of the list. Curtains and blinds do not get as much cleaning as the rest of your home, and they are often covered in dust.
To rid dust mites off window blinds, use a damp cloth to wipe the dust from each slat, starting at the top and working your way down. Rinse the cloth often while cleaning and repeat the process on all of the blinds.
If you have curtains, check the label to make sure they are machine washable. If they are not, take them to the dry cleaner to kill mites. Otherwise, remove the hooks from each curtain and set them aside.
Place the curtains into the washer with the usual amount of laundry detergent. Clean them using hot water, then transfer them into the dryer, and use the high temperature setting. If the label says not to dry the curtains, hang them to dry.
Eliminating Dust Mites in Items that aren't Washable
Not everything is convenient to toss into the washer and dryer, but still gets contaminated with dust mites.
These items include stuffed animals, decorative couch pillows, and other dust collectors. The best way to get rid of dust mites on these surfaces is in the freezer.
Freezing Dust Mites
Some pillows, fabrics, and other items are safe to wash in the washing machine. However, if you have delicate items, place each of them into a plastic bag, and seal it tightly. Set the bagged items into the freezer for at least 24-hours to kill the dust mites.
Killing Dust Mites on a Couch
Your bed is not the only surface in your home that collects dust mites. Your couch is a breeding ground for these insects, especially if you have pets because of the dander. Don't overlook this piece of furniture when cleaning the house.
Use the vacuum attachment to clean the couch daily. If the couch covers are removable and machine washable, clean them in the washer with hot water at least once a month. Steam clean the sofa periodically and lay the cushions in the sun to dry.
Getting Rid of Dust Mites in Carpeting
The carpeting in your home traps dust and gets traffic from people and pets. The carpet fibers hold a buffet of food for dust mites and need regular cleaning to stop them from getting out of control.
Vacuum your carpeting thoroughly at least once a week to remove dust mites. Take your throw rugs outside weekly and beat them with a broom or another hard object to shake off dust and debris.
Treat your carpets with a dust mite killing solution, and steam clean them at least once a year.
How to Get Rid of Dust Mites on a Mattress
While it's relatively easy to wash bedding to get rid of dust mites, the mattress and box spring need routine cleaning to control the problem. Clean mattresses and your bedroom furniture every time you change your sheets until you eradicate the insects.
Remove all of the bedding from your mattress and wash it accordingly. Remove the mattress from the box spring and set it on the floor. Sprinkle a considerate amount of baking soda on both the mattress and box spring and let it sit for about half an hour.
Use the vacuum hose attachment to suck up all of the powder and vacuum the mattress's entire surface area. Flip the mattress to the opposite side and repeat the process. Don't forget to vacuum the top, bottom, and sides before replacing it on the box spring.
Getting Rid of Dust Mites on Hard Floors
Dust mites like to collect in dusty areas of your home, which is especially true if you have hard floors. Floors tend to collect dust bunnies behind and beneath furniture, and it's important to clean them to stop a dust mite problem.
Essential oils are ideal for unwanted bugs. Try this recipe with eucalyptus oil for dust mites, or experiment with other scents to see which you prefer.
Clean your hard floors from wall to wall to remove dust from hiding places. Begin by pulling your furniture away from the walls and vacuum or sweep along the wall behind them.
Put the furniture back in place and sweep or vacuum the remaining sections of flooring. Dump the debris from the dustpan or vacuum into a garbage bag and dispose of it in the outside trash can.
Killing Dust Mites with Essential Oil
Essential oils are an excellent tool to have in your insect-killing arsenal, and there are five of them that are particularly good at killing dust mites. This spray is simple to prepare and use as a clover mite treatment and is a powerful dust mite killer. It will also leave your home smelling fresh.
Fill a glass bottle sprayer with water and add a few drops of lavender, peppermint, tea tree, clove, or eucalyptus oil or combine them to create your own blend.
Shake the glass container to mix and spray the scented insect killer on your mattress, furniture, carpeting, window treatments, and any other area that collects dust. Repeat these steps once a week after cleaning your home.
Using Vinegar to get Rid of Dust Mites
There are many uses for vinegar around your home, and deterring household pests is one of them. The acidity of this liquid keeps dust mites at bay and prevents them from taking up residence in your mattress, carpeting, and other areas of the house.
Vinegar Dust Mite Deterrent
There are several ways to use vinegar to deter dust mites. Add one cup to the washing machine when you wash your bedding, combine water and vinegar to make a cleaning solution for floors and walls, and use it to remove dust from ceiling fans and window ledges.
How to Get Rid of Dust Mites with Diatomaceous Earth
Diatomaceous earth is a naturally occurring powder that not only deters dust mites but kills them as well. The insects travel across the substance, and it pierces their exoskeletons, which leads to their death.
DE Dust Mite Killer
Sprinkle food-grade diatomaceous earth across infected surfaces such as carpeting, your bare mattress and box spring, furniture, and other areas of concern and let it sit for as long as possible.
Vacuum the surfaces with a hose attachment to remove all of the diatomaceous earth.
Use a Steam Cleaner to Eliminate Dust Mites
Steam cleaners are not only useful for cleaning your bed, carpeting, and furniture to remove dander and dust, but the heat of the steam kills the dust mites. While this method does take some time, it is well worth the effort if you have a serious mite infestation.
Dust Mite Steam Cleaning
Follow the directions on your steam cleaner model and use the recommended amount of cleaning solution. To clean your mattress, remove all of the bedding and wash it in the washing machine.
Use the hose attachment on the cleaner to clean the top portion of your bed. Let it dry completely before flipping it over and cleaning the other side.
Wait until the bed is dry before replacing it with clean bedding. Steam clean the carpeting and upholstery in the rest of your home as needed to prevent a dust mite infestation.
How to Control Dust Mites in Your Bed
You probably spend eight hours a night sleeping in your bed, and dealing with dust mites is not an option if you have allergies.
While it's probably impossible to eliminate dust mites from your life entirely, there are ways to prevent them from infesting your bed.
Believe it or not, one of the easiest ways to prevent dust mites in your bed is not to make your bed in the morning. A made bed traps in moisture, which allows dust mites to thrive.
Cover your mattress with an allergen-proof mattress cover and place your pillow in a hypoallergenic pillowcase or cover. Wash your bedding weekly in hot water and dry it with high heat.
Preventing Dust Mites in Your Home
Now that you have the dust mites under control by using one of the many natural techniques, it's time to perform the necessary steps to prevent them from taking over your home in the future.
When preventing dust build up, the first step in dust mite prevention is to lower your home's humidity levels using a dehumidifier.
Install a HEPA or high efficiency particulate air filter in the air conditioner to clean the air while the air conditioning is running, and use a HEPA filter in your vacuum cleaner.
These filters trap micron-sized particles, eliminating skin cells, dander, and other dust mite-loving bits of debris from the air.
It's easy to ignore that your home is crawling with dust mites since you cannot see them. However, it's crucial to get rid of these bugs, especially if you're making frequent trips to your allergist.
Say goodbye to that stuffy nose and itchy throat that result from dust mite allergens, and rest knowing that your home is free of tiny, creepy pests.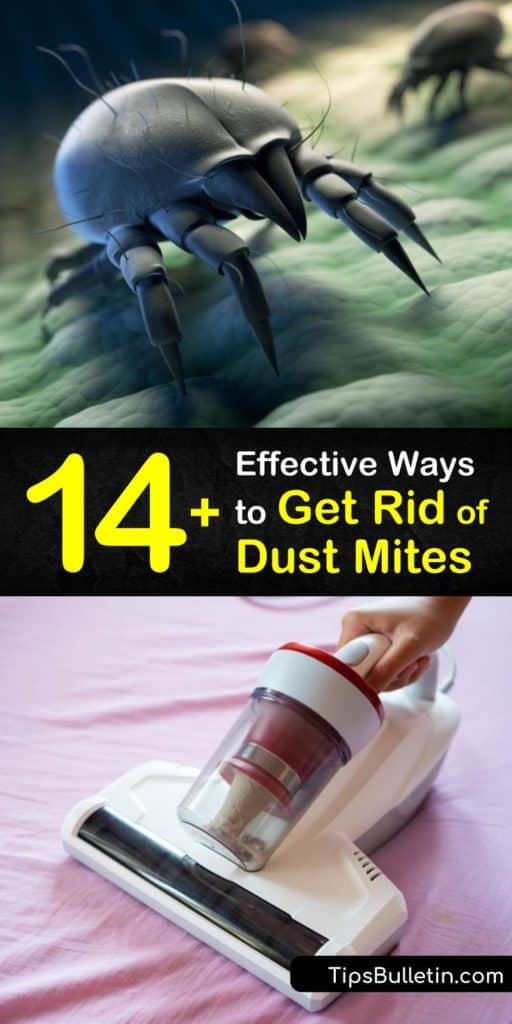 We hope that learning how to get rid of dust mites eases your allergies, and we'd love it if you'd share our dust mite killing tips and methods with your friends and family on Pinterest and Facebook.