Getting rid of fruit flies inside your home is straightforward and cost-effective.
I start with a thorough cleaning to remove the attractants.
I make a vinegar and soap trap, which is a quick solution.
I use a DIY trap with apple cider vinegar for a cheap and easy method.
I create my own fruit fly spray using household ingredients.
If the infestation is severe, I call for professional help to ensure a fruit fly-free home.
Firstly, I make sure to clean my house thoroughly, especially the kitchen, to eliminate the sources of attraction for fruit flies. This means I dispose of overripe fruit, clean up food remnants, and make sure my garbage cans are clean and sealed.
Then, I create a simple vinegar and soap trap. I fill a cup halfway with apple cider vinegar, add a few drops of dish soap, and place it where the fruit flies tend to gather. The vinegar lures them in, and the soap traps them.
For another effective trap, I fill a quarter of a Mason jar with apple cider vinegar, cover it with plastic wrap, and secure it with a rubber band. I poke a few small holes in the wrap – the fruit flies can get in but can't escape.
Additionally, I make a spray by mixing water, isopropyl alcohol, and dish soap in a spray bottle. This solution kills fruit flies on contact and is a handy tool to use alongside my traps.
If these measures don't work and I'm facing a serious infestation, I don't hesitate to call a professional exterminator. This ensures I can get rid of fruit flies quickly and efficiently, particularly when the situation is beyond my control.
Fruit flies are a serious agricultural pest and are especially difficult to eliminate once they've set themselves up in your home. Fruit flies lay their eggs in the sink drain or trash can, and they multiply so quickly that it's easy to feel overwhelmed. Learn how to get rid of fruit flies inside the house with these tested tips and tricks.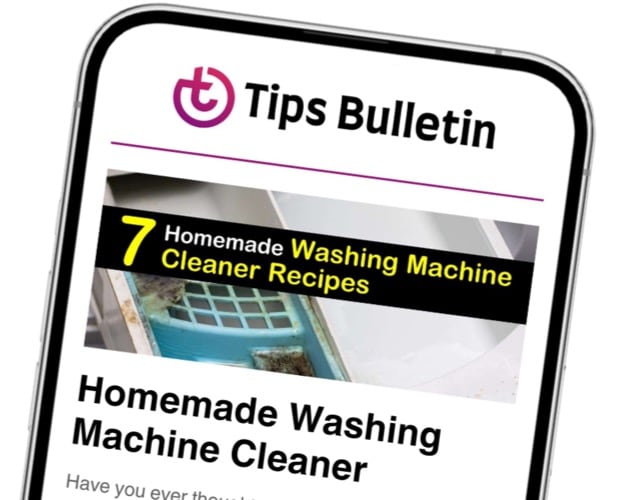 Finally, an email that Transforms Your Home.
Get the latest home and garden tips from our experts, delivered straight to your inbox.
Drosophila melanogaster is a family of small fruit flies, sometimes called vinegar flies or the common fruit fly. Incredibly, there are about 1,500 diverse fruit flies in the Drosophila genus. The adult fruit fly has a very short life span, living less than 14 days in some cases. The female lays about 400 eggs throughout her life cycle, and those fruit fly eggs hatch in about 15 hours.
Like all cold-blooded species, development is affected by temperature. Extreme heat or cold means the fruit fly takes longer to mature, which means fruit flies can sometimes linger for up to 50 days. Fruit flies are so devastating that many countries carry strict travel restrictions about which fruits are allowed into the country.
Get Rid of Fruit Flies in Your House
Fruit fly infestations are a huge pain, and having the best tips and tricks makes a big difference. Discover how to banish fruit flies from your house and stop fruit fly infestation with simple, inexpensive solutions.
Learn how to make DIY fruit fly traps and a homemade fruit fly deterrent, put preventative measures in place, and find their favorite hiding spots. Say goodbye to fruit flies forever.
Start with a Deep Clean When You See Fruit Flies
Fruit flies are tempted by and attracted to the smell of overripe fruit and rotting organic material. To get rid of fruit flies in your house, you have to make your home uninviting for them. Deep cleaning is the first step in effectively ridding your home of fruit flies.
Pull out your appliances, clean the stove, scrub the fridge thoroughly, clean the garbage cans, wash the floors, etc. Most importantly, toss or recycle food that's past its prime.
Fruit flies can detect rotten fruit and even slightly ripened fruit from about five miles away. Removing the fruit juice temptation is essential to prevent infestation. Get rid of your fruit bowl, and use the fridge or freezer to store fresh fruit.
How to Get Rid of Fruit Flies Inside with Soap and Vinegar
A simple way to kill fruit flies at home is to use dish soap and vinegar to attract fruit flies. Pesky fruit flies have one true love: apple cider vinegar. Create a simple and effective fly trap that tricks the fruit fly into believing there's ripened fruit available.
This clever trick works on fungus gnats and drain flies, too. To get rid of fruit flies fast, fill any medium-sized cup halfway with apple cider vinegar, then add a drop or two of dish soap. The dish soap makes the trap sticky, and the fruit flies sink to the bottom. Fill as many traps as required to cover the infected area, and you'll be shocked at what you find within 24 hours.
Kill Fruit Flies at Home with a DIY Trap
Many ingenious fruit fly traps help struggling homeowners get rid of the fruit fly menace. This DIY fruit fly trap is easy to assemble and demonstrates how to get rid of fruit flies inside without using chemical pesticides to solve your fruit fly infestation.
The sweet smell of apple cider vinegar is too much for hungry adult fruit flies to resist and makes incredible bait.
Grab an old Mason jar, or cut an old plastic soda bottle in half. Fill about a quarter of the container with apple cider vinegar. Grab a small square of plastic wrap, stretch it over the opening of the container, and seal the jar by placing the elastic band around it.
Poke a small hole or two in the plastic wrap to allow the fruit flies access to the vinegar. This trap is one of the most cost-effective ways to kill fruit flies at home and is easily multiplied if you need several.
Make a Fruit Fly Spray
Getting rid of fruit flies indoors is easy when you know how to make your own natural pesticide. This kill-on-contact method provides excellent fruit fly control in areas overrun with adult flies and doesn't cover your home with chemicals.
This DIY fruit fly spray is easy to multiply if you need a couple of bottles for your pest-fighting friends.
Get a clean or repurposed spray bottle, and fill it with water, isopropyl alcohol, and a bit of liquid dish soap. Stir – don't shake because the soap tends to get foamy. As one of the natural remedies for fruit flies, you can use this spray on adult fruit flies, fruit fly eggs, fungus gnats, or any other creepy crawlies lurking around the drain, garbage disposal, or trash can.
Use this spray in cooperation with the clever traps we mentioned for extra fruit fly fighting power. Sometimes it's helpful to take a two-pronged approach to stubborn pests.
Call the Professionals for a Serious Infestation
Fruit flies reproduce so aggressively that researchers like Thomas Merritt have made a living by studying how and why. The odd fruit fly or two is bound to happen, but once they start laying eggs in your home, getting them all out feels next to impossible.
There's no shame in throwing up your hands and calling your local exterminator to get rid of fruit flies in your house. Plenty of places offer free estimates and expert advice.
We hope these tips and tricks inspire you to tackle that pesky fruit fly problem. Fruit fly extermination is challenging, but it's not impossible now that you know how to get rid of fruit flies inside.
Start with a clean slate; dispose of temping organic matter and ripe fruit. Always clean up sugary spills and fruit juice immediately. Remember to replace window screens and close the screen door during peak infestation season. Don't give fruit flies a reason to drop by; a tidy home free of neglected organic matter is the best defense.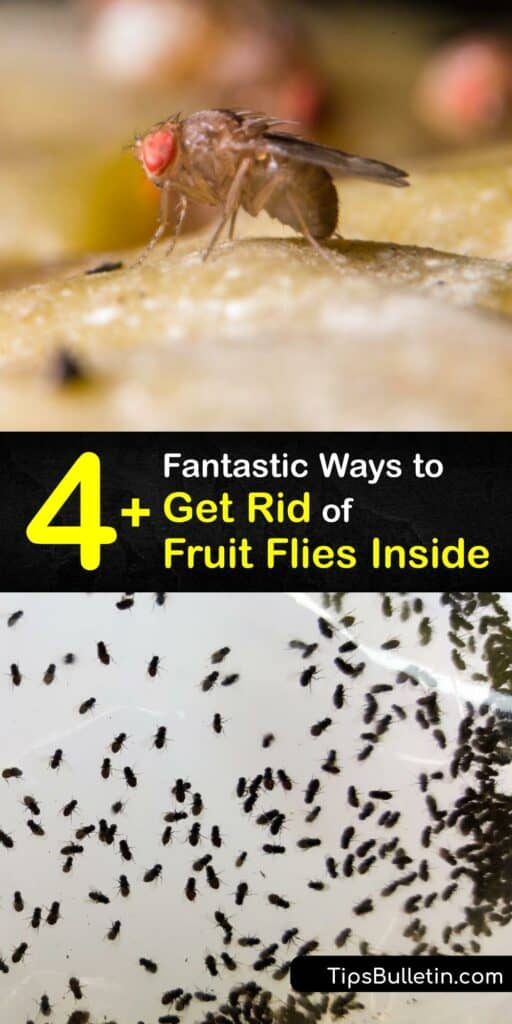 If you enjoyed these tips for how to get rid of fruit flies inside, share them with friends on Pinterest or Facebook who need fruit fly solutions and preventative measures during peak bug season.