In our opinion, anything crawling from a dark place that speeds across the floor with many tiny legs must be eliminated. In this case, we're talking about the millipede. There is just something about this insect that brings out the creepy crawlies in people, especially if they're in the house. Learn about these insects and how to get rid of millipedes using simple techniques.
Millipedes are not as common as other household pests like spiders. However, they are a nuisance in areas with the right conditions.
They prefer to hide in moist, dark places, and you often see them hanging out in the shower or bathtub or scurrying out from behind the toilet. They usually run by so fast that you barely have time to catch them.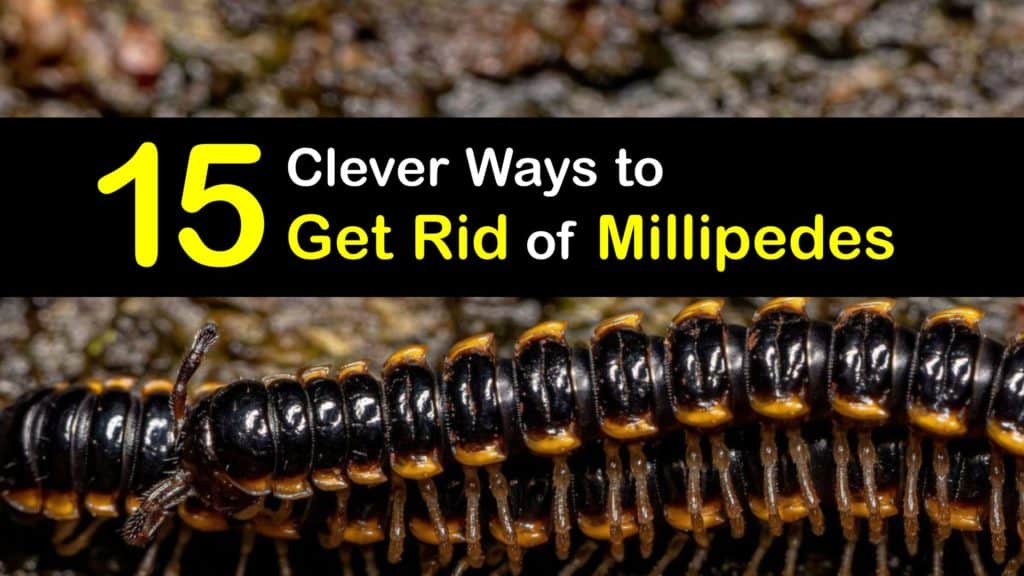 Ways to Eliminate and Prevent Millipedes in the Home
While we call the millipede an insect, it is actually more closely related to shrimp, lobsters, and crayfish. Regardless, their creepy, shiny-shelled body carried by a hundred legs is enough reason to keep these pests out of the home.
There are many ways to get rid of millipedes naturally or with insecticides instead of calling millipede exterminators. Discover the typical signs of an infestation and helpful millipede prevention tips.
What's the Difference Between Millipedes and Centipedes?
People often get the millipede and house centipede confused. However, these two pests are not the same. Explore their differences and the description and habits of a common millipede.
Millipedes and centipedes both have segmented bodies and many legs. However, a centipede has one set of legs per segment, and it eats insects after injecting them with venom, while a millipede has two sets per segment, and it prefers to eat decomposing plant matter.
There are over 7,000 species of millipedes worldwide, and their life span varies. They lay eggs in the spring and the offspring hatch with only a few pairs of legs. They molt to gain new segments and legs until they reach maturity and start the cycle over.
They are beneficial to the environment since they rejuvenate the soil by breaking down plant material. However, an overpopulation of these insects may damage gardens. Fortunately, there are many home remedies for getting rid of millipedes inside and outside your home.
Ways to Tell if You Have a Millipede Infestation
While the presence of one millipede does not mean that you have an infestation, regularly seeing these pests around your home may indicate that you have a millipede problem. There are some signs that your home is infested with millipedes.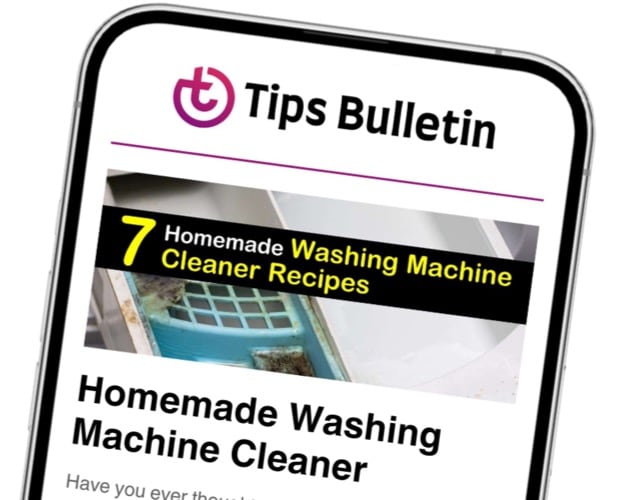 Finally, an email that Transforms Your Home.
Get the latest home and garden tips from our experts, delivered straight to your inbox.
Millipede Infestation Signs
Millipedes are sneaky pests, and often, the only way to tell if you have an infestation is when you see multiple millipedes scrambling quickly from one shelter to another.
Dead millipedes in dark corners and other hiding places is another sign of an infestation. Excessive rain drives these pests indoors for protection, and they usually die quickly once inside due to lack of moisture.
Best Way to Get Rid of Millipedes with Insecticides
The best way to get rid of millipedes if you want to eliminate them as fast as possible is to use a commercial insecticide. However, there are many varieties on the market, and it's vital to understand their differences to ensure you pick the right product.
Millipede Insecticides
When browsing your local hardware store or garden center for insecticides, read the labels since not all products treat the same insects. For example, Carbaryl or permethrin-based pesticides work well, or choose one labeled for millipede control, like Bifen LP.
Follow the instructions for proper use since some insecticides are in spray form and others are granular, and the application process varies.
Are There Natural Ways to Eliminate Millipedes?
If you'd rather not fill your home with chemicals by using commercial insect repellent products, there are natural ways to get rid of millipedes. Learn some of the more popular to help you narrow your search.
Many things in nature repel millipedes from the area, including flowers and herbs, diatomaceous earth, and other naturally occurring powders and plant oils. Implementing these around your home keeps these pests at bay.
It's even possible to make your own millipede deterrent by combining natural ingredients you may already have at home. These bugs hate the scent of hot pepper and tea tree or peppermint oil, making them ideal for a DIY bug spray.
How to Get Rid of Millipedes with Essential Oils
We love essential oils for their calming or invigorating fragrances. However, these oils have more than one purpose, and repelling insects is one. Use the power of essential oil to keep millipedes out of your home.
Fill a glass sprayer with water and add several drops of peppermint oil or tea tree oil. Close the container, shake it well to combine the oils with the water, and spray it on areas where you suspect millipede activity.
Getting rid of centipedes naturally, as well as millipedes, is easy with this simple remedy. This spray is safe to use inside and outside, as long as you apply it when you do not expect rain.
Getting Rid of Millipedes with Diatomaceous Earth
You may have used diatomaceous earth as a form of bed bug control. However, this naturally occurring powder is also the best way to get rid of millipedes without using harsh chemicals. Diatomaceous earth is also used to kill bed bugs. Here is how to use DE to keep your home pest-free.
Wear a face mask to prevent breathing the powder and spread a thin layer of the DE around the perimeters of rooms, under door gaps, beneath furniture, under appliances, and in your houseplant soil. To treat the yard, spread it under fences, in gardens, and around your home's foundation. Diatomaceous earth is useful for getting rid of earwigs in your garden, too.
How to Build a Millipede Trap
One of the ideal natural ways to get rid of millipedes is to use traps. No chemicals are needed, and it's easy to make a homemade trap with a little bit of vinyl tubing and a bottle. The traps are safe, and they effectively control the millipede population.
First, you need bait like a piece of ripe fruit to lure the millipedes inside the trap. Drop the bait into the bottom of a bottle and slip a piece of vinyl tubing into the lip until it's about two inches inside the bottle.
Be sure to use a tube that fits perfectly inside the bottle lip and lean the trap on its side. The millipedes crawl through the tube to get to the bait, fall into the bottle, and cannot crawl back out.
Using Boric Acid for Millipedes
Boric acid is a popular laundry additive with other uses, including eliminating insects. It's an inexpensive, natural powder that you use the same way as diatomaceous earth. However, use caution when using this product near children and pets.
Boric Acid Millipede Killer
Shake some boric acid powder over the areas where you notice millipedes hang out, making sure to spread a thin layer over the space. The bug's exoskeleton gets cut as they crawl across it, and ingesting the powder disrupts their digestive system.
Eliminating Millipedes with Bleach
Bleach kills everything from bacteria and mold to insects. However, this liquid tends to discolor surfaces if you apply too much, and it's vital to dilute it with water before using it as a form of pest control.
To make a centipede killer spray that also works on millipedes and other insects, add a small amount of bleach and a squirt of liquid dish soap to a spray bottle of water. Label the container, shake it well, spray it on hard surfaces where you notice millipede activity, or spray the bugs directly to kill them on contact.
Use Sulfur Powder to Repel Millipedes
Sulfur has an odor that repels millipedes, beetles, spiders, chiggers, mites, and other household pests, and you can find the pure sulfur powder at most industrial supply stores. However, try not to apply it where you spend a lot of your time since it is just as unpleasant-smelling to humans.
Sprinkle sulfur powder around your home to act as a natural barrier against millipedes. To use a sulfur foliar spray, follow the manufacturer's instructions and spray it around your garden and yard as needed. The spray deters millipedes and other insects and is a natural fungicide for living plants.
Keeping Bugs Away with Cayenne Pepper
The scent and heat index of cayenne pepper deters millipedes, along with a variety of other insects. It's a great natural alternative to chemical-based insecticides and one of the simplest forms of pest control.
Cayenne Pepper Insect Deterrent
Sprinkle cayenne powder across all the entry points of your home, including the doors, windows, vents, and crawl space to keep the pests out. If you already have millipedes inside your home, shake the powder in areas where you usually spot them, like in the bathroom, behind furniture, and under the kitchen sink.
Natural Predators Control Millipedes
Just about everything has a natural predator, and millipedes are no different. In fact, millipedes have so many that you're bound to find at least one to introduce to your yard to help you reduce the millipede population.
Many critters and animals are natural predators of millipedes, including birds, toads, ants, spiders, and small animals, and the key is to determine which ones are prevalent in your area.
Draw birds to your yard by putting up bird feeders, place frog shelters in your garden, and if your town allows, consider raising domestic chickens.
Growing Plants that Deter Millipedes
Some plants draw insects to the area while others keep them away, and these types are ideal for keeping millipedes from hanging out around your house. These herbs not only add beauty to your yard but deter pests.
Millipedes hate the scent of peppermint and tea tree plants, and both are a wonderful addition to the garden. There are several types of mints to grow, from peppermint and spearmint to chocolate mint, and they keep away pests while providing you with fresh herbs for tea.
Tea tree shrubs grow quickly for fast cover, reaching six to ten feet tall. Plant them around your house to keep millipedes from finding your yard and home inviting.
How to Keep These Creepy Crawlies Out of the Yard
It's just as important to prevent a millipede infestation in your yard as it is in your house since too many of these insects outside may make their way indoors. Here a few ways to keep these pests from invading your outdoor space.
Since millipedes deposit their eggs in the soil, consider using wood ash to dehydrate the dirt, making it unappealing to them. Keep a tidy yard by mowing the lawn, raking up fallen leaves and grass clippings, and disposing of the leaf litter and organic matter away from your yard.
Avoid spreading mulch around the foundation of your home since this creates a damp area that draws millipedes. Finally, grow millipede-repellent plants around your yard and consider drawing natural predators to the space.
Ways to Prevent Millipedes from Getting in Your Home
No one wants to deal with a millipede infestation inside the home, and there are many ways to stop this from happening. Follow these prevention tips to help you keep your house millipede-free.
The simplest way to keep these insects from entering your home is to seal all possible entry points in the foundation, basement, doors, and windows. Walk around the outside and inside of your home and look for cracks and crevices.
Use caulk to fill the gaps and apply weatherstripping on all doors and windows. Check for leaky faucets and pipes and repair them as soon as possible. Store all food in airtight containers, and use an insecticide to eliminate millipedes as soon as you spot them.
While millipedes are not poisonous, you still do not want these insects scurrying around inside the home. Fortunately, there are many quick ways to eliminate them with the proper pest control method and prevent millipedes from returning.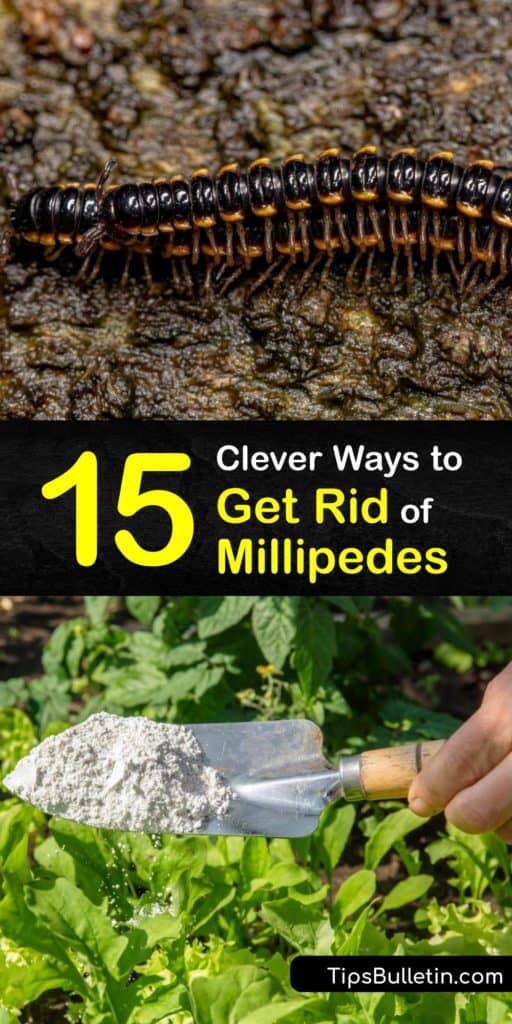 We hope that finding out how to get rid of millipedes keeps your home pest-free, and we'd love it if you'd share our millipede elimination and prevention guide with your friends and family on Pinterest and Facebook.