It's a disheartening moment when you open your closet doors to wear your favorite article of clothing to discover that several small holes have appeared in the garment since the last time you wore it. If you find yourself in this predicament, there's a chance that you have closet moths, and knowing how to get rid of moths in the closet takes care of the problem, but it also helps you avoid a future moth infestation altogether.
Regardless of where you spotted your first problems with moths, these are unwelcome guests to all homes. Moths make their way into the house, lay eggs, and trigger a full-blown infestation that costs hundreds of dollars to eliminate.
Unless the moth infestation has gotten out of control already, hold off on calling the exterminator. This article teaches you how to kill moths in the closet and prevent them from returning to your home again.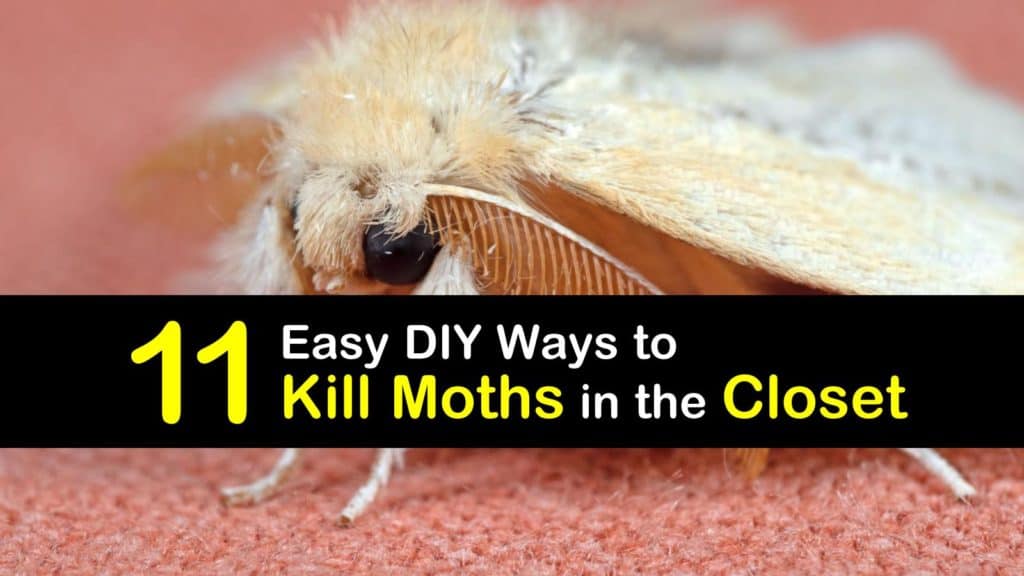 About Closet Moths
Clothes moths are small pests that feed on and destroy fabrics and other materials. They love snacking on cashmere, woolens, fur, felt, silk, leather, feathers, and more. These materials contain a protein that moths eat called keratin.
Adult moths lay their eggs on the textiles, and as the moth eggs age, they turn to larvae. Clothes moth larvae begin feeding on your attire until the entire cycle continues and, eventually, gets out of control.
Closet moths are about half an inch long and beige or brown. They have narrow wings with fringed hairs on them. Unlike many other moths, clothes moths avoid the light and hide in undisturbed areas and crevices, making them hard to spot.
The two most common closet moths in North America are webbing clothes moths and the casemaking clothes moth. Do moths eat bugs? Not indoor moths. Although the adults don't feed on fabric, they lay roughly 50 eggs at a time that hatch and begin wreaking havoc on your wardrobe.
How long do moths live? Depending on the species, most moths live between two and a half to five and a half months.
How to Get Rid of Moths in the Closet
Before you start calling pest control about your moth problem, there are a handful of steps to take on your own.
Many moth infestations are manageable once spotted, and taking care of the issue yourself saves money to use on other important matters. Once you teach yourself how to kill moths in the closet, you'll be your own self-taught moth exterminator.
Identify the Problem
If you're suspicious that you have closet moths, it's time to launch an investigation. Many other bugs like beetles feed on textiles, too.
However, these fabric-loving insects are much easier to kill and have eggs large enough to be sucked up quickly with a vacuum cleaner. Moth eggs are tiny and covered in an adhesive layer that helps them stick to your clothing.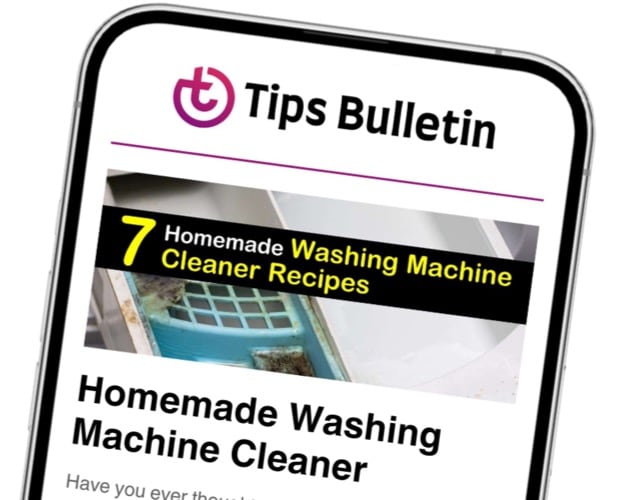 Finally, an email that Transforms Your Home.
Get the latest home and garden tips from our experts, delivered straight to your inbox.
If you spotted a moth flying around your house, it's more likely that these are pantry moths. Although they are equally as dangerous, you won't spot closet moths flying around in daylight.
To keep moths out of closet areas, you have to make sure they're actually in there. Use a flashlight to carefully inspect clothing articles around the seams, collars, and cuffs.
Examine linens, fabric hangers, garment bags, and any other fabrics stored in the closet. If you have a moth problem, you'll likely find small to large holes in your wardrobe or pupae cocoons, casings, eggs, and larvae that look like small, white caterpillars.
If the evidence supports your claim that you have a moth infestation, it's time to learn the best ways to handle the problem.
How to Kill Moths in the Closet
Once you've confirmed that you have a moth problem, it's time to apply moth prevention in closets. To repel moths, start with a deep clean and eliminate their food sources. Then, you can make a pantry moth spray recipe that doubles for clothes moths.
Set Moth Traps
One thing to do to be successful while learning how to kill moths in the closet is to set moth traps that kill the adult bugs and halt them from laying more eggs.
The most common ones are pheromone traps that attract the insects to a sticky substance that prevents them from leaving.
Dab a few drops of the fish oil onto the sticky flypapers. Hang the papers in and around the problem area to start catching and killing adult moths, whether you have closet moths or are making a DIY pantry moth trap.
Discard Infested Articles of Clothing
Unfortunately, it isn't uncommon to discover that a piece of clothing or a bed sheet got damaged beyond the point of repair.
Regardless of how much you loved it, it's safer and more satisfying to prevent the infestation instead. Toss and seal the damaged items in a plastic bag and keep it outside the house until trash day.
Deep Clean Salvageable Items
Although it's more costly than throwing a laundry load in the washer, a deep clean is necessary for getting rid of the problem. Dry cleaning is the best method for killing moth larvae and eggs and prevents you from ruining sensitive items like wool sweaters.
If a dry cleaner isn't in your budget, wash all the clothes in the hottest water possible. The only exception to this is for fabrics prone to shrinkage, like wool.
If you have items that are not safe for the washer and dryer, place the clothes in a plastic bag. Tightly seal the bag and put them in the freezer for 24 hours to kill the eggs.
Scrub Your Closet Clean
Once you remove all materials from your closet, deep clean it. Begin vacuuming the entire wardrobe, making sure you reach every corner and crevice.
Discard the vacuum bag outside right away and keep the waste outside until trash day. You don't want eggs or larvae making their way back inside. If there is carpet in the closet, use a carpet steamer to do an even deeper cleaning of the area.
Once the floor is taken care of, wipe down walls, baseboards, rods, hangers, and shelves every few months with a clean cloth and use a homemade moth repellent for closets.
If you don't have the ingredients for a moth repellent recipe, use hot water and dish soap to clean it.
Spray Your Closet with a Homemade Repellent
Moth repellent sprays are simple to make and only require a few ingredients. Moths don't enjoy floral scents, so using essential oils, like you find in this DIY lavender linen spray, is a great way to keep the moths at bay.
We recommend using lavender essential oils; however, any floral scented oil works. Add the ingredients to a sprayer bottle, shake to combine, and spray the deterrent along walls, baseboards, corners, and small crevices.
Make it Hard for Moths to Invade
To keep moths out of closet areas, keep as little clothing exposed as possible. This may mean storing winter clothes during the summer months.
Place any non-essential clothes in plastic containers, storage bags, or other similar airtight receptacles. These storage areas make it harder for the insects to penetrate and create further moth damage.
Learn What Moths Don't Like
A smart way to prevent future infestations is to learn about what keeps moths out of the closet. Cedar wood makes an excellent moth repellent. You can use cedar wood to repel moths outside. Keep the chips in your garden and around your fence.
Use cedar hangers instead of plastic, hang sachets with cedar chips, or place a few dabs of cedar oil around the perimeter. This wood puts one more barrier between you and future clothing moths.
Mix the dried cinnamon and cedar shavings in a bowl. Lay all three pocket-handkerchiefs flat on a flat surface. Divide the herbs equally into the center of the handkerchiefs. Carefully gather the four corners together.
Hold the ball of herbs from below with one hand and twist the fabric's corners with another, so the herbs are balled up and unable to fall out. Secure the twisted area with the ribbon strips and hang them in your closet.
Use Your Kitchen to Repel Closet Moths
Bay leaves are used in cooking but also have a pungent smell that moths hate. Place a few bay leaves around your home in strategic places, especially those prone to moths.
Add a few leaves to each closet or around small openings in the house where they may have entered.
What Not to Use on Moths
Although there are many options for moth prevention in closets, not all are safe for you and your family. Items like naphthalene balls are highly toxic.
Although these are now illegal and hard to find, it's essential to know what products to avoid. Naphthalene is carcinogenic, causes organ damage, and seeps throughout the entire house.
Other items to avoid are mothballs and moth crystals, both of which contain pesticides that are harmful to humans, fetuses, and pets. Before bringing unfamiliar products into your home, check to make sure they are safe for you and your loved ones.
Use Store-Bought Insecticides
Although natural remedies are always preferred, you may find yourself in a position where your homemade sprays and solutions are no longer working. Finding a more potent insecticide is your next best option.
Aerosol moth insecticides are available at your local hardware store or can be purchased online. Before spraying the moth killer all over your clothes, test a small patch of the fabric in an inconspicuous spot to ensure your clothes aren't damaged from the chemicals.
Although some products specify that they're safe for fabric, it's always smart to test it before ruining every article of clothing you own.
Don't Ever Stop Your Moth Prevention
Let's say, hypothetically, that you applied our ways to keep moths out of closet areas and are clear of all signs of moth problems. That's great, but that doesn't mean the work stops here. If you've had issues with moths before, you may have them again.
Perform a thorough closet inspection once every few months. Scan clothes for moth damage and larvae. Do things like cleaning the closet interior with soap and hot water, spray more DIY moth repellent, and refill cedar sachets.
It's also okay to use an essential oil diffuser in your room and keep clothes well ventilated with plenty of air circulation when the temperatures and humidity rise.
Another way to handle moth prevention is to always be on the lookout for the pathways that moths enter your home. Walk around the outer and inner perimeters of your home and fill small cracks and crevices with caulk.
Find areas around door jambs and baseboards that may also be allowing the critters inside. The most critical step for preventing another moth problem is to stay on top of preventative actions.
When All Else Fails, Call a Professional
If you've taken every step possible to get rid of closet moths, your only option is calling pest control or an exterminator.
Although hired professionals are more costly, it is necessary for infestations that have gotten out of control and are too severe for the average homeowner to handle.
For the most critical cases, a fumigation service that kills all remaining clothing moths may be required.
The biggest downside to fumigation is that it kicks you out of your home for a couple of days. The plus side is that the problem gets handled by experts and requires no further work on your end.
Moths often seem like harmless little creatures. Surprisingly, something small can create a significant impact and damage some of your cherished belongings.
If you spot a moth in your home, don't take it lightly. Try to identify what type of moth it is by taking note of its markings and characteristics.
Don't bring items into your home that you think might be contaminated. When dealing with closet moths, it's best to be safe rather than sorry.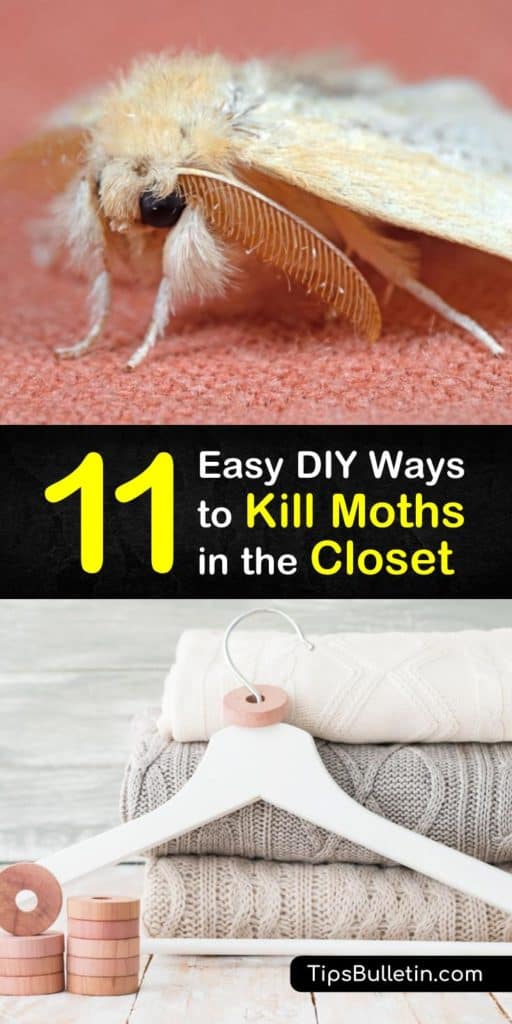 If these tips on how to get rid of moths in the closet helped you clear up an infestation in your home, please share these moth prevention tips on Facebook and Pinterest.