Learn how to get rid of roaches outside to keep cockroaches out of your house. A cockroach invasion is every homeowner's worst nightmare. Roaches are a troublesome pest that rapidly takes over once it enters your home. Cockroaches crawling around is frightening, and these bugs may negatively impact your health.
Every type of roach has the potential to carry bacteria and germs, spreading in your yard and home when left unchecked. Whether you spot egg sacks in the garage or see roaches running up the walls, there are plenty of DIY methods to kill roaches outside.
Commercial cockroach treatments are expensive and typically contain chemical substances that harm, poison, and even kill pets and family. Instead of using dangerous store-bought roach products, craft your own DIY pest control supplies and eradicate the roaches outside your home to keep them out of your house.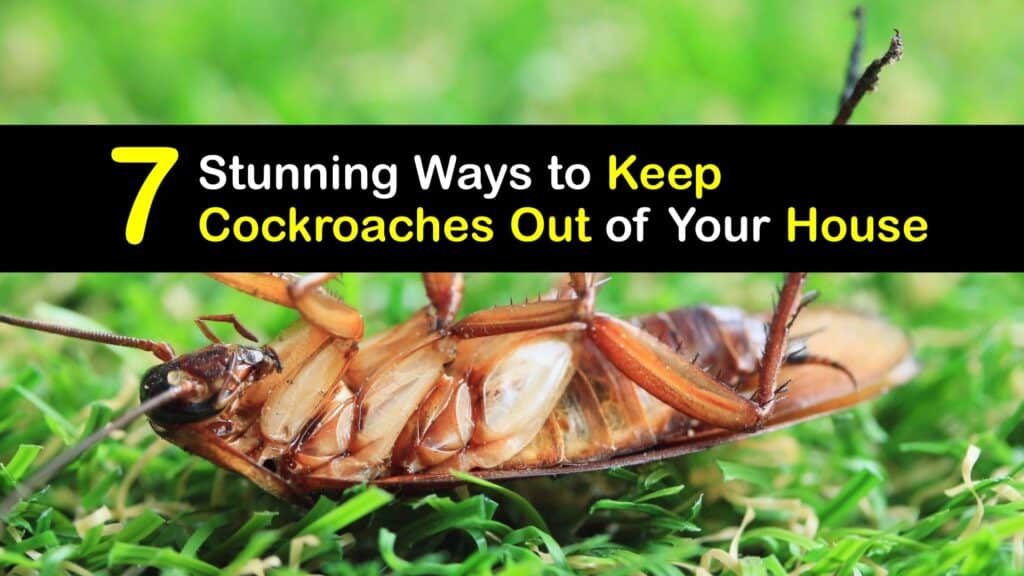 Keep Cockroaches Out of Your House
If you notice these pesky bugs scurrying across walkways or around the garage, you need to learn how to get rid of roaches outside. It's critical to kill roaches outside to prevent the infestation from moving indoors.
Take immediate action and use easy-to-follow techniques to eliminate your outdoor roach problem and keep your home a roach-free zone.
Prevent Cockroaches from Entering Your House
Cockroaches are a universally hated pest. Once these bugs enter your home, they rapidly set up camp and expand their population, creating a full-scale invasion in a short time.
Cockroaches make indoor and outdoor spaces unclean and may carry harmful bacteria. Whatever kind of roach you notice outdoors, keeping it from entering the house and driving it off your property quickly is crucial. Use straightforward DIY methods to keep roaches out of your house.
How to Get Rid of Roaches Outside with Mothballs
Cockroaches have sensitive olfactory systems and an excellent sense of smell. Certain scents like vinegar attracts cockroaches and deter the German, American, and wood roach from sticking around to feed and reproduce. Though mothballs keep moths away, they are a brilliant way to drive off a cockroach population outside.
Mothballs contain a chemical compound called naphthalene that emits an odor roaches hate. Distribute mothballs outside your house to make your property less attractive to bugs.
Place the mothballs under shelter where they will stay dry, and replace them if you notice them losing potency. Coffee grounds and vinegar are excellent options for repelling roaches through scent. Vinegar roach killer is safe for pets, making it easy to use around the house.
Roaches are attracted to the smell of coffee. Old coffee can attract roaches to any traps or poison you place near them.
Kill Roaches Outside with Homemade Roach Spray
This easy-to-craft homemade roach spray uses lemon and peppermint essential oils, with the natural insecticide diatomaceous earth as the active ingredient. This spray is an excellent way to eliminate roaches without help; it's affordable and smells amazing.
Slowly blend the supplies in a sprayer or spray bottle and use outside and inside your home in roach or egg case activity areas.
Sticky Traps for Getting Rid of Cockroaches Outdoors
A roll of duct tape is all you need to make a straightforward but highly efficient trap for roaches outside. Tear off a long piece of tape and fold it so it is sticky on both sides. Cockroaches step on the sticky side of the tape and become trapped due to the strong adhesive on the duct tape.
For optimum success, apply your homemade cockroach sticky trap tape to a wall outdoors or next to other insect hiding places. To increase the effectiveness of your sticky traps, combine them with cockroach bait to lure more bugs.
The dead roach population on your sticky trap is a simple way to monitor your roach control progress. As the number of dead roaches being caught declines, it shows a reduction in the population, meaning your pest control efforts are paying off.
DIY Pest Control Bait Station
Rather than using expensive gel bait stations, make your own to save money and a trip to the store. Cocoa powder makes a perfect roach bait to draw roaches into the station. Diatomaceous earth is the best roach killer for small spaces; it's a safe pesticide to ensure they perish without risk to your family and pets.
Mix the powders, place them inside the containers with the lid sealed, and drill or cut holes large enough for roaches to pass into the containers yet small enough to keep pets out.
Set the bait stations anywhere you note roach activity. Cockroaches crawl through the hole to reach the cocoa powder bait and contact the diatomaceous earth, resulting in their demise.
Boric Acid is a Roach Killer
Whether you have German roach activity or an American roach problem, boric acid addresses the issue before you end up with more cockroach eggs and a larger population of roaches. Borax, often known as boric acid, kills insects by interfering with their nervous and digestive systems.
This roach insecticide must be applied in a thin layer and refreshed often. It works best in small areas without heavy traffic. Within 15 days, all the roaches in a significant infestation are killed with boric acid.
To get the quickest results, some homeowners mix boric acid and diatomaceous earth powder in equal proportions. Apply the dust in cockroach-infested areas in a thin coating and reapply as required. Insect growth regulator is another solid choice to eradicate roaches quickly.
Maintenance to Avoid a Cockroach Infestation
Cockroaches generally search for an accessible hiding place with a convenient food source. Reducing these factors helps eliminate them from your property. A little home clean-up and maintenance helps repel outdoor roaches and ensure they don't penetrate the walls of your home.
Following these simple tips helps keep cockroaches out of your house by making it a less attractive space. Good housekeeping ensures there isn't an abundance of food and hiding places, making it less likely cockroaches will enter.
Cockroaches are a chore and make your home seem unsanitary. Rely on proven home remedies and simple tricks to eliminate roaches from your outdoor area and keep them from entering your house. If you notice cockroaches in the yard, ensure they don't gain access to your home and get them off your property as soon as possible.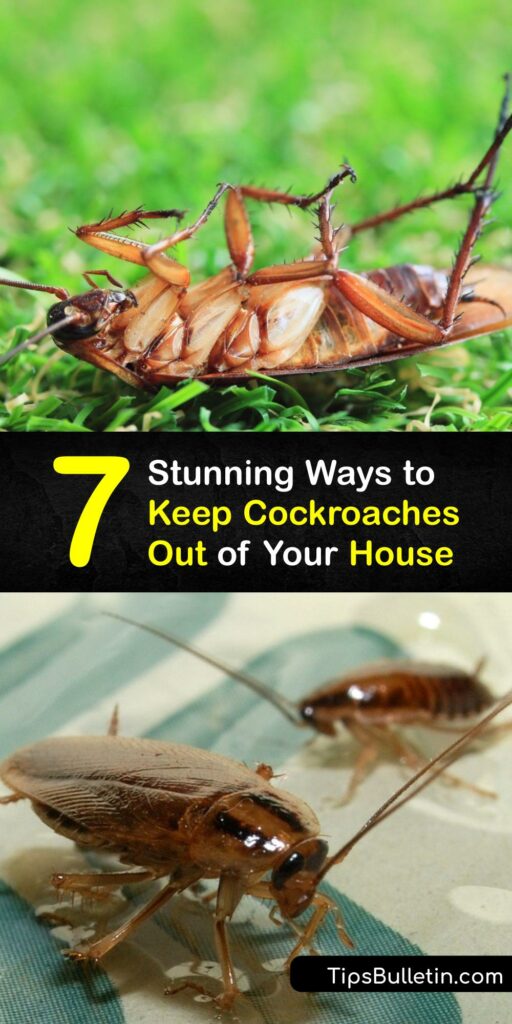 If you loved this article on how to get rid of roaches outside, please share these brilliant ideas to keep cockroaches out of your house with your friends and family on Pinterest and Facebook.