Like many trickier stains, salt is an organic stain, made up of biodegradable compounds. Salt stains can be a problem whether you love comfortable sneakers, statement heels, or sturdy boots. Learning how to get salt stains out of shoes removes the worry of ruining your favorite footwear when the worst happens, and they become discolored due to contact with salt.
This is excellent news when it comes to removing salt stains from shoes, as numerous cleaners work on biological stains. Many everyday items remove salt stains from leather shoes; it's easy to mix your own spot cleaner or a whole bottle of cleaning solution to address a stained area without a trip to the store. Commercial cleaners are expensive and contain chemical compounds. Homemade cleaners use simple and familiar ingredients while being safe and efficient in removing unwanted staining without damaging your shoes. Clara Webster, a reliable practitioner in home organization, points out, "My go-to solution for salt stains is a homemade mix, which is not only cost-effective but also gentle on the shoes."
Commercial cleaners are expensive and contain chemical compounds. Homemade cleaners use simple and familiar ingredients while being safe and efficient in removing unwanted staining without damaging your shoes.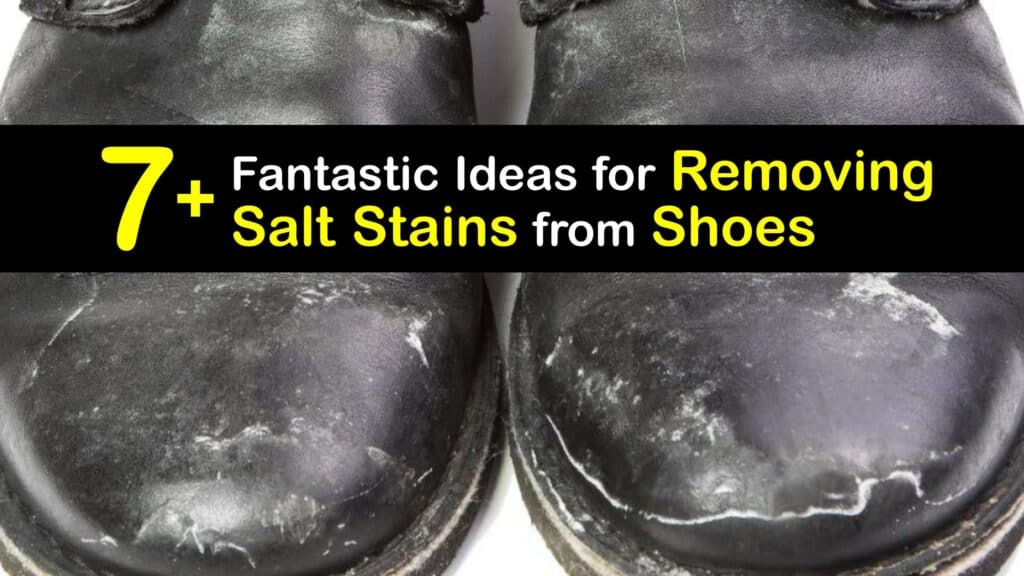 Brilliant Strategies for Removing Salt Stains from Shoes
Once you understand how to get salt stains out of shoes, you no longer have to face the worry of ruining your beloved pairs when you come into contact with salt.
Use household items like dish soap, distilled white vinegar, baking soda, and more for removing salt stains from shoes. It's even possible to remove salt stains from leather shoes or other delicates like suede shoes using DIY techniques.
How to Get Salt Stains Out of Shoes with Dish Soap
Dish soap is a fantastic option for washing leather boots since it revitalizes the leather. Dish soap removes salt stains on leather, suede, and canvas shoes. Since salt stains are an organic compound, and liquid dish soap is intended to work on organic messes such as the food on plates and silverware, it's equipped to break down the blemish easily.
Dunk a clean cloth in the soapy water, scrub the salt stain back and forth, then rinse. Pat your freshly cleaned shoes dry using an old towel or paper towel to remove excess moisture.
If the salt stain is still visible, repeat the washing process. Once the discoloration is gone, lay your footwear flat to dry. Apply a moisturizer such as leather conditioner to leather shoes. Buff suede with a brush after you choose this way to clean salt off suede boots to leave them looking tidy.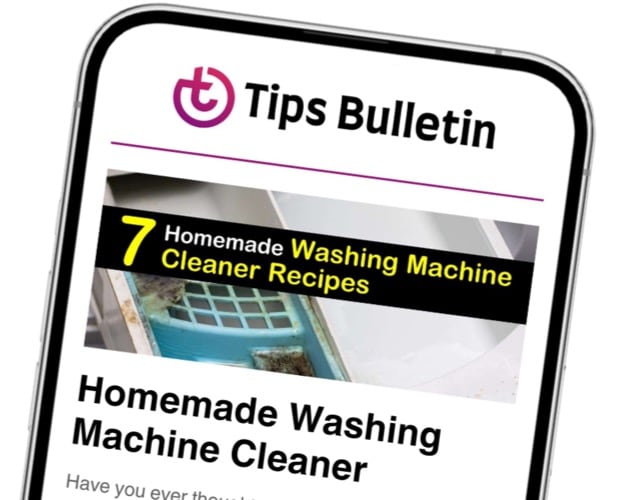 Finally, an email that Transforms Your Home.
Get the latest home and garden tips from our experts, delivered straight to your inbox.
Remove Salt Stains from Leather Shoes using Saddle Soap
Many commercial products are available to clean salt stains from leather shoes or boots. However, saddle soap is often overlooked as many don't realize it works on more than just saddles.
Saddle soap is deeply moisturizing and hydrates the leather of your shoes while it lifts the salt stain, prolonging their life and keeping them looking great. As it's made to remove sweat, grease, and other organic stains from horse equipment, saddle soap makes quick work of salt stains on your shoes.
Use a damp sponge or a cloth and apply the saddle soap per the guidelines. Use a leather conditioner or shoe cream to add shine and luster after cleaning with saddle soap to shine leather boots without polish and a lot of mess..
Cleaning Solution for a Canvas or Leather Shoe
White vinegar makes it easy to clean stubborn salt stains from canvas or leather sneakers. This DIY sneaker cleaning solution from home remedies is simple to make and easier to use. Dilute white vinegar before use since it contains acid, which might damage your shoes.
Apply the vinegar mixture to the salt stains with a clean cloth and let it absorb for about half an hour. Use a scrub brush or cloth to work the solution into the mark, rinse with cool water, and pat dry. The salt stain disintegrates and rinses off thanks to the cleaning abilities of white vinegar.
DIY Cleaner for Persistent Stains on Leather and Canvas Shoes
Even stubborn salt stains lift with this DIY stain remover made from everyday items. The solution cleans your shoes without fading or staining and has a pleasing smell thanks to the essential oils. Test the mixture on a tiny area before using it widely.
Spray the salt stain with the mixture and allow a few minutes for it to absorb. Wipe the stain with a dry cloth to remove residue, and rinse the treated patch well.
Use a leather conditioner to prevent cracking and drying after washing your leather shoes. Instead of essential oils, you may also use lemon juice to give added cleaning power and a pleasing citrus scent.
Oxiclean Removes Salt Residue from White Shoes
OxiClean or oxygen bleach cleans and brightens while being safe for the environment. Mix oxygen bleach and water according to the manufacturer's directions and let the solution soak into your shoes for an hour.
When OxiClean and water combine, a chemical reaction results in oxygen bubbles disintegrating stubborn stains. Rinse your shoes with cool water and pat dry with a white cloth or paper towel to remove excess moisture before leaving to dry naturally. Take care when using OxiClean on darker-colored shoes.
Remove a Salt Stain from Leather Boots using Baking Soda
Thanks to its well-known cleaning properties, baking soda is a perfect option for tackling salt stains. In addition to cutting through salt staining, this white powder combats shoe odor.
Mix the baking soda and water to a thick paste and use a scrub brush to work on the stained area in a circular motion. Rinse your boots in warm water and pat dry with a microfiber cloth to absorb extra moisture.
Push a dry cloth inside your shoes and hang them in a warm area. Shake baking soda inside the shoes and let them sit overnight to remove any lingering odors.
If you discover an oil stain on your shoes, baking soda is ideal for remedying the situation. To remove grease from leather boots, sprinkle baking soda over the top of the stain and let it sit overnight. Brush away the residue in the morning.
Clean Canvas and Suede Shoes with Specialized Shoe Erasers
If you prefer not to use dangerous chemicals, shoe erasers are simple to use and work great on many types of dirt stains. Magic Erasers and suede erasers are specially designed to remove stains. The layers of the eraser's foam are separated by tiny air holes, which help break up the unwanted color.
Choose either a suede eraser for suede shoes or a Magic Eraser for canvas, wet it, and gently rub the stain. It's advisable to test a small area first as a shoe eraser may be too abrasive for use on surfaces such as leather.
Using erasers on your shoes requires some caution. Magic Erasers work best on rubber soles or hardier fabric, and suede erasers work best on suede or faux suede. Get salt stains out of UggsⓇ with an eraser to keep from harming the shoes. Delicate regions like shoelaces are best cleaned using another idea.
After using the eraser, wipe your canvas shoes with a damp cloth. After you clean black suede shoes or those of another color, buff with a suede brush and spray a suede protective spray to preserve the finish.
Rubbing Alcohol Cleans Canvas, Leather, and Faux Leather Shoes
Rubbing alcohol is a powerful stain remover and is straightforward to use at home, whether you need to remove oil stains from leather boots or salt from suede. Alcohol breaks down the pigments in the salt stain, allowing the undesirable color to wash off.
After soaking a clean cloth or a clean towel in rubbing alcohol and carefully wiping the stained area to remove the pigment, rinse the shoe with warm water to get rid of the stain.
If the discoloration persists after one round, repeat the procedure to ensure the dirt is removed and your shoes' original color reappears. Since not all materials are compatible with rubbing alcohol, test a tiny patch before applying it to a larger area.
After cleaning leather shoes, use a soft cloth to apply leather lotion to refresh their shine, and for suede, use a shoe brush to buff.
If you notice wrinkles in your shoes while tackling salt stains, work on those at the same time. Stuff your shoes with newspaper or a shoe tree and rub the alcohol on the area to take creases out of shoes. Applying heat will give the same result.
Spot Cleaning Gently Restores Suede Boots
Suede and faux suede are delicate and easily worn; spot cleaning is ideal for removing salt stains without wearing out the fabric. Spot cleaning focuses on washing only the stained area, so less of the shoe comes into contact with cleaning products and water, extending its lifespan.
To spot clean your suede shoe, choose the most convenient suede-safe cleaning method from this article and apply it, cleaning only the stained region. Reducing the amount of contact delicates have with water, products, and rubbing and scrubbing prevent wear and make your shoes last longer.
Salt stains often happen at the worst moments and take your footwear from neat, trendy, or stylish to untidy and embarrassing. Thankfully, household products work well to remove salt stains from leather shoes, canvas shoes, and even suede – you have everything you require to restore your shoes at home.
Choose the best method based on what you have available, and say goodbye to salt-stained shoes for good.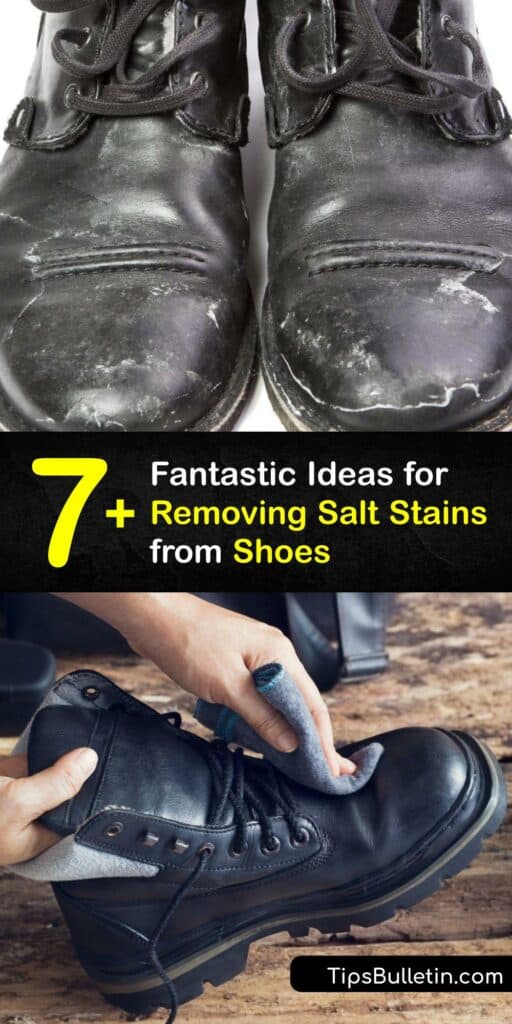 If you loved this article on how to get salt stains out of shoes, please share these brilliant tips on removing salt stains from shoes with your friends and family on Pinterest and Facebook.