Slime and kinetic sand are extremely popular, and Silly Putty has been around for years. It's a great toy, but there's a good chance it will get stuck on your child's clothes. You must learn how to get Silly Putty out of clothes if you're ever around it. Soft surfaces, such as carpets, textiles, and fabrics, hold Silly Putty in place because it uses adhesives and bonding agents.
Due to their even and consistent textures, putty doesn't cling to glass, tiles, or even wood. Getting putty out of clothes with a uniform texture takes less effort, but fleece, for example, is tougher to clean. Putty resists being pulled off your shirt due to its stickiness.
There are a few uncomplicated tricks for how to remove Silly Putty from fabric to make the process smoother. Don't fret and turn to abrasive cleaners like Goo Gone. Use everyday products to oust the Silly Putty from your clothing.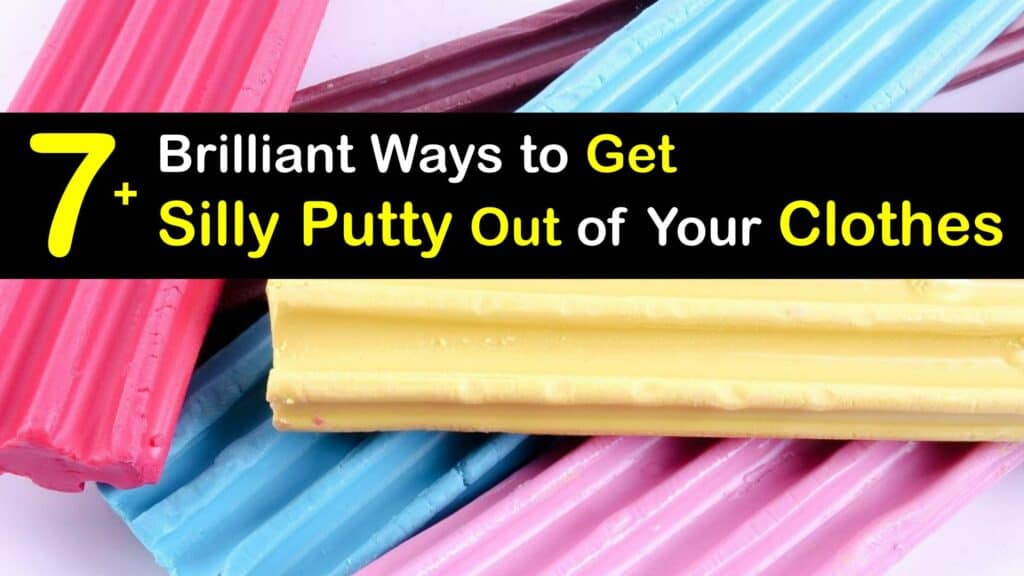 How I Easily Remove Silly Putty From My Fabric
Why is getting putty out of clothes so hard? The difficulty is thanks to the components and how Silly Putty functions. The formula leaves stains that resemble grease, and the tacky, stretchy goo adheres to fabrics. Imagine it as a flexible stubborn stain bound to the weaves in the fabric of your clothes.
Though it sounds daunting, throwing away your putty-stained apparel is unnecessary. Once you discover how to get Silly Putty out of clothes, with the correct cleaning supplies and a little knowledge, you can remove Silly Putty from garments, furniture, and nearly anything else.
What Is Silly Putty?
Silly Putty is a toy constructed of silicone polymers with peculiar qualities. It is bouncy and fluid, like liquid. This toy fascinates kids, encouraging their creativity and love of science. In addition to being utilized by kids as a toy, Silly Putty has also found popularity as a suitable adhesive for removing lint, pet hair, and dirt off surfaces.
Due to its stickiness, astronauts have used it as a space adhesive. Although it might be entertaining, the sticky nature of Silly Putty can be annoying for parents. Dealing with the substance caught in clothing is no fun. Learning simple remedies to eradicate Silly Putty from clothes means your kids can enjoy putty toys without ruining their outfits.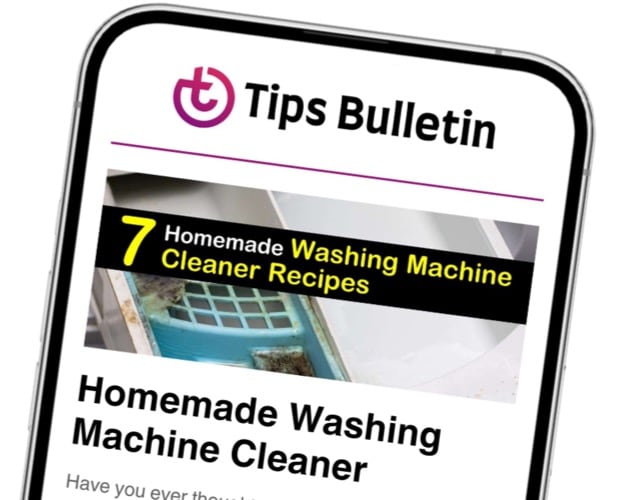 Finally, an email that Transforms Your Home.
Get the latest home and garden tips from our experts, delivered straight to your inbox.
Can I Clean Silly Putty Out of My Clothes?
Whether you call it thinking putty, nutty putty, or slime, Silly Putty is great fun until it gets in your carpet, blanket, or clothing. Silly Putty is a soft, slick substance with a dewy appearance.
Powdered boric acid and glue are the two materials most commonly used to construct a homemade version. These components combine to create a solid or liquid polymer substance, depending on how you play with or create it.
Though it's frustrating when the putty is pressed into clothing, it is possible to remove it. If putty ends up on clothes, scrape up as much as possible with a butter knife, and tackle the remaining stain with straightforward cleaning tips. Students learn some science concepts while making it, so Silly Putty is a popular science project for children.
How I Get Silly Putty Out of My Clothes Using White Vinegar
Most supermarkets stock distilled white vinegar, which is excellent for household cleaning and cheap to use as a Silly Putty remover. Distilled white vinegar contains acetic acid, which gets the slime out of clothes, leading to its disintegration and easy removal from your attire.
White vinegar is widely used for canning; it also works well for getting rid of clothes stains caused by stubborn putty.
Fill the pot with the white vinegar, then warm it on the stove. Remove the slime by dipping a clean cloth into warm vinegar, saturating the spot, and letting it sit for ten minutes. Gently peel away the remaining putty, rinse, and repeat. Wash them in the machine to get the vinegar smell out of your garments.
Getting Putty Out of My Clothes With Rubbing Alcohol
Silly Putty's connections to the fabric threads rapidly deteriorate with a solvent. Rubbing alcohol eliminates putty without fading the garments; it works well as a slime stain remover. Commercial products such as Goo Gone are harsher solvents while rubbing alcohol is readily available and milder.
The solvent properties of rubbing alcohol make it simple to clean off the leftover putty. Wipe up all the putty you can after it spills, and saturate the remaining putty stain with rubbing alcohol. Use a dull knife to scrape the stained area and rinse it with hot water.
Hairspray is another house hold item that will remove slime, Silly Putty, and even paint from fabric. Discover the ways that hairspray will take spray paint off clothes and carpet easily.
How My Nail Polish Remover Eliminates a Silly Putty Stain
Acetone is a potent solvent used in nail polish remover. Use it for many tasks, including removing a stubborn stain like putty. Since acetone dissolves putty residue, quickly remove it from clothing. You already have a Silly Putty remover if you have nail polish remover.
Rub the putty stain using a clean cotton ball or clean cloth soaked in acetone nail paint remover. Throw away the used cotton swab in the trash, and wash your clothes to remove any remaining acetone. This method is excellent for getting rid of slime from fragile textiles.
How Liquid Dish Soap Erases My Slime Stain

s

Dried-on Silly Putty won't come off in a wash cycle with ordinary laundry detergent. Apply concentrated dish soap to your garment to remove the putty. Dish soap removes even dark-colored putty from porous fabrics thanks to its degreasing properties.

Spread color-free dish soap over the dried slime on the carpet fibers until the slime and the fabric are covered. Give ten to 15 minutes for the detergent to settle on the putty before cleaning the region with a scrub brush and warm water. If any putty marks remain, repeat the procedure.
Chlorine Bleach Is My Putty Stain Remover
Although utilizing chlorine bleach to remove Silly Putty from clothing is a viable option, you must consider the type of fabric you're treating. Mix a teaspoon of chlorine bleach with at least two cups of warm water to make a solution. Apply the mixture to the putty-stained area with a spray bottle or a damp sponge.
After letting it soak for around 30 minutes, wash it with warm water. If necessary, scrub with a soft brush to loosen the putty. Never use too much force to prevent abrasion. It is not advised to use chlorine bleach on colored apparel since it could cause discoloration. Only treat light-colored clothing with this method.
Removing My Greasy Stains With Peanut Butter
Thanks to its high-fat content, peanut butter is more than a tasty snack. If Silly Putty gets pressed into clothes, grab peanut butter from the pantry to erase the stain. Scrape up as much Silly Putty as you can with a butter knife. Use a spoon or paper towel to smear a thick layer of nut butter over the slime mark and let it rest for half an hour.
The fats and oils in the peanut butter flood the molecular structure of the putty, so it releases from the garment. Wash the material in the sink with warm water, inspecting the stained region for lingering putty or discoloration.
If any persists, use more peanut butter until it's gone, and launder in the washing machine per the washing directions for the clothing.
Hand Sanitizer Removes Excess Silly Putty From My Clothes
Hand sanitizer is an excellent option for getting Silly Putty out of cloth. Since these cleaning solutions typically include 65 percent ethanol, they have sufficient strength to dissolve most putty without being overly harsh. Using hand sanitizer makes it simple to remove the mark because it immediately dissolves Silly Putty and dissipates.
Hand sanitizer may stain some fabrics because it may contain other components, such as aloe vera and scents, so don't leave it on too long. Before applying the hand sanitizer to the Silly Putty, test a hidden area.
Pour only enough sanitizer on the spot to cover it. The alcohol quickly breaks down the putty, allowing you to scrape the remaining stain.
Whether you're a parent, teacher, or slime-lover, explore helpful tips for how to remove Silly Putty from fabric so it doesn't ruin your clothes. Silly Putty is a marvel and has many uses in recreation and education. When you find brightly colored putty smeared on clothing, use clever cleaning tips to keep your clothes free of putty residue.
If you loved this helpful article on how to get Silly Putty out of clothes, please share this expertise with your friends and family who struggle with getting putty out of clothes on Pinterest and Facebook.