A mattress is not like a t-shirt or pair of sneakers. You cannot easily replace it once it is stained. You'll be able to sleep comfortably again once you learn how to get stains out of a mattress. The neat thing about it is that you don't have to spend a bunch of money buying harsh chemicals to do it!
Let's face it; a good mattress is not cheap. It is also not the easiest thing to purchase. We can sympathize with all the time that you must have spent testing out the various mattress styles before you decided on the perfect one.
Going out and purchasing a brand new mattress set simply because your current one has a stain or an unpleasant smell is not always an option. Mattresses can end up with stubborn stains and bad odors for several reasons. Bodily fluids, urine stains, and mildew are a few of the major culprits. It's not much fun trying to remove urine stain from a mattress.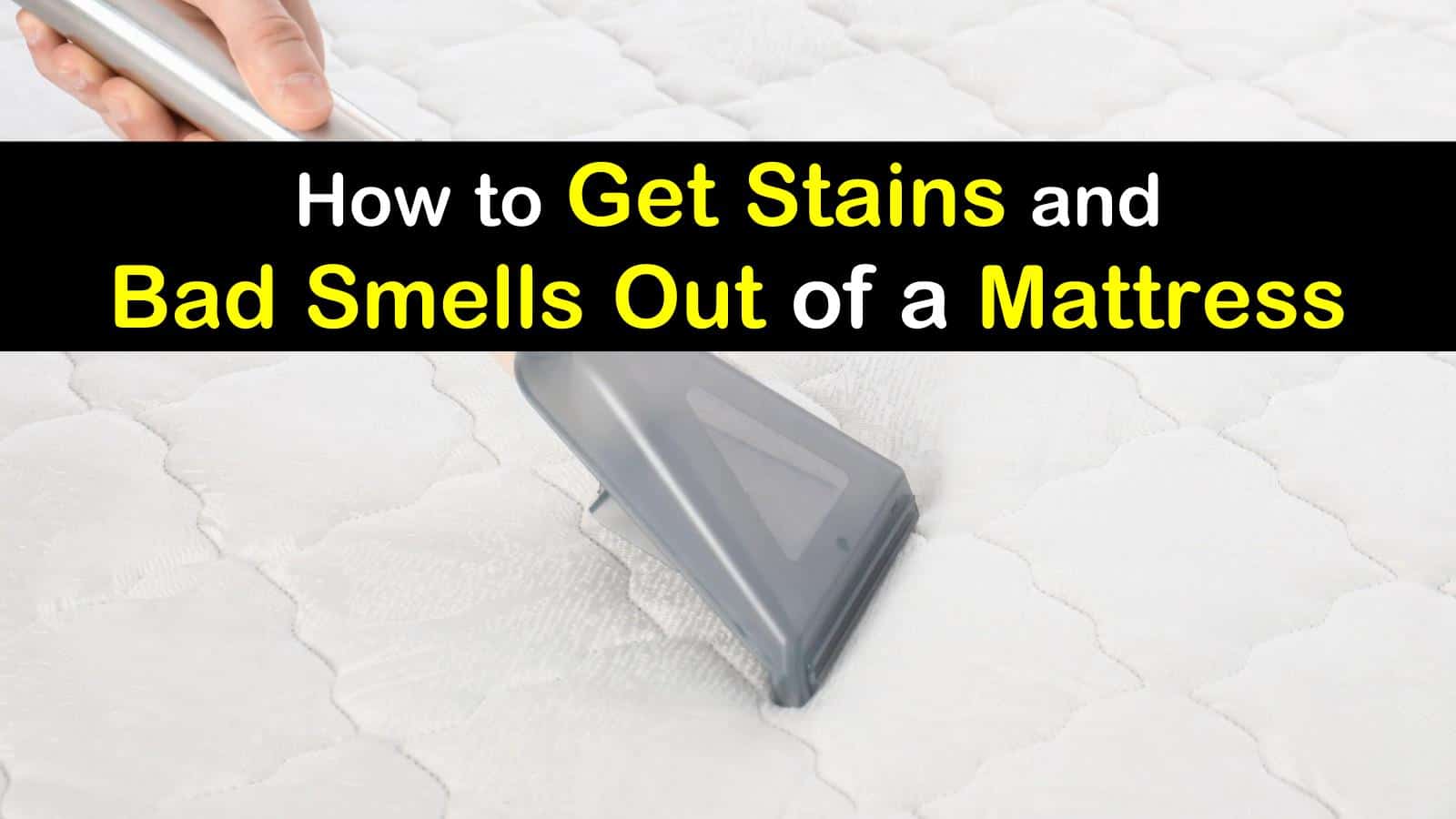 How to Get Rid of Stains on a Mattress
If a mattress is not adequately protected with a mattress protector or mattress cover, it can suffer from any number of accidents that result in mattress stains. It is especially important to protect a pillow top or memory foam mattress.
There are many ways to get stains off a mattress; it's all a matter of finding the right one to do the job. A DIY mattress stain remover with enzymes works wonders for breaking down biological compounds. The enzymes break down and remove protein-based stains such as blood stains, urine, and greasy food spills.
White vinegar is a popular household item that is also a natural enzyme cleaner, and we include this ingredient in many of our cleaning recipes to remove stains from a mattress. A smelly mattress is the worst.
How in the world are you supposed to get a restful night's sleep with a nasty odor lingering about you in the dark? You can get bad smells out of a mattress using the right cleaning solution.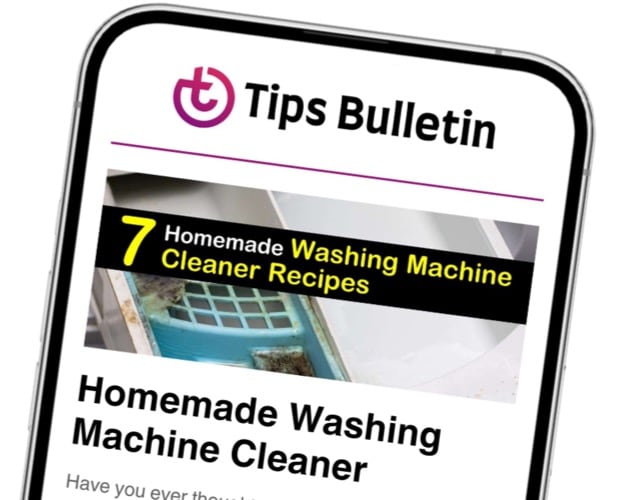 Finally, an email that Transforms Your Home.
Get the latest home and garden tips from our experts, delivered straight to your inbox.
Unpleasant smells are the result of a variety of reasons. The first step is to determine the origin. Once you find the cause, you can apply one of the following cleaning tips to remove that nasty odor for good and sleep better than you have in a while.
Ways to Get Stains Off a Mattress
Who wants to clean mattress stains? While you may want to cover the stain and hope it'll go away, this will undoubtedly lead to unpleasant mattress odors, which may lead to bugs, and possibly even allergens. There are many ways to get stains off a mattress without stress. This mattress stain cleaning solution is the most versatile stain removal method.
This strategy works well for removing sweat stains and other stains like getting dog pee smell out of the bed. Mix the cornstarch, peroxide, and salt in a small bowl until it forms a paste. To clean mattress stains, apply the mixture to the stain and allow it to sit for about an hour.
Using the toothbrush, blend the paste into the stain in a circular motion. Dip the cloth into cold water and dab the area to remove the mixture and stain.
Once the spot is clean, allow it to air dry. Now that you have a clean mattress again, you can go ahead and make your bed.
Get Bad Smells Out of a Mattress
If your mattress is smelling bad, then it's time to get out the big guns and find the best way to clean a mattress that eliminates both stains and smells. In other words, we mean natural cleaning products.
This cleaning method will get bad smells out of a mattress as well as the stain that is causing it. You can use it to remove urine stains from a mattress as well as any other odor-causing stain.
Fill the spray bottle with white vinegar. If you know where the odor-causing stain is, start by spraying that general area. Thoroughly spray the entire surface of the mattress until it is saturated. Allow the vinegar to sit for ten minutes.
Use paper towels for blotting up as much of the vinegar as you can. You may go through an entire roll during this process. Use the pressure of your weight to press the towels down onto the surface to remove excess liquid, making sure to get into any crevices.
Sprinkle baking soda evenly across the surface of the mattress. Let the baking soda sit on the surface for a couple of hours. The more, the better. The baking soda will absorb leftover vinegar along with the bad odors.
Enjoy a cup of coffee and a good magazine while you wait. You deserve it! Now that you have had a good break, it's time to vacuum. Grab the vacuum cleaner and get to work removing the baking soda from the mattress with the upholstery attachment. While vacuuming, pay special attention to those crevices.
This easy home remedy is just as effective to remove mildew smell from carpet as it is to remove odors from your mattress. If the stain is particularly nasty, you may need a repeat application.
Can You Clean a Memory Foam Topper?
Cleaning a memory foam topper is relatively simple, but it should never be cleaned in the washing machine. Here is how to get stains out of a mattress, whether it is a standard mattress or memory foam.
Pour a little hydrogen peroxide onto a clean cloth and gently blot the stain away, being careful not to saturate the foam. Follow this by blotting the area clean using a clean cloth dipped into hot water. Blot the area dry with paper towels.
How Do You Get Rid of Bed Bugs and Dust Mites?
Bed bugs are a real thing, not just the lovely way your parents tucked you in at night hoping the bed bugs wouldn't bite. You don't need to buy a store-bought spray filled with harsh chemicals. You can make a homemade bed bug spray naturally.
Fill a spray bottle with white vinegar. Soak the entire mattress and spray the area around the bed, including upholstery, with the vinegar. Make sure to get all cracks, crevices, and little hidey-hole areas.
Bed bugs love hiding there! Allow the area to dry before vacuuming. This method will kill bed bugs and deter dust mites.
Is There Anything You Can Do to Eliminate that Vinegar Smell?
The pungent odor of vinegar is not on the top of the list of lovely smells. Unfortunately, many of these cleaning tips require the use of vinegar. However, you can remedy this problem.
Add a few drops of your favorite essential oil to the vinegar solution. Citrus oils such as lemon or orange can fill the room with a fresh, invigorating scent.
Mattress cleaning does not have to be an all-day event. While you can use the methods listed above, there are times when the stain can be removed easily using a little dish soap or laundry detergent and warm water. The critical thing to remember when it comes to mattress stains is to get to them immediately to eliminate the need for you to do extra work in the future.
If your mattress has seen better days, it may be time to invest in a new one. After all, they do last a long time. When buying a new mattress, you have to think about what way to dispose of a mattress will be best. If it is clean, you can donate it. If it is beyond help, think about recycling it.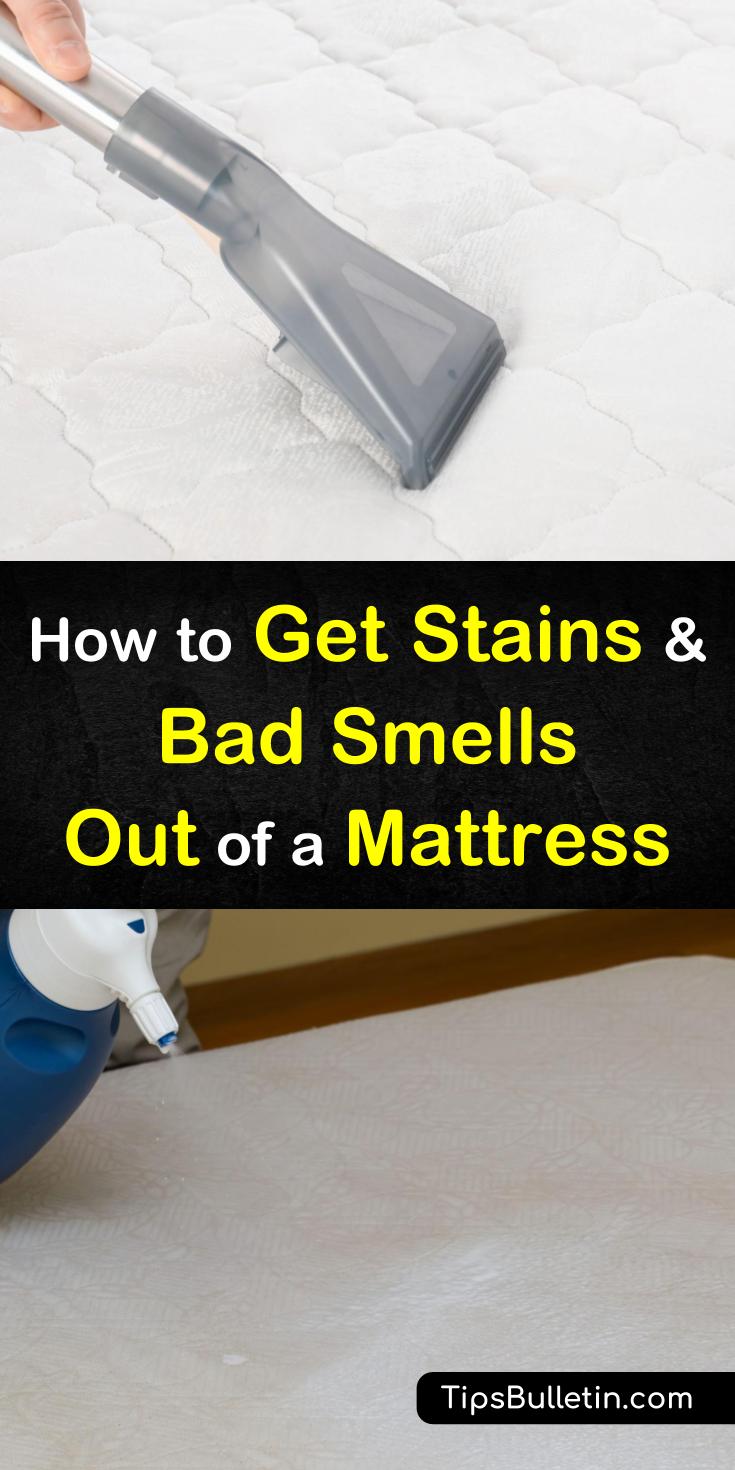 Now that you have the know-how for removing bad smells and how to get stains out of a mattress, we'd love for you to pass your knowledge onto your friends and family on Facebook.