You've probably wondered how to get the smell out of towels. Smelly towels are a regular household complaint. Nothing is worse than exiting a hot shower and using a smelly towel to dry off or grabbing a stinky towel to dry your dishes.
Essentially, your smelly towel issue is probably caused by a towel not drying fully when it's wet or a significant buildup of laundry detergent or fabric softener in your bath towels. It could also be due to leaving towels in the dryer for an excessive amount of time, causing humidity to enter through the dryer vent and make them odorous.
Fortunately, figuring out how to remove a bad smell from towels doesn't have to be a hassle. Use straightforward home remedies to ensure your towels smell amazing.
How I Remove a Bad Smell from My Towels
Front-load washers are renowned for harboring mold and mildew; if you wash towels in a washer with mold, they will never smell fresh. Before working on getting smells out of stinky towels, ensure your washer is clean.
Knowing how to get the smell out of towels makes life easier. The enjoyment of a hot bath or shower is ruined by using an odorous towel afterward, and handling your dishes with smelly towels is disgusting.
Getting smells out of stinky towels doesn't have to be daunting. If the smell of your bath towels is musty, mildewy, or sour, you don't necessarily need to replace them. Washing your towels and having them still carry a foul scent is disappointing and frustrating.
Discover numerous home remedies to revive your drab towels in the washing machine using items you already have at home.
What Causes My Stinky Towels?
Something is wrong when your bath or dish towel comes out of the laundry carrying a sour smell. The purpose of laundering clothes and towels is to ensure they're clean and fresh. Mold and bacteria are generally to blame for a bad smell on your towels.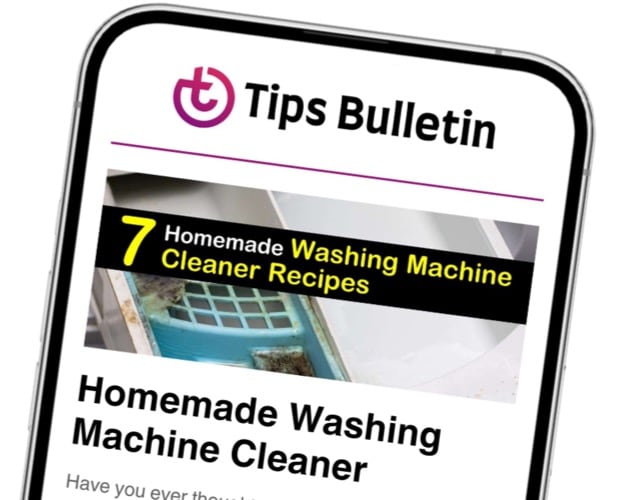 Finally, an email that Transforms Your Home.
Get the latest home and garden tips from our experts, delivered straight to your inbox.
A wet towel is a perfect environment for these microorganisms to thrive. Towels are vulnerable to mold and bacteria if not appropriately hung to dry after use, if left in the tumble dryer too long, or if folded and stored before thoroughly drying.
Build of fabric softener and laundry soap in the fabric of the towels may also be behind the musty odor. Washing towels correctly and ensuring they dry appropriately helps prevent towel odor. If you already have a smelly towel, use one of these straightforward remedies to remove the scent.
How I Get the Smell Out of My Towels with White Vinegar
Forgo your usual laundry detergent and use a cup of distilled white vinegar to wash a medium load of towels, whether you need to get cooking oil smell out of towels and laundry or they have other odors and stains. White vinegar cleans, deodorizes, and destroys mold and bacteria particles in the washer drum and on towels. Put the white vinegar directly in the drum with the towels and wash on a high heat setting.
The mild acetic acid in the white vinegar breaks down odor-causing molecules to leave your towels bright, fresh, and clean. Use caution with darker-colored towels, as white vinegar may fade the color.
If you've washed and rewashed your towels and they still smell, the problem may be with the washer or dryer. Sometimes the washing machine or your dryer is making clothes and laundry smell musty. Clean the interiors with a vinegar solution and enjoy fresh-smelling laundry again.
Getting Smells Out of My Stinky Towels
Baking soda is used to clean and remove odors from fabrics. It balances the pH in your washer drum, neutralizes foul odors, and leaves your towels feeling soft and smelling clean. Head to the pantry and grab this handy white powder to take care of the sour smell on your towels in the washing machine.
Place half a cup of baking soda directly into the washer drum with your towels, avoid using laundry detergent, and run a hot wash cycle. It takes mildew out of towels and clothes with ease. Line dry or tumble your towels with dryer balls. If the musty smell lingers, rewash the towels with more baking soda until the aroma is undetectable.
Removing Smells from My Towels Quickly with Chlorine Bleach
Chlorine bleach destroys mold spores and kills bacterial cells to ensure your towels don't just smell good but they're clean and hygienic. Though you may have chlorine cleaning bleach, it's important to use color-safe bleach on textiles like towels to prevent streaking or fading, especially for non-white towels.
Gather a load of like-colored towels to wash together. Add laundry detergent as standard, include 3/4 cup of color-safe chlorine bleach in the bleach dispenser, and launder on a high heat setting.
Dry your towels using proper methods, taking care to minimize the time they spend damp to ensure they smell appealing and are ready to be stored for use.
Using a Dryer Sheet for Getting Odors Out of My Towels
Dryer sheets are a convenient tool to ensure your laundry always smells great – this goes for towels, too. Most home stores sell dryer sheets at an affordable price. Add a few sheets to the tumble dryer with your towels.
The heat in the dryer causes these disposable sheets to release fabric softener and fragrance to make your towels soft and smell pleasant. Since excess fabric softener may contribute to towel odor, it's best to use another cleaning method to strip excess softener, such as baking soda or white vinegar, once a month, particularly if you use dryer sheets.
Fixing My Stinky Towels Fast with Borax
If other methods are failing, or you're dealing with heavy odor, trust the power of Borax to clear the stench from your towels.
Add the Borax to your detergent drawer, pour the distilled white vinegar into the fabric softener compartment and wash your towels on a hot wash to remove unwanted odor and as a way to eliminate mothball odor. Dry your towels on the clothesline or the tumble dryer with wool dryer balls to ensure they dry evenly.
I Wash and Dry My Towels on the Highest Temperature
Bacteria and mold particles create musty mildew smells in your towels. Using the highest temperature setting to wash towels destroys these odor-causing organisms as they are denatured by heat.
When your towels go through a wash cycle, the hot water saturates deep into the fabric to eliminate bacteria and mold and oust them and their odor from the material. Combine a hot wash with another cleaning technique like white vinegar or a commercial deodorizer for the freshest towels.
Dryer Balls Help Me Reduce Mildew Smell on My Towels
Though it might seem simple, a dryer ball is a tiny investment that can significantly impact towel smell and your electricity bill. Dryer balls are a one-time purchase found at most home stores.
These small balls are commonly made of wool or durable plastic; add them to the tumble dryer drum with your clothes and towels. As your towels turn, the balls move between them, working out creases and clumps to ensure they dry evenly.
Avoiding wet patches reduces the likelihood of mold and bacteria forming and the dry time required so your towels smell better.
My Laundry Tips to Avoid Musty Towel Smell
When your kitchen towel or bath towel has a sour smell, dampness is usually the root cause. A damp towel is an inviting environment for odor-causing bacteria and mold.
In addition to these tricks to cut down on mold by reducing the time your towels spend damp, wash them with distilled white vinegar once a month to stop odor before it starts, whether you do your laundry without a washing machine or have a top-of-the-line washer. Follow these simple tips to reduce the time your towels are exposed to moisture or humidity to keep them fresher longer.
My Cleaning Tips for Smelly Towels Using Commercial Products
Try a commercial cleaner and deodorizer if you don't feel comfortable with DIY tricks to get the sour, moldy, or musty smell out of your towels. Products like Enviroklenz Laundry Enhancer are designed to work in your washing machine to remove smell-causing particles, so your towels are clean and smell appealing.
Take care to read the directions and choose a cleaner appropriate for the type of fabric and washing machine you're working with.
Everyone needs to know how to remove a bad smell from towels. Handing a guest a smelly towel is embarrassing, and drying your body or dishes with a stinky towel is unpleasant and unhygienic. Even if you launder your towels regularly, the odor may still become a problem.
Towels are exposed to lots of moisture in the kitchen and bathroom. Use a simple home remedy to remove the sour or musty smell from your towels and keep them smelling their best by minimizing their exposure to dampness.
If you loved this article on how to get the smell out of towels, please share these brilliant tricks for getting smells out of stinky towels with your friends and family on Pinterest and Facebook.