Growing avocados from seed is a fun and satisfying DIY project. Learn how to put your food scraps to good use by turning an avocado pit into a beautiful houseplant. In this article, discover several different techniques for how to grow avocados from seed.
Planting avocados from seed is a truly unique experience. You get to watch the entire growth process up close, from the roots emerging from the seed to the avocado seedling growing into a tree.
Whether you are a seasoned houseplant enthusiast or a budding gardener, growing your own avocado tree is a fun experiment and a great way to get a free houseplant from the grocery store.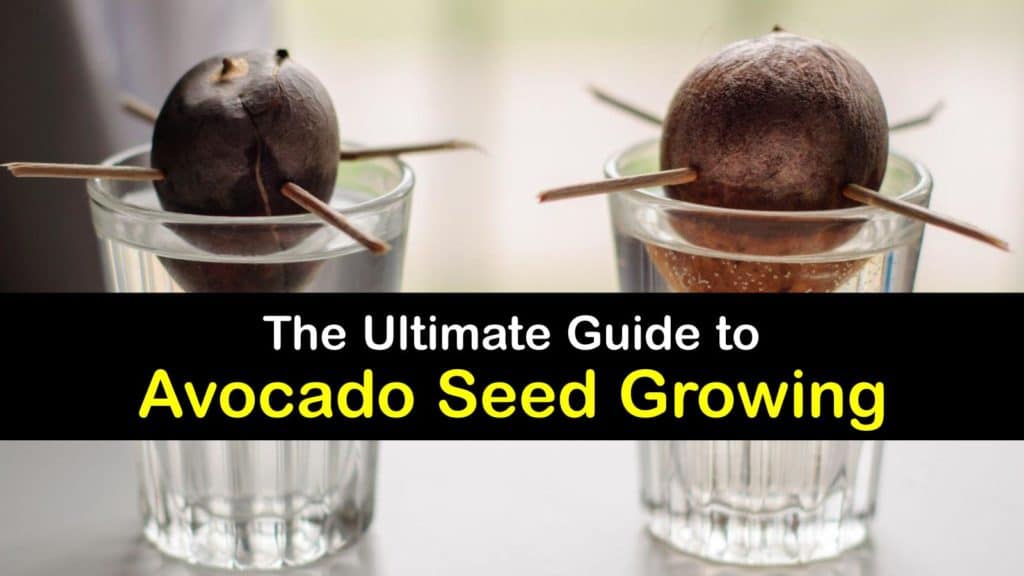 Best Tricks for Growing Avocados From Seed
There are several different tactics when it comes to growing avocados from pits. Read on to find out everything you need to know about how to plant avocado seeds and keep them flourishing for years to come.
If you've ever wondered how to plant avocado seeds, know that it's not as complicated as it may seem. If you'd like to try planting avocado seeds, choose a thoroughly ripe avocado at the grocery store because they tend to have a better germination rate. Of course, it helps to know when an avocado is ripe so you pick the right one.
Avocados originated in south-central Mexico and were first grown in Florida in 1833. California now produces the most US-grown avocados.
The terms "Hass avocado" and "California avocado" refer to the large, dark green variety of avacado first introduced by California grower Rudolph Hass in 1935.
Unless you live in a semi-tropical climate, avocados must be indoor plants, at least in the winter. The ideal temperature for growing avocado trees is 60-85℉.
Once they become well-established, avocados withstand temperatures as low as 28℉, but that takes several years. Even a light frost will kill an avocado seedling.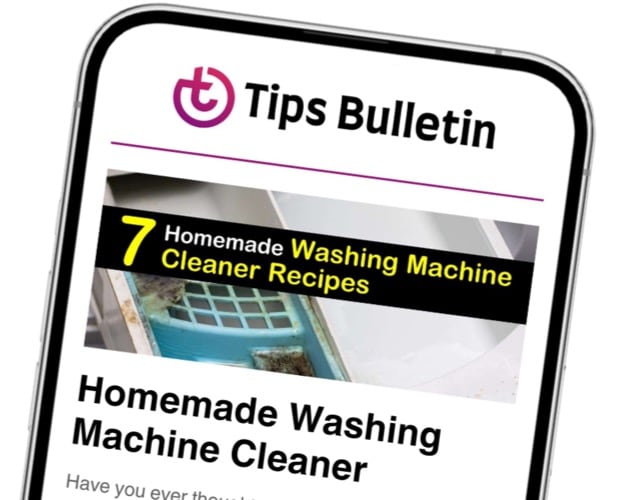 Finally, an email that Transforms Your Home.
Get the latest home and garden tips from our experts, delivered straight to your inbox.
There are several ways to germinate an avocado pit, depending on your climate and the materials you have available.
However, no matter which technique you choose, the first step is to thoroughly clean and dry the pit. Make sure not to damage it during the removal process.
How to Grow Avocados From Seed in Water
The most common method to grow an avocado seed in water is by suspending the seed over a glass of water with toothpicks.
First, determine which end is the bottom of the seed. In general, avocado seeds tend to be teardrop-shaped, with the broad end at the bottom. The bottom of the seed also has a round, scaly marking that's helpful for identification.
Fill a glass or jar with distilled water. Press three toothpicks into the sides of the avocado seed to suspend it, so the bottom half is submerged. Alternatively, cut off the top third from a plastic bottle and use the top part to suspend the seed in the water.
Find a warm, bright location that's out of direct sunlight. Change the water every few days. The avocado pit should split and begin sprouting roots after two to six weeks.
When the roots are at least three inches long, it's ready to be transplanted. Fill your container halfway with a well-draining, nutrient-rich potting mix.
Gently place the sprouted avocado pit into the pot, taking care not to damage the fragile roots. Fill in around the seed, leaving the top inch exposed.
If you haven't seen any changes in eight weeks, start over with a new one. Not all avocados purchased at the grocery store have viable seeds.
Germinating an Avocado Seed in Your Kitchen Cupboard
Another approach for sprouting avocado seeds is to place them in an open plastic bag with a moistened paper towel or dishcloth. This method works well in humid climates where the avocado seed may rot when suspended in water.
Store it in a warm, dark location like your kitchen cupboard or pantry. Keep the paper towel or dish rag consistently moist, and ensure the avocado pit gets adequate airflow to prevent rot and mildew.
How to Plant Avocado Seeds in Potting Soil
The simplest technique for how to plant avocado seeds is to germinate them directly in the pot. Although this process takes the longest, it's also the most low-maintenance.
Gently press the bottom half of the seed into the soil, leaving the top inch uncovered. Germination usually takes between two and eight weeks.
Avocado plants grow best in slightly acidic soil, with a pH between 6 and 6.5. For best results, use a rich humus soil that's well-draining and fortified with organic fertilizer.
It's crucial to keep the potting soil moist at all times. However, it's equally important to avoid overwatering. The soil should have the consistency of a wrung-out sponge but never get soggy. For best results, use room temperature distilled water.
Caring for Your Avocado Plant as It Grows
Avocado trees thrive in warm, humid climates. While mature avocado trees require full sun, young seedlings under three years old are more sensitive to the elements and grow best in bright, indirect light.
A sunny windowsill is usually adequate to grow an avocado tree in a pot. Be sure to rotate the container weekly to promote even growth and prevent the tree from leaning toward the light.
It's helpful to stake your avocado tree to keep the main stem stabilized. To encourage branching, prune the new leaves at the top after the stem reaches six or seven inches tall.
If you notice the stem becoming elongated or "leggy," that means the plant needs more light. Consider using a grow light if you don't have a sunny windowsill available.
Avocado trees aren't particularly heavy feeders and don't require frequent fertilization. Apply an organic, all-purpose fertilizer or make homemade fertilizer for avocados once every three or four months.
Use a pot that's large enough for the root system to develop. When first transplanting the seedling, use a six to eight-inch diameter pot with drain holes at the bottom.
Once the roots reach the container's edges, it's time for transplanting. The new pot should have no more than an inch or two of extra space. If there's too much excess soil that the roots don't touch, the risk of fungal disease and rot increases.
Will My Avocado Tree Ever Bear Fruit?
Before you start looking up new guacamole recipes, note that most indoor-grown avocado trees never produce fruit. Most avocado trees grown for fruit come from grafted rootstock for faster growth and more consistent genetics.
Unlike when growing apricots in pots, avocado trees grown from seed may take ten or more years before flowering, and some never do.
Grafted trees, on the other hand, typically produce avocado fruit within two or three years. In addition, two different types of avocado trees are usually necessary for pollination and fruit production.
Troubleshooting Common Problems
If you notice your avocado pit growing mold while germinating, you may be able to salvage it.
Remove it from the water or plastic bag and carefully peel the dark brown seed coating off to check if the mold has affected the actual seed. If not, discard the seed coating, disinfect the glass, jar, or plastic bag, and replace the water or damp towel.
Avocado trees are sensitive to changes in temperature and humidity levels. When these changes occur, it's not uncommon for a few leaves to turn brown and drop off the plant. This isn't usually a significant cause for concern unless more than half of the leaves fall off at once.
Yellow leaves may be an indication of overwatering or not receiving enough light or nutrients. Crispy, brown edges on the leaves are often a sign of too much fertilizer or the soil drying out.
Growing avocados from seed is a fun and exciting home experiment that allows you to watch a seed sprouting and turning into a baby plant.
Although avocado trees grown in pots may never bear fruit, they still make lovely houseplants. All that's required is a glass of water, a few toothpicks, and a bit of patience. If you are fortunate enough to get an avocado harvest, learn the best way to freeze avocado so you can have it for smoothies later.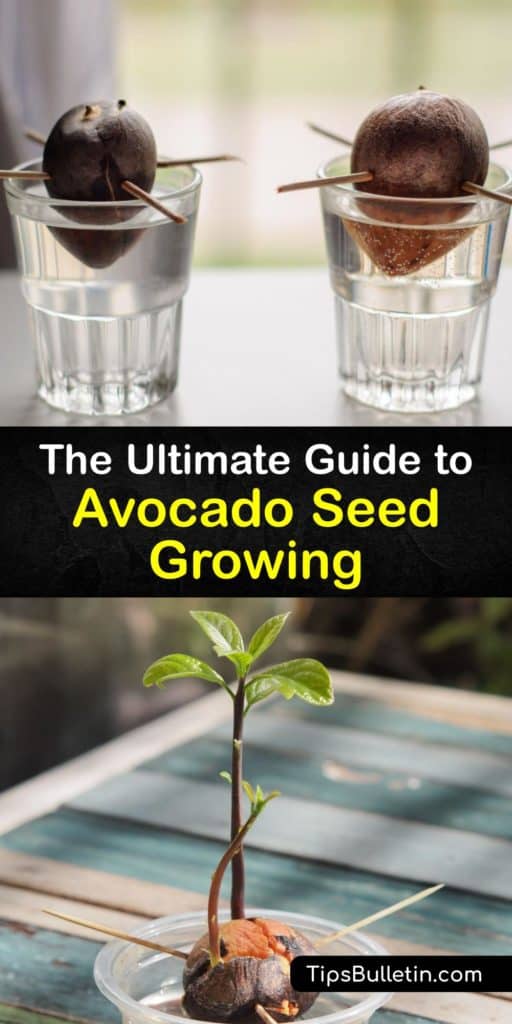 If you enjoyed learning about planting avocado seeds, please share this article about how to grow avocados from seed with your fellow gardening enthusiasts on Facebook and Pinterest.