Piper nigrum, or more famously known as the peppercorn plant, is an excellent addition to any garden. Peppercorns produce a spice that is incorporated into almost every dish imaginable. Learning how to grow black pepper in your garden is much more straightforward than most people imagine.
When you follow the DIY tips and tricks that we share in this article, you can grow black pepper plants with ease. If you want to know how to produce a harvest from a peppercorn plant, continue reading to find out how easy growing black pepper is.
Growing peppercorns produces four different cultivations. A peppercorn plant has black pepper, white pepper, green pepper, and red pepper. The variety in colors is a result of different stages of growth.
Black peppercorns are the dried immature fruit, while white peppercorn is located at the mature fruit's inner portion. To discover how to grow black peppers from seed, follow the proper gardening care.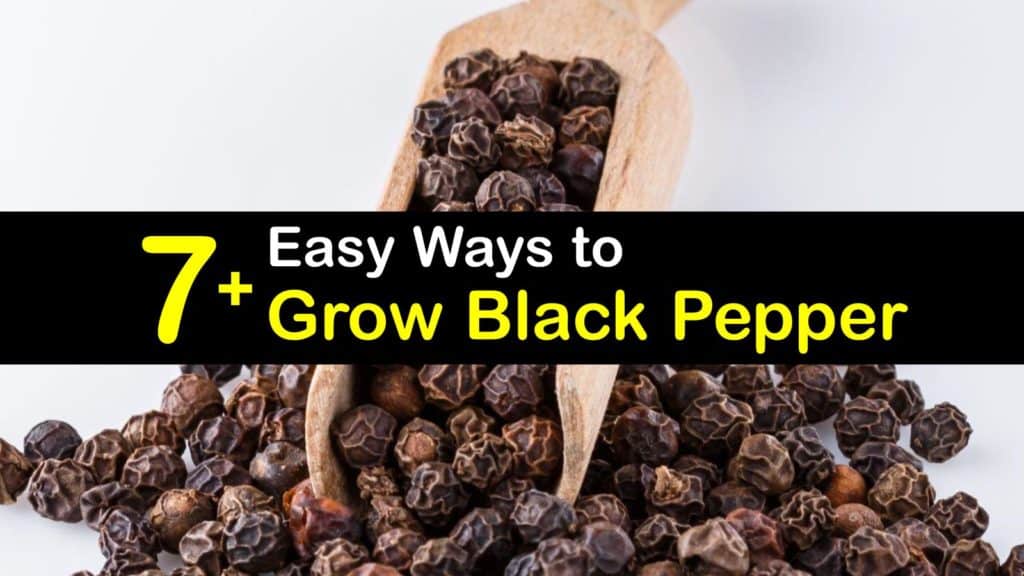 A Black Pepper Plant's Natural Environment
The black pepper plant originates in the tropical environment of India and Indonesia. As one of humanity's earliest spices, the black pepper plant has been around for a long time.
Although it may seem impossible to imitate tropical plants' environment, there are multiple gardening hacks for growing peppercorns.
Whether you plan on harvesting red peppercorns or green peppercorns, it is vital to practice the most effective techniques to produce the best harvest.
Prepare in advance and learn how to preserve pepper so that you have it whenever you need it.
How to Grow Black Pepper with the Correct Seed Spacing
An essential part of the germination process when growing a black pepper plant is to space the seeds out, like when growing cayenne pepper or most other plants. After you purchase a seed packet from your grocery store or gardening store, you must know how far apart to space out the seeds in the soil.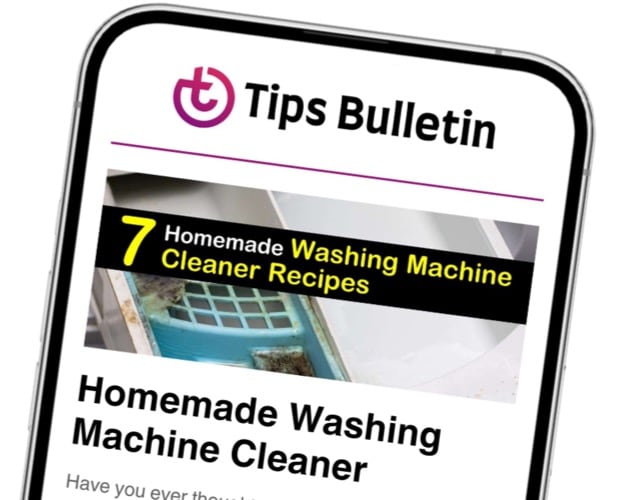 Finally, an email that Transforms Your Home.
Get the latest home and garden tips from our experts, delivered straight to your inbox.
When black pepper seeds have enough room between each plant, fruiting is faster, and the roots can nourish the plant. Bury black pepper seeds about one inch into the soil and space each seed about 18 to 24 inches apart.
If you would like to know how to grow black pepper in pots, we suggest planting one black pepper plant per pot. Like your other houseplants, the black pepper plant should not be overcrowded and forced to compete for nourishment from different seeds.
Ample Light Makes Growing Black Pepper Simple
In its native environment, black pepper vines attach to trees and grow upward in warm temperatures and partial shade. When you grow black peppers from seed, it is vital that the plant does not receive too much full sun in a day.
A black pepper plant that receives too much direct sunlight dries out and does not produce a bountiful harvest. When growing black pepper indoors, we recommend placing the pot near a window that receives moderate light throughout the day.
As you transplant your black pepper outdoors, grow the spice in an area that receives direct sunlight.
If the temperatures are relatively warm or on a sunny day, set up a cover for your black pepper vines. A cover helps provide shade for the plant, preventing the black pepper from drying out and suffering.
The Ideal Temperature for Black Pepper Plants
One of the great things about growing black pepper is that the plant thrives indoors and outdoors. Starting your plant indoors is excellent because it helps the plant avoid the dangers of cold weather.
As you grow your own black pepper plant, it becomes easier to maintain a healthy plant when the ideal temperature is available.
If the outdoor temperatures are too cold for your black pepper, we suggest purchasing grow lights, so your plant receives the right nourishment.
Sunlight assists the plant in performing a process called photosynthesis. During photosynthesis, the black pepper plant converts light and water into organic matter rich in compounds required to sprout.
Black pepper vines thrive in temperatures above 60℉. Any weather with direct sunlight that is above 70℉ becomes too hot for the plant. Understanding how to grow black pepper varieties like Malabar peppercorns is easy when you know how much sunlight the plant asks for.
How to Fertilize Your Black Peppercorns
To better imitate the natural habitat of a pepper tree, you must include fertilizer. The warmer the outdoor temperatures are, the more fertilizer the black pepper plant needs.
During the winter, black pepper only requires a little fertilizer as the growth slows. It is crucial to not over-fertilize the plant, as there is such a thing as an overload of nutrients.
Black pepper demands a balanced fertilizer with high levels of phosphorus and lower levels of nitrogen and potassium. When using a liquid fertilizer, work it into the soil every two weeks as you water.
If you are using a granular organic fertilizer, sprinkle a light amount on top of the ground once a month for the best results. As you grow black peppers from seed, fertilizer promotes healthy growth patterns.
Identifying a Flowering Black Pepper Plant
As your black pepper plants germinate, flowering occurs at the leaf nodes of new growth. The flowering vine contains small white flowers that convert to spikes and eventually to a little green pepper.
The green peppercorns form in short chains and are the earliest development before they turn to black peppercorns. When your black pepper climbing vine develops flowers, you know it is almost time to harvest.
Black pepper plants produce fruit and flowers all year long, although the growth slows during the colder months of winter. Another advantage of growing black pepper is that it can produce drupes in a pot as small as eight inches in diameter.
Preventing Root Disease with the Right Soil
For successful propagation of your black pepper plants, use the most effective soil type. When the ground is too cool or too wet, black pepper plants develop root disease, killing the plant and negatively affecting the fruiting.
The best way to avoid root rot destruction is to water your black pepper when necessary and plant it in the correct soil. A black pepper trellis grows best with soil that is rich and loamy.
The rich and loamy potting mix is loosely-packed, allowing for outstanding drainage. The draining soil pH levels also help nutrients cling to the soil instead of being washed away during watering.
Locating a Mealybug Infestation
The most common pest found on Cardamom or Piperine pepper plants is the mealybug. Before you grow black peppers from seed, understand what attracts pests to a black pepper plant.
Black pepper plants contain juices high in sugar. Mealybugs prefer black pepper plants because of the sugary taste found in the climbing vine.
It is quite straightforward to identify whether or not your black pepper plant is infested with mealybugs. These creatures weaken the plant by sucking out the juices found in the leaves and stems.
As a result, your black pepper plant suffers from discolored and curled leaves, wilted stems, and low fruit production at harvest time.
Get a mealybug infestation under control as soon as you notice it, as female mealybugs lay up to 500 eggs at once. Growing black pepper is significantly more challenging if you have mealybugs robbing your plant of necessary nutrients.
Brisk and Easy Ways to Get Rid of Mealybugs
Before you use a grinder to make fresh ground black pepper, you have to eliminate the mealybugs invading your black pepper plant. The ingredients in rubbing alcohol and Dawn liquid dish soap make the best natural mealybug repellent.
The rubbing alcohol draws mealybugs out of hiding while simultaneously melting the protective wax that covers the insect. Dish soap breaks down the mealybug's protective skin, effectively killing the pest.
Combine the mealybug repellent ingredients in a spray bottle and swish the solvent gently. Spray the repellent on and around your black pepper plants up to twice a week until you are entirely free of mealybugs.
It is essential to use the mealybug repellent on the areas that contain and are free of mealybugs to prevent them from traveling to other parts of your plant.
One aspect that makes grown black pepper painless is avoiding and getting rid of unwanted pests, like destructive mealybugs.
A black pepper plant is an attractive addition to your garden. One of the advantages of learning how to grow black peppers from seed is that starting the plant indoors is feasible.
Although the black pepper plant is native to tropical regions, it does not restrict you from growing your own, even if you do not live in a hot climate. Grow lights, fertilizer, and rich loamy soil are just some of the tools that assist the growth of black pepper plants.
If you found out how to grow black pepper, share this article with tricks for growing black pepper with your family and friends on your Facebook or Pinterest account.