Living somewhere with cool weather limits many fruits and veggies that you can grow. Gardeners need something that isn't going to wilt and die after a light fall frost. Learning how to grow broccoli is ideal because it is one of the easiest cold-weather crops to grow at home.
If you do it right, you can even harvest the broccoli heads more than once during a growing season. Growing broccoli is also a good idea if you're interested in taking better care of your family's health.
Kids are notorious for thinking broccoli is disgusting, but there are ways to cook it to improve taste and disguise it. Its nutritious florets are a fantastic source of potassium fiber, calcium, iron, and phosphorus. It also has vitamins A, C, E, and B6.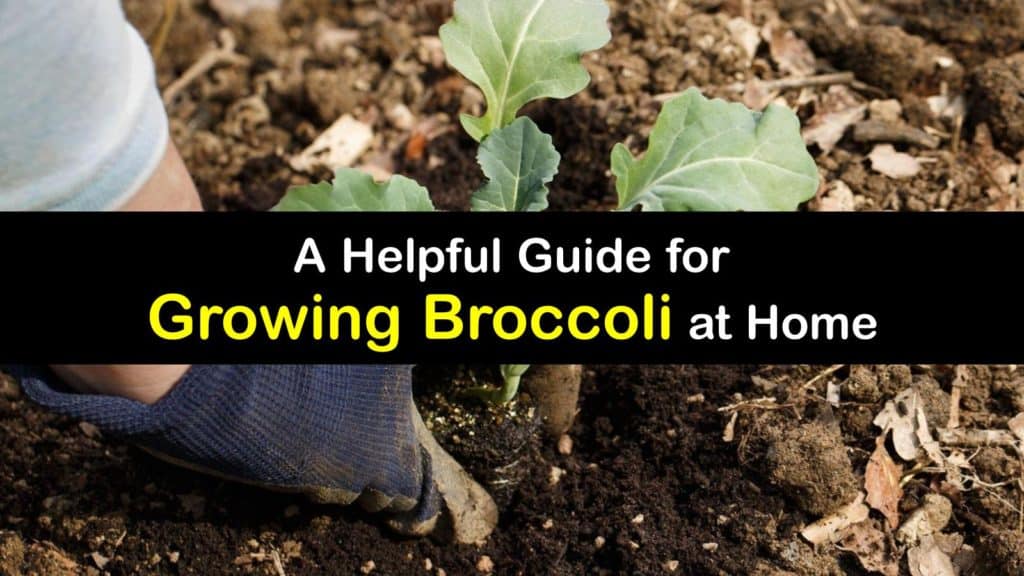 Broccoli Varieties
How long do broccoli take to grow for you to get your hands on some homegrown broccoli? Read through this guide to learn everything from growing broccoli seeds to harvesting them at the perfect time.
It is beneficial to understand where your food comes from. Broccoli, also called Brassica oleracea, is from the cabbage family. Cabbage family members are also called cole crops.
Broccoli has close relations to plants like radishes, Brussels sprouts, collards, kohlrabi, and Romanesco. Of all the varieties of broccoli, there are three that are the most popular among home growers.
Calabrese broccoli is the most common variety grown in North America. It is likely the same type of broccoli plants that you buy from your local grocery store. It is known for its large central head and thick stalks.
Sprouting broccoli is another type you may have heard of. This broccoli has thinner stems and stalks than Calabrese broccoli. Thankfully, these types of broccoli are equally tasty.
The last type of cauliflower you might know is Purple cauliflower, but the name of this type of broccoli is confusing. Purple cauliflower may or may not be purple. The flowers are the one part that always has a light purple shade.
Despite these three different varieties, there are some broccoli cultivars to choose from. The difference between a variety and a cultivar is the ability to set a true seed. Varieties are usually from heirloom seed.
When the broccoli plant is left alone, the seeds are harvested, dried, and planted to grow more broccoli. Cultivars produce seeds yet they can not produce more broccoli plants.
They make growing the veggies easier. Decide which broccoli seeds are best for you and what you want out of your fall crop.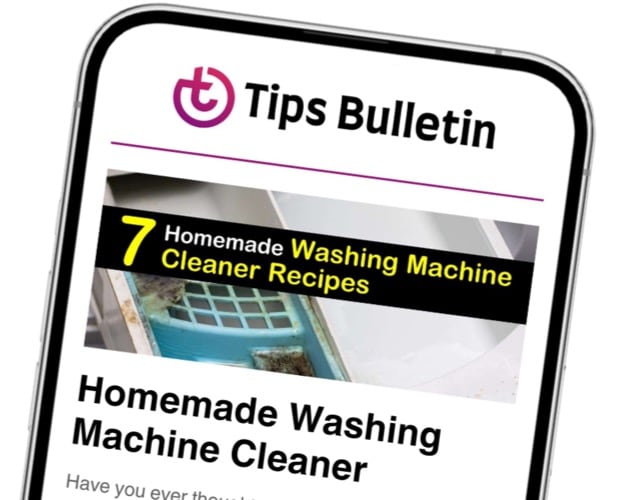 Finally, an email that Transforms Your Home.
Get the latest home and garden tips from our experts, delivered straight to your inbox.
Deciding between the types to grow is the first step in learning how to grow broccoli. We recommend taking the easier route and buying plants that are ready for transplanting.
How to Grow Broccoli
Growing broccoli is an exciting project, and whether you decide to grow from the seed or transplants, you'll probably be successful either way.
How to Grow Broccoli from Seeds
Most broccoli seeds are still viable even three years after storing. Grow broccoli from seed by placing the seeds directly into the ground with spacing between each one at least six inches apart.
Thin them 12 to 18 inches apart once the sprouts reach four to six inches tall. Do this two weeks before the last frost. They are happy in a soil pH between 6.5 and 7.5.
If you prefer to start seeds indoors, planting broccoli in pots is just as easy. Sow them a quarter-inch deep in seed starting trays four to six weeks before the last frost date in early spring.
Broccoli germinates ten to 14 days after being planted. Keep the soil temperatures between 68°F and 85°. Keep a grow light on the seeds for 14 to 16 hours every day while they are sprouting.
Growing Broccoli in Containers
We don't all have access to a large plot of land. This lack of space is when container gardening comes into play. You can grow broccoli in containers just as easily as in the garden. One broccoli plant easily survives in a 5-gallon planter or container. If growing more than one, increase it by another 5 gallons.
Planting Broccoli Outside
If using transplants, when to plant broccoli outside in your garden is as soon as the soil is workable. Broccoli plants do best when they are in a location with full sun. They additionally like having rich soil that drains properly.
Improve your soil before transplanting by adding organic matter or compost to the plot of land. Conduct a garden soil test to ensure the pH levels are where they need to be.
Lime is an excellent way to boost soil pH if it drops below 6.0. If you live in USDA growing zones eight or higher, hold off on planting your broccoli until late summer for a fall crop.
Although they enjoy full sun, too much ruins the flavor of the broccoli and encourages early bolting. Allowing the flower heads to grow for too long won't result in a tasty harvest.
Use garden netting or floating row covers if the weather starts getting overly hot and dry. You know it has been too long when the flower buds on the main head start to open.
Maintaining Broccoli Crops
Keep the ground moist without becoming soggy as your plant matures, and do not allow the garden soil to dry out completely. Prevent this by applying a hefty layer of mulch on the ground to keep it cool and moist as the summer temperatures rise.
You may side-dress your broccoli during this time. Add some store-bought or homemade fertilizer for broccoli to the soil around the stems without touching them to add vital nutrients to the ground. Now that you know how to plant and care for it, how long do broccoli take to grow?
How Long do Broccoli Take to Grow?
The amount of time it takes for broccoli to fully mature is dependent on the broccoli variety. In general, it takes 50 to 70 days in spring and about 65 to 90 days in the fall to grow a broccoli plant.
How to Harvest Broccoli
Finding the perfect time to harvest broccoli is most challenging for those who have never grown it before. This is especially true for all green vegetables that don't have a color shift to indicate when to pick them.
Broccoli crops are ready for harvest when the heads are fully formed and reach four to seven inches in diameter.
Always check your seed packet or transplant tag for information on when to harvest broccoli. This information gives you helpful tips and the number of days until maturity.
When the outer florets on the head look full and large, this is usually a good indication that they are ready.
If the head starts to turn yellow, it is beginning to flower and already past its peak readiness. However, it is still okay to eat these edible flowers if you harvest them right away.
It is best to harvest your head of broccoli with a longer central stem kept intact. The way to harvest broccoli is to use a very sharp and clean kitchen knife and cut the plant six inches below the mature broccoli head. Avoid damage to the roots and the rest of the plant with a smooth cut.
After the initial harvest, broccoli develops side shoots that continue to produce flowers and allow you to harvest them. Add a nitrogen-rich fertilizer to the ground to help the side shoots develop better.
Pests and Diseases of Broccoli
There is sometimes nothing that stops pests from making their way into garden beds. Of course, some insects are more troublesome than others. One way to combat the problem is to learn what plants to plant together – companion planting – to take advantage of their mutually beneficial properties like repelling bugs.
You definitely don't want them hanging around. Some of the most prevalent issues you face when growing broccoli are cabbage worms, aphids, clubroot, and cabbage loopers.
Cabbage worms and loopers are most straightforward to get rid of when adding Bacillus thuringiensis to the soil. This solution is a naturally occurring bacteria and makes proteins toxic to some insects and their larvae when eaten.
Use this bacteria as an insecticide if you have an infestation. Check the undersides of broccoli plant leaves for aphids. The way to get rid of aphids on broccoli is with a strong stream of water and a light misting of soapy water.
Clubroot is a common disease with brassica plants. The affected plants start to yellow, and their growth is stunted. They tend to wilt in the hot sun and slightly recover at night. Roots become distorted during the early stages by masses called clubs.
The pathogen survives in infected soils for ten years and spreads from one diseased plant to another. Only use clean gardening tools and make sure the ground is well-draining as the best way to plant broccoli.
If you discover they have clubroot, immediately remove the infected plants and do not plant them there again. Crop rotation is your only solution to reducing the chances of clubroot disease.
Preserving Broccoli
Now that you have harvested your first broccoli heads, you have to know how to store and preserve them properly. Raw broccoli requires air circulation and shouldn't sit in a sealed container or plastic bag.
Instead, mist unwashed broccoli heads with water and wrap them in a lightly damp paper towel. Put the heads in the crisper drawer of your fridge. Try to use the broccoli within two or three days. If you have to wait longer, frozen broccoli is your next best option.
Blanching broccoli before freezing is the only way for the florets to hold onto their vibrant green color. Bring a large pot of regular water to a boil and cut the main head into smaller florets.
Soak the broccoli florets in salted water for ten minutes to remove any lingering garden pests from the flower buds. Dunk the florets into the boiling water and leave them for two or three minutes.
Once the color is vibrant green, remove them and dunk them into a bath of ice water to stop them from overcooking. Dry the broccoli florets on paper towels. Place them in freezer bags before storing them in the freezer for up to six months.
Don't throw your broccoli stems away if you don't have to. Utilize the entire plant by turning the stems into pickles.
Peel the outermost part of the broccoli stems and cut them into slices that are a quarter-inch thick. Place the stems in a glass jar. Sprinkle in the salt and cover the jar before shaking it. Refrigerate the broccoli stems overnight.
Drain the water from the refrigerated veggies. Add the garlic, vinegar, and olive oil into the jar and shake. Refrigerate the stems for several hours before serving.
Cooking with Broccoli
There are dozens of different strategies to cook with broccoli. Add it to soup or casseroles, roast it, sauté it, or steam it. If you're like most homeowners, you've got mouths to feed and not a lot of time.
The best way to trick the kids into eating broccoli is to cover it with cheese. If that doesn't work, you can always cut them up super small and hide them somewhere in the dish, but cheese is usually enough.
Cut any large florets to medium-size. Add the plain olive oil to a hot skillet and let it warm before tossing in the broccoli and letting it brown for four minutes.
Sprinkle both types of cheese over the florets and add a quarter cup of water to the bottom. Cover the hot pan with a lid and cook for another minute to let the cheese melt. Once the water cooks away, serve the broccoli.
Broccoli is a great place to start if you're unsure of what types of veggies grow in cooler climates. These plants aren't particularly fussy. The most challenging aspect of the process is knowing when to harvest the head.
Growing broccoli at home offers loads of nutritional benefits. It may even convince your kids to try it every once in a while if they see where it comes from and get involved in growing it.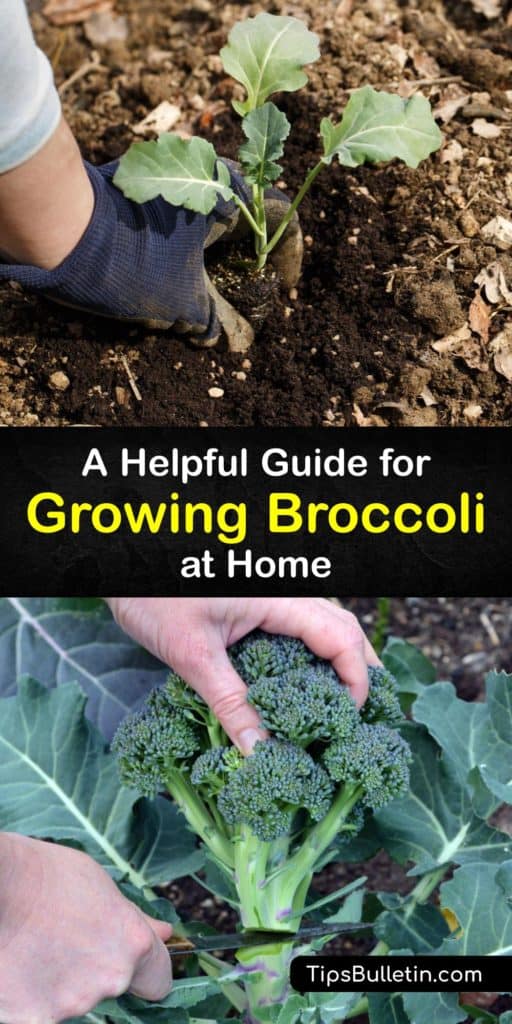 If learning how to grow broccoli has helped incorporate better foods into your meals, share this guide for growing broccoli on Facebook and Pinterest.