Brussels sprouts have recently gained popularity as tasty and incredibly healthful garden veggies. Homegrown Brussels sprouts are much more flavorful and nutritious than the store-bought alternative. Read on to learn how to grow Brussel sprouts from seed and enjoy a generous harvest of savory sprouts in the spring and fall.
Growing Brussels sprouts from seed isn't as complicated as it may seem at first. These cole crops grow best in cool weather, making them ideal spring and fall vegetables. However, they have a relatively long growing season compared to some other Brassicas like cabbage and kale.
To beat the heat, some gardeners prefer planting Brussels sprout seeds indoors in late winter or early spring so the sprouts are ready to pick before the weather warms.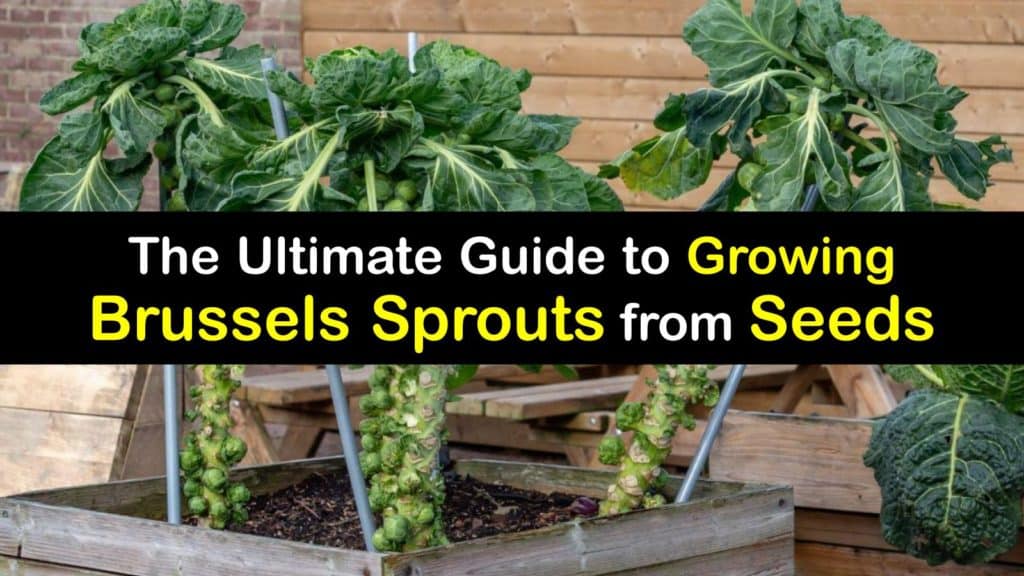 Tricks I Use for Growing Brussels Sprouts From Seed
The best method for how to plant Brussel sprout seeds depends on your growing climate. Discover the best gardening advice for planting Brussels sprouts from seed and keeping them flourishing until harvest time.
As long as you can provide the proper environmental conditions, Brussels sprout plants don't require much care once established. They grow best in full sun with at least six hours of direct sunlight but also tolerate partial shade.
The ideal temperature for growing Brussels sprouts is between 45-80℉. Hot weather may trigger bolting, where the plant flowers prematurely as a stress response.
Plant Brussel sprouts in late winter or early spring for an early summer crop. Directly sow the seeds six to ten weeks before the first frost date for a fall harvest. In mild climates, grow Brussels sprouts into early winter.
The name Brussels sprouts comes from Brussels, Belgium, where they've been a prominent agricultural crop since the 13th century. Brassica oleracea var. gemmifera is the botanical name.
They are members of the cabbage family along with broccoli, cabbage, collards, kale, kohlrabi, and turnips. Growing radishes from seeds is just as easy as planting Brussels sprouts seeds, too. The sprouts form on tall stalks that resemble palm trees when they mature.
Although typically grown as annuals, Brussels sprouts are actually biennials. They have a two-year life cycle where they develop leaves and roots the first year, then produce flowers and seeds the second year.
One of the best parts of having a home veggie garden is the ability to try unusual varieties that aren't available at the grocery store or farmer's market.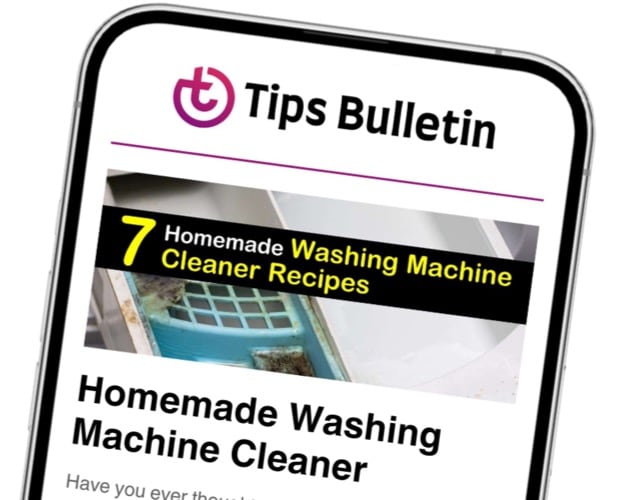 Finally, an email that Transforms Your Home.
Get the latest home and garden tips from our experts, delivered straight to your inbox.
Select cultivars that are well-suited to your climate and garden space. Here are a few of our favorite types of Brussels sprouts.
How I Plant Brussel Sprout Seeds
The best way of planting Brussels sprout seeds varies based on your USDA zone. When to plant Brussel sprouts in zone 6 is a little different than if you are in zone 9. If you have mild spring weather, direct sow seeds two to three weeks before the last spring frost, or when the soil temperature is consistently above 40℉.
Consider starting seeds indoors about four weeks before your average last frost date if you have a short spring growing season. You can grow Brussel sprouts indoors just as easily as outside. Plant seeds directly in the garden bed in late summer for a fall or early winter harvest so the sprouts mature in cooler weather.
Fill a seedling tray, peat pots, or egg carton with well-draining, nutrient-rich potting soil. Sow seeds a quarter-inch deep, then loosely cover them. Pre-moisten the soil to avoid disturbing the tiny seeds after planting.
Maintain consistent soil moisture while the seeds germinate. The ideal temperature for germination is 65-75℉. On average, Brussel sprout seedlings emerge in seven to ten days.
Once the seedlings sprout, place the tray on a south-facing windowsill where they get six or more hours of bright light each day. If you don't have a sunny window available, use grow lights to prevent the seedlings from becoming elongated or "leggy."
When I Plant Brussel Sprout Seedlings
Brussels sprout plants are remarkably cold-hardy and can withstand temperatures as low as 10℉ once mature. However, young seedlings are more sensitive and should be transplanted once the danger of frost has passed in the spring.
A week or two before planting Brussel sprout seeds, cover your garden bed with several inches of organic compost, dark-colored mulch, or a sheet of black plastic to raise the soil temperature.
Transplant your Brussels sprout seedlings when they are four to six inches tall and have three or four sets of true leaves. Protect the tender seedlings from insect damage and frost for the first several weeks with floating row covers or a cold frame.
Spacing between Brussels sprout plants should be 18-24 inches, depending on which variety you grow. Reference the plant label or seed packet for variety-specific recommendations.
Optimal Growing Conditions for My Brussels Sprout Plants
Brussels sprout plants thrive in fertile soil that's well-draining and rich in organic matter. It's beneficial to add several inches of organic compost or well-rotted manure to your garden soil several weeks before planting.
Brussels sprouts prefer a neutral to slightly acidic soil pH level, between 6.5 and 7.0. Coffee grounds, pine sawdust, and wood ash are useful soil amendments that gently lower the pH level and provide essential nutrients like calcium, magnesium, manganese, nitrogen, phosphorus, and potassium.
Although they tolerate partial shade, Brussels sprouts grow best in full sun with six or more hours of direct sunlight daily. The plants also need consistent levels of soil moisture.
Give your Brussels sprout plants approximately one to two inches of water per week and a bit extra during periods of hot or dry weather.
Brussels sprouts have shallow roots and may perform poorly when competing with weeds for nutrients, space, and water. Use organic material like bark mulch, grass clippings, leaves, or pine needles to insulate the soil, minimize weed growth, and retain moisture.
Varieties of Brussels sprouts that grow tall may become top-heavy and tip over once the sprouts begin to mature. In that case, stake the plant and loosely tie the main stem to the support.
Choosing the Right Fertilizer for My Plants
Like most other veggies, Brussels sprout plants are heavy feeders and benefit from regular fertilizer application as they develop.
Plant fertilizer contains three significant macronutrients: nitrogen (N), phosphorus (P), and potassium (K). Nitrogen helps leaf growth, phosphorus develops robust roots, and potassium advances fruiting and flowering.
When transplanting the seedlings, add one tablespoon of organic, all-purpose fertilizer to the bottom of the planting hole. You can also make homemade fertilizer for Brussels sprouts. Fertilize the growing plants every four to six weeks according to the instructions on the product label.
How I Grow Brussels Sprouts from Seed in a Container
It's okay if you don't have space for a garden or raised beds at home. Growing Brussels sprouts from seed is easy in a container garden. The approach for how to plant Brussel sprout seeds is the same as described above.
Find a pot at least 12 inches deep, and plan on 12-24 inches of width per plant. Avoid overcrowding Brussels sprout plants, as that leads to stunted growth and a poor harvest.
Be sure to use a container with several drainage holes at the bottom to reduce the risk of root rot and fungal diseases. The risk of pest and disease problems is significantly lower for a container garden. However, check your plants for signs of distress regularly.
Harvesting and Storing My Brussels Sprouts
Brussels sprouts mature from the bottom up on a central stalk. Pick the sprouts when the heads feel firm and dense and the leaves are still tightly closed.
For the best flavor and texture, harvest your Brussels sprouts before they grow larger than an inch or two in diameter. If they stay on the plant for too long, the buds may split and turn bitter.
Removing the sprouts is easier if you cut away the leaf underneath first. Some growers prefer picking Brussels sprouts by hand by gently twisting the bud. Others use a clean, sharp knife or pair of pruners to cut the sprouts without risking damage to the main stem.
If the weather allows, a smaller second crop of Brussels sprouts may develop after your first harvest. To encourage faster growth, remove all of the lower leaves from the stalk. These sprouts will likely be smaller and less dense than the first ones.
For your fall harvest, wait until after the first fall frost before harvesting Brussels sprouts. Exposure to a light frost reportedly gives Brussels sprouts a sweeter flavor and a more tender texture.
The leaves are also edible and tremendously nutritious. Prepare them in the same manner as other leafy greens like cabbage, chard, and kale.
It's best not to wash Brussels sprouts before storing them. Keep them in a perforated plastic bag in the crisper drawer of your refrigerator for up to five days.
Can you freeze Brussel sprouts? Freezing is an outstanding way to extend the shelf life of fresh Brussels sprouts. Use frozen sprouts within a year.
You can also learn the way to can Brussels sprouts to make pickles. It's a fun twist on a cucumber favorite.
Troubleshooting Common Pest and Disease Problems
Although Brussels sprouts are generally low-maintenance, there are still a few common pests and plant diseases to watch out for. The most effective defense against insects and plant diseases is to keep Brussels sprout plants healthy by providing sufficient amounts of light, nutrients, and water.
Some of the most frequent insects that feed on Brussels sprouts include aphids, cabbage loopers, cabbage root maggot, cabbage worms, and cutworms. Cover the tender seedlings with row covers to block insects from laying eggs on them.
Deter cutworms by placing a cardboard or aluminum foil collar an inch deep in the soil around the base of the plants. If you notice a pest infestation, spray all parts of the plant with an organic insecticide like neem oil or insecticidal soap.
Plant diseases like powdery mildew and rust persist in damp conditions and frequently spread through water droplets. Run a soaker hose or drip irrigation to keep the leaves dry when watering and provide adequate airflow between plants. Treat affected plants with organic copper or sulfur fungicide.
Clubroot is a soil-borne fungal disease devastating to Brassica plants that is often introduced to the garden via contaminated transplants.
It causes the roots to grow stunted and misshapen. Unfortunately, there's no known effective treatment. Maintaining an acidic soil pH of 6.5 to 6.8 helps eliminate clubroot spores.
If you've ever wondered how to grow Brussels sprouts from seed, know that it's astonishingly straightforward. These cool-weather crops are ideal for a spring and fall harvest and grow best in fertile soil with plenty of sunshine and water.
In the spring, harvest your Brussels sprouts before the weather gets warmer than 80℉. However, wait until after the first fall frost before picking your tender, sweet sprouts.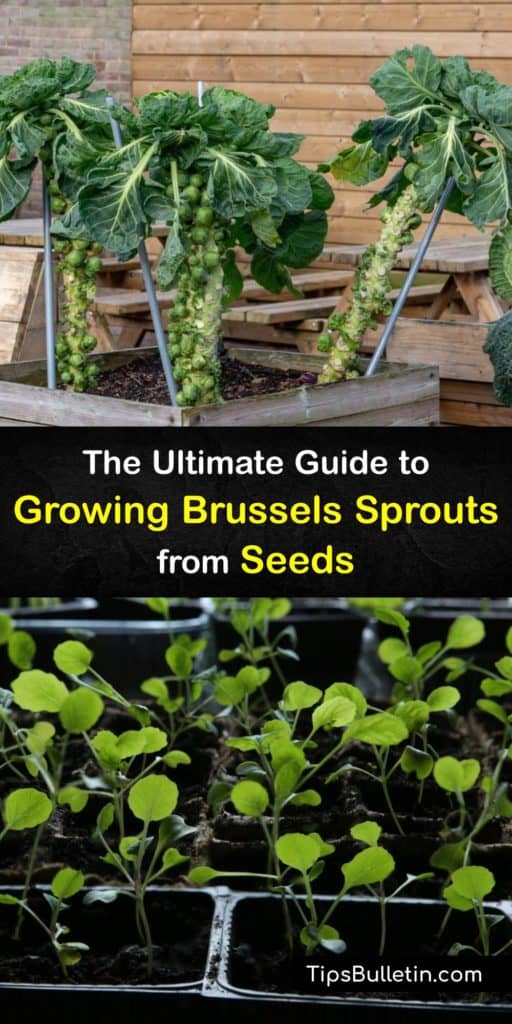 If you enjoyed learning about growing Brussel sprouts from seed, please share this article about how to grow Brussels sprouts from seed with your fellow gardening enthusiasts on Pinterest and Facebook.