Buying new plants from the grocery store, nursery, or garden center every time you want fresh veggies on hand is a waste of your time and money. Did you know that kitchen scraps are perfect for taking your old food and growing new roots? Learning how to grow cabbage from scraps is one of the simplest ways to get the most out of your grocery money.
The entire process of growing cabbage from scraps is straightforward, entertaining, and quick. Aside from that, realizing how easy regrowing old veggies and turning them into usable houseplants is pretty mind-blowing if you've never done it before.
Trying to grow cabbage in water seems like a joke at first. After all, cabbage grows well in most regions worldwide, and it doesn't seem necessary to spend extra time trying to grow your own food from your composting pile.
However, that's only because you don't realize that it's possible. Trying to regrow cabbage in water keeps your food free from pesticides and means that fresh produce is only an arm's reach away instead of driving miles to the closest grocery store.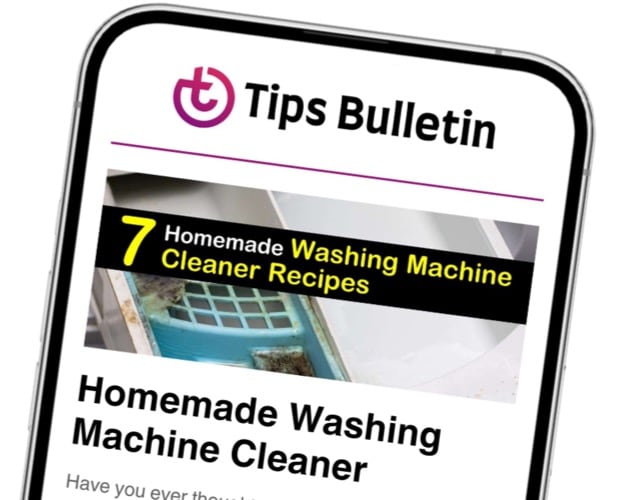 Finally, an email that Transforms Your Home.
Get the latest home and garden tips from our experts, delivered straight to your inbox.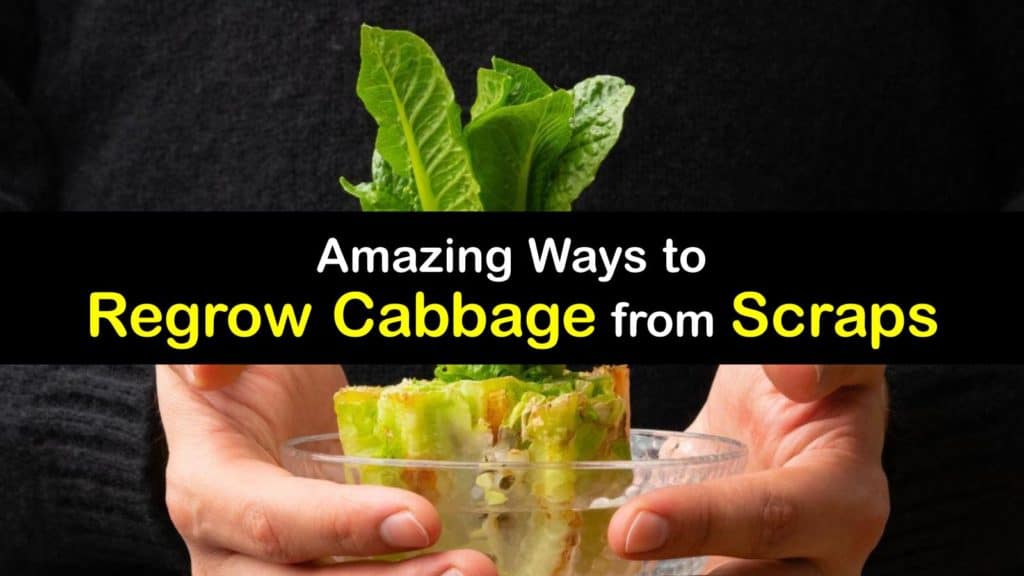 Growing Cabbage from Scraps as Well as Other Veggies
While it is simple to start cabbage seeds indoors, harvest time is usually a long time away. Learning how to grow cabbage from scraps is easier than it may seem and you get to eat yummy cabbage sooner.
This method works on cabbage and dozens of other veggies that we use in the kitchen daily. Stop throwing out your old veggies. Anything with a rhizome is the type of veggie that these growth strategies work on.
If these options aren't enough motivation to grow cabbage in water or grow celery in water from scraps, we don't know what is. There aren't many complicated tools or expensive items required to start growing cabbage from scraps or when you grow bok choy from stem ends.
Cabbage scraps or a full cabbage head are both acceptable to start this adventure. Aside from the veggie itself, a small container of water, a knife, and a few toothpicks are all you need to turn table scraps into quick growers with new green shoots.
How to Grow Cabbage from Scraps
It seems too good to be true until you start seeing the new leaves sprout from the center of an old cabbage head. This veggie-growing article has everything you need to know to grow cabbage in water and transplant it into a pot.
How to Grow Cabbage in Water
Potting soil isn't a requirement for growing cabbage from scraps until your cabbage starts sprouting roots and new leaves. Remember that you will have to put them in a pot with fertile soil to keep growing into a useable veggie.
Purchase a regular cabbage head or use scraps that still have the stem completely attached. Learn the best way to know if cabbage is bad before trying to regrow it. If you have a good cabbage, use a sharp knife to slice the whole stem away from the outer leaves while still leaving some green flesh.
Use the green leaves in pesto or stir-fry to reduce waste. Bring a glass of water over to your work area. Ensure that it has enough water so the root end is immersed. Shallow water in a larger container is fine.
If the cabbage scrap doesn't sit where the roots are in the water, and the cut side is out of it, put toothpicks around the veggies to hold it in the correct position.
Instead of placing the glass in a windowsill with full sun, try finding one with partial shade. Change the water every other day until you see roots sprouting out of the stem and tiny green sprouts coming from the top.
Planting Cabbage in a Container
Once you have a small head of cabbage and healthy roots, the best option is to transplant it into a pot with soil. Find a large container and dig a hole to bury the roots completely.
Water the cabbage plant a few times per week and keep it in a partially sunny location or move it outside if it is close to late spring. You'll know when to pick cabbage after it reaches a nice round size and checking online for the harvest time for the variety you grew. After harvesting, use the cabbage right away for your favorite dish or learn the best way to store cabbage for ultimate freshness.
It's amazing what plants can do when you give them the chance to flourish. Even in unusual conditions, growing cabbage from scraps is something that you probably never thought was possible. It is a great way to utilize every piece of food you have and saves you a few extra bucks every year.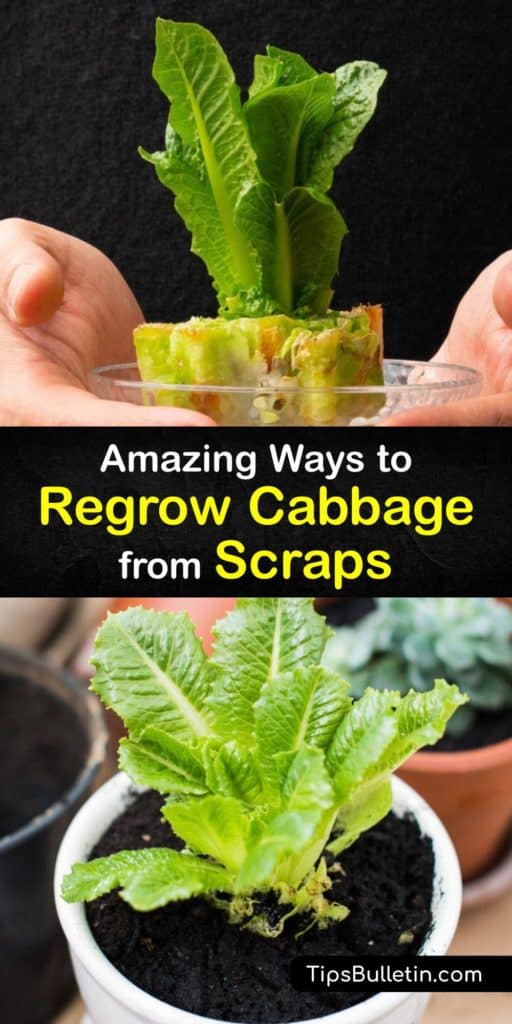 If learning how to grow cabbage from scraps has cut down on your composting, share this fun way to grow cabbage in water on Facebook and Pinterest.