When you imagine container gardening, cauliflower heads probably aren't the first veggies that come to mind. Surprisingly, these plants are perfect for a container because of their shallow roots and compact white heads. It's possible to learn how to grow cauliflower in a container if you lack the ground space in your garden outside.
Container gardens allow you to move each pot to better locations as the seasons change to avoid transplanting them and damaging their roots. Growing cauliflower in pots does come with its share of challenges.
These crops don't have the best track record for being raised to maturity, and they have a reputation for being a little fussy. It prefers to have all of its growing conditions just right.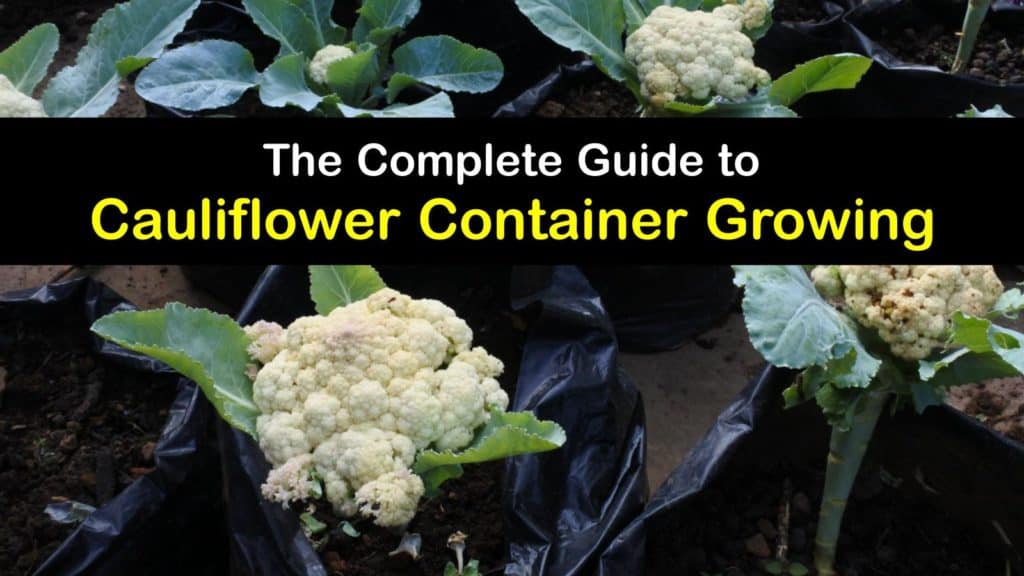 Choosing a Container and Cultivar
When you learn how to grow cauliflower in containers, it is easier to control its growing conditions and alter them without affecting the other plants nearby.
The guidelines we provide allow you find new ways to fertilize cauliflower and grow the plant at home as smoothly as possible.
One benefit of planting cauliflower in containers is that you won't disturb the shallow root system. You don't need a container with a lot of depth to accommodate these plants. All cauliflower requires is enough potting soil to absorb water and nutrition and they are easy vegetables to grow indoors.
Just like the way to grow cabbage in containers, a minimum pot depth of eight inches and a width of 18 inches is necessary when growing cauliflower in containers. Adjust the width accordingly if you hope to grow them in raised beds. Ensure there are 18 to 24 inches between the plants or purchase several pots.
Try to avoid terra cotta pots if growing cauliflower indoors or if you grow broccoli in a pot or container. The material dries out the soil quickly and requires you to water them a lot more.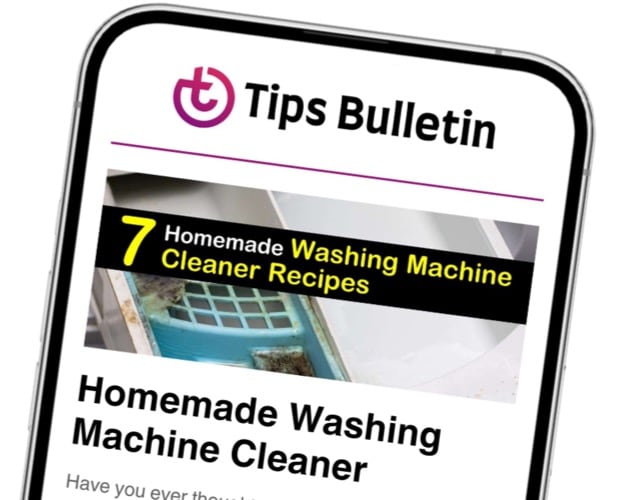 Finally, an email that Transforms Your Home.
Get the latest home and garden tips from our experts, delivered straight to your inbox.
When growing cauliflowers and cucumbers in a pot, cement and stone pots seem to retain water better but have to be put on wheels if you want to easily move them around. Plastic or metal containers are usually best because they hold water, are light enough to move and don't retain too much heat.
Whatever pot you choose must have several drainage holes drilled into the bottom. These holes are crucial to keep the soil from molding and attracting pests and cauliflower disease.
Before planting, always wipe down your chosen pot with a bit of bleach water to sanitize it and kill hidden pathogens.
Cauliflower cultivars are another critical choice for you to make when learning how to grow cauliflower in a pot. One of the most popular cauliflower plants is the Attribute cultivar. This variety is ideal for many people because it matures reasonably quickly.
The cauliflower head only takes about two months to reach full size. Each head is seven inches across and features a buttery white color.
The Cheddar variety is a fun choice. This type is an orange-colored hybrid that adds a fun pop of color to food. It takes about 70 days before it is ready to harvest. They also contain more vitamin A than the white ones, which have more vitamin C.
The self-blanching Snowball Improved is one last heirloom variety you might consider. Their leaves curl up to protect the center florets from harsh sunlight. They are ready in only 55 or 65 days.
How to Grow Cauliflower in a Container
Cauliflower, also called Brassica oleracea, is a cool-season crop, so when to plant cauliflower is a little different than when to plant tomatoes or eggplant. Since it isn't afraid of cool weather, they work well as early spring or fall crops after the first growing season. If planting them in the spring, transplant them after the last frost.
How to Grow Cauliflower in Containers
The best way of growing cauliflower from seed is to start it in a pot. Fill your container with moist soil and sow the cauliflower seeds half an inch deep. Keep spacing between seeds two to three inches apart.
Water the potting mix thoroughly and give them at least eight hours of sun or put them under a grow light. Germination happens after ten to 14 days. Thin cauliflower seedlings to 18 inches apart as they grow.
If not growing them from the seed, it's important to plant cauliflower in a spot outside with full sun or partial shade. Remember to move them around as the weather changes. They do best with six or more hours of sunlight per day.
Surprisingly, more sun is better for this cool-season crop. If the bright sun becomes too much for them, try a DIY solution and wrap the leaves around the head with twine or a rubber band to blanch the center.
A light frost isn't the end of the world for this plant. However, weather conditions that are overly hot or cold could cause damage.
Mulch the base of the plant to keep it moist and warm. Ensure you are only using rich soil and amend it throughout the growing season with organic matter if necessary.
Cauliflower Pests and Diseases
Several problems might arise when learning how to grow cauliflower in a container. Aphids are the most likely insects to attack your plants. These tiny critters suck on leaves and infest the entire cauliflower head, leaving cauliflower turning brown.
Once they attack, aphids leave behind yellow and brown spots and stunt the overall growth. Because they are so tiny, aphid bugs are hard to spot. They are most active during warm weather, stick to the underside of leaves and drop a sticky residue on the plants called honeydew.
Cabbage worms are another pest to keep an eye on. They are green caterpillars that chew holes in the leaves when the weather is hot. They work fast enough that they defoliate a whole plant in days.
Clubroot is a disease that affects most brassica plants. It is a soil-borne fungus that makes it hard for plants to absorb water. Choose resistant cultivars and use only clean, rich soil.
Practice companion planting even when using pots. Learning what to plant with cauliflower helps prevent disease and keeps away pests. Cauliflower can grow with beets in containers nearby for mutually beneficial properties.
Harvesting Cauliflower
Cauliflower is ready for harvest when the heads are full but not yet separated and about six to 12 inches in diameter. When ready to pick them, cut the main stem and keep several of the outer leaves attached to protect the overall quality of the head until you cook it.
Refrigeration is the best way to keep cauliflower fresh short-term. For longer periods, use the freezer.
Cooking with Cauliflower
Cauliflower is a versatile veggie. The center head looks like curd. The florets aren't water-soluble, and steaming them is still one of the best ways to cook them.
However, you can turn them into mash, pizza crust, and even rice. Learning how to grow cauliflower in containers is a great way to spice up your regular recipes in the kitchen.
Warm your oven to 400°F and line a baking sheet with parchment paper. Remove the outer leaves from the head and cut them into bite-sized florets.
Stir the fresh minced garlic into the melted butter and put the breadcrumbs, Parmesan, salt, and pepper in another bowl. Dip each floret in butter and drench them in the crumb mix. Set the florets on the baking sheet and roast them for 35 minutes.
Growing cauliflower in pots is something that a lot of new gardeners aspire to learn. The creamy florets have a firm crunch you can't resist. They might be a little finicky, yet it is worth the effort to adjust their surroundings until they're happy.
If learning how to grow cauliflower in a container has helped you have a better success rate, share this guide for growing cauliflower in pots on Facebook and Pinterest.