Growing corn in containers is a delightful and straightforward process.
I choose a large pot, at least 12 inches deep and wide.
I fill the pot with quality potting soil and mix in all-purpose fertilizer.
I plant four corn seeds in each pot, spaced four inches apart.
I ensure my pots get at least six hours of direct sunlight daily.
I water my corn plants regularly, keeping the soil moist.
Growing corn in a pot begins with selecting the right container. I make sure my container is large enough for the plant's roots to spread out, opting for at least a 12-inch depth and width. This size also lets me grow multiple stalks together, which can be beneficial for pollination and space efficiency.
Next, I fill my pot with high-quality potting soil that retains moisture but also allows for proper drainage. I enhance the soil with a balanced, all-purpose fertilizer to give the seeds the best start possible. When I plant the seeds, I space them about four inches apart, aiming for four seeds per container, which helps me maximize my yield.
Sunshine is crucial, so I place my pots in a spot where they'll receive a minimum of six hours of direct sunlight each day. Without adequate light, the corn won't grow as vigorously.
Finally, consistent watering is key. I make sure to keep the soil moist by watering once in the morning and again in the evening if needed, especially as the corn starts to reach maturity and requires more hydration. Regular monitoring of the soil moisture ensures my corn will grow healthy and strong.
Growing corn in containers is a rewarding spring activity for everyone in the family. From planting to repotting, learning how to grow corn in a pot is not only fun, but it's a task anyone with the right tools can complete.
Container gardening is a popular choice for anyone passionate about growing plants without a traditional gardening space. Planting corn seeds in pots is a great way to try your hand at growing corn before you include it as a staple in your garden.
When you plant corn in a container, you can create space outside or inside the home to grow corn. This freedom to choose where your corn grows benefits home growers trying to grow corn while avoiding frost in the area. Corn stalks grow to around eight feet tall on average. With this in mind, selecting your location and the type of container is essential to successfully growing corn in a container.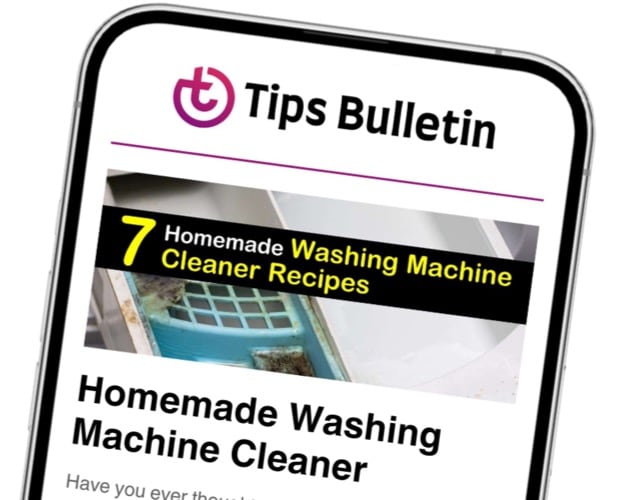 Finally, an email that Transforms Your Home.
Get the latest home and garden tips from our experts, delivered straight to your inbox.
Growing Corn in Containers
The first step to growing corn is knowing when to plant corn for the best chance of success. Ensuring your soil is at the right temperature for corn seeds to germinate is important. Another vital part of growing corn is helping your corn pollinate by giving the growing stalks a daily shake.
With seeds treated for disease and weeds unable to grow around your potted plant, many of the common concerns for gardeners do not apply for container-grown corn. Continue reading this planting guide if you've ever wondered, "Can you grow corn in a pot?"
How to Start Growing Corn in Pots
Select a suitable pot for your corn seeds to start growing corn in pots. To accommodate the growth of corn stalks, grow corn in containers at least 12 inches deep and equally wide to provide room for your corn's root system to grow.
Using a 12×12 container allows you to grow multiple corn stalks in one container, increasing your overall yield without requiring additional pots. In a container this size, you can grow up to four plants.
The recommended serving for corn is a half cup or one ear of corn. We suggest planting enough corn to suit your needs depending on your family size or the event you're planning. Keep in mind that most stalks produce at least two ears of corn.
Selecting a Type of Corn to Grow
Besides ensuring you have enough space and the correct type of container, you need to decide what corn to grow. Because corn pollinates with help from the wind and cross-pollinates easily with nearby stalks, grow only one type of corn to avoid undesirable cross-pollinations.
Although there are several types of corn to grow, including Indian and dent corn, sweet corn is a type of corn grown for human consumption. When you find corn canned or frozen in the store, it is typically sweet corn.
Sweet corn is grown to produce baby corn, which is sweet corn harvested prematurely. Personal taste, desired growth rate, and even the stalk's height determine which type of sweetcorn seed you plant.
Golden Bantam is an old-fashioned type of corn described as the corn variety that makes yellow sweet corn so popular. Historically, the desire for corn with only white kernels is because people believed it signified a high-quality crop. Bantam corn gained popularity for its ability to germinate well in cool soil earlier in the season.
Catalyst XR is one of the best choices for container corn because of its fast-growing speed, reaching maturity in approximately 65 days. These plants grow tall, sturdy stalks with high ears and have intermediate resistance to common rust.
Sweet Painted Mountain is sweet corn formed from a cross between heirloom sweet corn and Indian corn. These ears of corn are multi-colored and make great displays because of the colorful kernels that grow on the cob. This variety of corn grows shorter stalks, perfect for growing indoors.
Vision is super sweet corn that grows well in cool soil. This corn is a fast-growing variety that grows eight-inch ears with excellent husk protection. Vision corn is ready for harvest in roughly 75 days.
How to Grow Corn in a Pot
Start growing corn in pots by filling your chosen container with potting soil that holds moisture well. Before you grow corn from seed, mix in an all-purpose fertilizer or a fish emulsion to the soil.
Sow corn seeds in the soil with at least four inches between each seed and four seeds in each pot. When growing multiple pots of corn, space the pots about five inches away from each other.
Add some containers with bean plants nearby. Corn is great to grow with pole beans as the bean plants use the corn as a natural trellis to grow up.
After you finish planting sweet corn, ensure your pots receive at least six hours of direct sunlight per day. For germination to occur, soil temperature must be at least 60°F. If growing corn in a colder area, use a soil thermometer to monitor soil temperature.
Keep your soil moist by watering once in the morning and as your corn grows, feed your plants with a balanced fertilizer. Because container corn loses moisture faster than corn grown in the garden, add organic matter mulch to your pots.
An easy way to gather organic mulch is to gather clippings during your regular lawn care to use in your garden. Healthy grass releases nitrogen into the soil once it decomposes along with fallen leaves.
How to Repot a Corn Plant
If you have to repot a corn plant due to its growing size, it is best to repot in the spring before new growth starts. Select a pot one size larger than the original. Fill your new container with well-draining potting mix. Create your mix by combining compost with peat moss.
For extra drainage, size up your pot to accommodate a layer of pebbles on the bottom. This layer allows water to drain through the soil and rocks and out of the pot's drainage holes without the risk of your plant's roots becoming drenched and rotting.
Lay your old corn pot on its side and gently remove the plant, checking for damage to the root ball. Loosen the edges of the root ball before placing the plant into the new pot. Use your hand or a gardening shovel to dig away potting soil to keep the top of the root ball below the rim of the new pot.
Fill in soil around the root ball and gently press down; add more soil to top off the new container. Thoroughly water your plant and replace it in its growing location to receive its necessary sun.
Caring for Your Corn Plants
During the growing season, your corn produces flowering tassels on the top of the plant. The tassels create pollen that pollinates your plant when it touches the corn silk that grows from the corn ears.
Typically, the wind is enough for your corn to pollinate, but a good shake of the stalk works just as well if you're concerned about them not pollinating.
While growing sweet corn, monitor your stalks for any signs of damage from pests or disease. Corn earworms and the European corn borer target corn plants and live in the stalks.
To kill worms and larvae in the ears of your corn, pour a drop of mineral oil into the tip of each corn ear to kill any pests. Use Spinosad to kill young borer larvae that live in the stalks of sweet corn plants.
Most corn seeds come treated to avoid fungal diseases, but corn smut is a specific disease that affects field corn. There is no treatment or cure for corn smut, so if your plants become infected, remove and destroy them to save the rest of your crops. Burn or dispose of the plant and debris to keep the infection from spreading.
Although different varieties of corn are grown for various purposes, they all require similar growing conditions to reach maturity. Roughly three weeks after the appearance of corn silk, check the kernels to see if they are ready. Press your fingernail into the kernel, and if a white liquid comes out, your ear is ready to harvest.
After you bring fresh corn to the dinner table for the first time, you'll likely never settle for a frozen corn cob again. Corn is a versatile and delicious crop, and it's no wonder why it was so crucial to Native Americans and why maize continues to be an essential crop in the United States.
If our complete guide on how to grow corn in a pot helped you to start growing corn indoors, please share our tips on how to plant corn in pots and how to repot a corn plant on Facebook and Pinterest with your loved ones.