If you watch television, then you've likely seen the Ocean Spray ads or commercials of commercial growers slogging through a cranberry bog. These bogs are beds made from a layer of sand, peat, gravel, and clay to maximize the commercial growth of cranberries. Unless you have acres to dedicate to this venture, learn how to grow cranberries in a container to start.
Cranberries (Vaccinium macrocarpon) are fantastic little red berries processed into juice, jams, cranberry sauce, or dried and packaged for consumption. The remainder of the cranberry supply is sold as whole fruits for purchase. Along with Canada and Chile, in 2017, the United States accounted for nearly 100% of the world's production of cranberries.
Aside from their bright and tart taste, cranberries provide moderate levels of antioxidants, vitamin C, fiber, and manganese. Additionally, there is ongoing research to observe the varying results on whether consuming cranberries aids in preventing urinary tract infections.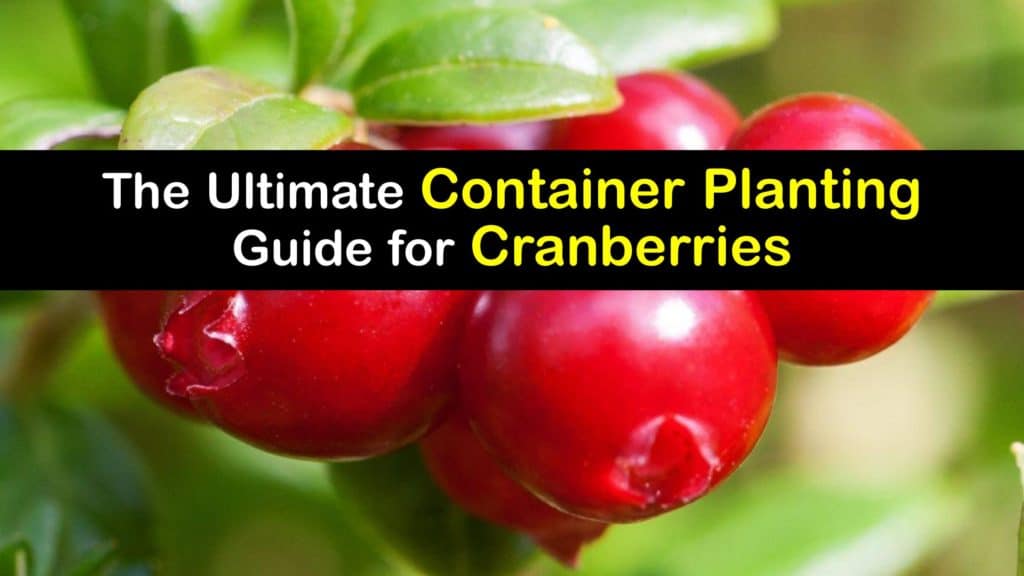 An Overview of Growing Cranberries in a Container
If you are interested in learning how to grow cranberries in your home garden, continue reading for tips on getting started.
In North America, all sorts of cranberries are mass-produced in Massachusetts because of the state's ideal weather conditions for bog plants. By growing cranberries indoors or in containers, you allow yourself the luxury of controlling the growing requirements of your cranberries.
Not everyone has room to establish a cranberry bed or bog. Even cranberry lovers who grow cranberries at home in their garden bed or a raised bed may lack space and search for alternative methods for producing more of these deep red berries.
Referencing the USDA Hardiness Zone Map, cranberries thrive in zones two through seven in acidic soil with a pH range of 4.5-5.0. As long as you meet the soil pH requirement and the proper temperatures, anyone can find success growing cranberries in containers.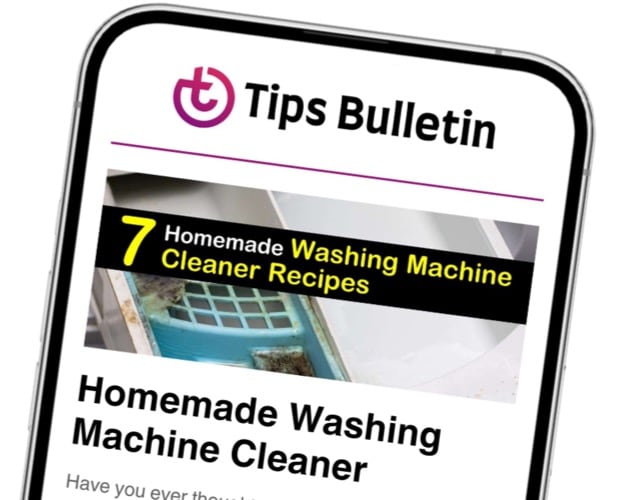 Finally, an email that Transforms Your Home.
Get the latest home and garden tips from our experts, delivered straight to your inbox.
In the wild, cranberries grow on upright canes or uprights in their third year. After a few years of producing fruit, these canes die back to allow new canes to grow to keep the yields as healthy as possible.
Trailing runners grow as groundcover and produce more uprights; however, cranberries grown in containers don't typically have room to make runners and as many new canes, so replanting cranberry plants every few years is necessary.
How to Start Growing Cranberries in Containers
When you grow-cranberries, you need some patience, as cranberry plants do not begin fruiting until the third year at the earliest. The best time to plant cranberry seeds depends on where you live. If you purchase pre-stratified seeds, place your seeds in a container in the fridge for three months before you plan on sowing.
After stratifying your seeds, pick a pot at least 12 inches or more in diameter. Since cranberries love sun, find a location that receives full sun.
If you are growing multiple plants in a planter, leave two to three feet between each plant. Because of their growth pattern, you can grow cranberries in a pot like hanging baskets; they also grow well in trough-style containers.
Fill your container with soil rich in organic matter, peat moss, or a potting mix made for plants that love acidity. To avoid low pH, retest your soil every year in early spring and boost the condition of your soil with a slow-release nitrogen fertilizer to adjust pH levels and any deficiencies. Cranberries also benefit from a yearly addition of bone meal or blood meal.
How to Grow Cranberries in a Container
As bog plants, cranberries enjoy water, especially when seedlings are first growing. Remain diligent in your watering schedule or plant your own cranberries with irrigation in mind. Blueberries and azaleas are good to plant with cranberries, whether they are potted plants or in the ground.
An easy way to keep your soil moist is to use a self-watering pot. Trough-shaped planters typically have reservoirs at the bottom to hold water that travels up to keep the soil moist.
If you suffer from droughts often, adding mulch to your containers is an excellent way to help container plants retain moisture. Organic mulch is also effective during winter months if your containers remain outside to protect your plant on its way to fruiting.
After the first year, prune your plant in spring to keep growing runners in check to promote new growth of uprights that grow the signature pink flowers of these plants. It's easy to prune old plants to prompt new development so that when you harvest cranberries, they are the proper size.
Cranberry Pests and Diseases
On your journey to harvesting fresh cranberries, you may run into an issue with pests and diseases targeting your plants before you even get to your first harvest. Thankfully, growing cranberries in containers, or even inside your home, means they are not as much at risk for these problems as someone growing berries in the garden.
Common pests for all gardens are aphids, thrips, and whiteflies, but the cranberry fruitworm, the larvae of a snout moth, is a specific pest to watch for. Adult moths lay eggs on unripe fruit, and once the eggs hatch, the larvae burrow into the berries to feast. The cranberries turn red prematurely before withering and dying.
These pests are troublesome because the eggs are hard to spot, and adult moths are primarily active overnight. Install pheromone traps to reduce the population of moths in your yard and treat your plants with insecticides like neem oil.
Combine the ingredients in a bottle and spray on all leaf and fruit surfaces before your cranberry plant blooms.
Few diseases affect cranberries, but they are more common in large commercial operations. False blossom is a viral infection spread through the bite of grasshoppers and is treatable by removing dead vines; however, many varieties of cranberries are resistant to this disease.
Leaf spot is a non-fatal fungal infection easily treatable by removing infected runners or branches. Rose bloom is a fungal infection that affects new branch growth and causes branches to enlarge. Treat this infection with fungicide.
Gardening Tips for Growing Cranberries Indoors
If you are planting cranberries in containers to transplant them to your outdoor garden, follow the stratification process, then pick short-term pots that are three to four inches and fill them with acidic potting mix. Plant two seeds into each pot, ¼ inch deep, and cover with soil, pressing down gently before misting with water.
Cranberry seeds need constant warmth of around 70°F to germinate successfully. Try adding a heating pad under your pot to reach the right temperature. Keep your soil moist, and once your sprouts appear in a week, thin them out, so only the strongest seedling remains.
Continue caring for your seedlings within their starter pot for the first year before transplanting them in the fall or spring of the following year. When you transplant them depends on your climate. If you live in a colder climate, transplant after the last frost passes but replant cranberries in fall if you live in a warmer climate.
Create a hole larger than the starter pot with two feet minimum of space for each plant. Water the hole before placing the root ball of your cranberries inside and filling it with soil and more water.
Growing cranberries isn't just for large-scale operations, and with our help on how to plant cranberries in pots, in a few years, you'll have a steady supply of cranberries just outside your window.
If our article helped you learn how to grow cranberries in a container, please share our tips for growing cranberries indoors on Facebook and Pinterest with your friends.