If you've always wanted to grow eggplant but thought ample garden space was required, you're in luck. Eggplant plants are perfect candidates for container gardening. Find out how to grow eggplant in a pot, the growing conditions this plant needs to be healthy, and ways to use container grown eggplant in a dish.
Growing your own food at home is the best way to enjoy organic fruits and vegetables, and nothing beats harvesting homegrown eggplant for Eggplant Parmesan and other tasty recipes. They are easy to grow, and there are many varieties like the Patio Baby and Japanese eggplant to plant in a container garden.
Whichever eggplant variety you choose, it's vital to plant eggplant in the right soil type and give it the amount of sunshine, water, and fertilizer it wants for healthy production. The pot size is also key since these plants have a moderately deep root system and desire optimal space for growth.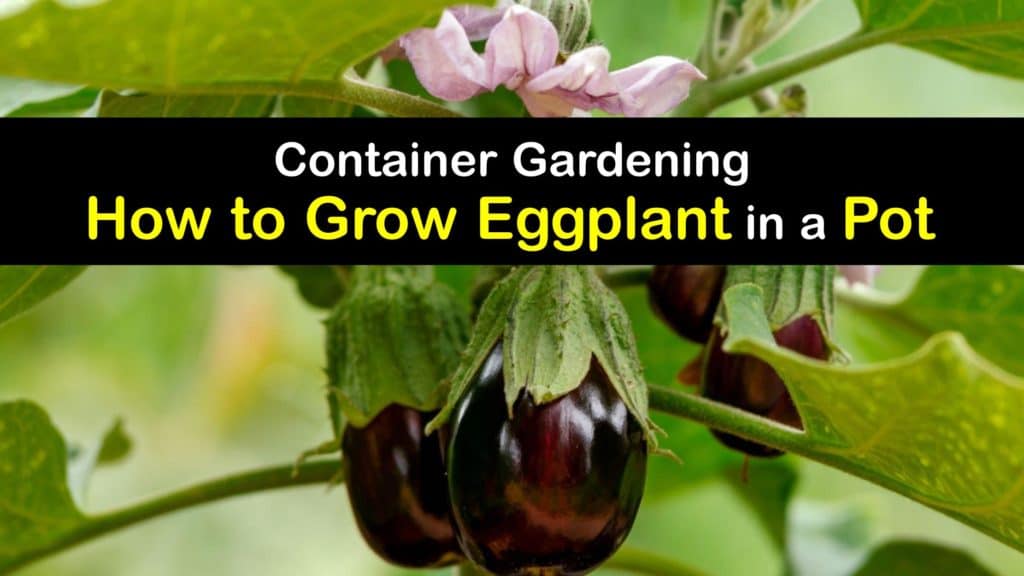 Growing Eggplant in My Pots
Planting eggplant is no more difficult than growing any other garden vegetable. However, growing eggplant in pots takes a little bit of know-how to produce healthy eggplant fruit at the end of the growing season.
Learn how to grow eggplant in a container, when to plant eggplant, and problems to look for after planting eggplant in pots. Discover ways to care for your plant as it grows from an eggplant seedling into a mature eggplant plant and how to use the fruit for cooking after harvesting.
Preparing for Planting Eggplant in My Pots
Like other garden plants, eggplant (Solanum melongena) wants the right growing conditions to grow healthy and produce fruit. Here are a few important things to know before growing eggplant in pots.
These veggies are sun-lovers that need at least six hours of full sun each day so where to plant eggplant is an important consideration. There are many types of eggplant, and some of the different varieties of eggplant plants that grow well in containers are Fairy Tale, Patio Baby, Bambino, Hansel, and Japanese eggplant.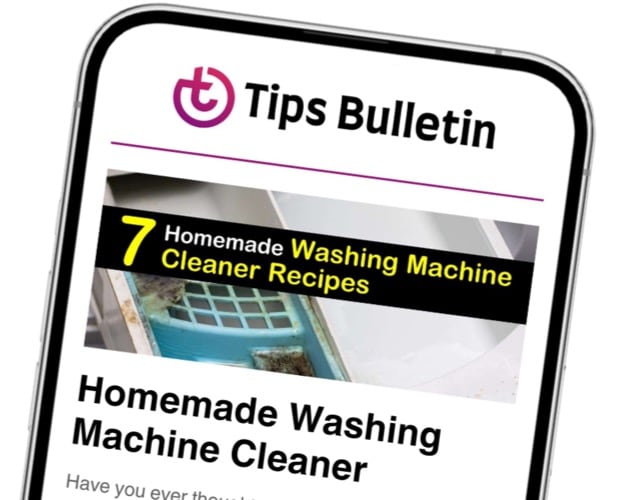 Finally, an email that Transforms Your Home.
Get the latest home and garden tips from our experts, delivered straight to your inbox.
When you grow the best plants for pots all year round, choose a pot with a five-gallon capacity, and prepare to grow one eggplant plant in a twelve to a fourteen-inch container or three plants in a 20-inch pot.
If you're unsure whether to use an unglazed or glazed pot, consider your watering habits. If you plan on watering your plants regularly, pick an unglazed clay pot. However, if you're a forgetful waterer, choose the glazed type and ensure it has drainage holes in the bottom.
The ideal medium for planting eggplant is two parts potting soil and one part sand. This type has good drainage, water retention, and adequate nutrients for healthy plant growth. If you feel that your potting mix is poor, consider adding organic matter when planting.
How I Grow Eggplant in a Pot
Container gardening is a great way to grow eggplant and produce food when you have limited backyard space. Eggplants, or brinjal plants, are no more challenging to grow in a pot than tomatoes. However, they need a large enough container to support their roots. Here is how to plant eggplant in pots in a few easy steps.
When growing cherry tomatoes in pots or eggplant, get a head start on the growing season by sowing seeds indoors in peat pots of seed starting soil eight to nine weeks before the last frost of spring.
The way to plant eggplant seeds is to drop each seed a quarter-inch deep in the dirt, set them in a warm area, and keep them moist and not soggy. Maintain the soil temperature at about 80 to 90°F to encourage germination.
To plant them directly outside, wait until the nighttime temps are above 50°F and transplant seedlings or young plants in an appropriate container. Transplanting eggplant should be done with care so you don't damage the roots.
Fill the pot with potting soil and mix a 5-10-10 fertilizer or compost into the dirt. Make a hole in the center and plant the eggplant at the same level as the nursery pot. Water right after planting and spread plastic mulch or straw around the plant's base to hold in moisture.
Caring for My Plants While Growing Eggplant in Pots
After planting eggplant in pots or growing bell peppers in containers and pots, it's time to give them some TLC. Here are some plant care tips to ensure your eggplant is productive, some common problems to watch for through the growing season, and how to harvest eggplant.
While eggplant does not necessarily require support, they benefit from tomato cages that help them stay upright as they grow. Consider positioning a tomato cage in the pot shortly after planting, like when you grow zucchini in a pot.
Water eggplant regularly to keep the soil moist and not waterlogged. Inconsistent watering causes some eggplant types to grow fruits with abnormal shapes. Give your plants one inch of water weekly with thorough soaking rather than frequent, short waterings to promote deep root growth.
Fertilize your plant after the eggplant flower turns into a very small fruit, and feed it again a few weeks later. If you decide to container garden with other plants, consider growing a companion planting for eggplants to deter bugs
For example, oregano repels spider mites, cabbage moths, and aphids, and mint reduces the number of flea beetles. Borage attracts beneficial insect types that keep pests at bay and helps pollinate eggplant flowers. Bush and pole beans are also good companions since they repel the Colorado potato beetle.
It's always a good idea to inspect your eggplants daily to check them for damage from harmful insects. If you see chewed leaves and stems, wilting foliage, or other signs of pest activity, remove the bugs by hand or use insecticidal soap to eliminate them.
Diseases are another issue to watch for, and blossom end rot, verticillium wilt, and blight are common problems for this plant.
Ideal ways to prevent them from destroying your container garden are to use sterile pots, soil, and gardening tools, reduce weed growth, perform uniform watering, and provide adequate space for air circulation.
Learning when to harvest eggplant is an important part of growing this fruit. Eggplants are generally ready for harvesting in mid to late summer, depending on the variety. Fruits that just become ripe have a better flavor, so pick them when the skin is glossy and unwrinkled, with a bit of give. Use a sharp knife to cut the stem, leaving an inch on the eggplant.
How I Saute Eggplant from the Garden
While many people enjoy roasting their eggplant, we prefer it sauteed. This quick side dish uses basic kitchen ingredients, and the result is a plate of rich and sweet eggplant with caramelized edges.
Prepare the eggplant for cooking by slicing it into quarter-inch circles. Heat a skillet over medium-low heat and pour in the olive oil.
Sprinkle both sides of the slices with black pepper, sea salt, and garlic powder and set them in the pan in batches. Saute them in a single layer for three to six minutes on each side until browned and caramelized.
While a large enough pot is necessary for an eggplant plant's root system, growing eggplant in a container is pretty simple. Give your plant everything it wants to thrive, and your container garden will overflow with eggplant fruits ready for harvesting.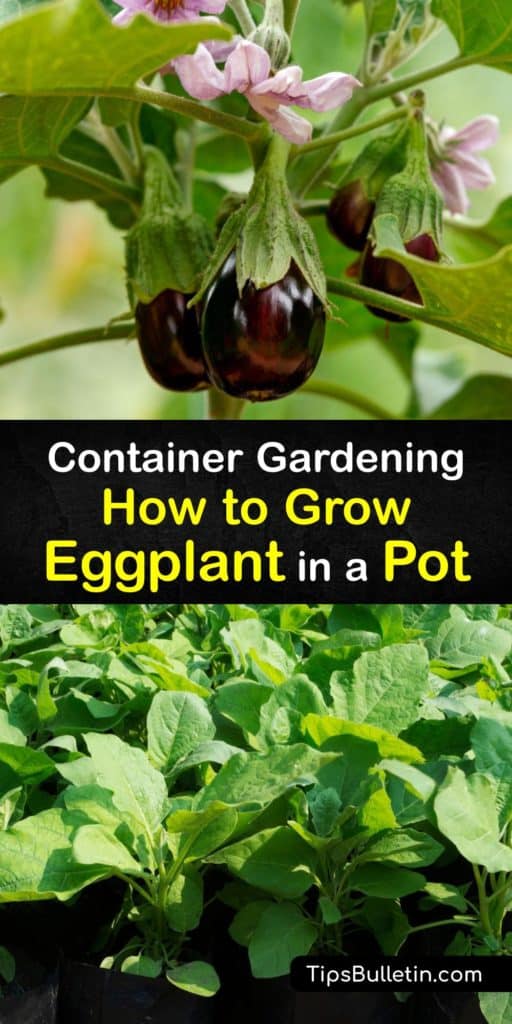 We hope that learning how to grow eggplant in a pot provides you with a bountiful harvest of fruit at the end of the season, and we'd love it if you'd share our eggplant container planting guide with your gardening friends and family on Pinterest and Facebook.