Green onions are a popular choice for adding a bit of flavor and color to a variety of culinary dishes. Like cilantro, many people love green onions when added to Mexican and Asian meals, and nothing compares to growing your supply. In this article, we'll look at how to grow green onions, including the different ways to start growing them yourself.
Also known as scallions, bunching onions, or spring onions, green onions belong to the Allium family of onion plants alongside the common onion and leeks. Both plants in this family are known for their distinct taste, smell, and nearly uniform growing pattern of a bulb and green shoots, though not every vegetable grows like this.
Luckily for any home gardener looking to start growing at home, green onions are easy and versatile plants to start growing; keep reading to find answers to common questions like "How long does it take green onions to grow?" and more.
What to Know about Growing Green Onions
Green onions are grown worldwide because of how easy it is to get started. Are scallions and green onions the same thing? Yes – use the terms interchangeably. However, there is a difference between green onions and leeks. They are part of the same family but a different species.
Whether you have seeds or kitchen scraps and space in an outdoor garden or are trying to create an herb garden indoors in pots, you're already on your way to growing green onions.
Are chives green onions? Know that chives and green onions are not the same. Chives are typically used as a garnish and you usually cook with green onions.
The Basics of Growing Green Onions
The green onions and shallots family grows quickly, and this is part of their appeal, that you get the flavor of onion without a long growing period. Most varieties of green onion reach maturity in 65 days max.
Green onions also grow well in cool and warm weather, meaning that when you sow is not essential as long as the soil is workable after the last frost of the season.
To get a head start on growing your green onions, sow your green onion seed starting up to eight weeks before the last frost date. Once the threat of frost has passed, your green onions are ready to be transplanted.
Because green onions mature quickly, we recommend planting green onions from seed every few weeks during the growing season for a continuous harvest. Sow seeds until two months before the first expected frost.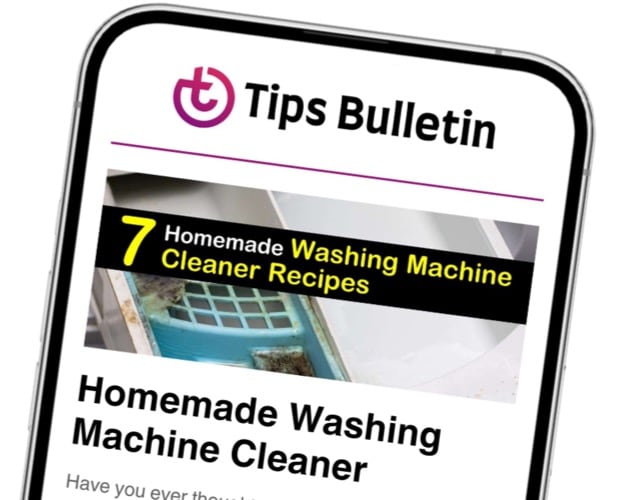 Finally, an email that Transforms Your Home.
Get the latest home and garden tips from our experts, delivered straight to your inbox.
Growing Green Onions from Seed
Plant two seeds per hole a quarter-inch deep in well-draining soil if you're starting with green onion seeds. Space these holes two inches apart, and as they grow, thin them to just one green onion every two inches.
If you prefer to grow them in small groups and don't plan on thinning them out; plant four to six seeds per hole around four inches apart.
Cover your seeds loosely with soil and water gently while being mindful not to displace them with too much water.
How to Plant Green Onion Seeds in Pots
Because of their size, green onions are often grown in pots or containers to move them around your home or outdoor patio quickly.
When you grow green onions in pots, the most crucial factor is the size of the pot, specifically depth.
Choose a pot with a depth of at least four inches to suit the shallow root system of green onions.
Because water cannot naturally absorb into the earth, use a well-draining potting mix and ensure your selected pot has adequate drainage holes to prevent your green onions from rotting.
While growing inside, your green onions require full sun, so select a place for them on a sunny windowsill where they receive enough light.
How to Grow Green Onions from Scraps
Whether you grow onions or purchase fresh green onions from the grocery store or farmer's market, know that their root ends come attached.
"How do green onions grow from scraps?" Cut the end off before using the green tops and bulbs for cooking. To grow green onions in water indoors, rather than toss the root side into the trash or use it for compost, use these pieces to grow new veggies.
To use green onion bulbs for planting, cut the ends of the bulbs off, leaving the roots attached. Fill a small jar or container with enough water to cover the roots without submerging the tops. Use toothpicks to secure the top of the onion end to the rim of the jar.
When you grow green onions from scraps, place the jar on a windowsill, and after a few days, green shoots will emerge from the tops of the bulbs. After this new growth, continue to watch your green onions grow new leaves.
Keep the roots submerged and refill the jar with fresh water at least once a week as they grow.
Once your onions reach four or five inches, they are ready to be planted in the garden or a pot. Replanting these onions is essential as water alone does not have enough nutrients to support continuous growth.
Transplanting after Growing Green Onions from Seed
After starting seedlings indoors, after all the danger of a frost has passed, it's time to transplant your onions in their outdoor garden bed.
Causing stress to the roots of most plants is a concern when transplanting; however, green onions have tough root systems that transplant individually.
Break up the root ball, separate each onion seedling, and follow the same idea for planting scallions outside.
Dig holes two inches apart to place your seedlings deep enough to cover the roots. Water your seedlings and wait patiently for the transplants to begin growing again.
Caring for Green Onions
Another reason green onions are a favorite for home gardeners is that they are low-maintenance plants. After sowing, your plants do not require much attention to reach maturity.
The most important part of planting seeds is to keep them hydrated with enough water without overwatering them.
The best way to know if it's time to hydrate your plant is with the finger test. Stick your finger into the top of the soil to feel if it's dry and needs water.
Despite the soil on top appearing dry, you may feel moist soil with your finger. Avoid watering if your finger is at all wet.
When growing onion seeds in a pot, a handy tip to keep your soil moist is to place clear plastic over the pot to hold moisture until your seed sprouts.
After this, mulch is a great way to retain your soil's moisture, whether your plant is inside or outdoors. While outdoors, mulch also reduces the need to weed as often.
Harvesting Your Own Green Onions
Green onions are ready to eat at every stage of their growth cycle, but with this particular type of onion, harvest them just before they form small bulbs.
If you miss harvesting your green onions in time and a bulb forms, they can still be harvested and are edible, though the flavor may be a bit spicier than onions harvested when they were younger.
To harvest an entire onion, pull it from the ground at the base of the stalk near the white part. Alternatively, snip the onion at the bottom and allow it to grow back if you're only looking to harvest the green part.
Harvesting only the green stalks enables you to harvest more onions without planting additional seeds.
Pests and Diseases for Green Onions
Although green onions are easy to grow, pests and common diseases may prevent you from thoroughly enjoying your efforts. The best defense for your plant is to keep it healthy.
Attacks by pests and diseases are more harmful to unhealthy or stressed plants, so keeping your green onion plant happy with enough water and light gives it the best chance at growing successfully.
Aphids, leafminers, and thrips are common problems for onion plants, but placing row covers over your plants in the spring when these insects become active keeps them from feeding or laying eggs on your plants.
Downy mildew is a fungal disease that affects plants growing in damp conditions. An infection causes your plant's leaves to develop brown or yellow spots that turn into dark spots with fungus spores on them.
Fungal spores spread to other plants through contact from gardening tools or through the air or water from splashing when watering.
To treat and avoid mildew, only water the soil around your plant, never the leaves. Snip off any damaged leaves with sterilized shears and treat affected plants with a sulfur fungicide.
Green onions are an excellent choice for new gardeners to try their hand at and the reward of homegrown fresh produce is sure to have you hooked.
The ease at which green onions grow and their speed of growth means you won't have to fear investing too much time if things go south, but you're sure to succeed with our tips.
If you learned how to grow green onions from our guide, consider sharing our tips for growing green onions from seed on Facebook and Pinterest.