Many gardeners and salad lovers have wondered how to grow kale indoors. Thankfully, the answer is relatively straightforward, as this delicious leafy green does well on a windowsill or in an indoorgarden, among other houseplants.
Kale is a green and purple biennial vegetable belonging to the brassica or cabbage family known as Brassica oleracea. It's a nutritious vegetable with vitamins C, A, and K and magnesium, potassium, calcium, and fiber. Kale plants grow smaller inside, making the leaves more appealing as the smaller the leaves, the sweeter they taste.
Kale belongs to the cruciferous vegetables group, which gets its name from the cross shape of its blooms. Glucosinolates are cancer-fighting chemicals found in cruciferous vegetables.
Can You Grow Kale Indoors? Yes
When growing outside, gardeners start kale indoors from six to ten weeks before the last spring frost, sowing seeds in early spring or late summer for a fall or winter crop.
Growing kale indoors takes away the guesswork of anticipating first frost, last frost, cool weather, or hot weather to take your kale plants outside of their optimum growing conditions and hurt your harvest of kale leaves.
If you have a windowsill offering partial shade and receiving several hours of sunlight per day, you already have the perfect kale growing location right inside your home. If you're in a cool-weather area, substitute daylight hours with grow lights as needed and enjoy growing these delicious veggies.
When consumed regularly, they may help with weight management, blood sugar control, and hormone balance. With these health benefits, the increasing cost of produce at the grocery store, and the rising popularity of microgreens, it is unsurprising the grow-kale-indoors movement is expanding rapidly.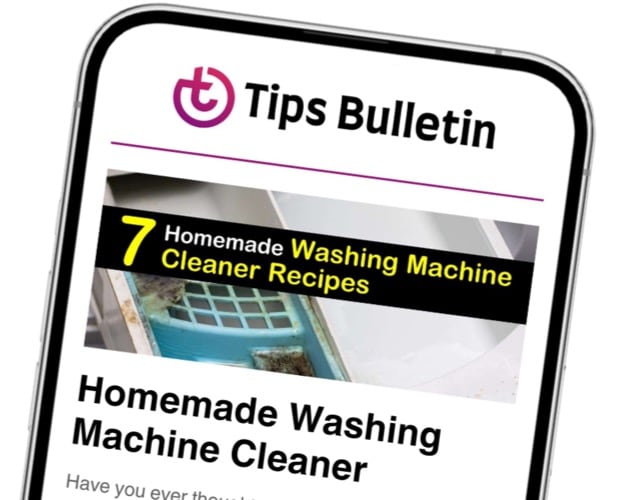 Finally, an email that Transforms Your Home.
Get the latest home and garden tips from our experts, delivered straight to your inbox.
If you've ever wondered can you grow kale indoors? The answer is absolutely yes, with some kale seeds, a few supplies, and a little bit of knowledge.
What You Need for Growing Kale Indoors
If you're ready to grow your own collard greens or kale, the first step is gathering the necessary supplies.
Once your supplies are ready, it's time to plant your kale seeds and take the first step toward growing fresh kale leaves for your smoothies and salads right in your kitchen.
Deciding Which Type of Kale to Grow Indoors
Like most veggies, different kale varieties are available with varying properties and flavors. Most kales do well indoors, so picking one comes down to personal preference.
Curly kale is popular and has a sharp, spicy flavor and bright green, densely ruffled leaves. It's delicious sautéed in olive oil with a pinch of garlic, roasted with other vegetables, or fried into kale chips.
Dinosaur kale, also known as Lacinato, is dark green kale with a pebbled appearance comparable to dinosaur skin. The flavor is rich, earthy, slightly nutty, and less bitter than curly kale, while the texture is solid and delightfully chewy, making it delicious in a Tuscan kale salad or paired with chard.
Another variety to consider is Dwarf Blue Curled Vates kale, a short and sturdy plant with delicious leaves for eating raw or cooked. These kale plants have pretty bluish-green leaves and are hardy for cold weather. They produce nutritious and tasty leafy greens.
How to Grow Kale Indoors – Germination
Count out two or three seeds for each kale plant you want to grow. Soak all of the seeds for around 6 hours in a small jar filled with water, and add about 3 inches of growing mix to each tray section of your starting tray while you wait. Get the potting soil moist by spraying or misting it until damp to the touch.
After soaking the seeds, the next step in planting kale in pots is to scatter two or three kale seeds in each section of the seed pot. If you're using one large container rather than a seed tray, remember to give them space and sow groups approximately 4 inches apart.
Cover the kale seeds with a thin layer of potting mix until they're about half an inch deep and mist or sprinkle the seeds with enough water to keep them moist without being wet.
The seeds have not yet established a reliable root system for obtaining the water they require, and as a result, you must maintain soil moist enough for the roots to thrive.
Kale seeds do not depend on sunshine to germinate, but they should be kept warm and their soil moist. When growing kale in containers, using a plastic bag to cover your container or seed tray helps to establish this ideal climate and ensure you achieve germination.
Growing Kale Indoors – Transplanting
Your kale seedlings are ready to transfer when they have three or four leaves. The same holds true for spinach or kale. Transplanting your seedlings to a larger container hastens their growth and is the next step on the path to harvestable mature kale.
Make about a dozen drainage holes an inch wide and equal in height for each kale plant. To grow more than one kale plant in a pot, space them 16 inches apart to allow air circulation and space for the foliage to spread. Fill your containers three-quarters full with potting mix or potting soil.
Remove each seedling from its container with care to avoid harming the roots. For each seedling, dig a tiny hole, lay the roots in it, and completely cover them with potting soil. Spray the earth around each seedling with water to keep the soil moist.
If you transplant kale, it matures in 30–40 days; otherwise, it takes 55–65 days. It's time to harvest when the leaves reach the size of your hand. Baby kale is ready in about 25 days.
Caring for Your Kale Indoors
Kale requires regular watering and moist soil to produce delicious, crisp leaves. If the soil dries up, the leaves become stiff and bitter. To avoid damaging the roots, water your kale plants at the base and stop if the water starts to overflow. With regular watering, mulch is not necessary.
Kale plants favor rich, acidic soil with a pH of 6.0 to 7.5 and adequate nitrogen to aid in the growth of healthy kale leaves. A well-balanced 10-10-10 fertilizer is effective.
Kale thrives in full sun areas but requires partial shade to prevent scorching in high heat. Ensure your kale plants get 4–6 hours of sunlight each day after they start to grow. Placing them next to south-facing windows helps meet their light requirements, or use grow lights.
Kale prefers cool weather. It tastes sweeter if you subject it to a few touches of frost. However, if you do not protect it from severe snow or freezing weather, it may be damaged. The ideal temperature for growing kale indoors is 60–65°F. However, the plants germinate at temperatures as low as 45°F and as high as 85°F.
Pests to Avoid to Grow Your Own Kale
Kale attracts aphids, cabbage worms, and flea beetles like other cabbage family members. Black rot and clubroot are two rot illnesses to watch for.
Release ladybugs or other predator insects to defend your plants from aphids. Spraying neem oil on your plants also kills the aphids already there and will prevent aphids on kale in the future.
If flea beetles eat your plants, apply diatomaceous earth or pyrethrin-based solutions. Pick any cabbage worms or eggs appearing on your crops and place them in soapy water or use an insecticide spray to kill them. Companion plants, such as hot peppers, also help protect kale from pests.
If you've wondered, can you grow kale indoors? The answer is yes, and it's reasonably easy with kale seeds, potting mix, enough space, a windowsill with sun and water.
Keep a watch out for pests and illnesses, and when the time comes, pick your kale plants. By growing kale indoors, you'll always have fresh and nutritious kale without worrying about damage by bad weather or frost.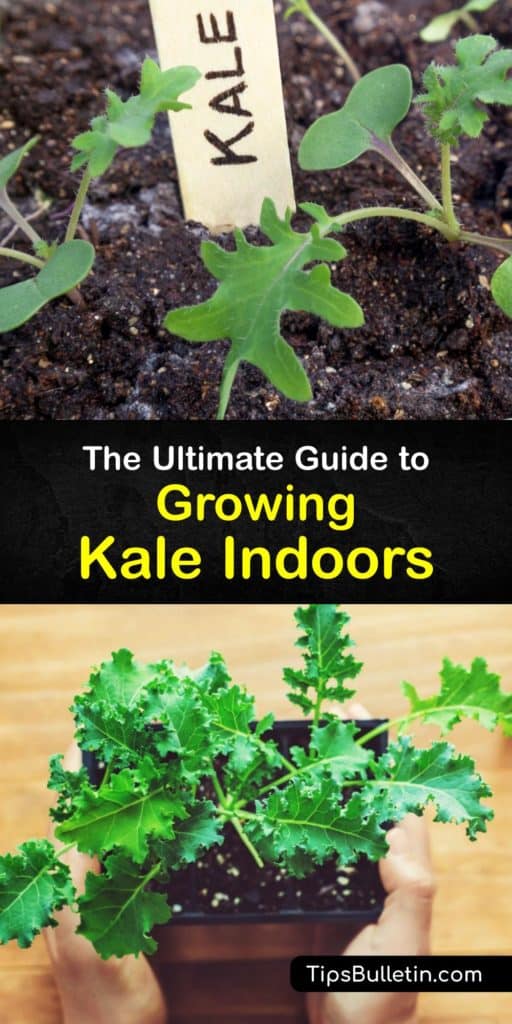 If you enjoyed this article covering how to grow kale indoors, share these handy tips to grow kale at home with your friends and family on Pinterest and Facebook.