Kidney beans are edible legumes enjoyed worldwide in Asian, Mexican, and Creole dishes. They are commonly called chili beans for their use in chili recipes, soups, and other baked dishes. Continue reading for several helpful tips on how to grow kidney beans yourself.
Kidney beans are a type of bean (Phaseolus vulgaris) named for their resemblance to the human kidney in shape and, in some cases, color when it comes to red kidney beans. Kidney beans grow with little care; the process from germination to harvest takes roughly 100 days before they are ready for harvest as dry beans.
Due to their appearance, dark red kidney beans are often confused with pinto beans. As delicious as kidney beans are, their versatility in cuisine does come with a warning as they contain a high level of two proteins that cause blood cells to clump together if poorly prepared.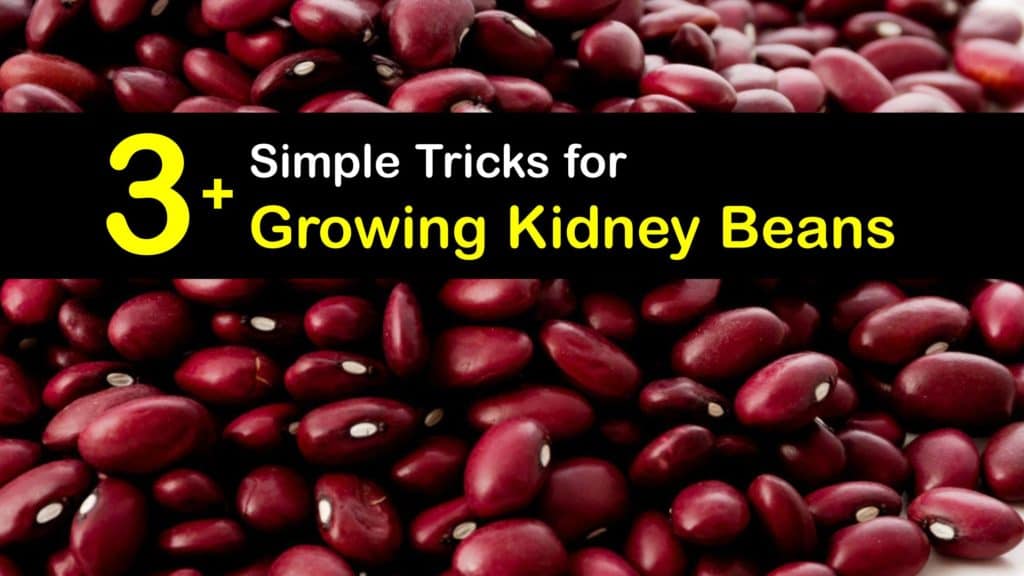 What are Kidney Beans?
There are many beans globally, such as pole beans, green beans, snap beans, navy beans, and the commonly used black beans. What about beans versus legumes? Among bean varieties, kidney beans are high in protein, magnesium, iron, folate, and other vital minerals and vitamins for balanced nutrition.
You can compare garbanzo beans to chickpeas easily regarding nutritional aspects. Most beans are not only tasty but an important part of the diet.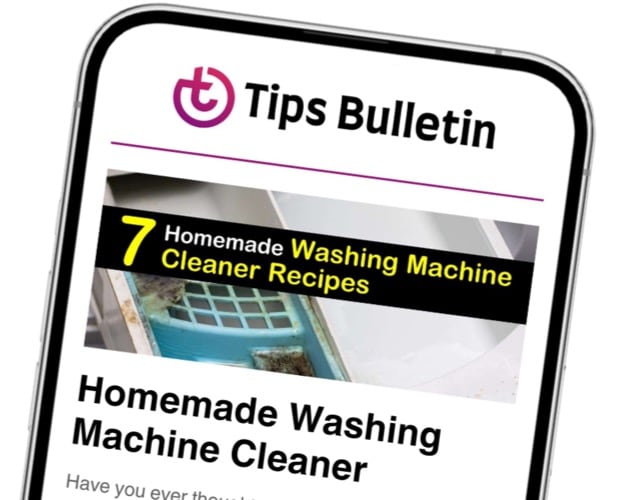 Finally, an email that Transforms Your Home.
Get the latest home and garden tips from our experts, delivered straight to your inbox.
How to Start Growing Kidney Beans
Although kidney beans exist among various other beans within their category, there are numerous kidney beans to choose from, each with its benefits. Research different varieties to narrow down which kidney bean plants are best for you or plant garbanzo beans or another bean type.
For a successful growing season, kidney beans grow ideally in temperatures between 65-80°F in growing zones four and up where temperatures are higher.
Planting Kidney Beans
Like when you grow pinto bean varieties, kidney bean plants do not like being transplanted, so it's best to direct sow heirloom seeds in your garden bed after the last frost date in your area. Kidney bean seeds enjoy full sun. To maintain soil temperature, lay a cover of plastic on the soil to help retain heat in early spring.
When planting kidney beans and for the way to plant pole beans of most types, keep spacing in mind by leaving four inches between vining seeds and eight inches for bush varieties. The way to grow lima beans or kidney beans is to plant the seeds one inch deep in well-draining soil.
How to Grow Kidney Beans Successfully
Kidney beans grow shallow roots that do not enjoy being too wet, so keep the soil moist without overwatering. Before planting seeds of butter or lima beans, as well as kidney beans, mix an inoculant into the soil. Bean inoculants infect legumes in the soil and allow them to form their own nitrogen-fixing nodules that make beans nitrogen powerhouses.
Keep the area free of weeds by adding a layer of mulch to the site. If you are growing a vining variety, ensure they have support to continue growing by adding a trellis near your plant.
Harvesting Kidney Beans and Preparing Them
There are a few differences when you harvest bean varieties. You harvest lima beans differently than kidney beans, for example. To harvest kidney beans, remove the plant from the soil and hang it upside down to allow the beans to dry. Pick the dried beans from their bean pods and store them in a sealed container or jar.
To avoid the toxicity of kidney beans when you're ready to use them, pre-soak and boil them for 30 minutes to destroy toxic proteins.
Common Pests for Kidney Beans
While growing kidney beans, be watchful for signs of damage caused by pests that impede a successful harvest. If left untreated, an infestation of pests causes plants to wilt and die.
Cutworms chew holes into fruits and target snap beans and other crops like lettuce. If worms are a common issue in the garden, sprinkle diatomaceous earth around your plants. This creates sharp debris for insects to crawl over that cuts into them or, in the case of slugs, dries them out.
Aphids are insects typically found on the underside of leaves. To deal with a small number of aphids, prune the affected leaves, but insecticides effectively handle infestations.
Leafhoppers are another pest that targets the leaves of your plants. Insecticidal soap sprayed on young leafhoppers kills them and prevents adult leafhoppers from damaging your garden.
Combine neem oil with dish soap, then add two tablespoons of this mixture to a spray bottle with water. Mix your soap and oil in advance; however, only mix with water what you plan on using that day.
Diseases for Kidney Beans
Fungal diseases occur when growing kidney beans; the wind carries harmful spores that infect plants. Using fungicide and allowing proper air circulation are simple ways to make fungus struggle to thrive on your plants.
A common disease is a white mildew forming on your plants. The best method for prevention is to rotate crops and avoid planting beans where beans previously grew.
Advice on Growing Bush Beans in Containers
Although not practical, kidney beans can be grown in a suitable container, but it's best to use a bush type bean because of their size. Sow your seeds into a 12-inch pot; however, it may take up to ten seeds per pot to grow enough beans to make a fruitful harvest.
Kidney beans are a fun ingredient to include in many dishes, and we hope after learning more about them, you're inspired to start planting and that we answered questions like "How do kidney beans grow?"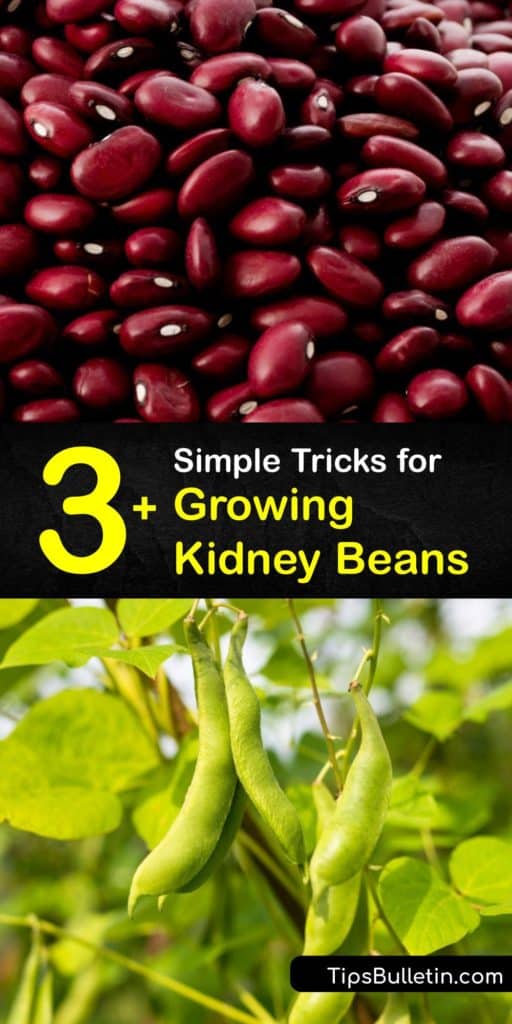 If our tips on how to grow kidney beans are helpful, consider sharing our guide for planting kidney beans on Facebook and Pinterest with those that may find it useful as well.