Sprouts are an excellent way to add taste and crunch to a sandwich while improving the nutritional content. If you've ever pondered how to grow mung bean sprouts, you're likely not alone. Many dietitians believe bean sprouts are a superfood since one cup contains more than the suggested daily dose of vitamin C.
Sprouts are successfully germinated plant seeds or baby plants. You may cultivate a variety of sprouts, each with its own set of health benefits and flavors. Legumes and pea sprouts (such as lentils, chickpeas, or black bean sprouts), sprouted grains (buckwheat and brown rice), and shoots from veggies, nuts, and other seeds (like beet and alfalfa sprouts) are some of the most popular possibilities.
Generally, different beans whose stems and leaves can be eaten are excellent sprouting candidates. Note that you should only grow castor beans at home if you don't have pets or young children, as the seeds are poisonous. Plants from which you solely eat the fruit (such as tomatoes) are usually ineffective.
How to Sprout Mung Beans at Home
Growing mung bean sprouts is simple and perfect for small spaces, requiring only approximately four inches of tabletop space. Quickly learn how to sprout mung beans with just a bit of knowledge.
Save a trip to the grocery store or health food stores by understanding how to grow bean sprouts at home. Raw sprouts are popular in Asian cuisine and add crunch to a stir fry or salad. Mung bean sprouts are regarded as very healthy food as they are low in calories and high in vitamins and minerals.
The process of how to grow mung bean sprouts is straightforward though growing mung bean sprouts is not without its risks. It's vital to be confident about how to sprout mung beans and store your sprouted beans correctly after the sprouting process to avoid bacteria like E. coli.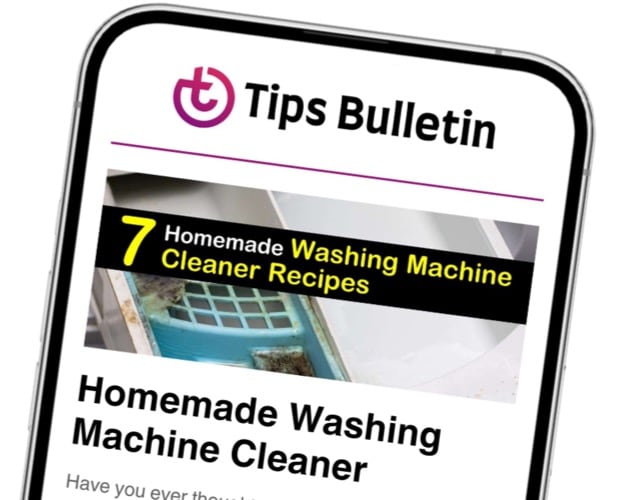 Finally, an email that Transforms Your Home.
Get the latest home and garden tips from our experts, delivered straight to your inbox.
Raw bean sprouts are not appropriate for everyone, as even when prepared perfectly, there's a chance they may still contain some microorganisms. Cooking the sprouts kills any bacteria, though it does sacrifice some nutrients, ensuring children, pregnant women, and the elderly can consume sprouts safely.
What are Mung Beans?
The mung bean is perhaps the most popular bean sprouted for culinary purposes. They are crunchy, slightly nutty, with high water content, and used cooked or raw. Mung bean sprouts are plump silver or white sprouts with two little yellow leaves at one side. They form when mung beans undergo germination.
The mung bean plant, part of the Fabaceae family of legumes, has been grown since ancient times and is popular in Asian cuisine because of its adaptability and nutritional value. Culinary enthusiasts add their own mung bean sprouts to various Asian and Indian recipes and rice and noodle meals.
How to Grow Mung Bean Sprouts
Learning how to plant mung beans makes it easy to grow your own sprouts right in the kitchen. Though it may seem challenging, making sprouts requires no expensive equipment and can be done without a sprouter using a DIY sprouting jar.
It's a simple process to plant bean sprouts. Fill a wide-mouth jar (a canning jar works perfectly) with one or two tablespoons of your preferred unsprouted seeds and cover with two inches of warm water. Refrigerate the mixture overnight.
Turn the jar upside down over the sink to drain the excess water. Secure a clean cheesecloth over the mouth of the jar with a rubber band. Alternatively, tip the water and bean seeds into a fine-mesh colander, ensuring the holes in the strainer are much smaller than the seeds to prevent any from falling into the sink.
Start rinsing the bean seeds by pouring cool water into the jar, swirling the seeds around, then draining again using the cheesecloth or strainer method. Every day, repeat the soaking followed by the draining and rinsing procedure until your sprouts reach the appropriate size.
Depending on the type of sprouts you're producing, this could require three to seven days. The optimal time to eat sprouts is when they're still small and begin turning green; give them a final rinse and store.
Tips for Growing Mung Bean Sprouts
When you're new to mung beans, planting and sprouting may seem challenging. Look for seeds clearly marked "sprouting seeds." These seeds are thoroughly cleaned and free of pathogens. If you can't find sprouting seeds in your local garden center, check your preferred seed catalog or the Sproutpeople website.
While producing sprouts in a jar is ideal, you can also invest in additional specialized sprouting equipment. Multi-tier sprouters, lids with various strainers for simple rinsing or draining, and automatic sprouters are options. Growing sprouts and including them in your diet is an easy and effective way to boost nutrition.
Preparing Bean Sprouts
Mung beans generate a crisp, nutty-tasting edible sprout. Although these sprouts are strong enough to withstand cooking, they are frequently served raw in a salad or on sandwiches. Mung bean sprouts are low calorie, fiber-rich, and high in B vitamins and vitamins C and K.
Unlike more fragile sprouts like alfalfa or some microgreens, mung bean sprouts fare better when stir-fried or served in hot soups. Refrain from cooking your mung bean sprouts for more than 30 seconds to one minute to keep the crunch.
Lightly rinse your bean sprouts with cool water and dry them thoroughly before adding them to stir-fried foods. Aromatics like garlic or ginger, seasonings like soy sauce, and grains like rice and noodles go well with sprouts.
Bean Sprout Warnings
Raw mung bean sprouts should not be consumed by children, pregnant women, the elderly, and anybody with a weak immune system since they may carry bacteria. Cooking the sprouts causes some nutrients to be lost, but it kills potential microorganisms and ensures the mung bean sprouts are suitable for consumption by anyone, even at-risk groups.
Mung Bean Sprout Storage
After successfully growing bean sprouts, storing them properly ensures they are safe to eat. Mung bean sprouts have a limited shelf life and should not be left at room temperature. Wait until the sprouts are ready to use before washing them.
If you intend to use them within a few days, store the sprouts loosely packed in a sealed plastic bag with a layer of paper towels to absorb any moisture in the refrigerator. Put them in a closed container, cover them with water, and refrigerate them to store them for up to five days.
Sprouts are a tasty and healthy food rich in magnesium and other essential minerals. Mung bean sprouts have a mild vegetal flavor and won't overpower a dish, as they are prone to absorbing the spices on the plate. Sprouts primarily serve as a crisp, juicy addition. They add a pleasant contrast and crunch, especially in stir-fried foods, which often have a lot of spices and textures.
Whether you're sprouting microgreens, mung beans, or alfalfa, following the correct sprouting procedure ensures your sprouts are fresh and crunchy, and safe to eat.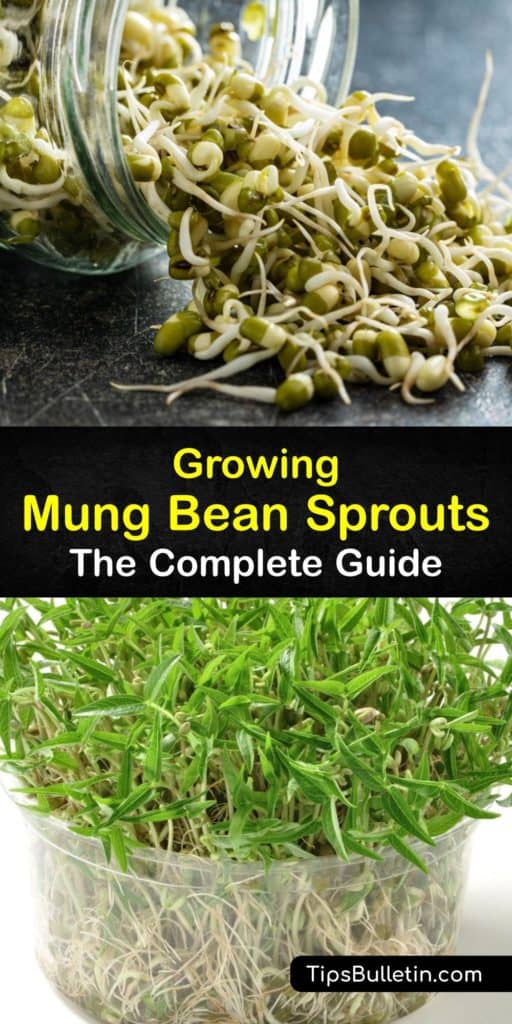 If you loved this article on how to grow mung bean sprouts, please share this helpful information on growing mung bean sprouts with your friends and family on Pinterest and Facebook.