There are various benefits to growing potatoes in grow bags instead of in the ground, so many growers are interested in learning how to grow potatoes in a bag. Whether you love new potatoes or prefer giant spuds for baking, grow bags are perfect for small spaces, to capitalize on garden space, or to extend the growing season.
It's enjoyable to grow your own potatoes or sweet potatoes. Potato plants grow swiftly and produce a large output which is easy to harvest when you use a potato grow bag. Like those in a raised bed, bag potatoes stay warmer above ground level, meaning growers may plant potato pieces or chit potatoes earlier.
Regularly check the soil's moisture level, give it plenty of water, and harvest many potatoes. The soil in a potato container dries out more rapidly than ground soil, so be extra careful about watering when planting potatoes in bags. For optimal growth, keeping your soil wet but not waterlogged is essential.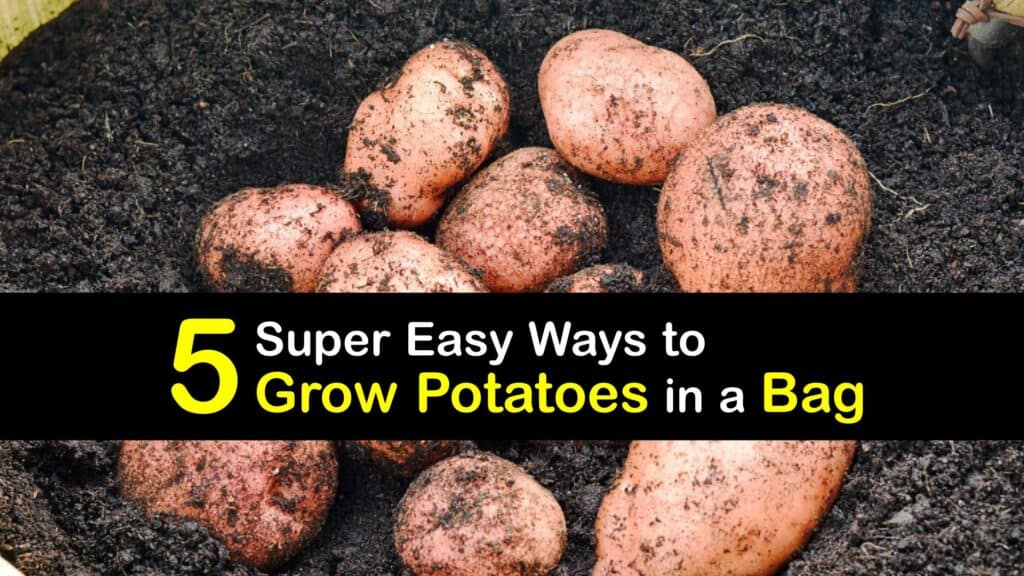 Brilliant Tips for Planting Potatoes in Bags
Understanding how to grow potatoes in a bag opens a new world of possibilities for gardeners, whether you want to start growing potatoes indoors or out. Planting potatoes in bags provides a solution for those looking to produce food in limited space or needing to make the most of their available garden space.
Though potato grow bags are the most commonly discussed and potatoes are the main crop cultivated this way, other plants and food crops are successfully produced in bags. Use store-bought potato grow bags, or make a DIY version with sturdy burlap or plastic bags and reap the benefits growing in a bag offers. Of course, potato gardening in buckets or a garden plot is also popular – it depends on your space and needs.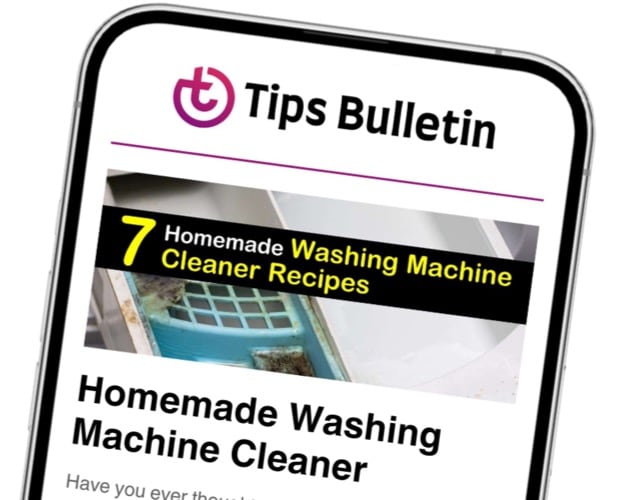 Finally, an email that Transforms Your Home.
Get the latest home and garden tips from our experts, delivered straight to your inbox.
Potato Varieties for Your Growing Bag
Potatoes are a staple in many dishes, from baked potatoes to stews to potato salad. All varieties of potatoes grow well in grow bags, provided the bag is large enough to accommodate them and the seed potatoes aren't crowded.
Choose a variety based on what your family likes to eat, or consider growing a different type in each bag to enjoy a range of spuds.
Whatever kind of potatoes you decide to grow, grow bags make cultivating these plants easy and minimize the space potato plants take up in your garden. Speed up potato sprouting by choosing the right variety and planting at the best time for your area.
How to Grow Potatoes in a Bag – Preparing to Plant
Plant potatoes in your bags when the local soil temperature reaches 40°F, typically 4-6 weeks before the last frost passes. The growth season lasts virtually all year for most potato types, though seed potatoes need frost-free months to get established.
Grow potatoes all summer long in colder northern climes or grow potatoes in warmer southern climes throughout the fall, winter, and spring. Use potting soil that drains quickly and has perlite, and add organic fertilizer, such as manure tea.
Shake thoroughly and distribute onto the soil to boost its nutritious value. Cut your chitting or seed potatoes into small chunks with at least two growth nodes or eyes. Before planting, allow the cut surfaces to rest for a few days to enable callus development.
Place your cut-up potato tubers in an egg box while they form a callus and are ready for planting. Set each small piece in its own cup to allow airflow and decrease the chance of mold or fungal issues.
Planting in Potato Grow Bags
Once your seed potatoes are callused and have shoots, they're ready to plant. Place the bag in full sunshine and add potting soil mixed with compost. When you fertilize your potatoes at planting time, add the fertilizer to a depth of four to six inches.
Insert the prepared seed potato pieces into the soil with the growth nodes facing up. Always plant potato eyes facing up so they'll grow correctly. Due to the plant's size, it is essential to provide adequate space to breathe and grow; it helps them stay healthy. Add a few inches of potting soil to cover the seed potatoes and water them well.
Care When Growing Potatoes in a Bag
Potatoes cannot develop without sunlight and water. One of the critical components of planting potatoes in bags is to keep the soil moist, not soggy. To assess the soil's moisture content, stick your finger at least an inch into the soil mix every day.
If your potato plant appears dry, it is ready for the water. Water your potato container plants more often if it's especially hot or windy. To determine whether your bags have adequate water, look for water dripping from the bottom of the bag. Mulch aids in conserving soil moisture.
At least 6–8 hours of full sun should be received by your bag each day. To encourage potato production, practice hilling or earthing by adding soil to the top of the bag as your plants grow. Hill your plants by covering the bottom half with compost mix or a few inches of soil, and watch for pests like the Colorado potato beetle to ensure a big harvest.
Harvesting from Potato Planting Bags
Unlike potatoes grown in the ground, bag potatoes are uniquely simple and quick to harvest. It can take up to three or four months to harvest your potatoes. After your plants bloom and flowers appear, your potatoes are ready to be collected.
To enjoy tender new potatoes, reach into your grow bag and carefully remove one handful of young potatoes at a time or harvest all of the potato crop as the plants start to yellow and die late in the season.
The simplest method for a complete harvest is to tip the bag over and empty the contents onto a burlap blanket or tarp. Dumping out the contents in the grow bag saves the labor of digging in the garden bed and ensures you can sift through the soil and find every tuber.
Homegrown potatoes are delicious and so rewarding. Grow bags mean anyone can plant potatoes, no matter how much space or funds you dedicate to gardening. With regular watering, hilling, and attention to pests, potato plants are hardy and produce a massive crop for the amount of space they require.
If you loved this article on how to grow potatoes in a bag, please share these brilliant tips for planting potatoes in bags with your friends and family on Pinterest and Facebook.