You may have seen these small green peppers pop up at your local grocery store, farmer's market, or even on the appetizer menu at your favorite restaurant. Shishito peppers are the perfect blend between sweet and spicy and a fantastic new plant to grow in the garden. Learning how to grow shishito peppers is an enriching experience for foodies.
Whether you blister, saute, or fry them, these flavorful heirloom peppers are a new vegetable you don't want to miss. Growing shishito peppers in your garden is ideal for a gardener at any experience level.
They require minimal care and have few pests and diseases so that you can raise them without much work.
Use this article as a guide to teach you how to grow shishito peppers from seed, transplant them to an outdoor or container garden, care for them, harvest, and cook with them.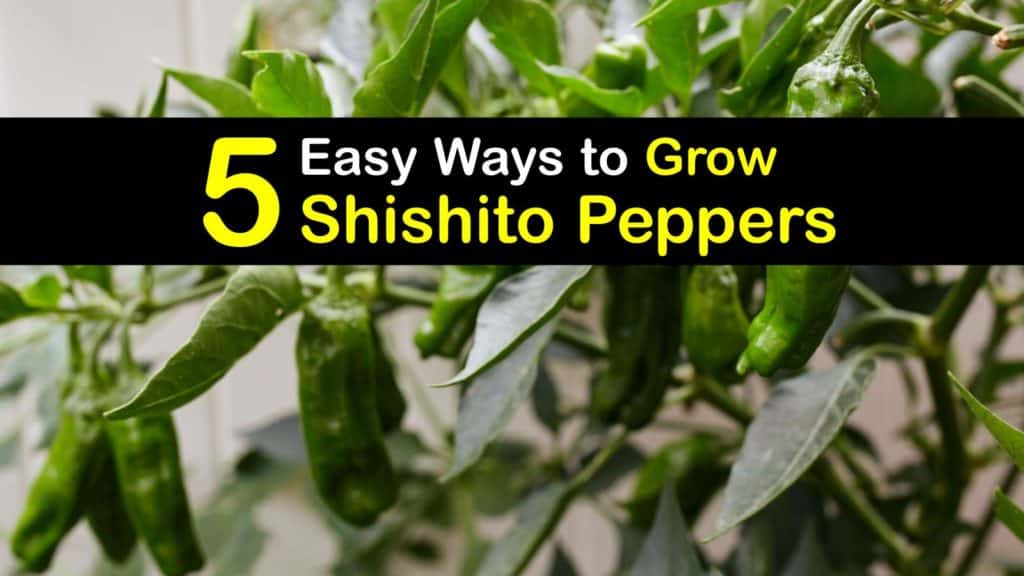 What is a Shishito Pepper?
There are so many kinds of peppers that there are opportunities to grow some of several varieties at home. Don't feel too down if you haven't heard of these small, spicy veggies. People worldwide are asking, what is a shishito pepper, and why are they becoming so popular?
Shishito peppers, also called Capsicum annuum, are a mix between a sweet pepper and hot peppers. While it is spicier than a bell pepper and sweeter than cayenne pepper, they aren't unbearably spicy.
On the Scoville heat unit, they are most similar to jalapenos and the Padron pepper. The name shishito comes from the Japanese language and translates into English as the lion head pepper.
They are remarkably popular in Japanese and Korean cuisine but have recently made their way to America and are becoming increasingly prevalent.
Look for shishito peppers at your local grocery stores or farmers market. If you're interested in learning how to grow shishito peppers, there are shishito pepper seeds and saplings that are likely available at your nearest garden center.
Tips on Growing Shishito Peppers
The most important thing to remember when growing shishito pepper plants or you grow jalapenos is that, like all other plants, they have specific requirements that must be met to thrive.
These specifications include the hours of sunlight they get, soil temperature, spacing, water levels, and nutrition access. As long as you meet their basic needs, these plants supply you with a hardy harvest for you to snack on all summer long.
How to Grow Shishito Peppers
Although saplings might be available at your local garden center, you also might be out of luck and have to grow them from seed. Don't worry too much because these are some of the easiest peppers to develop from start to finish.
Whether growing ghost peppers indoors or shishitos, start your peppers indoors about eight weeks before the last frost of spring. Some home gardeners choose to soak their seeds to improve the germination rate. Soaking seeds rehydrates them so that they're ready to start growing.
Fill a small pot with organic fertilizer and place several seeds just under the soil's surface. Keep in mind that pepper seeds germinate the best at temperatures between 70°F and 90°F.
Placing the pot in a sunny windowsill is fine, but they do best if you purchase a heat mat or grow lights. After only two weeks, the little seedlings begin sprouting and require less moisture than before.
Too much water in the soil when you grow bell peppers or other varieties causes mold to grow and kills them, so ensure that your soil dries out between each watering. As the sprouts get older, they also require more light. Give the peppers at least six hours of sunlight every single day.
Once your peppers start to show their first pair of leaves, they are ready to be moved into individual pots. If you plan on growing shishito peppers in pots throughout the entire growing season, then give plenty of room to grow and mature.
How to Transplant Shishito Peppers
One of the most critical steps of growing shishito peppers or growing habaneros from seeds is transplanting them safely to a raised bed or outdoor garden. DIY gardening is fun but only becomes rewarding if your harvest is successful.
To guarantee that your peppers don't go into shock, you must harden them off first. About one week before it's safe to transplant them outside, move your containers out into the sun for several hours each day.
Once hardened off, it is time to move them outdoors permanently. Keep the spacing at least two feet apart between each plant and cover the soil surface with mulch to regulate soil temperature and moisture.
Caring for Shishito Peppers
Shishito peppers require full sun, meaning they demand at least six hours of direct sunlight every day. Do a soil test to ensure that the soil pH level is between 6.2 and 7.0. Shishito peppers enjoy consistently moist soil without being too soggy
Although shishito peppers don't have many pests and diseases, that doesn't mean they're immune. The most significant things to look out for are aphids, slugs, and leaf miners.
How to Harvest Shishito Peppers
In general, shishito pepper plants take about four months to grow and ripen so that they're ready for harvest. Some peppers turn red, yellow, or green at maturity. The redder they get, the riper they are.
It is best to harvest the shishitos when they are a vivid green color. Use a pair of pruning shears or a sharp knife to cut the peppers off at the stem while leaving a small portion of it still attached to the veggie's top.
Pulling the peppers off by hand might cause the branches to break, and keeping the stem intact helps them stay fresh longer. Store your shishito peppers unwashed in the refrigerator in a half-open plastic bag until you're ready to use them.
How to Cook with Shishito Peppers
There are a lot of fun ways to cook with these small green peppers. Pickling them and frying them in tempura are two popular ways to eat them.
You may also stir fry them and eat them with other proteins and veggies. However, blistering is increasingly popular because it makes their thin skin burst open and gives you the full experience of sweetness and spiciness.
Grab a big, heavy skillet and heat it over medium-high heat on your stovetop. Put the washed peppers in a bowl, toss them with olive oil, and set them to the side.
Once the heavy skillet is hot, place the peppers in a single layer on the skillet and set aside the bowl they were sitting in. Sauté the peppers for six to eight minutes, turning them occasionally until they are charred and blistered.
Use tongs to put the blistered peppers back into the bowl with the olive oil and toss them with coarse sea salt and freshly chopped cilantro and serve them.
What is a shishito pepper? These green peppers are sweet, spicy, and so easy to grow that even a novice gardener enjoys these increasingly popular food items. With so many peppers to choose from, we know that these won't disappoint.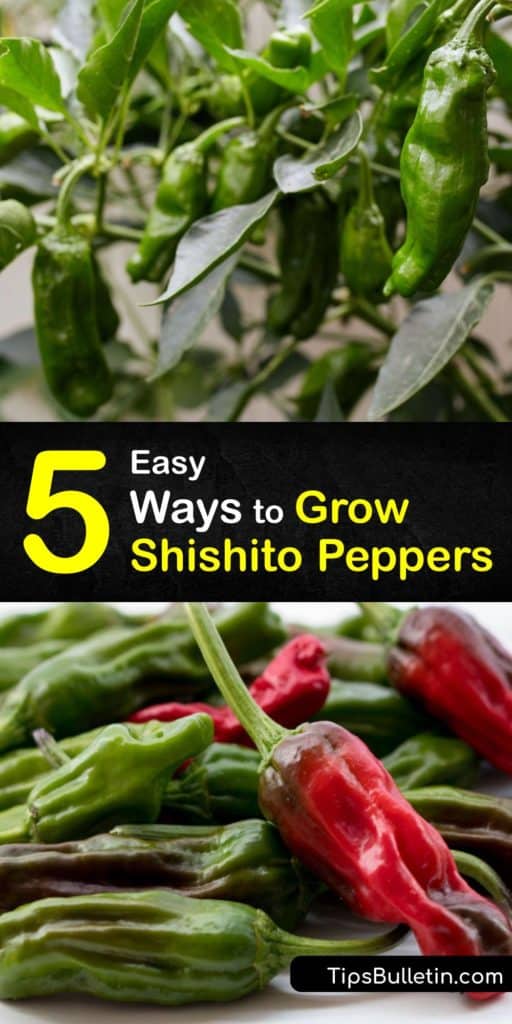 If this article taught you how to grow shishito peppers, share these tips for growing shishito peppers at home on Facebook and Pinterest.