It's becoming more common to want to grow your own leafy greens at home. Unfortunately, not all of us have the space or land that enables us to do that. Figuring out how to grow spinach in containers is the perfect solution for those who cannot have an entire outdoor vegetable garden.
Growing spinach in containers is easy and uses a minimal amount of space. Regardless of where you live, this is one cool-season crop accessible to everybody. Planting spinach in containers only takes a little bit of time.
Once you get the hang of container gardening with spinach, you might find yourself wanting to expand your knowledge to other crops, like Swiss chard or onions. Growing spinach indoors is a simple way to consume extra nutrition without spending hours slaving outside in the scorching heat.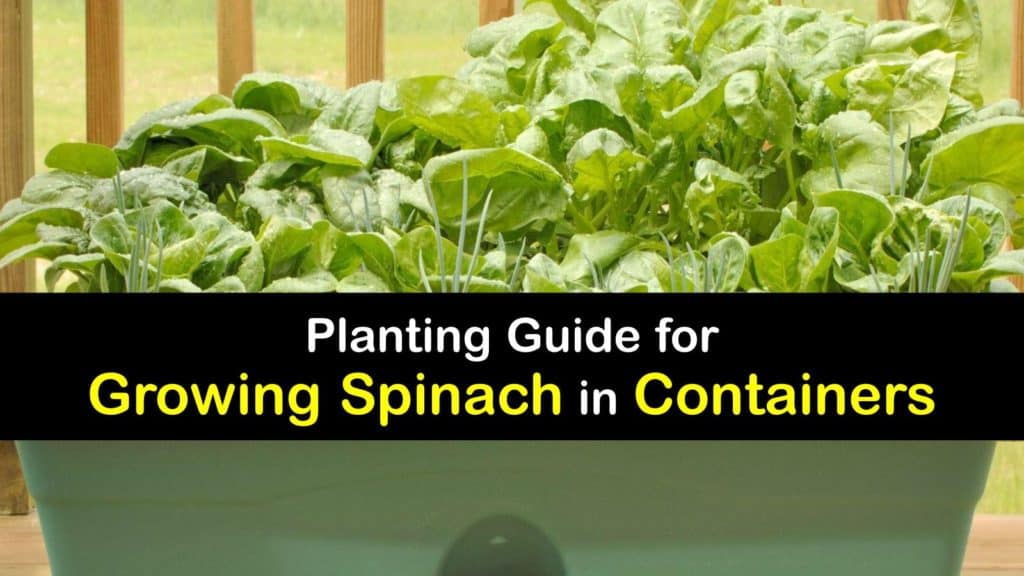 Benefits of Planting Spinach in Containers
Growing spinach in a container has more benefits than just saving space. Spinach or Spinacia oleracea is a leafy green veggie that originates from Persia.
Spinach seeds are part of the amaranth family and are related to other veggies like beets and quinoa. It is incredibly healthy and packed with nutrients and antioxidants that reduce stress and prevent cancers.
In 100 grams of raw spinach, there are 23 calories, over 91 percent water, three grams of protein, and two grams of fiber. There is also less than half a gram of fat and sugar.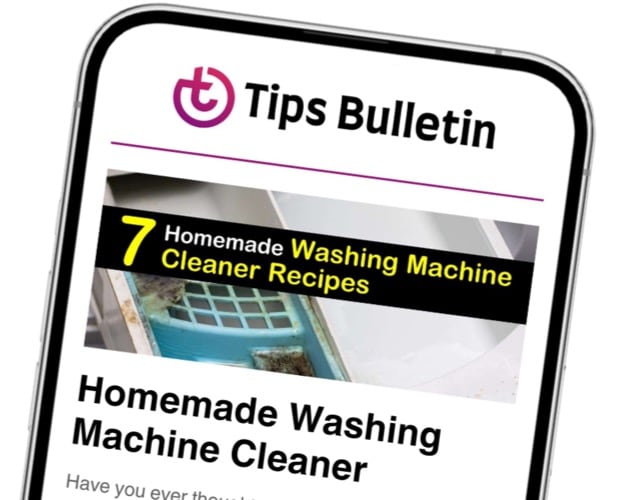 Finally, an email that Transforms Your Home.
Get the latest home and garden tips from our experts, delivered straight to your inbox.
Common types of spinach are a go-to source for vitamins A, C, and K. It contains folic acid, thiamin, iron, magnesium, and calcium. These numbers change slightly for each one of the spinach varieties, but overall it is a highly healthy plant to consume.
Some of the most notable health benefits from spinach plants are the reduction of oxidative stress, blood pressure, and the chance of cancer.
In addition, if your vision is a little blurry, you might eat more spinach to help with your overall eye health as well. Now that you know the benefits, keep reading to learn how to grow spinach in containers in as little as a few weeks.
Growing Spinach in Containers
The easiest way to start to grow Swiss chard in a pot or when you are planting spinach in containers is from spinach seeds. In no time, you'll have large leaves that you're dying to harvest and eat.
How to Grow Spinach in Containers
To grow spinach from seed, sow your spinach seeds about half an inch deep into a chosen container or seed tray. Most spinach seedlings start germination about five to 14 days after sowing. The ideal soil temperature is between 48°F and 65°F.
Wait until two or three true leaves start to appear on each plant before transplanting them to a larger pot or outdoors. If moving them outside, make sure to start the process in early spring.
When growing spinach in pots, start by picking out a container that gives them six to eight inches of space to spread out per plant. The container doesn't have to be extremely deep since the roots are shallow. The best way to grow spinach in a pot is to only plant one in each container.
Spacing for each plant must be three inches apart when grown in window boxes. If you prefer large leaves, make sure there is at least five inches of space. However, some people prefer to harvest them young. In this case, only two inches of spacing is required.
If growing these cool weather plants during the fall, ensure they have full sun. If planting earlier, give them partial shade as too much sun could cause them to start bolting early.
Grow the entire plant in high-quality potting soil. It won't hurt to amend the loamy soil with organic matter to feed the spinach leaves. Try to use well-draining soil that was never previously used for other plants to avoid fungal diseases.
Mulch the inside of the container to help keep the soil moist. This is a good practice when planting vegetables in containers. These fast growers do fine in potting mix, but the soil pH must be neutral.
Water the containers whenever the top inch of dirt is dry. Do not overwater if you wish to prevent downy mildew, and keep an eye out for leaf miners, slugs, and aphids. If the spinach leaves seem to be struggling, add a liquid fertilizer or fish emulsion to the pot.
Mix one part fresh fish, three parts sawdust, one bottle of unsulfured molasses, and a little bit of water into a large container with a lid.
Place the top on tight and shake. Mix the emulsion daily for two weeks until everything is broken down and infused. Use the mixture as a fertilizer for your spinach plants and other leafy greens.
Harvesting Spinach
Some of the most popular spinach cultivars to grow indoors are Bloomsdale, Tyee, New Zealand, and Malabar. When to pick spinach depends on the variety. In general, wait 37 to 50 days from germination for them to mature.
Harvest the outer leaves first so that the inner ones can still grow. Most spinach leaves are anywhere from three to four inches. The only difference between baby spinach and spinach is how long you let it grow. Use only a clean knife or scissors to cut the leaves off of the plant.
When the weather starts to turn hot and humid, the spinach begins to form an erect stem that produces small yellow and green flowers.
During this time, the foliage thickens and makes the flavor of the leaves more bitter. If this happens, your spinach has started bolting. Ensure that you harvest all of your leaves before bolting occurs.
Planting spinach in containers is exciting if you've never been able to grow your own food at home. While it isn't convenient for everybody, it is a step in the right direction for those curious about homegrown crops.
We hope these how-to-plant-spinach tips have helped you start a container garden and gain some basic knowledge of these leafy greens.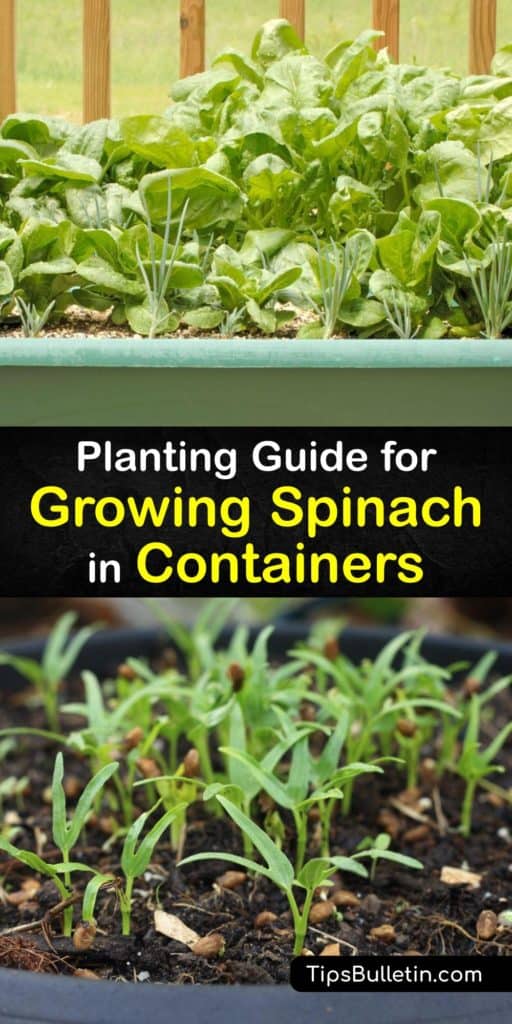 If learning how to grow spinach in containers has helped you make healthier meals at home, share this informative guide for growing spinach in containers on Facebook and Pinterest.