Mexico has given the world a tart gift by cultivating the tomatillo fruit. Tomatillo plants create green fruits that many of us use in Mexican dishes like salsa verde or guacamole. Learning how to grow tomatillos is an intelligent way to spice up your garden beds and add more vibrant flavors to your cooking.
Not everyone has the luxury of growing tomatillos, so you might want to take advantage of these unique plants. If you live in warm growing zones, then you have the right conditions to grow tomatillos.
There are a bunch of questions to answer if you've never done this before. How long do tomatillos take to grow? Do you live in the right region? What are their sun, water, and soil requirements?
We put together a guide for growing tomatillo plants successfully and using them in new ways in the kitchen. Even if you've never gardened before, these are a fun fruit to start with.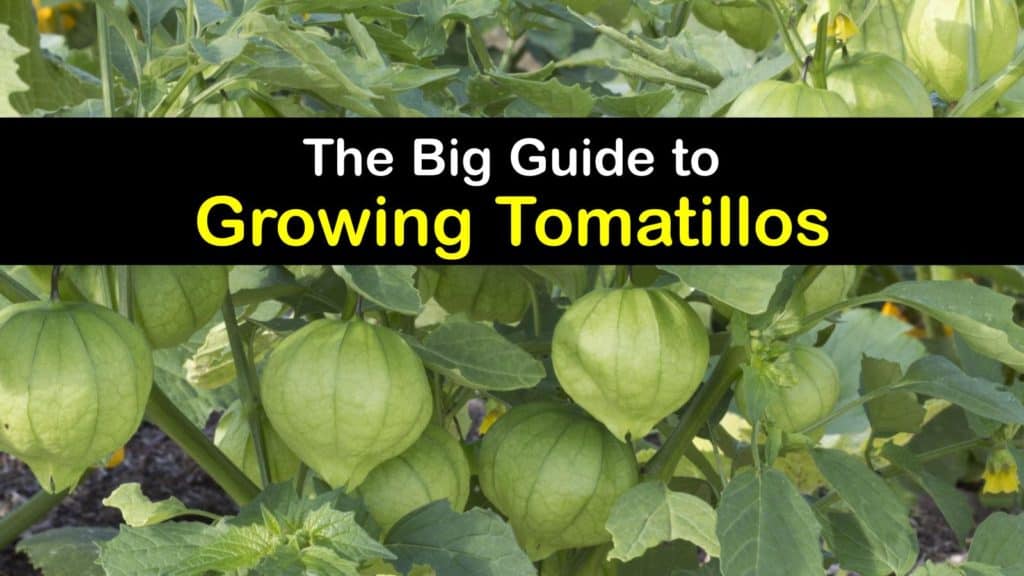 Tomatillo Background
Tomatillos come in both perennial and annual forms. The perennial variety is called Physalis philadelphica, and the annual is Physalis ixocarpa. Although the green fruits closely resemble green tomatoes, tomatillos are only cousins of tomato plants.
Tomatillo fruits are related more to the cape gooseberry or ground cherry. These plants have a papery husk that surrounds the fruit that must be peeled off before being eaten.
Tomatillos don't taste sweet like tomatoes, either. The green fruits have a sour and citrusy flavor comparable to a Granny Smith apple.
Tomatillo plants are members of the nightshade family, which are grouped because of the flowers they produce. The name translates to "little tomato" in Spanish, but it has other nicknames like the husk tomato.
Learning how to grow tomatillos is only possible because Mexico and Central America made this an important food crop, with a fossilized record of the first being 52 million years old.
They grow in the wild in their native regions and some parts of the United States. Records show that some North American tribes also used these plants to treat stomach aches and headaches.
There are quite a few common cultivars for you to choose from. Toma Verde is one of the most popular.
It produces golf ball-sized fruits, while other cultivars like the Grande Rio Verde have ones that grow much larger. In addition, there are several purple heirloom varieties if you prefer something a little more colorful.
Tips for Growing Tomatillos
Picking ripe tomatillos straight from your garden beds and turning them into fresh salsa is incredibly satisfying. Growing tomatillos at home gives you the freshest flavors and cleanest ingredients because you know exactly where they come from.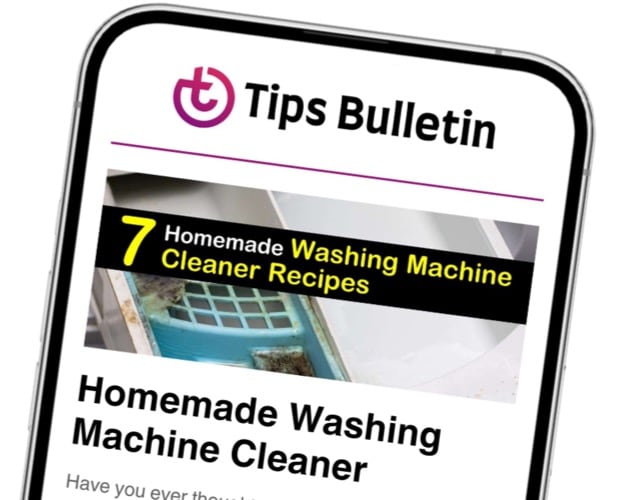 Finally, an email that Transforms Your Home.
Get the latest home and garden tips from our experts, delivered straight to your inbox.
How to Grow Tomatillos
Tomatillos only grow as perennials in USDA growing zones eight through ten. Thankfully, it is possible to grow tomatillos as annuals for all growing zones. Seeds are becoming more available at local garden centers as they grow in popularity.
If you can't find them there, check out a local nursery and ask if they can order them. If not, mail order some tomatillo seeds and propagate them on your own.
The way to grow tomatillos from seed starts when there are six to eight weeks left before the last frost date of spring is expected where you live. Growing them indoors, keep them under a grow light or on a sunny windowsill. Germination takes anywhere from seven to 14 days.
Begin transplanting them when there is no longer the risk of frost and do not forget to harden off any fruits or veggies that you start indoors.
Hardening the plants off allows them to slowly adjust to being outdoors instead of being immediately transplanted and going into shock.
Because tomatillos are not self-pollinating, you must use cross-pollination to ensure they set fruit. Buy two different seed types or transplants when you start learning how to grow tomatillos.
It is safe to plant tomatillo transplants after the danger of frost is gone. Always prepare your beds ahead of time, whether they are in your yard or if you're using a raised bed to avoid heavy clay soil.
Work about two inches of organic mulch or compost into the soil. Perform a soil test to ensure it has a pH level close to 7.0.
Air circulation is critical when growing tomatillos. Make sure there is plenty of drainage and that the location you choose doesn't have dirt that is too heavy.
Unlike when you grow shade loving evergreen shrubs, you'll never grow ripe fruit if the tomatillo plants don't have full sun. Space each plant three feet apart because they tend to sprawl. To keep this growth in check, use tomato cages, staking, or a trellis for the plants to climb on throughout the growing season.
The tomatillo vines tolerate moderately dry conditions. However, they thrive when there is one inch of water or rainfall per week.
Do not grow them in soaking wet ground conditions. Add a three-inch-thick layer of mulch to the ground to protect their roots, conserve moisture, and stop weeds from competing for nutrients.
Growing Tomatillos in Containers
Not all gardeners have the yard space to grow a large veggie garden, which is when container gardening is useful. The most significant benefit to container gardening is that it's easy to move the plants around and perfect their habitat.
Traditional gardening often leaves you facing intimidating issues like soil diseases and transplanting them to new spots.
Tomatillos are large plants and they have to be able to spread out. The way to grow tomatillos in a container is to find a very large pot that is at least a foot in diameter and fill it with high-quality potting soil.
Drill a few large drainage holes in the bottom if they aren't already there to keep the soil from being waterlogged.
Plant your tomatillo seedlings in the potting soil. Keep the crown of the plant the same as it was in the nursery pot. This means that the spot where the plant meets the soil is at the same location after you transplant it.
Move your containers to a sunny spot with at least six hours of sunshine. Try to put a tomato cage around the plant as you're transplanting it to refrain from disturbing the roots later.
Fertilizing tomatillos isn't necessary, but a slow-release fertilizer won't hurt if you don't think your potting soil had enough nutrients at the beginning of the growing season.
Tomatillo Pests and Diseases
There aren't any particular pests that tend to flock to tomatillo plants. They might get a visit from common vegetable-loving bugs like flea beetles, aphids, or potato beetles.
Most of the pests that visit your plants are easy to remove by hand or with a strong stream of water. Avoid an infestation by using floating row covers or a natural insecticide. Companion planting next to onions helps as well.
Put two bulbs, not cloves, of garlic in a blender and blend them with a few splashes of water until it forms a puree. Allow the garlic puree to sit overnight and then strain it into a Mason jar.
Stir in vegetable oil and mild dish soap, and fill the rest of the glass Mason jar with water. Put a lid on the jar and shake everything to combine.
To use the garlic insecticide, mix one cup of the mix with one quart of water in a yard sprayer. Spray the solution over your tomatillo plants liberally to keep pests away.
How Long do Tomatillos Take to Grow?
If you are still wondering how long do tomatillos take to grow, we have the answer. Tomatillo fruits are ready to harvest 75 to 200 days after they were transplanted.
You will know when to harvest tomatillos. Pick the tomatillos when their husks are filled out and starting to split. Fruits that are small and hard with a loose husk aren't quite ready for picking.
There are times where a husk doesn't split and turns brown and leathery instead. This coloring is another sign that the fruit is ripe and ready for harvesting.
Once they are pale yellow, you've waited too long, and the interior becomes seedy and loses its robust flavor. Compost the fruits that are damaged or overripe.
Storing Tomatillos
Leave your harvested tomatillos inside their husks and keep them at room temperature for a week. If you need the fruits to last longer, store them in a paper bag or the refrigerator for about three weeks. Try not to keep them in plastic bags if possible.
Always peel away the outer husk before consuming tomatillos. They feel sticky as you peel them. Wash the outside of the fruits to remove the residue right before cooking.
Tomatillos have another storage method that lasts even longer. Place either whole or sliced washed tomatillos in freezer bags and keep them in your cold freezer for up to six months.
Cooking with Tomatillos
Tomatillos aren't the most popular ingredient in American kitchens, and it is hard to find new recipes other than salsa. But, aside from their tangy taste, these are fruits that you benefit from. One medium tomatillo has only 11 calories and two grams of carbs.
They fit perfectly into a healthy heart diet because they are low in sodium and rich in potassium. A single cup has over 177 milligrams of potassium. The fiber also helps reduce cholesterol.
There are plenty of other benefits to eating tomatillos regularly. They have antioxidants that boost cancer-preventing properties and improve symptoms of arthritis, prevent vision loss, and support weight loss.
For different health benefits and flavors, try caring for several different varieties. Some of our favorites are the Purple Coban, Tamayo, and Gulliver Hybrid.
Tomatillos aren't only for turning into salsa. There are plenty of hearty meals that you're missing out on. Don't be afraid to experiment with this ingredient in the kitchen.
Once you know some of the complementary foods that this ingredient goes with, it is easy to branch out of your comfort zone. A safe place to start is by working with other Mexican ingredients.
Chicken, avocado, onion, and cilantro all pair perfectly with these tangy flavors and are easy to turn into a handful of different dishes.
One of our tastiest ways to use it is in a chicken stew that makes your taste buds explode and keeps the bellies of your family full and happy.
Start this dish by making a tomatillo sauce. Remove the husks and rinse the peeled tomatillos. Cut each one in half and place them cut side down on a baking sheet lined with aluminum foil.
Broil the tomatillos for five to seven minutes until they have blackened spots on them. Let them cool until safe to handle. Put the broiled tomatillos and the juices into a blender with jalapenos, lime juice, salt, and sugar. Set the sauce in the fridge.
To make the stew, dice and brown the chicken in a hot pot with some olive oil. Season the pieces with salt and pepper while they cook. Use tongs to remove the chicken pieces and set them aside.
Cook the onions, minced garlic, cumin, and coriander in the same pot until soft, and then deglaze everything with the stock. Stir the browned chicken into the pan and bring it to a boil.
Cook the chicken stew for 20 minutes before adding the cilantro and oregano to the pot. Once you reach your desired thickness, serve the stew as is or over some cooked white rice with sour cream or avocado.
Tomatillos might not be an ingredient you're familiar with, but they are the perfect place to start breaking out of your comfort zone, inthe garden and the kitchen. For plants that are so easy to grow, it's a shame that gardeners don't work with them more frequently.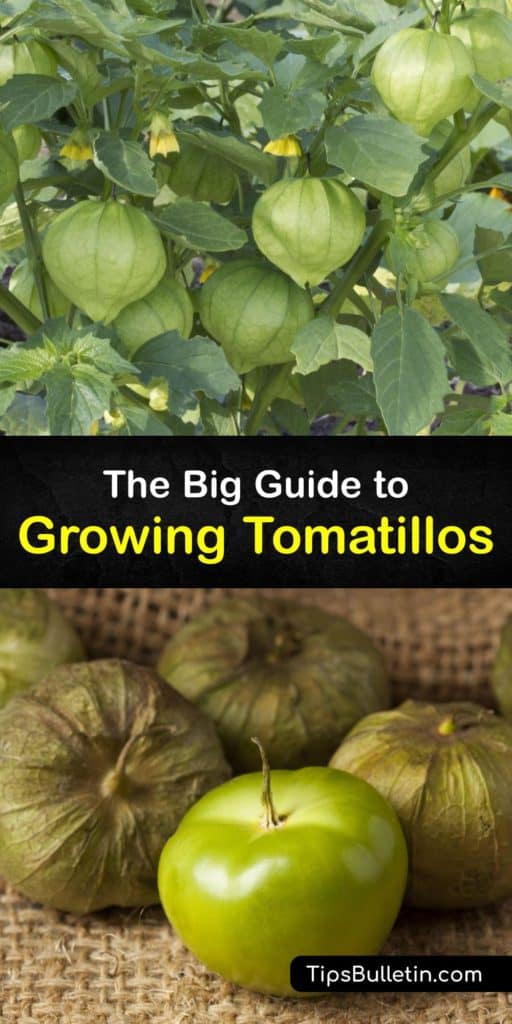 If learning how to grow tomatillos has expanded your knowledge about vegetables that grow in your region, share this guide about growing tomatillos on Facebook and Pinterest.