It's quite annoying to buy a garment and discovering that it is dry clean or hand wash only. While most washing machines have a delicate setting or a hand wash setting, there are some situations where it is better to know how to hand wash your clothes.
Washing clothes is a science. Do it properly, and your clothes look fresh every time. Do it incorrectly, and you'll spend a lot of money on replacing clothing.
In this article, you'll learn the right way to wash laundry by hand to the best laundry soap for hand washing clothes.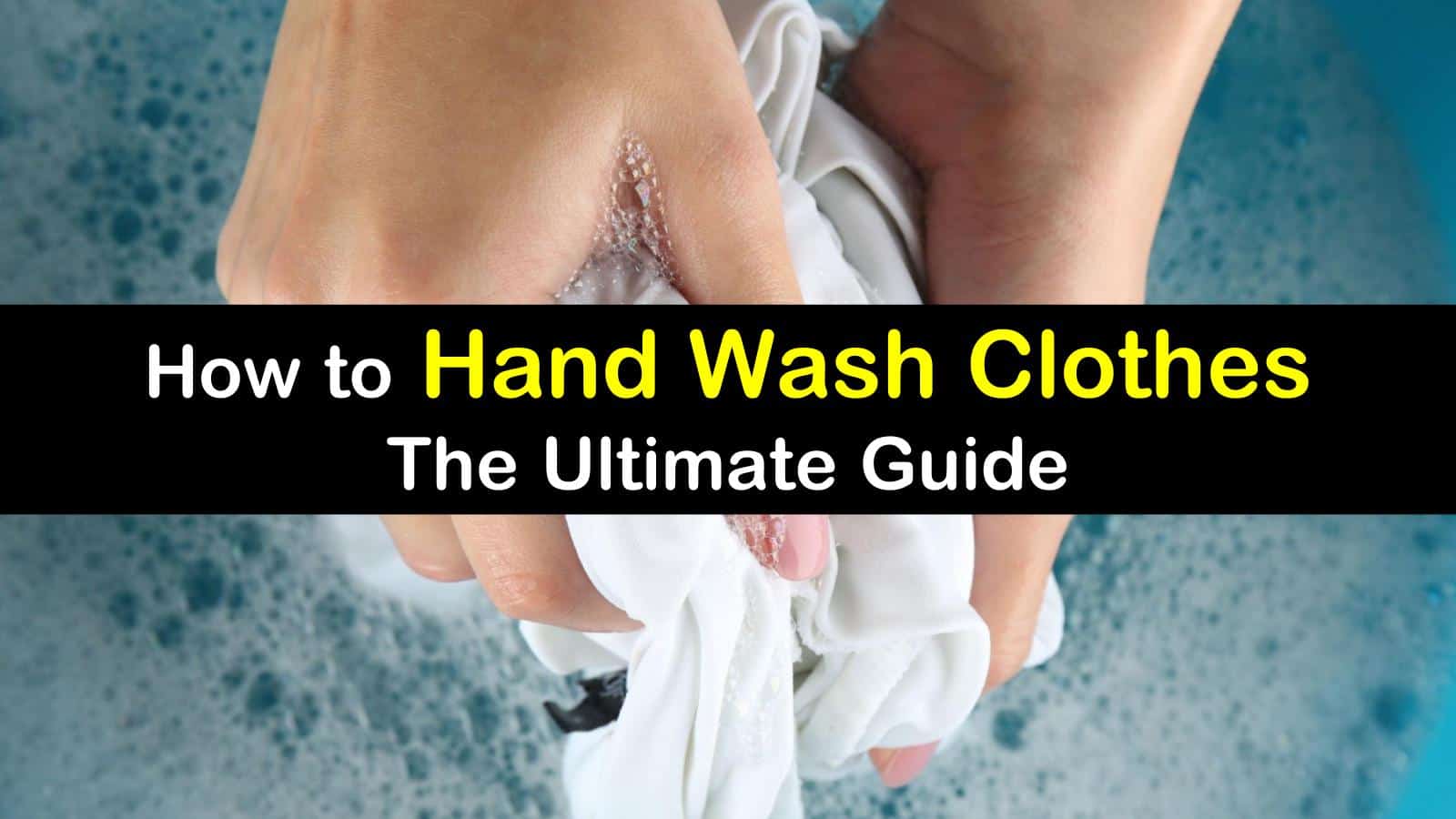 How to Wash Clothes by Hand
Handwashing garments is helpful if they are delicate, have embellishments that can come off in the washing machine, or are a certain type of material. For example, for shrinking raw denim, use the washing machine. Otherwise, handwash to ensure the fabric doesn't fade or shrink.
Here is a basic recipe for how to hand-wash your clothes. Read the label on the clothing.
Fill a sink/tub with water and add detergent. Submerge the clothes and swish them around. Rinse and wring out the clothes and dry them.
How to Hand Wash Laundry
Read the garment's label first. The label includes specific washing instructions. Be sure to follow them to prevent damage. If the type of detergent isn't listed, use dishwashing liquid, mild detergent, or DIY liquid laundry soap.
Be sure to take care of any stains before handwashing. Get coffee stains out of clothes, blood stains, grease spills, or other stains out so that they do not have the opportunity to set into the fabric.
There are a variety of different stain removal methods you can use, depending on the stain. Get acrylic paint out with one recipe and a permanent marker stain out with another. Find the one that works best for your specific stain needs.
It's a good idea to follow the best way to get cat hair out of clothes or for getting cat hair off the laundry before washing. Use a lint brush or some sticky tape.
Fill a small tub or the sink with lukewarm water or the recommended temperature on the garment's label. Add about a teaspoon of detergent. If you're washing large items or multiple pieces, more detergent may be necessary.
Submerge the clothes and soak them. Gently swish the garment in the suds for about two minutes. Do not scrub or twist because this can damage the item. Mix salt, vinegar, baking soda, and peroxide to remove sweat stains.
Remove the soap suds by draining the sink and refilling it with cool water to rinse. Work out the soap after you get sweat out of clothes or another stain by swishing the garment in the water. If you used a little too much detergent, repeat the rinse cycle.
Label Recommendations
Always inspect the garment's care label (usually located in the neck or on a side seam) before washing it. Your cotton hoodie might shrink if you use the wrong laundry technique.
Test for Colorfastness
Colorfastness refers to whether a garment will bleed or not. If the color bleeds, wash it alone or with garments that are similarly colored.
Test the garment's colorfastness by wetting an inconspicuous area and dabbing it with a white piece of cloth. If the color bleeds onto the white cloth, the clothing is not colorfast.
Separate Lights and Darks
Never wash lights and darks at the same time in the same sink. Ensure youhand wash black clothes with special laundry detergent for blacks, otherwise, dark colors will fade.
Reshape Fine Knits
A finely-knit sweater may lose its shape when it gets wet. After washing, reshape it carefully and lay flat to dry. Think about tracing the garment on butcher paper before washing to make sure you remember how the garment should look.
Do Not Oversoak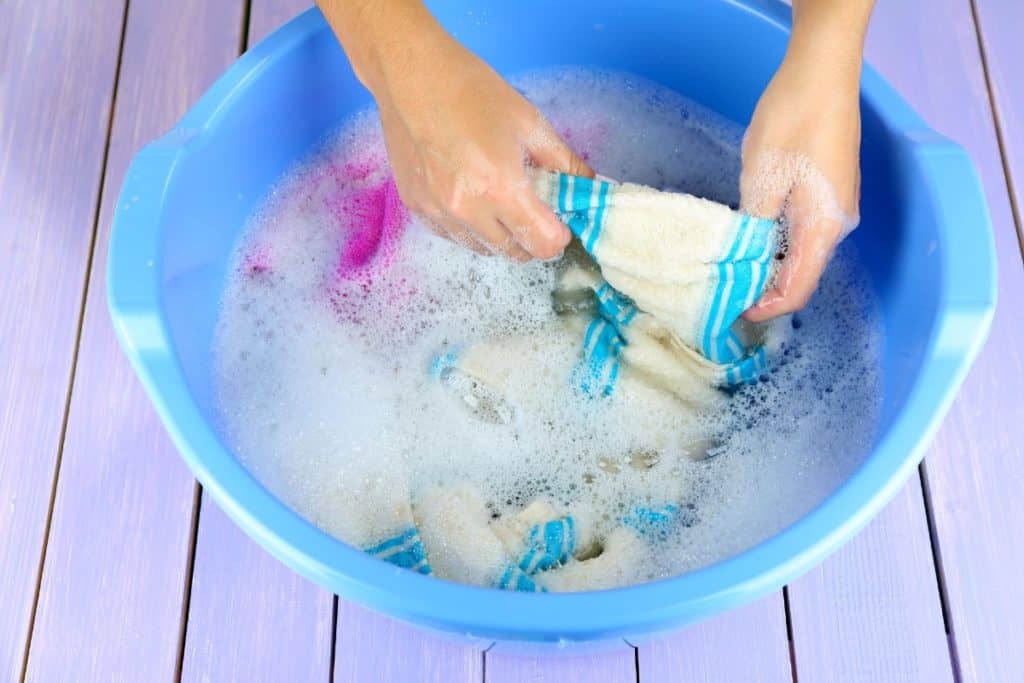 About 98 percent of dirt comes out of garments within the first five minutes of hand washing. If you oversoak it, it will not get any cleaner. The fabric will change color, shape, or size with a longer soak. If the clothing is only slightly soiled, you may need just two or three minutes to soak in soapy water.
Fabric Softener
If you want to add fabric softener to your rinse water, use two teaspoons. Don't pour fabric softener directly onto the material.
Fabric softener can be beneficial as the best way to make a jeans bigger. After hand-washing your favorite pair of jeans, use your hands to pull on the fabric to stretch it out so that it will fit you better and be more comfortable.
How to Dry Hand-Washed Clothing
Once your clothes are clean, squeeze the water back into the sink. Avoid twisting the fabric because this can damage it. Instead, lay out a white bath towel on a smooth surface.
Place the clothing onto the flat surface and pat it back into shape. Roll the garment into the towel so it absorbs the extra water. Press the rolled-up towel. If the fabric gets too wet, repeat the process with a new towel.
Generally, air-drying lingerie is better for these delicate items. If any clothes need ironing, read the manufacturer's label first, and test the iron in an inconspicuous area. Always follow label directions for drying the garment.
How to Hand Wash Cashmere and Wool
Use steps like those above for wool and cashmere clothes. Considering the fragile nature of the fabric, you can use a mild hair conditioner instead of detergent to get it clean.
Read the manufacturer's instructions before washing. Avoid drying wool and cashmere in the dryer, or you may unintentionally learn the way to shrink a shirt or your favorite sweater.
Which leads to the question: Can you unshrink clothes? While you can't actually "unshrink" clothes, you can make clothing fit better by using baby shampoo or hair conditioner.
Detergent for Hand Washing Clothes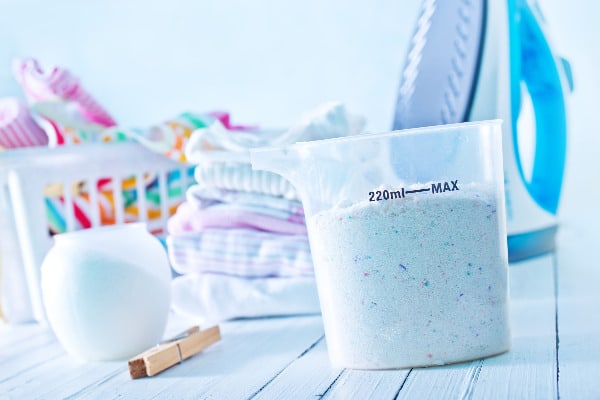 Some detergents can damage delicate items, so make sure that you pick the right type. The best soap for hand washing clothes will be mild like Woolite.
Baby shampoo or Ivory liquid soap is also mild enough for your clothes. For silk garments, a few drops of hair conditioner added to the final rinse gives it an extra soft, silky feel.
Mistakes to Avoid When Hand Washing Your Clothes
Never Wring Out Garments
Wringing out delicate fabrics damages your clothes. To remove excess moisture, lift the garment and gently squeeze it, and roll it up in a towel.
Skip Stain Scrubbing
While aggressive scrubbing cleans your jeans and many hardier fabrics, it may damage fragile fabrics like silk or linen. To wash clothes without detergent, use a stain remover for fine clothes that you can make or purchase if you have to treat stains by gently working the stain remover into the fabric with your fingertips.
This tip works just as well for getting baby oil out of clothes as it does for removing blood stains. It will also take grease stains out of clothes if the stain is a small one.
If you have old stains that you didn't see before or ones that you didn't realize weren't gone when you treated them, there is still hope. Remove old grease stains from clothes or other types of older stains by rubbing dish soap into the stain and letting it sit before washing. It's also one way to get slime putty out of clothes. If the fabric can take it, using a toothbrush to work the cleaner into the fibers can work wonders.
Forget about Hanging Things Up to Dry
If you hang delicate items, they will lose their natural shape. Delicate fabric or wool sweaters must be laid out flat to dry to keep their original shape.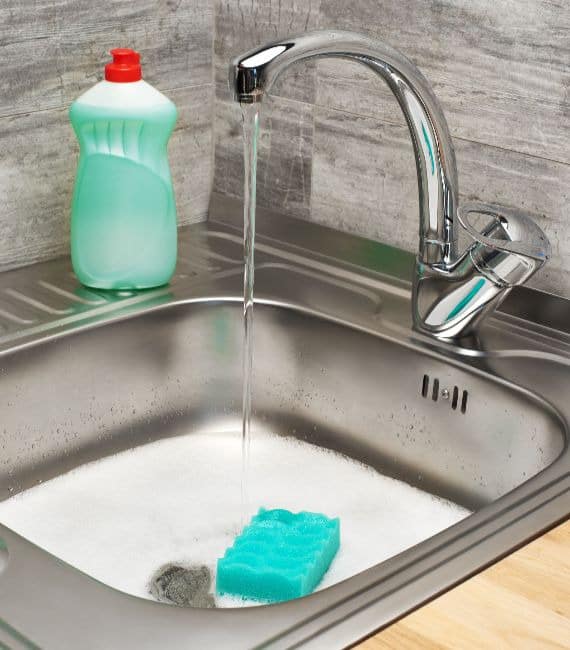 Remember to Fill the Sink First
Always put water in the sink before adding clothes, since the force of water from the faucet stresses the fabric. Fill the sink first, add soap, and swish the detergent in the water before adding clothes.
Washing the Old Fashioned Way
Learning how to hand wash clothes is a great way to save water and money on your electricity bill. You can hand wash almost anything. Once you know how to hand wash jeans and how to hand wash bras and underwear, it'll be easy.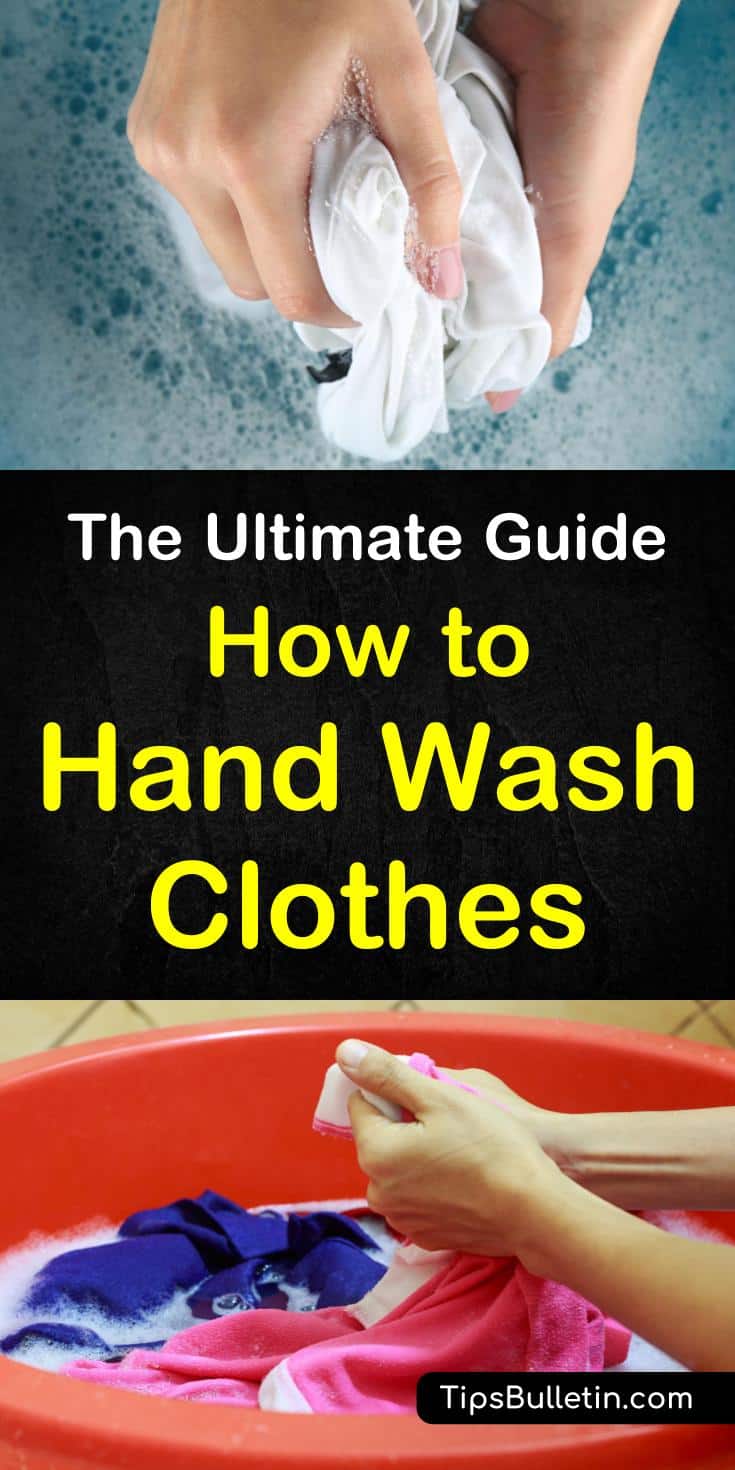 In this article, you learned how to wash laundry by hand and the best detergent for hand washing clothes. Use the buttons below to share about how to hand wash clothes on Facebook, Pinterest, and Twitter!