Many of us grew up eating broccoli with most of our family meals, even if that meant our parents force-fed it to us. Though not all children love broccoli, many adults love eating this nutritious vegetable. When starting a garden, learning how to harvest broccoli is as important as caring for it.
Harvesting broccoli at the perfect time allows us to have the most tender broccoli heads while adding a nice, deep green color to our plates. Whether you prefer fresh broccoli sauteed, steamed, or roasted, there are dozens of ways to use it in the kitchen.
Learning when to harvest broccoli will make already delicious broccoli plants taste even better. Knowing precisely when to pick broccoli does take a little practice.
Over time, you'll be sowing broccoli seeds and know the exact timing for taking a sharp knife to all of the heads of broccoli in your garden.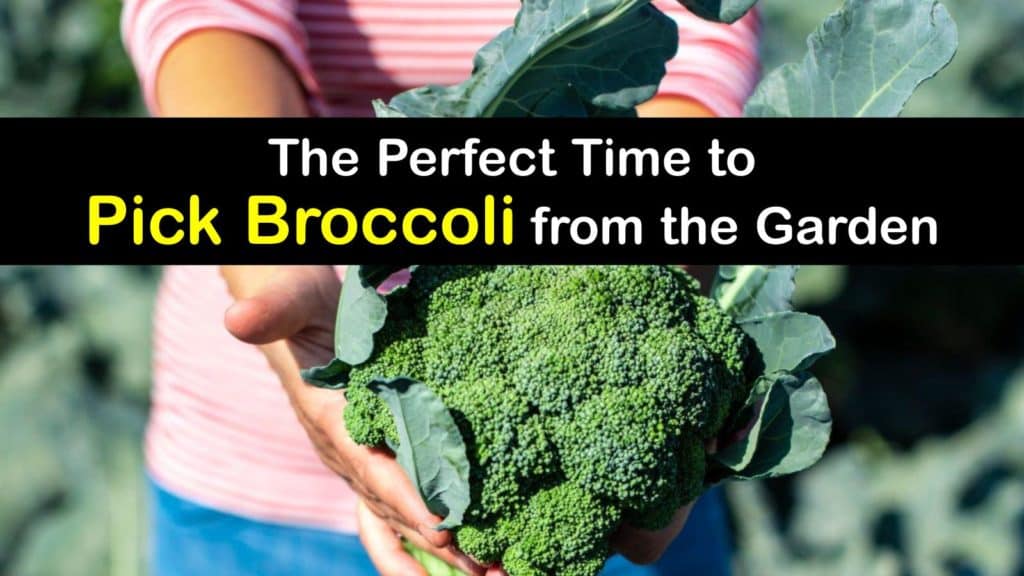 About Broccoli Plants
Broccoli's real name is Brassica oleracea. They are cruciferous vegetables, also known as cole crops, and are related to members of the cabbage family like cauliflower, collards, and Brussels sprouts.
The flower buds send side shoots out from a central head; these clusters are also called florets. The main head becomes covered in tiny buds. Each flower head is harvested while still green, but they turn into yellow flowers if you let them sit long enough.
We enjoy having these fast growers in our home garden or growing vegetables inside. They look beautiful and are full of nutrients like calcium, iron, and potassium. They are edible raw and cooked and contain minimal calories.
Knowing how to harvest broccoli when growing broccoli in containers or if it's in the garden is crucial for getting the most out of your broccoli leaves and flower buds. You get more nutrients from your plants, depending on when you decide to start harvesting broccoli.
Cancer prevention is one of the most significant benefits of learning when to harvest broccoli and eating it often. These plants reduce the cholesterol in our bodies, improve eye health, and support weight loss.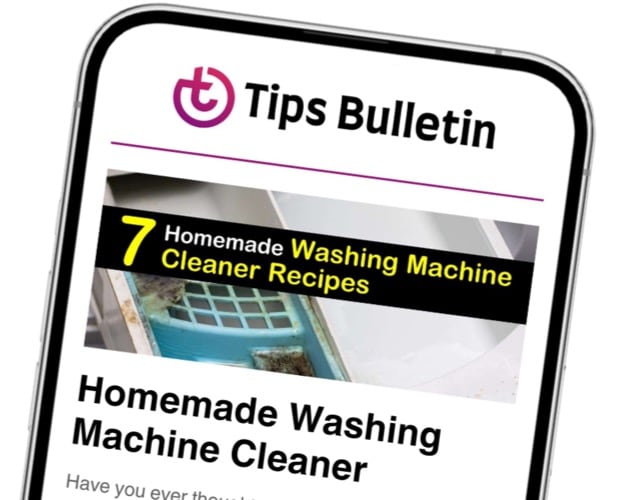 Finally, an email that Transforms Your Home.
Get the latest home and garden tips from our experts, delivered straight to your inbox.
Broccoli might not be a wise plant choice for you if you have thyroid problems or are on blood thinners. Broccoli is a goitrogen and could potentially cause thyroid problems in sensitive individuals.
It is also very rich in vitamin K1 and could cause issues for those on blood-thinning medications. Aside from that, broccoli is healthy for almost everybody to grow.
When to Harvest Broccoli
All plants are different, and the broccoli harvest time could change depending on where you live and broccoli growing season varies according to your hardiness zone.
No matter where you live, you may also experience issues where you need to keep bugs off broccoli plants. These plants prefer cool weather, and growing zones might affect your harvesting schedule. How long does it take for broccoli to grow to maturity? Keep reading to find out.
How to Harvest Broccoli
The key to harvesting broccoli plants is knowing what the plants should look like. Broccoli plants take 80 to 100 days to mature. If you have carefully monitored the plants during the growing season, they are usually ready to harvest around late summer.
You will have more success harvesting broccoli if you take care of your plants' every need. Protect them by looking out for pests and diseases, weeding their beds, avoiding bolting, and keeping on top of their primary sun, water, and soil fertilization requirements.
Common issues while growing broccoli heads are aphids, cabbage worms, cabbage loopers, and clubroot. Many are easily treated with insecticide, while others might benefit from Bacillus thuringiensis or protection with a floating row cover.
If you plant your heads in the early spring after the last frost, you start to reach harvesting time around the same time you harvest your other crops.
When are broccoli ready to harvest? What about when to harvest kale and other cool season crops? It depends on their sprouting and how badly you want to avoid bolting.
Smaller heads are okay to harvest and are crisper, but it is better to find the fine line between too early and too late. Always check for information on your seed packet to determine how many days after sprouting you should harvest them.
If you've given your broccoli plants full sun, ample spacing, and mulch to protect them from weeds, then they've likely had a successful growing season.
Flowering heads start to develop after a couple of months. When this happens, it's a wise idea to check on them every day while you pass by the garden.
If the heads aren't quite ready, harvest the smaller broccoli leaves from the main stem. They are delicious sauteed with butter or oil. Pick the leaves when they are four to six inches long.
Harvest the main head of your heirloom broccoli cultivars when they are a deep green color and each cluster is tightly grouped.
Heads that reach four to eight inches in diameter are usually the right size for cutting. Make sure you harvest the heads before the flowers open or turn yellow.
Tips for Harvesting Broccoli
Now that you understand when to harvest broccoli, it's time to take action. Try harvesting broccoli in the morning before the temperatures rise. This timing keeps the vegetables crisper.
Use a clean and sharp kitchen knife to cut the mature heads off the plant. Take at least six inches of the central stalk. Cut the stem at a diagonal to keep the plant alive and prevent root rot.
Cutting the main head isn't where the fun ends. The leaves continue to grow throughout the season and might produce edible and tasty side shoots. These are smaller than the central head but still tender and delicious.
Storing Broccoli Plants
Learning how to harvest broccoli also comes with the responsibility of knowing how to store it. Broccoli can be stored in the crisper drawer of your fridge for about five days.
Don't wash broccoli before storing because it encourages rotting. Instead, wait until right before you're ready to eat it and rinse under cold running water.
If you need an extended storage solution, frozen broccoli is the way to go. The best way to store and freeze broccoli is to blanch broccoli florets before putting them in the freezer to help maintain their flavor and texture.
Bring a big pot of tap water to a rolling boil. Drop the florets into the bubbling water for two minutes and then dunk them right into a bath of ice water.
Remove the florets to let them dry, and place them on a baking sheet in a single layer to freeze. Once frozen, dump the florets into a freezer bag and keep them in the freezer for up to six months.
Cooking with Broccoli
Most people already know how to cook with broccoli. However, not many have experienced the wonderful flavor of broccoli leaves. A salad is an obvious cooking choice. Instead, try incorporating them into a heartier dish, like pasta, to create a filling dinner for the family.
Bring some water to a rolling boil and add a generous amount of salt when it starts to bubble. Cook the dry spaghetti according to the directions on the box. While the pasta cooks, add olive oil, red pepper, and garlic to a skillet.
Allow the ingredients to cook for a couple of minutes before pouring three-quarters of the skillet's contents into a glass bowl. Rinse and cut the broccoli leaves into bite-sized pieces. Remove and discard the thick stems.
Add the broccoli leaves to the pan with some of the oil to mix. Sauté the leaves for five to seven minutes or until they start to wilt. Add the cooked spaghetti noodles into the hot skillet and toss the pasta with the oil and leaves.
Add a little bit more of the oil mix from the measuring cup until everything is evenly coated. For even more flavor, sprinkle the pasta with Parmesan cheese and a few extra pinches of salt and pepper.
While many of us know what broccoli tastes like, not everyone gets to experience the satisfaction of growing our own plants at home and turning them into a dish that the whole family will love.
When you learn how to harvest broccoli at the right time, you provide your family with the most nutrients and tender flower heads possible.
You might think that all broccoli plants taste the same, yet that isn't true. Something about growing broccoli and other cabbage family plants at home tastes better and feels more rewarding when you serve them to the people you love.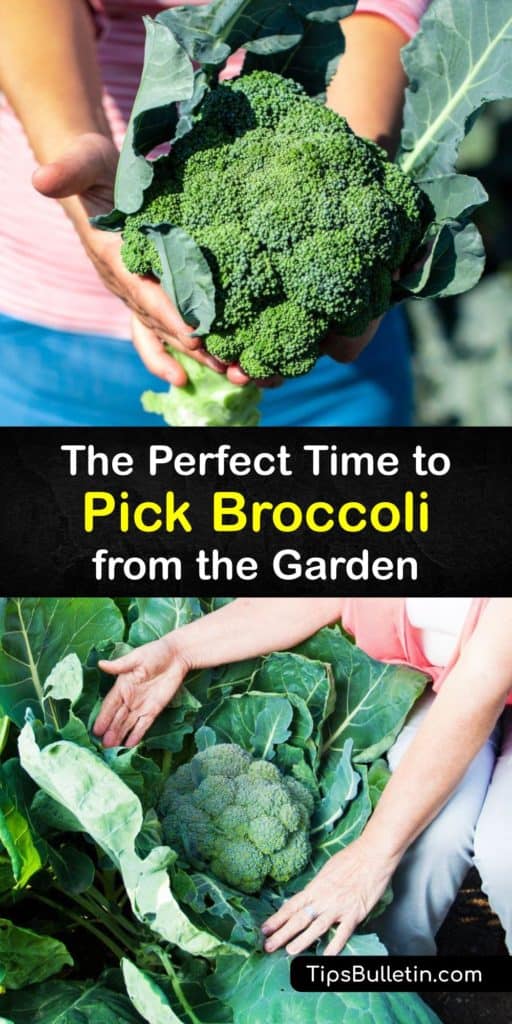 If learning how to harvest broccoli has made you feel even more confident in your gardening abilities, then share this guide for when to harvest broccoli at the perfect time on Facebook and Pinterest.