Celery is a nutrient-rich vegetable that makes an exceptional addition to any garden. Planting celery comes with many benefits for your health, garden, and the environment as a whole. Learning how to harvest celery is far easier than most people assume.
Understanding what features of the celery plants indicate whether or not it is ripe, harvesting celery is a breeze no matter your gardening experience.
Although it is feasible to purchase celery stalks at your local grocery store, we suggest planting and growing homegrown celery. Planting celery and other veggies in a garden of your own produce fresh food free of pesticides and other chemicals.
Additionally, when you plant celery, it acts as an amazing companion plant for your other fruits and veggies.
Consider this article your complete guide full of quick and easy gardening tips that teach you when to harvest celery, how to store celery, and how to plant celery seeds this growing season.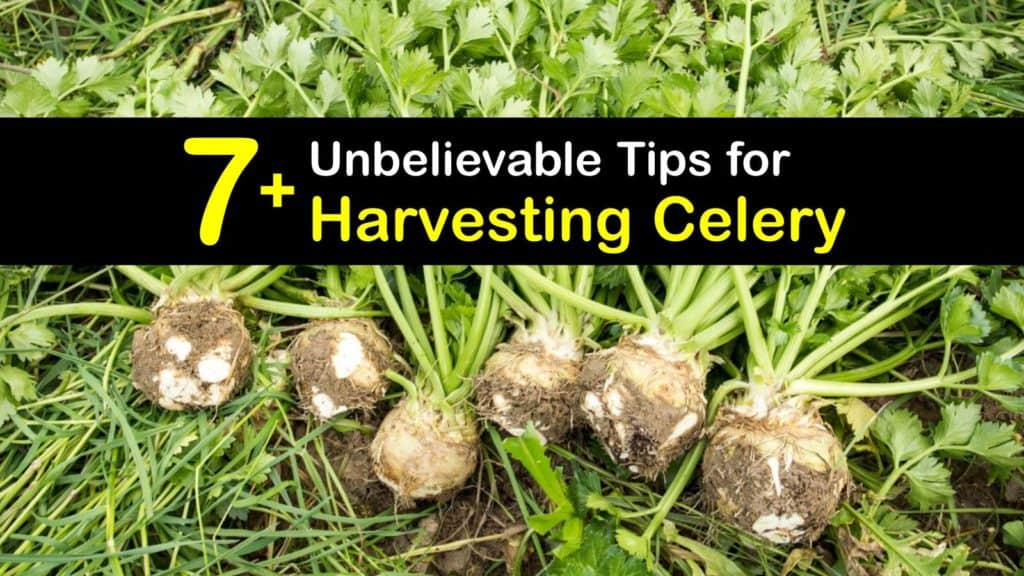 Celery is a Superfood Packed with Nutrients
Incorporating celery in your garden gives you access to one of the healthiest veggies available. Celery is low in calories and a wonderful source of vitamins A, C, and K.
Not only does a celery root come with a wide array of nutrients, but it also is relatively simple to grow and harvest. When you equip yourself with the proper information, learning how to harvest-celery is simple.
With these straightforward tips, you will be able to grow, maintain, and harvest celery stalks whether it is your first-time gardening or if you have been gardening for years.
Knowing When to Harvest Celery
Learning when do you plant celery and growing the plant is important before you think about harvesting. It is essential to pick celery at the right time. When you harvest celery too early in the germination process, it leads to bolting or yellow and dying leaves.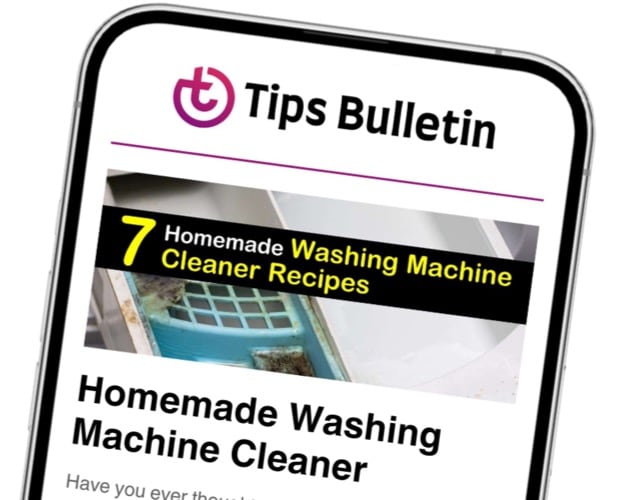 Finally, an email that Transforms Your Home.
Get the latest home and garden tips from our experts, delivered straight to your inbox.
One of the great things about growing celery is that it can grow indoors, meaning harvesting celery is possible throughout the early winter. Growing celery in pots is easy. It's also an excellent veggie because harvesting individual stalks or the entire plant is an option.
When is celery ready to harvest? By observing the stalks, you can tell if celery is harvest-ready. When celery produces green stalks about six inches long from the stem base to the first of the celery leaves, they are ready for harvest.
If you harvest the entire plant, ensure the diameter is three inches or greater. Additionally, make sure the celery plant is compact with no space between the inner stalks at the plant's center.
How to Harvest Celery at the Right Stage in Development
How long does it take to grow celery? Knowing the answer is important so you can prepare for your mature celery stalks. From seeding to harvesting, celery usually takes between 130 and 140 days to fully mature.
Depending on your climate, harvesting celery occurs at different times in the year. For regions with cooler summer and spring temperatures, it is best to plant celery in the early spring and harvest the stalks in the summer.
If you live in an area with warmer spring and summer temperatures, celery grows most efficiently when you plant it in the late summer and harvest the stalks in the fall.
Learning how long it takes for this biennial plant to reach maturity is crucial when understanding when to harvest celery from your garden.
Harvesting Celery is Simple
Whether you grow celery in cool weather or dry weather, you must learn how to harvest celery the right way not to damage the stalks.
One fantastic thing about planting celery is that you can choose to harvest a single stalk at a time or the whole plant if you would like a lot of celery. Before harvesting celery, purchase a small, serrated knife to cut the stalks.
Educating yourself on how to harvest celery or harvesting broccoli and other veggies is simple. Begin harvesting celery from the outer stalks and working inward. With your serrated knife, cut diagonally at the base of the stalk.
Sometimes the outer stalks mature before the inner stalks do. If this is the case, harvest the outer celery stalks and leave the inner stalks to develop fully.
When you harvest only the stalks you need, the plant continues to produce stalks throughout the entire growing season; yet another advantage to planting celery in your garden.
Storing Your Celery Stalks Properly
After you understand how and when to harvest celery in your garden, you must know how to store the vegetables, so they stay fresh for as long as possible. Fresh celery is crisp, crunchy, and has water in the stalk.
A general sign that celery is close to spoilage is when the stalk begins to wilt and becomes limp. Before storing your celery, wash the stalks under cool water to eliminate any dirt, small insects, or bacteria.
Refrigeration is one of the best ways to store celery so it stays fresh. When kept in the fridge, celery remains ready to eat for one to two weeks.
Wrap your stalks in a layer of tin foil and place them in a plastic bag before setting them in the crisper drawer of your fridge.
The foil and plastic bag prevent any ethylene gas from escaping, which leads to celery rotting. This DIY preservation method is a fantastic way to keep celery stalks fresh for up to 14 days.
How to Sow Celery Seeds Indoors
If you reside in a cold region of the world, planting celery seeds indoors is a perfect way to get a jump start on germination. Celery, scientifically referred to as Apium graveolens, grows quickest when you start them eight weeks before the last frost.
Growing celery in water from scraps is easy, too. When planting seeds outdoors, sow them in May for a fall crop and September for a winter crop. Sow your celery seedlings about ¼ inch in the soil and space each plant about six inches apart so the root system buries itself deep into the soil.
When transplanting celery stalks outdoors, ensure the night temperatures do not dip below 40℉, as hard frosts are the last thing celery needs. If the soil freezes, a celery plant's roots die, and the plant cannot produce any stalks in the future.
Different Types of Celery
Celery comes in two main categories. It is up to you to decide which one of the different types of celery you wish to include in your garden. The two celery types are trenching celery and self-blanching celery.
Trenching celery needs soil to be mounded up alongside the stem to produce crisp, pale stems. Because trenching celery requires extra steps to blanch the stalk, most gardeners prefer self-blanching celery.
Like Utah celery, self-blanching celery takes extra blanching steps out of your hands and makes gardening a little bit easier. The stems are just as delicious, and self-blanching celery is also straightforward to learn how to grow.
Even when you grow trenching celery, keeping the stalks in storage allows the plant to self-blanch over a short amount of time. Regardless of the celery type, both stalks carry similar nutritional value and are simple to grow successfully.
How to Companion Plant with Celery
Companion planting is an excellent way to make gardening stress-free, grow a variety of fruits and veggies, and allow you to save a lot of space in a garden.
Another remarkable aspect of companion planting is that some plants and herbs release odors that naturally repel harmful pests like aphids. When you choose the correct kinds of plants to grow alongside your celery, it promotes steady growth for each plant.
Growing cabbage and celery next to each other helps fight off cabbage white butterflies, which commonly attack cabbage. The scent of celery deters the harmful pests.
To protect your celery from pests, we also suggest planting flowers like cosmos, daisies, or snapdragons. Each of these flowers repels harmful pests while attracting their natural predators, parasitic wasps.
How to Successfully Maintain Celery Stalks in Your Garden
Before harvesting celery, ensure the plant has proper amounts of sunlight, the right kind of soil, and the best fertilizer. Celery grows most effectively in compost-enriched soil, as it helps turn nutrients into organic matter for development.
Celery requires a lot of water, so moisture-retentive soil is great because it does not drain too quickly. Fertilizer provides extra nutrients to your celery plant. Choose a fertilizer with a 5-10-10 balance for celery to promote vigorous root growth.
To produce dark green, crips celery stalks, plant the stalks in a location that receives full sun. When temperatures are scorching, lay a thin layer of mulch down to help lock in moisture.
Celery is a terrific veggie to incorporate into your garden. The stalks work in several different recipes, they are healthy, and they serve as excellent companion plants.
Understanding when to harvest celery is not difficult; however, it is crucial to harvest the stalks correctly, cutting them at their stem base so bolting does not occur.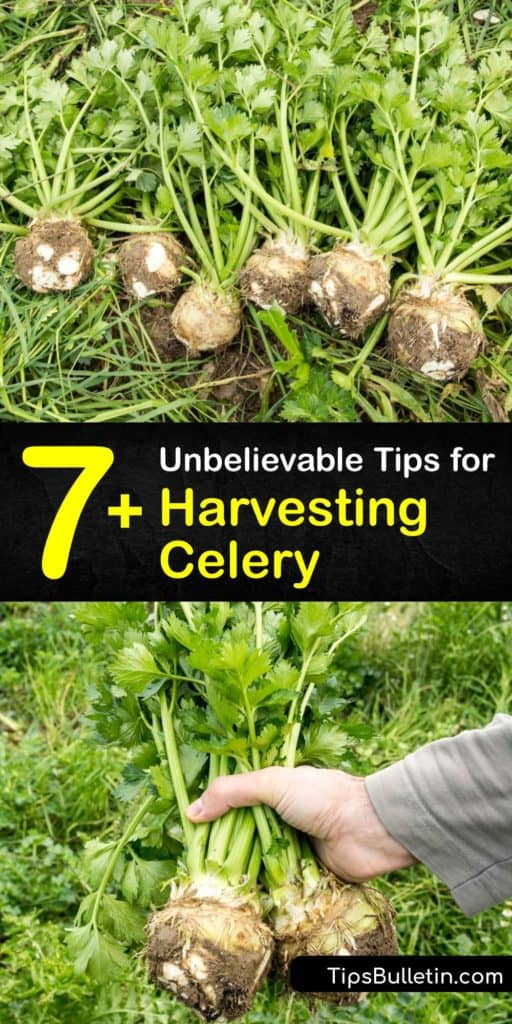 If you found out how to harvest celery, share this article about harvesting celery on Facebook or Pinterest with your family and friends.