Mulberry trees are widespread throughout the US, so many people probably need to learn how to harvest mulberries. Knowing when to pick mulberries allows you to easily collect and enjoy a bounty of succulent berries from your home trees or trees you encounter in nature.
Julia Hodges, a knowledgeable practitioner in gardening and growing food, points out, "I've noticed that red mulberry trees are truly native gems, but it's the white mulberry that you'll see more often because they grow so fast." Red mulberry trees are native to North America, though they are less observed than their faster-growing counterpart, the white mulberry tree. White mulberry plants arrived in America before the Revolution as a means to power the growing silkworm industry and quickly took over thanks to their prolific nature.
Growing mulberry trees provides a large berry harvest, shade, and food for wildlife who consume their berries and spread the seed. Finding out when to harvest mulberries allows anyone with access to this fruit tree to take advantage of the culmination of the growing season and bring home ripe berries and mulberry leaves.
How and When to Pick Mulberries
Though opinions are split on the benefits of planting mulberry seeds, many people still want to know how to harvest mulberries and when to pick mulberries, as a significant proportion collect their fruit from wild trees. Does the fruit come from a mulberry tree or bush? Technically, mulberries come from trees, although some varieties are more full and resemble bushes.
The red mulberry tree, black mulberry trees, and white mulberry are all fast-growing and can be invasive to surrounding structures. Planning is necessary when planting a mulberry tree in the garden as they have the potential to overtake a space and interfere with driveways, foundations, roofs, and more. Mulberries grow best in full sun locations so ensure you don't plant them in the shade.
Some trees' dark purple black mulberry fruit also creates an issue with staining sidewalks, messes from birds, or being tracked into the house and ruining light-colored flooring. Nevertheless, a bounty of fresh mulberries is delicious and has many applications, meaning it's well worth knowing when to harvest mulberries.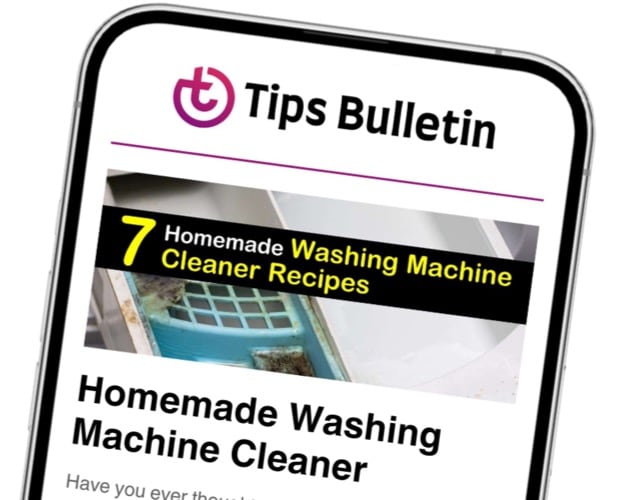 Finally, an email that Transforms Your Home.
Get the latest home and garden tips from our experts, delivered straight to your inbox.
A few simple ideas save time and labor and ensure you get the most flavorful and fresh berries when you harvest mulberry fruit. The berry is often made into wine, fruit leather, or dried mulberries, while the leaves have medicinal qualities.
It is interesting to compare mulberries to blackberries. The fruits are similar but blackberries grow on bushes.
Cultivars to Consider When You Grow Mulberry Tree Seeds
Choosing a mulberry variety is the first step to growing a mulberry bush in your home garden. The fresh mulberries produced by each type of tree vary slightly, as do the trees' characteristics.
When choosing a young tree, consider the types of mulberries you and your family enjoy and any other goals, such as luring wildlife to your yard or providing partial shade.
Planting Mulberry Trees at Home
Mulberry tree saplings are readily available at most nurseries and garden centers in early spring. Wait until after the final frost in late spring before transplanting your sapling into its desired place.
Refer to the directions on the plant's box to determine the proper planting depth for planting mulberry trees. Consider the tree's mature size and any permanent structures close to the planting site that the fully grown tree might impact.
Grow your own backyard mulberry tree from a wild one by taking cuttings from mature trees to bring fresh mulberries right to your back door. Remove a few 8 to 12-inch long branches of a healthy tree during its regular pruning season.
Make certain each twig contains three or more buds. The cuttings should be thoroughly buried in the soil three to four inches as soon as possible, ideally in late spring. To keep them damp for at least a month, water them daily or as needed. The buds grow into branches to be planted as young trees.
Mulberry Tree Care
Water your mulberry tree well and regularly to aid in developing a robust root system. Give your mulberry plant around three gallons of water every week during the first year of life. Mulberry trees are drought-resistant once established, but prolonged dry weather may reduce fruit output or cause berries to fall off a young tree.
As long as the soil is adequately draining, mulberry trees are adaptable and grow in various soil types. From neutral to slightly acidic pH values, the trees thrive in a broad range of conditions.
Mulberry trees bear the most fruit at temperatures between 68 to 86°F, making them well suited for the eastern United States, where they are commonly found. However, depending on the variety, most mulberry trees endure temperatures as low as -25°F while dormant.
Fertilize when planting and annually thereafter. Make your own natural fertilizer for mulberry trees or purchase a commercial blend.
When to Harvest Mulberries
How long does it take for mulberries to grow is the most critical question to answer to predict mulberry harvest time. The majority of mulberry trees take three years or more to produce berries.
The official season to harvest mulberries runs from the beginning of June through the end of August. During these months, pay attention to the fruit on the trees you find, noting the color and size. When in doubt, picking a few berries to study or taste helps you decide if the tree is ready for harvest.
During the pruning season, generally in the winter from November through the end of March, it is prudent to harvest some mulberry leaves. These leaves have medicinal properties, including lowering inflammation and reducing blood sugar and cholesterol levels in the body when used in teas, tinctures, and supplements.
How to Harvest Mulberries
Once you understand when are mulberries ready to pick, it's time to start harvesting mulberries from your bushes. Harvesting mulberries is straightforward and requires little work as the berries fall easily from the branches with little provocation.
The most time-efficient method of harvesting mulberries is to spread a large sheet or tarp around the tree's base so the ground is covered below the span of the branches.
The sheet serves as a catch-all and makes picking up fallen berries a much less arduous task than collecting them individually from the ground. Once the sheet is in place, gently shake the branches until the amount of fruit you desire falls to the ground.
Mulberry trees are widespread throughout the eastern United States, and whether you planted one in your garden, or have access to wild trees, knowing how and when to harvest offers a bounty of delicious fruit.
Collect juicy, ripe mulberries and make fruit juice or wine, or trim the tree leaf and take advantage of their medicinal properties. Mulberries are a favorite among fruit trees, feeding many forms of wildlife and offering shade. This fast-growing tree is well worth getting to know.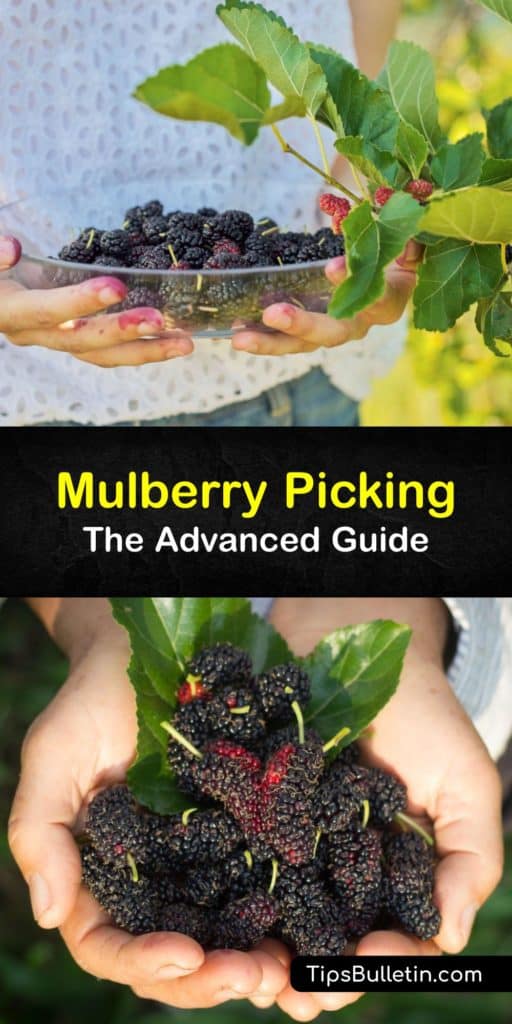 If you loved this article on how to harvest mulberries, please share these brilliant tips on when to pick mulberries with your friends and family on Pinterest and Facebook.