Not only is romaine lettuce deliciously healthy, but it's also incredibly easy to grow in your garden at home. In this article, you'll learn all about how to harvest romaine lettuce at different times throughout the growing season.
Although most types of lettuce grow best in cool weather, romaine lettuce tends to be more heat-tolerant than many other varieties.
For a continual harvest of crisp, fresh romaine lettuce leaves from spring through fall, try succession planting lettuce seeds every two to three weeks. In mild climates, some gardeners even keep their romaine plants growing for the duration of the winter.
There are several options for harvesting romaine lettuce from your garden. Once the plant is large enough, snip the outer leaves as needed and leave the center leaves to keep growing.
When the plant is fully mature and about to begin flowering, it's best to harvest the entire head of lettuce at once.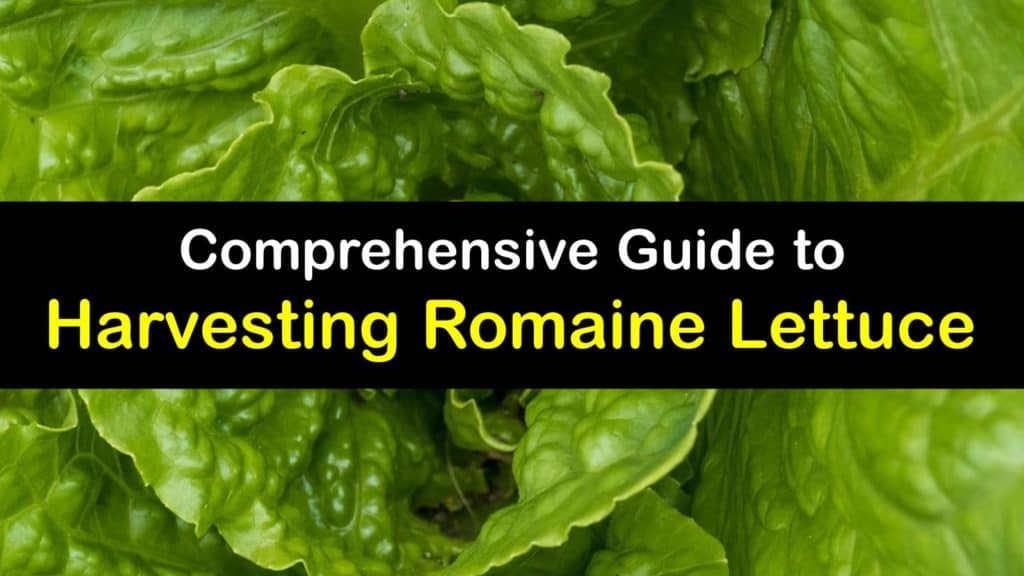 Best Tips and Tricks for Harvesting Romaine Lettuce
Few things are quite as refreshing as crisp summer salads made with romaine lettuce from your garden. Homegrown veggies are always tastier and more nutritious than produce from the grocery store.
Growing lettuce and planting arugula seeds is incredibly easy, and the results are well worth your efforts. Romaine lettuce is one of many species of Lactuca sativa. It's easy to regrow lettuce from scraps, whether you grow romaine or another kind.
It differs slightly from other types of lettuce like bibb, butterhead, crisphead or iceberg lettuce, and loose leaf lettuce. Romaine lettuce forms an upright, elongated head with loosely bunched leaves that curve slightly inward.
Depending on the variety, the leaves grow up to 16 inches long. Although the leaves are typically dark green, there are also a few red and purple romaine cultivars.
Baby lettuce leaves are usually ready to harvest four or five weeks after germination, or once the lettuce plants form a rosette of at least ten leaves two inches long.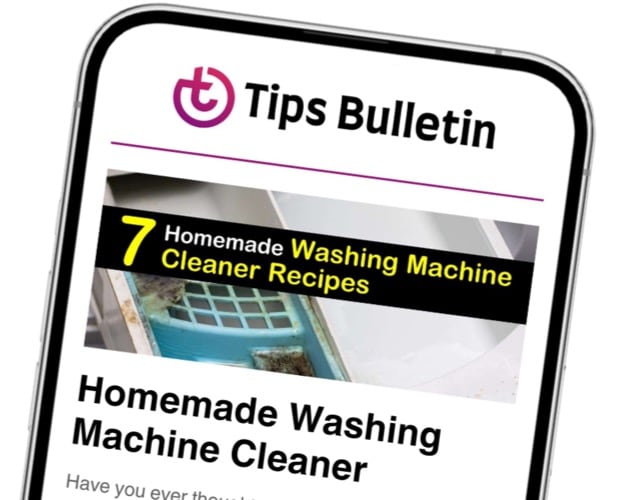 Finally, an email that Transforms Your Home.
Get the latest home and garden tips from our experts, delivered straight to your inbox.
Be sure to leave at least half of the leaves to keep growing. Expect full size romaine lettuce leaves 50 to 75 days from planting seeds.
Bolting happens when lettuce plants start prematurely flowering and produce a seed stalk during periods of especially dry or hot weather. Once romaine lettuce bolts, the leaves quickly turn bitter and inedible. It's best to cut the whole plant before it bolts.
Succession planting is an excellent technique to ensure that you have a fresh crop of tender lettuce leaves throughout the growing season. Sow new lettuce seeds between the established plants every few weeks so that they germinate and sprout by the time the older ones begin flowering.
How to Harvest Romaine Lettuce
In the weeks before your lettuce plants begin growing flowers, it's best to harvest the outer leaves only as needed. This is how to harvest romaine lettuce so it keeps growing and the center leaves continue to produce.
Using a clean, sharp pair of shears, snip no more than half of the lettuce leaves from the outer edges of the plant's rosette. It's vital to sterilize your garden tools between uses to avoid inadvertently spreading diseases between your plants.
If you'd prefer to collect the whole head of lettuce at once, it's still possible to gather it in a way that allows for a second harvest. Cut the entire plant two or three inches above the soil level. Be careful not to disturb the shallow root system during the process.
The new leaves start to emerge within just a few days. Baby greens will be ready to pick in a few weeks, and larger leaves mature in five or six weeks. However, don't expect another full head of lettuce at your second harvest. The regrown head lettuce types will likely be just the romaine heart.
Harvesting Romaine Lettuce as a Whole Head
Once they reach full size, most gardeners prefer to remove the whole plant instead of continuing to harvest leaf cuttings. You'll be able to tell when your head of romaine lettuce is fully mature when it has an oblong, loosely formed head and the leaves turn a rich, dark green.
Using sharp, sterile shears, cut the main stem just above the soil level. If you still have time before the weather warms, leave a few inches of leaf growth at the base for a smaller second harvest.
Another technique is to carefully uproot the lettuce plant. Be sure to avoid disturbing any other plants growing nearby. This method works best if you're harvesting all of your heads of lettuce at once.
Either sow another round of lettuce seeds or replace the lettuce plants with a warm-season crop like tomatoes, peppers, or squash.
How to Grow Romaine Lettuce
If you're wondering how to grow lettuce, know that it's a straightforward process. Thanks to its adaptability and compact growth habit, it's amazingly uncomplicated to grow romaine lettuce just about anywhere.
It's ideal for container gardens and raised beds and also fits nicely between larger plants in a traditional garden plot. Some growers use lettuce plants as a living mulch to insulate the soil, retain moisture, and minimize weed growth.
Like most other types of salad greens, lettuce grows best in cool weather. Sow your lettuce seeds in early spring anytime the soil temperature is consistently warmer than 40℉.
However, the optimal temperature for germinating lettuce seeds is between 55-65℉. Germination usually takes between seven and ten days or longer in cold soil.
Since the seeds are so small, plant them no deeper than a quarter-inch in pre-moistened soil. Cover the seeds with a light mixture of topsoil and organic compost.
If you're planting lettuce seedlings indoors or you purchased nursery-grown lettuce plants from your local home & garden shop, the best time for transplanting outdoors is around the last frost date for your region.
Grow lights aren't usually necessary for lettuce seeds planted indoors unless you don't have a sunny windowsill with four to six hours of direct sunlight available. Keep the potting soil moist during seed germination and while the seedlings develop.
Lettuce plants grow best in full sun to partial shade, where they receive between four and six hours of direct sunshine daily. In warmer climates and at high elevations, these cool-season crops benefit from some protection from the intense afternoon sun.
Spacing between romaine lettuce plants should be four to six inches. Refer to the seed packet for variety-specific recommendations.
Due to their relatively small size, lettuces make excellent companion plants between taller crops, and the arrangement is mutually beneficial. Lettuce suppresses weed growth and protects the soil, while the taller plants provide partial shade for the leafy greens.
However, ensure that all the plants get adequate airflow to avoid problems with rot and fungal disease. Protect newly sprouted seedlings from pests like aphids, cutworms, and flea beetles with row covers in the early spring.
One of the best aspects of growing your own produce is the ability to try unusual varieties of veggies that aren't usually available at the grocery store or farmer's market. Here's a selection of our absolute favorite types of romaine lettuce.
How Long Does it Take for Romaine Lettuce to Grow?
Romaine lettuce harvest time depends on your climate and which varieties you're growing. Lettuce plants grow faster when planted in full sun instead of partial shade, but they also bolt much sooner once the weather is consistently warmer than 80℉.
Generally, romaine lettuce plants take 55 to 75 days to reach full size. Start picking baby greens after 40-50 days, or whenever the leaves are at least two inches long.
After the first time you cut the entire head of lettuce, new leaves will begin to grow within a week if you leave an inch or two at the base of the plant. The second harvest is ready to eat in 35-40 days.
When to Pick Romaine Lettuce
Are you wondering when to pick romaine lettuce? It's possible to predict the approximate harvest date based on the variety-specific information listed on the back of the seed package.
However, the actual harvest time may differ based on environmental conditions. Unusually cold or wet weather in early spring may cause seeds to germinate more slowly. Late spring and early summer heat waves prompt lettuce plants to begin bolting prematurely.
Pay attention to the signs your plants are giving you, and harvest those fresh, crisp lettuce leaves as soon as they're ready for the best flavor and texture.
Many gardeners attest that lettuce leaves taste sweeter and crisper when harvested early in the morning. If they stay on the plant too long, they might turn bitter and stringy.
Best Ways to Store Homegrown Lettuce
Lettuce is a highly perishable vegetable that should be used as soon as possible for the best results. A good way to store a head of lettuce is in the fridge.
Avoid storing salad greens next to fruits that produce ethylene gas, a naturally occurring chemical that quickens the ripening process and causes lettuce to wilt faster. These fruits include apples, avocados, pears, and peaches.
After rinsing and drying, store freshly picked romaine lettuce leaves in a perforated plastic bag inside the veggie crisper drawer of the refrigerator for up to ten days. Some people prefer to keep their romaine lettuce in a lidded plastic container to avoid bruising the leaves.
Be sure not to allow your lettuce to freeze. The leaves have a high water content and become brown and mushy when exposed to temperatures below 32℉.
Romaine lettuce is so easy to grow, it's possible to enjoy freshly picked lettuce leaves any time of the year. Grow lettuce around your garden plot and raised beds or in patio pots.
It's even possible to plant lettuce seeds in containers on your kitchen windowsill. Within just a few weeks, you'll be harvesting romaine lettuce right at home. When to harvest romaine lettuce depends on the specific varieties you choose to plant.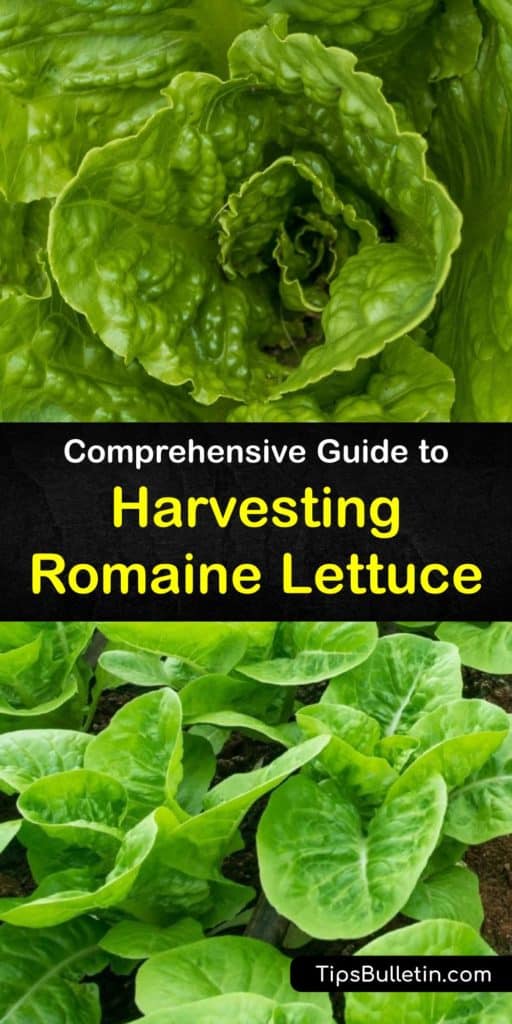 If you enjoyed learning when to pick romaine lettuce, please feel free to share this article about how to harvest romaine lettuce with your friends and family on Pinterest and Facebook.