Harvesting turnips is a straightforward and inexpensive process.
To harvest turnips at their best:
Wait until turnips reach 2-3 inches in diameter for optimal taste.
Check the root size by brushing off the topsoil.
Harvest when the soil is dry to ease extraction.
Loosen the soil gently around the turnip, then lift it out.
Store turnips by wrapping them in a damp cloth and refrigerating them.
Harvesting turnips when they are 2-3 inches in diameter ensures they are tender and flavorful. It's easy to assess the size by simply moving a bit of soil at the base to see the top of the turnip. Pick a day when the soil is dry, as this makes pulling the turnip out of the ground easier and minimizes the mess.
Use a tool like a garden fork to gently loosen the earth around the turnip, being careful not to damage the vegetable, and then lift it from the ground confidently. Finally, for storing, a damp cloth keeps turnips moist, and placing them in the fridge in a plastic bag helps maintain freshness. This method ensures your turnips stay crisp and delicious for weeks.
Turnips are a cool-weather plant and part of the Brassicaceae family, officially referred to as Brassica rapa. Many growers ask how to harvest turnips and seek support in understanding when to harvest turnips for optimal texture and taste. In addition to their tasty roots, turnips grow leafy greens, perfect for salads and sandwiches and simple to harvest. The tasty tubers have soft green leaves and underground bulbs.
Turnips are a favorite among home gardeners since they may plant throughout the year and mature in about two months. Due to its biannual nature, gardeners benefit from ample turnip growing seasons twice a year, in addition to the plant being well-known for being simple to grow and bearing fruit frequently.
Harvesting turnips and their associated greens require few special tools and aren't complex. Learning when and how to harvest turnips and store them means the leafy greens and root vegetables from your home garden are of the highest quality and last longer.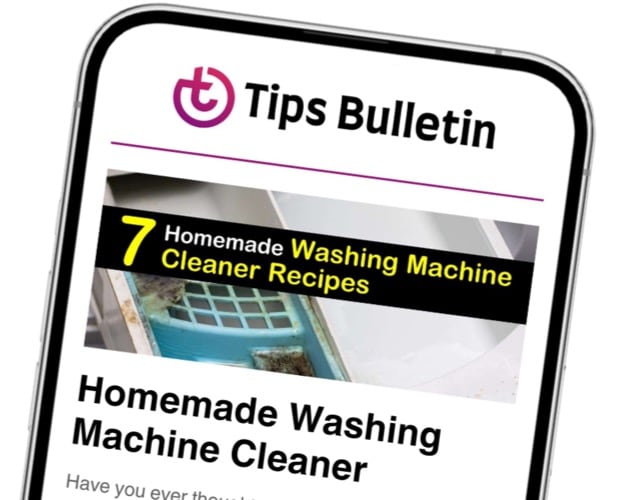 Finally, an email that Transforms Your Home.
Get the latest home and garden tips from our experts, delivered straight to your inbox.
When to Harvest Turnips for the Best Quality
There is a lot of diversity beyond the stereotypical white and purple turnips frequently found in grocery stores, with which most people are familiar. Turnip roots are often white or yellow, with the portion sticking above ground becoming purple or green due to exposure to sunlight.
The leaves of a turnip are pale green and somewhat hairy. They develop into an extended oval with wavy or serrated edges. Turnips are cruciferous vegetables because, like other Brassica plants, they have four petals arranged in the shape of a cross.
Turnips planting time is typically from seeds in the early spring or the fall, taking around two months to mature. Despite being simple to grow, some are concerned about when to harvest turnips and how to harvest turnips or harvest their greens without destroying the developing root. Turnip greens are harvested as needed, while harvesting turnips is reserved for when they have reached maturity.
Turnips to Grow at Home
The first stage in making the most of the turnip growing season is deciding which variety of this versatile root vegetable you'll grow. Before you plant turnips, consider the types available for these root crops and choose the one most suited to your garden and palate.
Whatever cultivar you choose, turnip roots make an excellent addition to the root cellar, and turnip greens are ideal for salads or side dishes.
Planting Turnips in Your Home Garden
Planted turnips in your garden by direct sowing them. Plant seeds around 70 days before the first frost date to allow ample time from germination to harvest, in the early spring after the last frost, late summer, or early fall.
Sow the turnip seeds at a depth of about 1/2 inch. Thin the plants to a spacing of 2-4 inches after they reach around four inches. The plants that have been trimmed make perfect leafy greens. Plant seeds in succession every 10 to 14 days for a lengthy harvest.
Turnip Care for a Huge Harvest
Although they can tolerate a little shade, turnips prefer full sun and slightly acidic soil. To prevent the roots from rotting, check the ground has good drainage. For healthy root development, at least one inch of water is required each week.
Turnips undergo speedy growth, which frequent watering and good soil facilitate, and the optimum taste results from consistent watering. There's usually no benefit to fertilizing turnip plants because they grow so swiftly, but ensure the soil has lots of organic matter before planting the seeds. Monitor for pests such as aphids, flea beetles, and maggots, and treat promptly.
Timing for Harvesting Turnips
Once gardeners know the answer to how long does it take for turnips to grow and all about turnip seed germination, it's straightforward to decide when to pick turnips. Pick turnip greens once they reach four inches. The greens will keep growing back if you don't damage the root system.
Most growers harvest turnip around 70 days from planting. Turnips and radishes have similar growing times. When the turnip roots are two or three inches in diameter and still tender, they are at their tastiest. Older turnips become pretty bitter as well as tough or pithy.
Since turnips sown in the fall are no longer actively developing, they may be kept in the ground and picked throughout the winter as needed. Mulch or row covers help keep them from freezing, and the cool weather makes their flavor more intense. Though they tolerate light frost, harvest any remaining turnips before a hard freeze.
How to Harvest Turnips and Turnip Greens
When turnip harvest time arrives, understanding the best method to harvest your turnips is vital. Whether collecting a fall crop or harvesting at another time of year, the technique remains the same. To harvest turnip greens, use a clean pair of garden shears or scissors and snip off only the outer leaves above the plant's base, not harming the delicate root system.
If you're still not confident ascertaining when are turnips ready to harvest in your garden, start by brushing off the top few inches of soil and checking the size of the root vegetable.
Harvest when the soil is dry to make the extraction process more manageable. Gently loosen the dirt around the turnip, taking care with your tools, so you don't puncture or damage the root, and lift the whole turnip out of the ground.
Storing Turnips after Harvest
Whether you harvested a spring crop or had a fall harvest, storing your turnips correctly is essential to ensuring they have a long shelf life and that they provide you with tasty veggies longer. You can even grow carrots or parsnips as a substitute for turnip plants if you happen not to like the taste in a recipe.
To store your cut turnip greens, rinse them well and place them in sealed plastic bags in your refrigerator's crisper drawer. Look for any cut or bruised turnips since they need to be used right away, and briefly submerge the turnip roots in cold water to remove any dirt. Only use cool water as hotter water makes the veggies spongy.
Don't wash turnips if you intend to store them for more than two weeks. Ensure no leaves or stems are left on the turnips, wrap them in a damp cloth, and keep them in the refrigerator in plastic bags. Put your unwashed turnips in the root cellar for longer-term storage.
Turnips are a hardy crop raised for the roots, greens, or both. Growers receive more than one harvest each season because they grow fast and mature in about two months. Whether you love the traditional purple top white globe or like to add color with different cultivars, turnips are a fun and straightforward garden project.
Turnips greens are a leafy delight best enjoyed in a salad or prepared to accompany a meal, much like mustard greens. Like other root vegetables such as radishes and rutabagas, turnip roots are often baked, boiled, or mashed. Learning about the best timing and technique for harvesting turnips ensures your product has the optimum flavor and texture.
If you loved this article on how to harvest turnips, please share these brilliant tips on when to harvest turnips with your friends and family on Pinterest and Facebook.