I've got some great tips to help keep kissing bugs at bay!
Seal foundation cracks and gaps
Check around your house for any tiny openings where bugs might enter.
Use caulk or expandable foam sealant to close these gaps securely.
Keep your yard tidy
Regularly clean up leaf litter, woodpiles, and brush where kissing bugs may hide.
Consider moving items like woodpiles further from your house.
Reduce outdoor lighting
Turn off lights that are not necessary at night to avoid attracting bugs.
Use yellow-tinted bulbs since they are less attractive to insects.
Use natural repellents like garlic or essential oils
Create a garlic spray by mixing garlic with water and a little liquid soap.
Essential oils such as citronella, mint, and tea tree oil can also deter kissing bugs.
Fabricate a kissing bug trap
Use an aluminum pan filled with soapy water to trap kissing bugs at night.
Place the pan where light can reflect off it to attract the bugs.
To keep kissing bugs away, I start by sealing any cracks and gaps in my home's foundation. I check for any small openings and use caulk to fill them, ensuring that these little bloodsuckers can't find a way inside. I also keep my yard clean and free from brush and woodpiles that could serve as hiding spots for kissing bugs. Anything that might be an attractive home for them, like a pile of firewood, I move it away from my house.
At night, I'm mindful of outdoor lighting since it can draw kissing bugs like moths to a flame. I turn off any non-essential lights and opt for bulbs that emit a yellowish light, which is less appealing to bugs. When it comes to repellents, my go-to is a homemade garlic spray. I steep garlic in water, add a bit of liquid soap, and then spray it around potential entry points and hangout spots.
Another nifty trick I use is a DIY trap. I take an aluminum pan, fill it with water and dish soap, and place it outside where light can hit it, creating a tempting lure for any wayward kissing bugs. These simple and affordable methods have been incredibly effective at keeping these pests out of my home!
Triatoma rubida is a species of kissing bug found in North and Central America. These bugs go by different names, including vampire bugs, because of their habit of feeding near the mouth of humans. Because these insects feed on blood drawn from humans, knowing how to keep kissing bugs away is vital to avoid disease or allergic reactions.
Kissing bugs belong to the Reduviidae family, where most of the Reduviid bugs are only known as assassin bugs. Within this family exists the subfamily of kissing bugs, which are unique for being bloodsuckers and vectors for parasitic disease.
In Latin America, locals call these bugs chinches, among other names, which translates to bed bugs. In certain parts of the world, triatomine bugs are known vectors for Trypanosoma cruzi, a protozoan parasite that causes the Chagas disease. In South America, Triatoma infestans is a vector for the Chagas parasite in the area.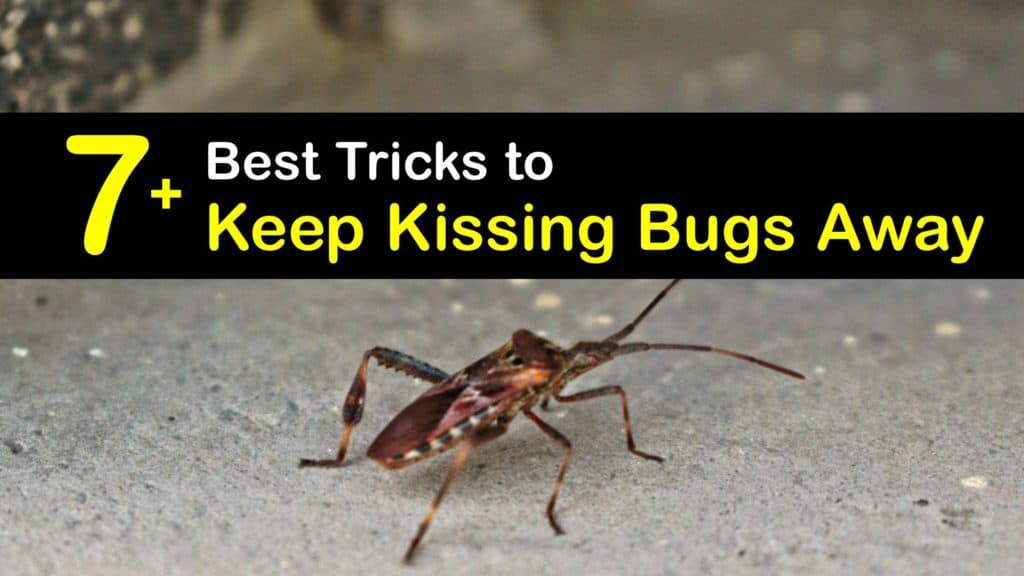 How to Repel Kissing Bugs
Although the bug bite from a kissing bug is often harmless, kissing bug bites can spread disease and bring various symptoms and problems, including heart disease. Knowing how to repel kissing bugs involves knowing what attracts them and creating home remedies for keeping kissing bugs out of your home.
Identifying and Finding Kissing Bugs
Unless kissing bugs or conenose bugs are common in your area, like in the southern United States or New Mexico, you might not be familiar with their appearance. Adult kissing bugs are often mistaken for stink bugs due to their similar body shape and coloring.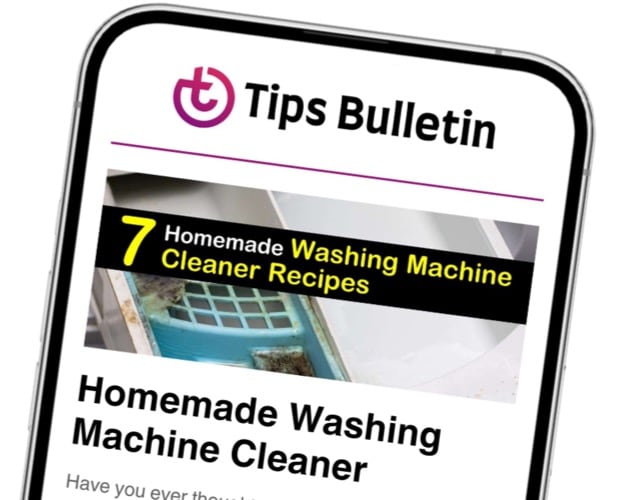 Finally, an email that Transforms Your Home.
Get the latest home and garden tips from our experts, delivered straight to your inbox.
Kissing bugs are typically brown or black with dark wings with yellow, orange, or red stripes on the edge of their wings. These bugs grow through five developmental stages until they are the size of a penny.
Kissing bugs are common in the southern US and enjoy living outdoors. Around your home, you may spot these bugs living under the porch, in brush piles, in outdoor covered places like chicken coops or pet homes, and burrows created by other animals like rodent nests.
Seal Foundation Cracks to Keep Bugs Out
Although these bugs do not commonly live indoors, as their name as vampire bugs suggest, they do hunt for hosts at night when the air is cool. These insects track carbon dioxide emissions from our breath and acids that come from the skin and hair of their prey to find blood.
To keep conenose bugs away, seal cracks in the foundation of your home to close off points of entry. Close any unscreened windows at night or install screen protectors to prevent bugs from entering your home.
Clean Your Yard to Keep Bugs Away
Because these bugs enjoy living in piles of leaves or wood and outdoor shelters, maintaining the condition of your yard is an essential part of what keeps kissing bugs away and an easy form of pest control.
If you have a coop on the property and it's moveable, consider relocating it further away from your home to increase the distance between you and the bugs.
Tidy up and move piles of stored firewood and rock piles away from your home. If you have a dog house, clean the interior and consider relocating it along with any animal cages further from your home.
How to Keep Kissing Bugs Away from Your Home
When night falls, kissing bugs become active and are drawn to houses with lights on to find a host. Light sources, along with the scent of our bodies and even foods, draw kissing bugs to your home.
Before bed, switch off unnecessary lights near the house to keep vampire bugs away. Avoid leaving foods like uncooked vegetables and unpeeled fruits out as these draw these bugs.
Repel Kissing Bugs with Garlic
Although the smell of garlic is not particularly pleasant to humans, kissing bugs hate it. While it does not kill them, a spray made from garlic effectively keeps these bugs away.
To get rid of kissing and stink bugs on tomatoes, soak garlic cloves in warm water for a day, or mix minced garlic with water directly into the spray bottle to fill. Add a teaspoon of liquid soap and shake to combine. Spray around your home to deter kissing bugs from wanting to enter and as one of the easiest organic pesticides for tomatoes and other plants.
Use Diatomaceous Earth (DE) to Kill Kissing Bugs
What kills kissing bugs? While not exactly a natural kissing bug repellent, DE is made of fossils and kills bugs that come into contact. The crystal-like pieces in DE cut into soft and hard bodies of insects and cause them to dry out.
If you're dealing with large numbers of kissing bugs in the area, sprinkle DE around your home or areas in the yard where kissing bugs are known to hide or create lines of DE around entry points to your home.
DE is versatile and effective against various other pests, though we do not suggest trying it as a form of bed bug control. Only use food-grade diatomaceous earth around pets and children.
Kissing Bug Trap
One inventive way to keep kissing bugs out of your home is to trap them before they cross the threshold. Kissing bugs like light and shiny things, which you can use when creating a trap for these pests.
Fill disposable or reusable aluminum pans with soap and water until the water is soapy but clear. Leave the pans outside at night to allow any available light to shine on them.
If you're already dealing with kissing bugs, place the pan in a dark, warm location with a light source to draw the bugs into the water, where they'll drown.
Natural Kissing Bug Repellent
To know how to repel kissing bugs without harsh chemicals, try essential oils. While we enjoy the smells of these oils, many of them are hated by pests and work well to keep vampire bugs away. Essential oils like citronella, mint, and tea tree work well when combined with water.
Use an eight-ounce spray bottle and fill it with the listed ingredients to spray a handy anti-kissing bug spray. Spray areas kissing bugs might visit to keep them at bay, including door frames, windows, and outside your home if you make enough to use in a sprayer. Peppermint essential oil is one of the scents to keep spiders away, as well as a host of other bugs.
As one of the simple home remedies to keep roaches away, it can also be a natural gnat repellent for plants. Lemon essential oil may be particularly effective.
Avoid an Insect Bite From Kissing Bugs
If you're using repellents to limit the presence of kissing bugs, the last step to take is right before bed. Protect yourself throughout the night by deterring any kissing bug from biting you.
Despite their name, kissing bugs do not solely target the face when searching for blood. Before bed, put on protective clothing to protect regularly exposed skin. If kissing bugs are common nighttime visitors, consider hanging nets around your room to keep the bugs away while you sleep.
What to Do If You're Bitten
Most insect bites don't hurt, and you're likely to sleep through the night without noticing them during the acute phase of the bite. In the morning, you may find a dozen or more bites in a single area and experience redness or swelling.
Because of the common symptoms of a kissing bug bite, it might be hard to tell the difference between another bug bite or skin irritation.
If you're allergic to kissing bug saliva, the area around the bite may become swollen or itchy. In severe cases, allergic people may go into anaphylactic shock when their blood pressure drops and they experience trouble breathing.
If you experience severe symptoms after finding what you believe is an insect bite, seek medical treatment.
Chagas Disease
Some kissing bugs carry a parasite that causes a disease in humans. In 2005, the World Health Organization (WHO) determined the disease to be a neglected tropical disease. As a result, the disease received attention as a public health concern.
This disease may show mild symptoms or none at all; however, Chagas disease also can present long-term health problems. At this time, disease control methods have proven the most effective method of controlling transmission in places like Latin America.
According to WHO, people chronically infected with the disease develop cardiac alterations such as hypertension. The infection is also curable if treatment happens soon after infection (..).
Compared to some other pests like bed bugs, kissing bugs may not seem like much of a threat due to their somewhat limited area of activity; however, the results of a kissing bug bite may be fatal to susceptible individuals.
If you're dealing with kissing bugs around your home, we hope that our guide helps you get them out of your house and repel any more from entering.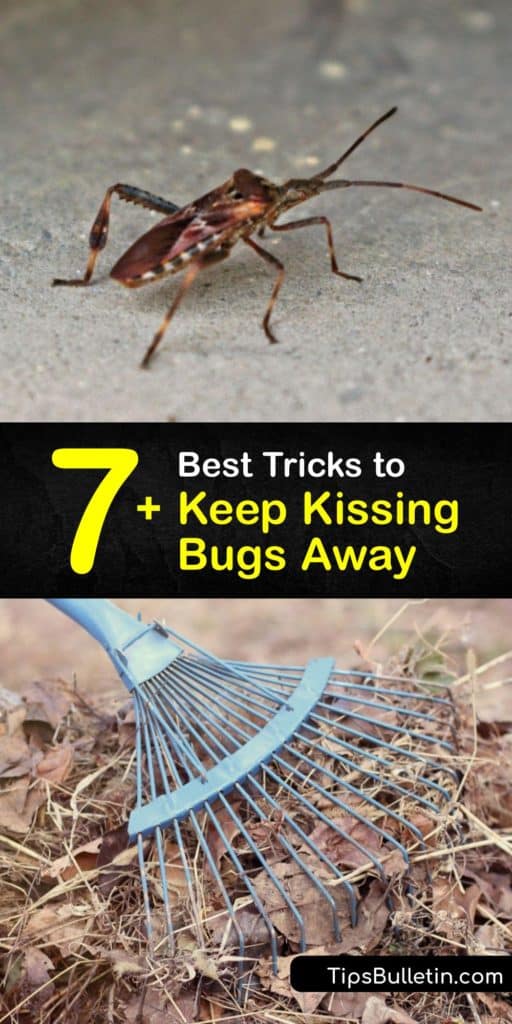 If you learned how to keep kissing bugs away with our help, please share this article and our tip for creating a natural kissing bug repellent on Facebook and Pinterest with anyone suffering from the same problem.