Roaches are resilient, but thankfully, keeping them at bay can be both easy and cost-effective.
To keep roaches away naturally, I follow these steps:
Maintain a clean home. I ensure no food crumbs are left on the floor or counters and store all food in airtight containers.
Block entry points. I use a caulking gun to seal any cracks or crevices where roaches might enter my home.
Use natural repellents. I strategically place bay leaves, peppermint oil, or lemon essential oil around my home, especially near potential entry points.
Create a baking soda bait. I mix baking soda with sugar to attract and kill roaches when they ingest this mixture and then drink water.
Utilize diatomaceous earth. As a non-toxic option, I apply this around areas where I suspect roach activity to dehydrate and kill any roaches that come in contact with it.
I make sure my house is clean because cleanliness is a powerful deterrent for roaches. They're attracted to messes and leftovers, so I'm thorough with my cleaning, particularly in the kitchen and dining areas. I never leave food out and always wash the dishes after eating. I've found it helpful to do a quick nightly sweep to ensure no crumbs or spills are left for roaches to feast on overnight.
Sealing possible entry points is another measure I take seriously. I inspect my home's exterior for any small gaps or holes, and I use caulk to seal them up. This keeps roaches from sneaking in. I also check windows and doors for good seals and fix any issues.
In terms of repelling the roaches, I swear by natural repellents. I leave bay leaves in my cabinets and sprinkle peppermint oil on cotton balls, placing them in areas I think roaches might enter. I've noticed a significant decrease in roach sightings since doing this.
To kill roaches, I create a mixture of equal parts baking soda and sugar. I place this mixture on small dishes near places where I've seen roach activity. They're attracted to the sugar and are killed by the baking soda when they ingest it.
Lastly, I use diatomaceous earth as a safe killer of roaches. I lightly dust areas of roach traffic — it works by puncturing their exoskeletons, leading to dehydration. This method is effective, economical, and safe to use around my family and pets.
Roaches are common and among the most hated pests in many households all over the world. When night comes, they crawl out and wander around searching for food in bathroom bins, kitchen cabinets, food storage areas, trash bags, closets, drains, and sewers.
Although they are useful outdoors, where they assist in recycling animal waste and plants, they are categorized as pests because of their icky, filthy habits and foul smell. Aside from that, they carry microorganisms such as dangerous viruses and bacteria that can cause severe human illnesses.
They are sometimes responsible for intestinal diseases, including diarrhea, gastrointestinal infections, typhoid fever, dysentery, and cholera. If you are wondering how to keep roaches away and what repels roaches, the first and most critical step is to maintain cleanliness at home.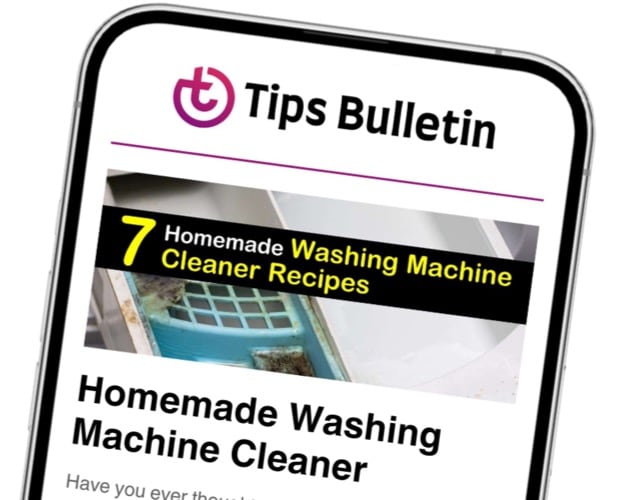 Finally, an email that Transforms Your Home.
Get the latest home and garden tips from our experts, delivered straight to your inbox.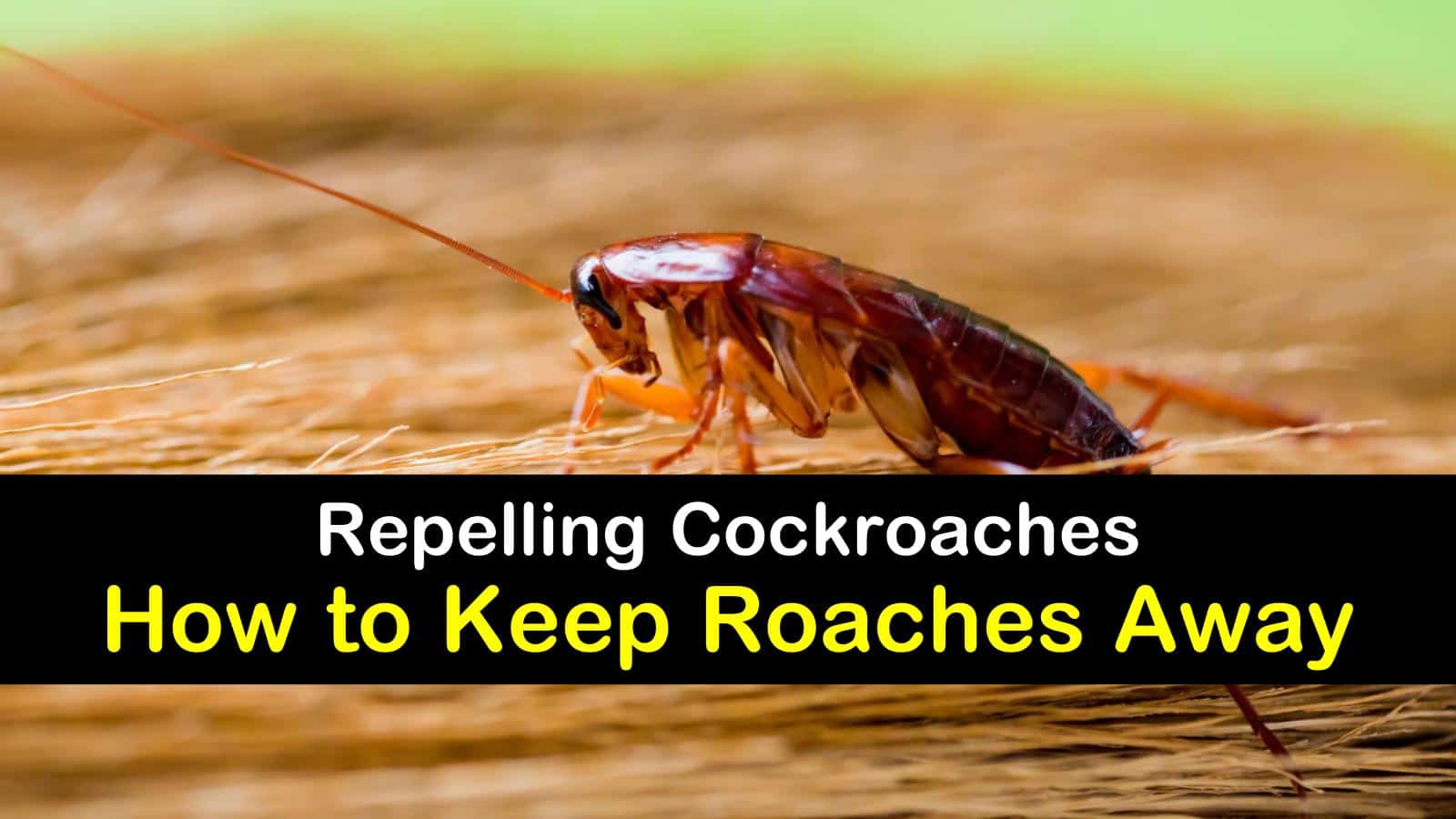 Can Roaches Be Kept Away in a Natural Way?
If roach infestation still occurs despite regular and thorough cleaning, the best option to fend them off is by blocking their entry points and denying them access to sources of food, water, and shelter that they need to survive.
You may be considering other ways to get rid of cockroaches, like hiring an exterminator or a pest control service. This may help you exterminate cockroaches, especially if you do not want to handle insecticides yourself. However, most cockroach control programs use pesticides that contain harmful chemicals that are hazardous to anyone's health (..).
Getting rid of roaches yourself is a much safer and cost-effective option. Another advantage in using a natural cockroach deterrent is that you will be able to monitor the progress and evaluate control efforts because you know the harborage areas and you are there more often.
Keeping Roaches Away
Here are some of the most popular inquiries about repelling and killing cockroaches. You will learn home remedies to get rid of cockroaches as well as recipes that are chemical-free and safe for use in the household.
How to Keep Roaches Out of Your House
One key aspect of what repels roaches that is often missed is keeping the house clean. Whether you have an American cockroach infestation or not, cockroaches multiply inside homes only after they can get in. Therefore, here are the most critical initial steps to repel roaches.
These precautionary measures are essential to getting rid of roaches in an apartment, garage, kitchen, basement, or anywhere you find them. Even if you set traps and spray insecticides, cockroaches will come back relentlessly if they have a way and a reason to do so.
Probably the best way to prevent cockroaches and other bugs is to starve them of food and to block all possible entry points into the area. Like Benjamin Franklin said, "An ounce of prevention is worth a pound of cure."
Eliminating these problems is also the best way to get rid of moths and other insects that may be attracted to food inside the home. You probably won't even need to use any other measures, whether homemade or commercial, to get rid of creepy crawlies if there's no food for them to get into.
Will mothballs keep roaches away?
What kills moths and keeps roaches away at the same time? Mothballs, of course! Mothballs do repel roaches and moths because of the odor. The pests stay away from the smell because moths and cockroaches think that they are poisonous.
Aside from preventing cockroaches from bringing their whole colony in the house, mothballs also stop other insect infestations, like earwigs, ants, and more. Grab a couple of mothballs and put them under the kitchen sink, on top of tall cabinets, and places that are out of reach of children and pets, as they are toxic.
How to Keep Roaches Away While You Sleep
Seeing a roach scurrying over you while you are on the bed is pretty frightening. If you want a solution to your roach problem in the bedroom, grab the following ingredients, and use them as a natural roach repellent under your bed.
Pour the coffee grounds in the bowl and place it under the bed or near the suspected cockroach entry points inside your bedroom. Replace the coffee grounds regularly to keep the scent strong. As simple as it seems, this is how to keep roaches away while you sleep.
What plants keep cockroaches away?
Another natural way to drive away pests is to use certain herbs and plants that keep roaches away. Besides leaving a fresh scent in your garden or house, putting roach-repelling plants in strategic locations does not involve the use of foul-smelling pesticides. This is one of the best solutions if you are asking how to keep roaches out of your house.
These plants fend off roaches because they contain active compounds that are repellent to cockroaches. Aside from that, the strong scent that these herbs and plants have causes roaches to scurry away.
What smells keep roaches away?
One ingenious way to repel roaches is to use strong scents as natural remedies. These include essential oils and strong smelling products. How? Get any of these repellents.
Cockroaches shudder at the fragrance of these items so we can use this to drive them away. Put any of the ingredients above in a container and place them in possible entry points, nesting grounds, and high-traffic areas.
To get rid of moths in pantry areas, add cotton balls with these scents on them in the back corners, or put down a few bay leaves on each shelf.
Does bleach keep cockroaches away?
There are many methods for how to keep cockroaches away, but bleach is a readily available product, so it is worth a try. Like how soapy water kills bugs and other crawlies, bleach prevents roaches from breathing which leads to their death.
Do cats keep roaches away?
Many people believe that having a cat helps in driving away roaches. However, a cat is not a roach-deterrent by nature. The reason that cockroaches turn away in places with cats is catnip.
According to Iowa State University scientists, catnip repels roaches one hundred times better than the main ingredient of commercial roach repellents (..). They believe that the catnip's active ingredient called nepetalactone is what makes insects and roaches turn away. So, instead of getting a new cat, you can buy catnip essential oil or plant catnip herbs instead.
Does lime keep cockroaches away?
Limes are an effective natural cockroach repellent. Like bleach and soapy water solutions, it causes breathing problems in roaches and leads to their demise.
Does vinegar keep roaches away?
Vinegar alone does not kill roaches, but instead, aids in removing certain germs these pests bring. Undiluted white vinegar sprayed on countertops and tables discourages cockroaches from lurking in the area.
Can baking soda kill cockroaches?
Yes, roaches don't like baking soda. This solution is a way to kill cockroaches and other annoying bugs.
Mix equal parts baking soda and sugar. The scent of the sugar entices roaches to come out of their hiding places and eat the mixture. When the cockroach eats the bait and drinks water afterward, the baking soda will react inside their bodies and create a gas that will cause the roaches' stomach to burst.
How to Keep Roaches from Coming Up the Drain
If you have cockroaches that frequent your drain and notice that they multiply quickly, you probably have a German cockroach infestation. This type of roach rapidly reproduces and is usually harder to eliminate. The solution to this problem is to use Borax.
Pour the Borax in a small disposable bowl and put it in places roaches frequent, such as water sources or drain openings and other damp locations. You can also put it on trash cans, on top of tall cabinets, and garbage cans where little fingers of children or pets can't reach.
You do not need pest control professionals to employ this trap. The sugar draws roaches, and the Borax (boric acid) works naturally. Boric acid kills roaches immediately because it dries out their bodies, destroys their stomach, and shuts down their nervous system (..).
What is the best natural cockroach killer?
One of the most effective and best roach killers is a substance called diatomaceous earth or DE (..). Use diatomaceous earth to make a homemade cockroach killer that kills persistent pests like roaches, bed bugs, insects, and other creepy crawlies.
Put the DE, water, dish soap, and essential oil into the spray bottle and shake well. Spray the mixture in areas where you suspect you have a roach problem. This home remedy to kill roaches is all natural and not as hazardous as the ones bought in the grocery stores.
Commercial versus Natural Way to Keep Roaches Away
Roaches are incredibly disgusting and are known to be a health risk. And, as annoying as roaches are, commercial pesticides are not welcome either because they are hazardous to health, as well.
Deploying strong and odorous chemicals is not safe, especially if you have pets and little kids at home. Instead of resorting to store-bought chemicals, use pest repelling hacks and safe home remedies to get rid of cockroaches.
If you liked our pest control tips, please share these roach killer tricks with your friends on Pinterest, Twitter, and Facebook. Don't fear cockroaches, but stave them off and keep your house roach free!