We all have memories about biting down on a plump, juicy strawberry on a hot summer day. Strawberries are a favorite berry of many, and they go well in ice cream, cheesecake, and even tossed into a salad. When we equip ourselves with the knowledge of how to keep strawberries fresh, we get to savor the ripe flavors of summer's fresh berries all year long.
Fresh strawberries, blueberries, raspberries, and blackberries are in season from May to September. Peak strawberry season lasts for the whole month of June and is ideal for learning about keeping strawberries fresh.
If you haven't preserved strawberries before, you're probably filled with questions. How long do strawberries last? What is the best place to store the berries? The most reliable way to start learning is to gather some background information.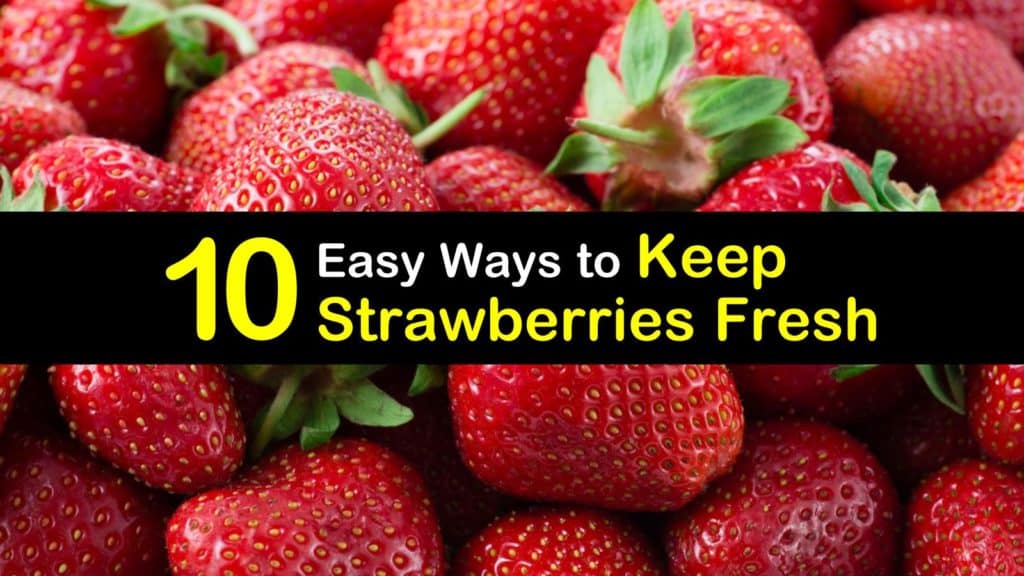 How Long Do Strawberries Last?
Most strawberries last four to seven days. Of course, this time frame for fruits also depends on where you buy your berries. Fruits and veggies purchased from the farmers market are often newly picked and younger than grocery store strawberries.
Whether you take the effort for strawberry growing yourself or purchase them, fresh strawberries are firm to the touch and bright red. They are free from moldy spots and bruises. Mold spores are a huge warning sign for a bad batch, and moldy berries should be avoided at all costs.
Benefits of Strawberries
Originating in 18th century Europe, these sweet bites contain vitamin C and B9, as well as manganese and potassium. They contain over 90 percent water and less than one percent fat.
One cup of raw strawberries has as few as 32 calories and is lower in carbs than other fruits. Strawberries reduce the risk of chronic diseases while improving blood sugar levels and overall heart health.
The only threat from consuming these delectable treats are for those who have an allergy. Other than that, strawberries are beneficial to many people.
How to Keep Strawberries Fresh
As much as we love them, strawberries and watermelon are expensive, meaning that keeping strawberries fresh and preserving watermelon to eat later is even more critical.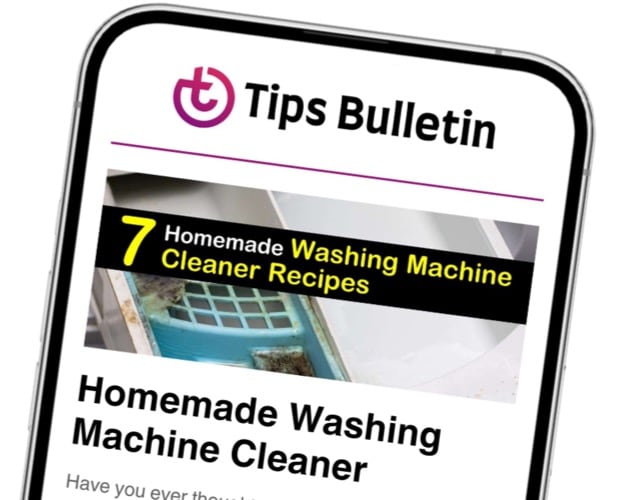 Finally, an email that Transforms Your Home.
Get the latest home and garden tips from our experts, delivered straight to your inbox.
There are numerous ways to store strawberries and keep them fresh for as long as possible. The one method you should avoid is room temperature. They spoil too quickly when not kept in a cold environment.
Keeping Strawberries Fresh in the Fridge
How long do strawberries last in the fridge? What about how to tell if a fruit salad is fresh? Placing a store-bought container in the refrigerator or a newly-made fruit salad typically gives them a shelf life of up to seven days. The secret to making berries and other fruits last longer is to avoid getting them wet.
Keeping fruit salad fresh overnight or for a few days in the fridge is also possible. The delicious mixture of flavors seems to be enhanced with the cool temperatures.
Washing strawberries too soon speeds up the rotting process and encourages mold growth. Keep strawberries fresh in the fridge for one to two weeks, depending on mold growth.
Blanching Strawberries
Cooking strawberries in hot water suppresses mold spores and helps the berries last longer. Bring a pot of water to 125°F. This temperature is hot but not quite simmering.
Dunk the berries in hot water for about 30 seconds. Line a baking sheet with paper towels and transfer the cooked berries into a single layer on the paper towel. Store the lined pan in the fridge for up to two weeks.
Store Berries in Airtight Containers
Another simple strategy for keeping strawberries fresh is by storing them in an airtight container. Place unwashed berries into a Mason jar with a resealable lid.
Screw the lid on tightly and place it in the refrigerator. Wash the strawberries just before eating them. This method keeps berries fresh for up to two weeks.
Utilizing Paper Towels
The great thing about paper towels is that they soak up excess moisture and prevent mold spores from growing.
Line a large plate or container with a few layers of paper towels and place the unwashed berries on the towels. Place the carton in the fridge for up to two weeks.
Give Strawberries a Vinegar Bath
Vinegar is a fantastic product. It works as a cleaning agent, adds flavor to food, and even keeps strawberries fresh. Make a water bath in a large container with one-part white vinegar and three parts water.
Dunk the strawberries in the vinegar bath. Place them in a salad spinner and dry them as thoroughly as possible. Transfer the berries to a container lined with more paper towels.
Loosely place the lid on the container without sealing it and store it in the fridge for two weeks or until you see signs of spoilage.
Freezing Strawberries
Frozen strawberries last for up to a year and easily added to frozen cocktails and smoothies. Freezing avocado is just as easy, as is freezing fruit salad with strawberries as an ingredient.
To freeze strawberries, start by rinsing the berries in a colander. Cut the green stems from the top and leave as much fruit as possible.
Spread the berries in a single layer on a baking sheet and place in the freezer for two hours. Remove the sheet and place the frozen berries in a freezer bag. Once frozen, add a few handfuls to a blender to make a homemade smoothie.
Combine all ingredients to a blender and blend until smooth. Split between two mugs and top with fresh berries if desired.
Frozen Strawberry Topping
Combining fresh strawberries with sugar makes a quick, sweet topping for desserts and can be frozen for up to a year. When you're ready to eat them, thaw the berries and add them to whatever treat you're craving.
Remove the green stems from the berries and place them in a large pot. Rinse the berries with cold tap water and drain them. Cut the berries in half and add them back to the pot.
Pour the sugar over the top of the fruit and stir them until the sugar melts. Drain excess water from the pot and pour them in a freezer-safe container. The sugar breaks down the berries, leaving them soft but still sweet.
How to Make and Can Strawberry Jam
The best way to can strawberries is by turning them into a jam. The cans last for over a year and taste great smothered on toast.
When canning strawberries for jam, add the strawberries to a large bowl and mash them to your desired consistency. Dump the mashed strawberries in a large saucepan and mix in the sugar and lemon juice. Stir the combination over low heat, so the sugar dissolves.
Increase the heat and bring the contents to a boil until it reaches 220°F. Dump the strawberry jam into the canning jars and leave a half-inch headspace at the top. Bring a pot with water, big enough for the canning jars, to a boil.
Place the jars in the boiling water bath for ten minutes. Use a jar lifter to remove the jam from the boiling water and let them sit for one full day before checking to ensure they appropriately seal. Store the canned jam in a cool, dry place.
Turn Berries Into Fruit Leather
Calling all parents! This fruit leather recipe is a healthy treat that kids love. Add them to their lunch sacks for a sweet treat after a nutritious lunch or to grab on the go.
Preheat your oven to 200°F. Cover a baking sheet with parchment paper only. Do not use wax paper. Add the berries and honey to a blender and blend until smooth.
Pour the berry liquid onto the lined baking sheet and use a rubber spatula to spread it into an even layer. Bake the fruit leather for six hours, remove from the oven and let cool overnight or for at least four hours.
Use scissors to carefully cut the parchment paper into thin strips and roll them up with the paper still on. Store the strawberry leather in an airtight container for up to four weeks at room temperature.
Make Strawberries into Syrup
Strawberry syrup is a fun way to keep that fresh berry taste in your home without having to worry about it rotting too quickly. Add it on top of pancakes, waffles, and ice cream for a fun, flavorful topping.
Add two tablespoons of water and the cornstarch to a small dish and mix. Add one cup of water, the sugar, and diced strawberries to a saucepan and bring it to a boil. Simmer the berries for ten minutes and add the cornstarch.
Stir the mixture until it thickens. Allow the syrup to cool and serve right away, or blend for a smoother texture. Store the syrup in an airtight container in the fridge for 30 days.
For those of us who never get our fill of strawberries, knowing how to keep strawberries fresh is a piece of knowledge that we'll always be grateful for.
Berries are bright, juicy, and full of refreshing flavor. Keeping strawberries fresh is fun because you get to learn how versatile fruits can really be.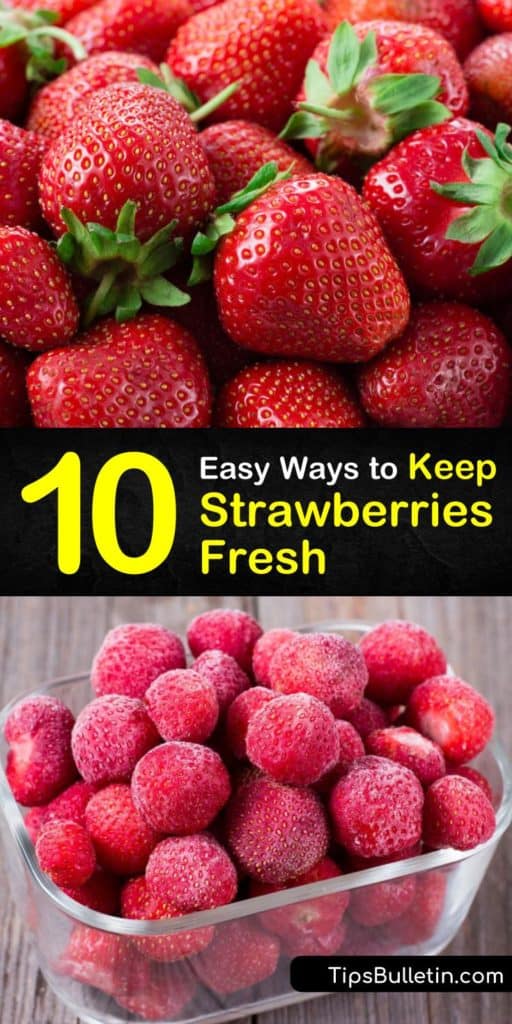 If you're going to use this guide to teach someone how to keep strawberries fresh, please share these methods for making fruit last longer on Facebook and Pinterest.