If you discover little red insects everywhere, you need to know how to kill clover mites. Clover mites are a significant annoyance and quickly colonize entire homes or backyards. However, they can be challenging to spot, thanks to their size. If clover mites invade your space, they promptly multiply into hundreds of thousands if you don't immediately use proven methods for killing clover mites.
Clover mites are difficult to detect until a massive swarm indicates an invasion. Small, red spots on your wall surfaces, patios, or other carpets are the most apparent indication of an issue. Because clover mites prefer to congregate in these areas, keep an eye out for these stains around doors, window sills, or any other openings in your home.
Additionally, clover mites invade your garden and rob plants of moisture. You might have a clover mite infestation if you see silvery-white coloration on your plants or brown dead patches of grass. Explore natural ways to treat clover mites and keep your house and patio free of these pests.
Natural Ways I Kill Clover Mites
A subspecies of spider mites known as clover mites infest dwellings and feed on plants. A clover mite is the size of a pinhead, so unless they have assembled in huge numbers, it is difficult to see them. Killing clover mites by crushing them makes a mess and leaves homeowners unsure of what to do next.
Their front legs are noticeably longer than the back, giving them the look of antennae. The female, reddish-brown bugs reproduce asexually and carry out independent egg development. Because adult clover mites produce eggs at will, they swiftly build up vast populations and infest homes.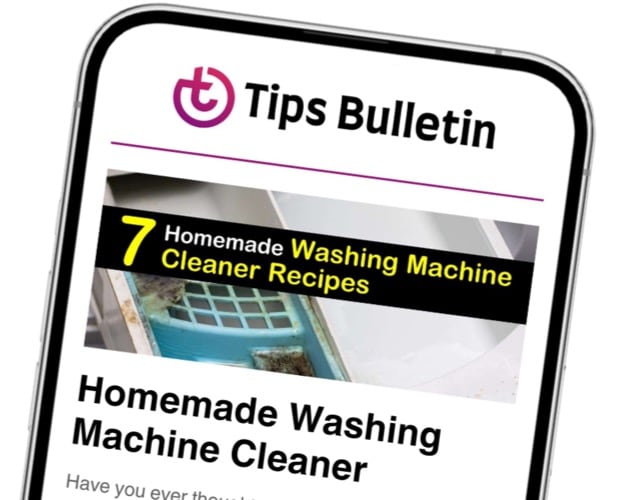 Finally, an email that Transforms Your Home.
Get the latest home and garden tips from our experts, delivered straight to your inbox.
Clover mites, unlike chiggers, do not attack people or animals but create an unattractive red mark when squashed. Find helpful home remedies to kill spider mites and clover mites to remove them from your yard or dwelling.
What Clover Mites Are to Me
While clover mites are not stinging insects, they are a nuisance pest. A clover mite population appears as tiny red bugs, often seen on foundation walls or a window sill in early spring. These tiny mites, known scientifically as Bryobia praetiosa koch, feast on plant matter and lay their eggs in cracks and crevices of exterior walls.
Clover mite control is crucial to good lawn care, as these pests damage grass. Mite populations may migrate indoors after heavy rain, which is even more troublesome thanks to the red stain marks they leave behind.
Several options exist to take care of a clover mite problem without consulting an expensive pest control service. A straightforward technique for clover mite prevention is to make a barrier of pea gravel or wood chips around a problem area. The adult clover mite prefers to travel through plant material or grass and will not cross rugged terrain.
How I Kill Clover Mites with Diatomaceous Earth
A natural insecticide often used in spider mite and bed bug control, diatomaceous earth is the perfect remedy for a clover mite infestation or as one of the ways to get rid of pantry mites. It's also great for treating soil mites. Diatomaceous earth is composed of small, sharp-edged fossilized diatoms that lacerate clover mites and other insects, causing their demise.
Although diatomaceous earth is powerful against insect pests, it is safe for people, pets, and beneficial insects. Spreading food-grade diatomaceous earth powder is a quick way to get rid of clover mites on your property and perfect for getting rid of clover mites naturally. To prevent irritation, use the powder while wearing safety glasses and a dust mask to cover your mouth and nose.
Killing Clover Mites Using Boric Acid in My Home
Boric acid is a valuable treatment for battling clover mites and gets rid of chiggers at the same time. This mildly acidic crystalline substance is typically used as a light antiseptic that features in many cleaners. Most supermarkets' laundry departments have boric acid readily available, but you can always buy detergent powder containing Borax as a reliable substitute.
Spread boric acid in problem areas outdoors and line the windows or other entry spots inside your residence. The powder works as a repellent and an excellent preventative measure in addition to killing mites it touches.
Though boric acid is efficient in insect control, it does dry out and destroy plants. Keep the powder away from your ornamental plants when treating the exterior and patio of your home.
Insecticidal Soap Kills Clover Mites in My Garden
Insecticidal soap is a convenient solution to kill many insect pests, including clover mites. The soap is approved for organic gardening and won't harm pollinators or your pets. Pick up a bottle of insecticidal soap from your local hardware or gardening store and mix it with water for a handy spray.
Shake the sprayer until the soap and water blend and before every use. Spray the soap directly onto mites wherever you observe them. Make a spray for dust mites, spiders, and other pesky bugs the same way.
Using Dish Soap to End Clover Mite Infestations in My Home
Regardless of what brand or scent you prefer, dish soap makes a powerful tool to deter clover mites. Liquid dish soap clings to the exterior of soft-bodied insects like clover mites and suffocates them.
Shake well and spray directly onto mites. Though the type of liquid dish soap doesn't affect its efficacy as an insecticide, it's worth considering further. Colored dish soaps with blue dyes may stain household and outdoor surfaces. A colorless liquid dish soap lets you treat insects without worrying about damaging your furnishings.
Though often confused with bird mites, clover mites are not the same. These pesky red bugs swarm in and around your house and create an annoyance. Learning natural ways to kill clover mites helps eradicate them.
Avoid smashing clover mites, as this leaves behind a rusty red stain that is tricky to clean. Instead, vacuum live mites as you see them and use treatments from the list to ensure they're gone for good.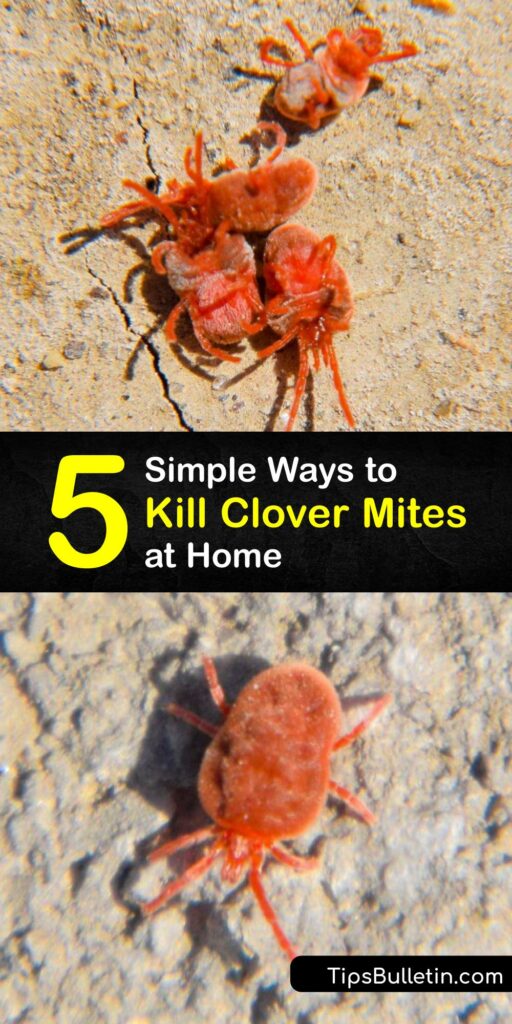 If you loved this uncomplicated article on how to kill clover mites, please share this knowledge with your friends and family working on killing clover mites on Pinterest and Facebook.