Learning how to kill hornets using home remedies is crucial. You may not always have a commercial-grade product on hand when aggressive stinging insects like wasps, yellow jackets, or hornets make their appearance. Plus, store-bought insecticides are highly toxic for humans, pets, and plants alike. Spraying them around your home requires much more care.
For some reason, stinging insects seem to enjoy building nests near dwellings. However, you must remove even beneficial pollinators from your home. They're incredibly aggressive, and their venom can become life-threatening for some people.
That doesn't mean you can't tackle the problem without using harsh toxic chemicals or professional pest control services. Luckily, getting rid of hornets is relatively easy compared to other dangerous critters. Use our list of home remedies to quickly eliminate carpenter bees and hornets nests, and you'll never find yourself caught in a pinch again.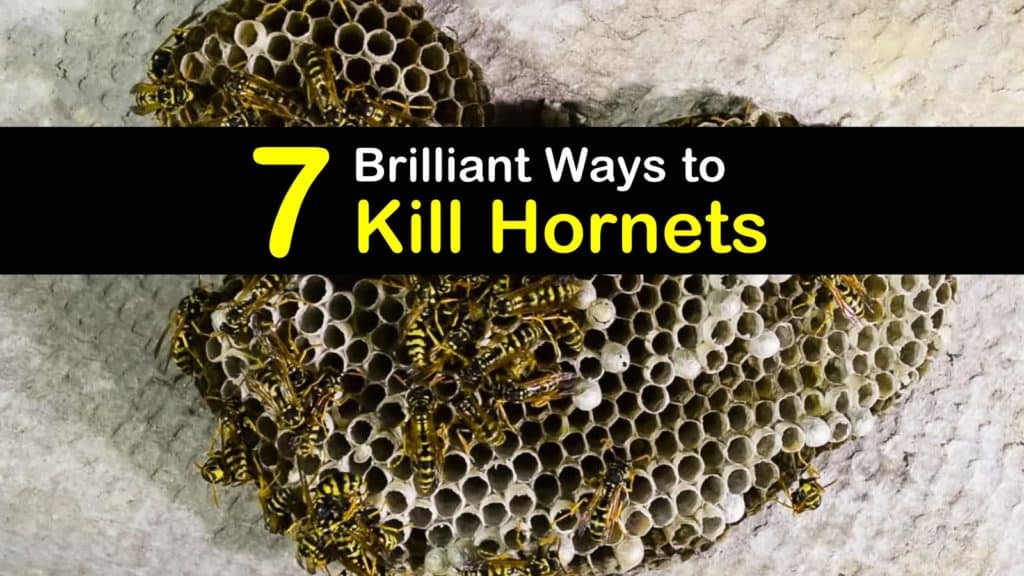 Home Remedies to Kill Hornets
Learn how to kill hornets at home, without the help of a professional. There are plenty of available home remedies to kill hornets. Just make sure you always wear protective clothing, like long pants, long sleeves, and a hat.
How to Kill Hornets in the House
Sometimes a stray hornet or two winds up in your home, and you don't have any insecticide. When this happens, avoid hitting it. Grab your hairspray. Just wait for the insect to land and dose it with hairspray. Spray the hornet directly until it stops moving.
Get Rid of Wasps and Hornets with Soapy Water
Soap is one of the best home remedies to kill hornets and other pests around your home. It's a natural option that breaks down their exoskeletons.
Make this DIY wasp killer by combining the dish soap and water and placing the soapy water in a sprayer. Spray the mixture on the hornets and nest, standing a safe distance away. You may also use a hose-end sprayer with a garden hose if you don't have a sprayer.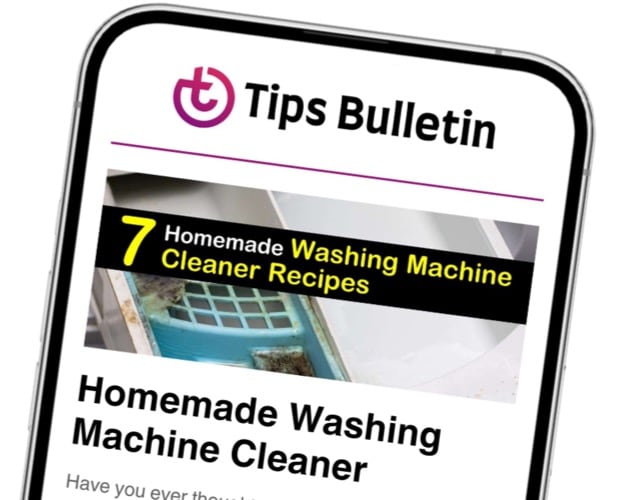 Finally, an email that Transforms Your Home.
Get the latest home and garden tips from our experts, delivered straight to your inbox.
Pour the soap into the hose-end, attach the garden hose, and turn it on. After dark, saturate the nest thoroughly, especially during the late summer.
This simple spray also works for a variety of other annoying insects. Use it as one of the home remedies to get rid of termites, carpenter ants, and centipedes, too.
Create a Peppermint Spray to Kill and Repel
If you know what keeps bees and wasps away, you probably already know how powerful peppermint oil is against bugs. Peppermint is excellent for killing hornets. Stinging insects hate the scent, so it also works as a powerful repellent. It even keeps honey bees away.
Making a spray is a great way to use essential oils and repel wasps right away to drive them from their nests. Combine the oil, water, and dish soap in a spray bottle.
Glass is ideal for housing essential oils. Shake the container to mix the ingredients thoroughly.
For this way to get rid of hornets naturally, wait until it is dark to target the nest. Wear protective clothing like long sleeves, pants, gloves, and a hat. Spray the nest quickly and run to safety within the house or outbuilding. The hornets will not be happy.
Killing Hornets with a Sugar and Vinegar Trap
Set up a trap with sweet foods to contain hornets. Hornets are attracted to sweet foods, while the vinegar scent is what repels bees. So, don't worry about harming pollinators with this DIY recipe.
Cut the plastic bottle in half. Add the sugar, vinegar, and soap and mix using a spoon until the sugar completely dissolves. Use the top of the bottle to create a funnel inside the bottom portion, and set the trap where you spot hornets.
To keep wasps away from outdoor areas like porches and patios, yellow jacket prevention begins with growing plants the stinging insects don't like. Add some peppermint plants and others to keep them away from areas where people congregate.
Rid a Tree Branch of Hornets Nests
Hornets nests are sometimes in hollow trees or on the branches. Wear protective clothing and use a spray with a 20-foot stream reach for safety when getting rid of a hornet nest in a tree.
Rid a tree branch from a wasp nest by spraying your killer of choice, and a few days later, place garbage cans lined with heavy-duty bags underneath. Cut the branch, so the nest falls into the garbage cans.
Scrapers or pruners from your hardware store are helpful. When the nest is free, seal the bag. Hornets can't bite through thick plastic, but be careful.
Getting Rid of Ground Nests with Boiling Water
Sometimes you see a hornets nest on the ground rather than nestled in the trees. Hornets may build homes in rotten wood, crevices, or even mounds of earth. Get rid of ground wasps with ease and kill the inhabitants of the nests with two basic ingredients.
When your goal is getting rid of an entire nest in the ground, boil water in a large pot. Add dish soap and stir. Pour the hot soapy water directly in the ground nests entrance to ensure it takes care of killing wasps, and move inside as quickly as possible.
Killing Hornets with an Insecticidal Duster
If you make a store trip, buy an insecticidal duster for hornet or wasp control. The yellow jacket repellent formula coats a flying insect, preventing flight. They die 24 hours later. Look for the nest entrance during daylight.
Place the duster end against the nest entrance after the sun sets, aiming at the hole, and coat the nest. Leave after spraying the duster. Revisit the area if you still see hornets after a few days.
What Type of Hornets are There?
The Vespidae family includes various species of hornets. It's confusing because common names are often interchangeable. However, determining the type helps stop the infestation. Some species are more aggressive or build nests differently.
There are two main types of wasps: social wasps and solitary. Social wasps grow in large colonies and typically include:
Yellow jackets: The smallest types of wasps, yellow jackets have a color similar to honey bees. They build ground nests or enclosures below ground.
Paper wasps: Around an inch long, paper wasps come in several colors. They build open nests that appear like umbrellas on window casings.
European hornets: A little longer, European hornets are brown with orange-yellow stripes. They make nests in hollow trees.
Bald-faced hornets: A common type, these giant hornets create massive enclosed paper-like nests that hang from trees.
Hornet vs. Honey bees: Which Sting is Worse?
Hornets, wasps, and yellow jackets are closely related, similar in color and size, and sting aggressively. They all attack when provoked and are highly protective of their homes.
Hornets are larger than wasps, so their stings are painful. If you're allergic to hornets, a bite or sting may become life-threatening. The worst part is that hornets release pheromones near the nest when they're killed, telling the others to attack.
Beneficial pollinators, however, are bees. Only honey bees and beneficial pollinators have barbed stingers, which means a hornet keeps coming at you until they sense the threat is over, whereas the bee stops. Avoid killing bees or spraying the plants they adore.
When Do You Call an Exterminator?
Getting rid of an infestation for good involves knowing when to call a pro. Pest control services cost a pretty penny, but trained pros understand the best ways to remove the threat from your home carefully and safely.
To avoid getting stung, know when an infestation is out of your control. You may also prefer to call an exterminator if you're allergic, elderly, or don't feel fit enough to run inside after the job is over.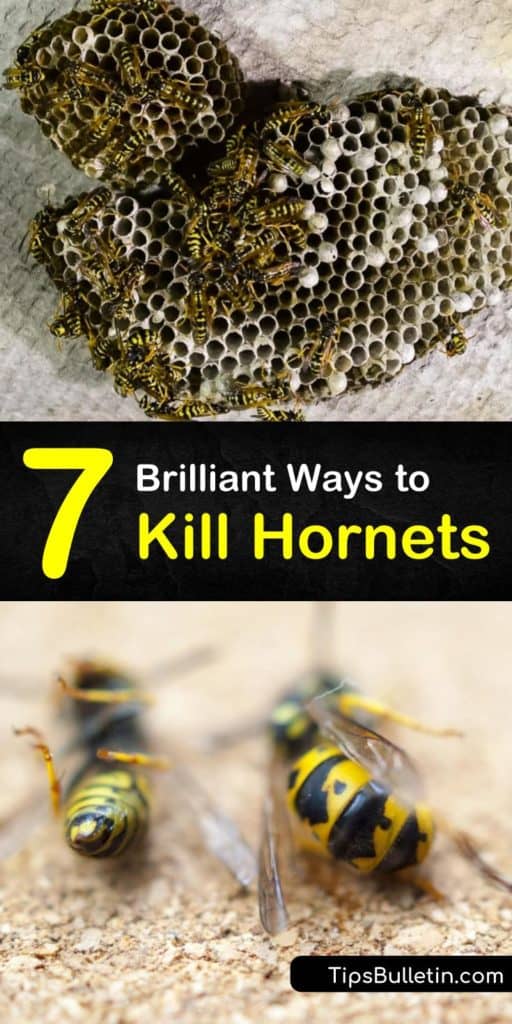 Would you prefer to call an exterminator or use a home remedy? We hope you found our home remedies to kill hornets useful and would appreciate it if you share our list on how to kill hornets with your friends on Pinterest or Facebook.