Figuring out how to kill mealybugs is daunting but not impossible. Mealybugs are a variety of scale insects that suck sap from the plant leaves and stems, which causes stunted or distorted leaf growth and leaf yellowing and drop. These little white insects are found anyplace on a plant but are most frequently seen on new development, in the leaf veins, and at the leaf joints.
The plant eventually perishes if the grower doesn't begin killing mealybugs. Mealybug control should be a skill every gardener possesses. These scale-like critters are present in many commercial greenhouses and nurseries. It's easy to carry one home on a new plant without realizing it.
If left untreated, these houseplant pests severely harm plant leaves and growth. Fortunately, there are several clever tips for how to treat mealybugs without employing hazardous substances or harsh pesticides. Utilize items you already have available to solve your mealybug problem to save money and time.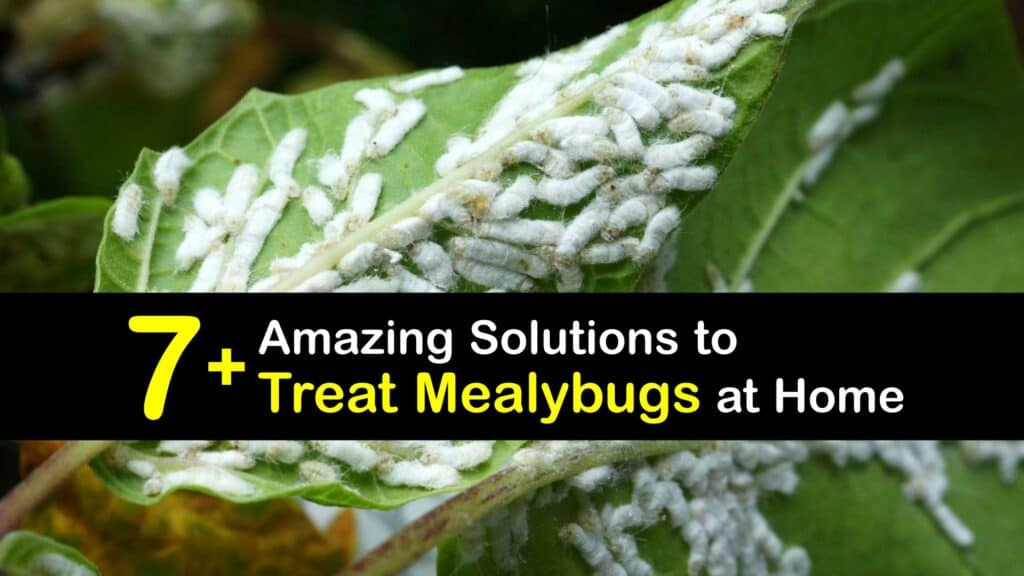 Discover How to Treat Mealybugs
There are multiple techniques for killing mealybugs, as they are a problem for many producers. Their feeding eventually results in the leaves becoming yellow and falling off. Mealybugs are most frequently found in greenhouses and are typically a houseplant pest in northern latitudes.
However, in warmer climates, they cause major issues for entire crops. Mealybugs cause fruit, vegetables, and flowers to bud too early on an affected plant in a heavy infestation. The insect's waxy excrement, also known as honeydew, encourages the sooty mold fungus to thrive. Learn how to kill mealybugs using DIY methods.
What Are Mealybugs?
Mealybugs are a frequent hazard to indoor plants. They have a pink, squishy body, are covered in a white, cottony, waxy substance, and are shielded from extreme heat and moisture loss by the white fluff.
There are different types of mealybug, though they are all managed the same way. This insect pest consumes a wide range of plants. Still, it particularly enjoys soft-stemmed and succulent species such as cactus, jade, coleus, croton, fuchsia, and poinsettia.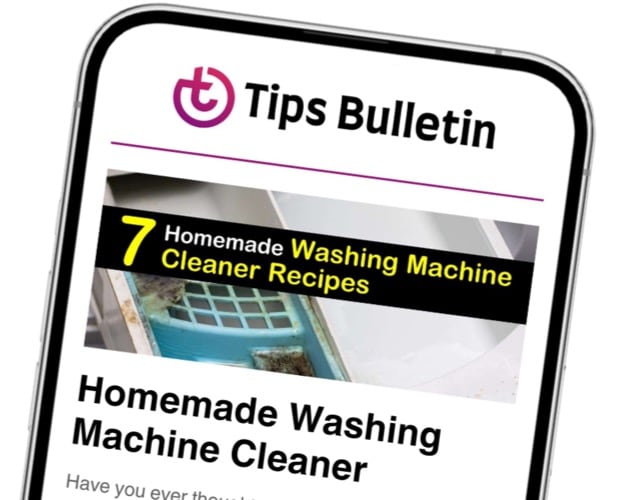 Finally, an email that Transforms Your Home.
Get the latest home and garden tips from our experts, delivered straight to your inbox.
These plant pests target the leaf of indoor and outdoor plants. White, cottony egg mounds on plants, wax-coated plants, black sooty mold forming on their honeydew secretions, or ants feeding on honeydew are all indications of an infestation. Mealybugs take sap from plants and weaken them. If populations are high, plants grow slowly and lose leaves.
What Attracts Mealybugs?
Due to the abundance of the liquids that mealybugs prefer to consume, certain plants are more attractive. Plants with high nitrogen content and new soft growth appeal to mealy bugs. Overwatering and fertilizing contribute to these situations.
Mealybugs pose a severe threat to some industrial crops, including citrus trees. Mealybug infestation is a risk for indoor plants, especially tropical ones. Since mealybugs cannot fly, they rely on crawling between host plants.
Overcrowding facilitates their journey. Even well-maintained flower beds may fall prey to mealybugs. These pests thrive in commercial greenhouses and nurseries, and it's easy to bring one home on a new plant inadvertently.
Killing Mealybugs Using Horticultural Oil
Horticultural oil destroys several insect pests, including the scale insect, mealybug, and spider mites, without damaging the host plant. Read the oil's packaging and follow the instructions on combining it with water to create a spray to get rid of mealybugs.
Mineral oil and an emulsion are used to develop horticultural oil products. Occasionally, additional insecticidal chemicals are added to a formula to boost efficiency. Horticultural oils obstruct the mealybug's airways, resulting in suffocation. Use horticultural oil as soon as you discover signs, and don't wait until you have a mealybug infestation.
If you don't have access to a mineral oil at home, consider using rubbing alcohol mixed with water as a spray. Use an alcohol spray for mealybugs at home to kill the unwanted pests on indoor plants.
Eliminate Mealybugs With Destroyer Insects
Mealybug destroyers, or Cryptolaemus montrouzieriare, are predatory ladybug beetles. They feed on several mealybug species to reduce the population. Mealybug destroyers work well as biological control agents for mealybugs and other soft-scale bugs.
These quick-feeding, nimble ladybird beetles aggressively hunt for mealybugs and eat up to 250 of them throughout their lifetime. Both larvae and adults are predators, which decreases the need for sprays and makes them valuable instruments in programs for integrated pest management and controlling resistance to pests.
Mealybug destroyers consume all mealybug life stages, from the adult mealybug to their larvae and eggs. Order a batch of mealybug destroyers from a biological control company through your local garden center or online.
What Kills Mealybugs?
Insecticidal soap is a natural remedy for many pests, including the mealy bug. Since it's simple to use and safe, insecticidal soap is an ideal treatment for an indoor plant. Purchase insecticidal soap affordably from the garden center.
Use a sprayer or a spray bottle to spread the solution. Coat the entire plant, including all plant leaves and their undersides. To ensure the soap has time to absorb before beneficial pollinators reach the garden, spray in the morning or late at night.
Natural Ways to Get Rid of Mealybugs – Diatomaceous Earth
Diatoms, tiny petrified algae, make up a raw material resembling powder, which is perfect for dusting. Diatomaceous earth (DE) powder is a natural product for killing mealybugs. Neem oil might deter them, but DE kills mealybugs instantly. Mealybugs dehydrate and die as diatomaceous earth is sprinkled on them because the sharp edges of the particles pierce through their waxy coating.
Mealybugs cover their bodies in a waxy material that they exude, giving plants a fuzzy or powdery appearance. Because it penetrates their waxy layer and dries them out, diatomaceous earth is a powerful tool for controlling mealybugs. There is no danger to plants or animals with this entirely natural process.
Make a DIY Spray to Control a Mealybug

Population

If you have indoor plants with mealybugs or an infected plant in the garden, craft a spray to eliminate the insects. Like several pests, mealybugs hate strong aromas and tastes. Mixing homemade mealybug spray is simple and budget-friendly pest control. Use readily available ingredients to eliminate the bugs.

Combine the onion, garlic bulb, and cayenne pepper in a food processor or blender and blend until paste forms. Add the liquid dish soap after mixing in a quart of cold water, steeping for an hour, then strain through cheesecloth. Stir or shake well.

Spray the solution all over the plant in regions where mealybugs are present. Store the mealybug spray in the refrigerator for up to a week.
Neem Oil Helps Decrease Mealybug Numbers
Neem oil acts as a systemic insecticide when prepared as a soil soak and applied to the roots of your plants. The plant roots absorb the neem oil mixture distributed throughout the tissue, so when a mealybug bites a leaf, it consumes neem oil and perishes.
For each infested plant, spray the soil surrounding the roots with three cups of neem oil. Repeat every two weeks to combat an established infestation. Get mealybugs under control with neem oil without damaging your garden's beneficial insects. The treatment is safe for a food crop or ornamental plant.
How to Prevent Mealybugs
Like other pests, manage mealybugs defensively. Ensure your plants are healthy overall to lessen the chance of attracting these pests. Strong, resilient plants are less likely to be affected by infestation than weak, distressed, and poorly-potted ones.
Female mealybugs procreate quickly, and even a single bug swiftly multiplies into a plant-threatening infestation. Taking pest-preventative measures reduces the need for mealybug management and protects your plants from harm.
Mealybugs usually travel to your home on a new plant since commercial greenhouses are the perfect environment. Scrutinize new acquisitions before adding more plants to your collection.
Keep mealybugs out of your garden by reducing frequent causes. Stop excessive watering, fertilizing, and crowding. Evaluate new plants to make sure you don't unintentionally introduce pests.
Mealybug populations typically exist at low population levels for an extended period before exploding suddenly. Because of their capacity to conceal themselves in cracks and crevasses in plants, mealybugs are challenging to find if there are just a few.
After determining the presence of the insects, it's time to figure out how to treat mealybugs. The most affordable remedy is to remove and kill any severely infected plants. Use clever remedies to eradicate mealybugs and save as many plants as possible.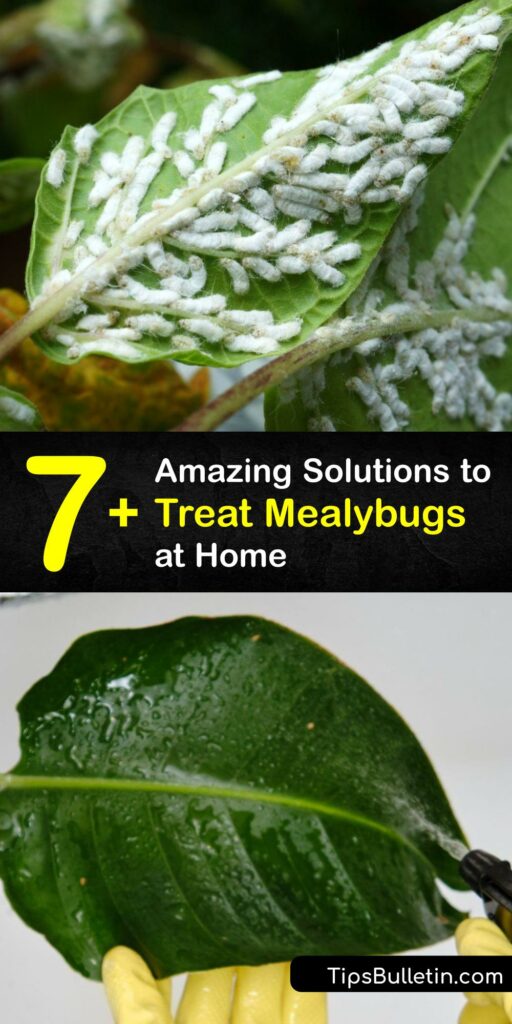 If you loved this illuminating article on how to kill mealybugs, please share this knowledge with your friends and family who are killing mealybugs on Pinterest and Facebook.