Millipedes can be a real nuisance, but I've got some simple and cost-effective methods to get rid of them.
Here's how I tackle millipede problems:
I create a homemade trap using a plastic bottle and ripe fruit to lure them in.
I use insecticidal soap mixed with water to spray and kill millipedes on contact.
I place sticky traps around my home to catch millipedes in high-traffic areas.
I sprinkle diatomaceous earth in areas where millipedes are frequent to dehydrate and kill them.
I vacuum regularly to remove millipedes and eggs from my home.
To elaborate on these steps, first, I make a millipede trap using a plastic water bottle: I cut the bottom off, invert it, and place some ripe fruit as bait. Millipedes climb in for the fruit and can't get back out.
Next, I mix insecticidal soap with water in a spray bottle and apply it to millipede-prone areas. It's a great non-toxic way to deal with these pests, and it's totally safe for my home environment.
I also place sticky traps in strategic locations. Millipedes get stuck on these as they walk across, making it an effortless way to trap them.
When it comes to diatomaceous earth, I lightly dust it in millipede hotspots. It's organic and safe yet very effective at killing millipedes by drying them out.
Lastly, I use my trusty vacuum cleaner to suck up any millipedes I see. It's a quick and easy way to get rid of them, especially from hard-to-reach places.
By following these steps, I effectively control millipedes in my home without spending a lot of money or using harsh chemicals.
Millipedes are common in North America, leaving homeowners asking how to kill millipedes and searching for home remedies for killing millipedes. "A thousand feet" is the direct translation of the name millipede; however, none have so many legs.
Millipedes tend to head indoors after heavy rain and have a peculiar odor they leave behind. They're moisture-loving bugs that prefer humid conditions. You find them in yards or crawling around the house, especially near windows, the crawl space, and in the basement or another damp area.
Millipedes come in various colors and sizes, measuring anywhere from 1″ to 14″ long. The majority of millipedes discovered in homes are black or tan colored.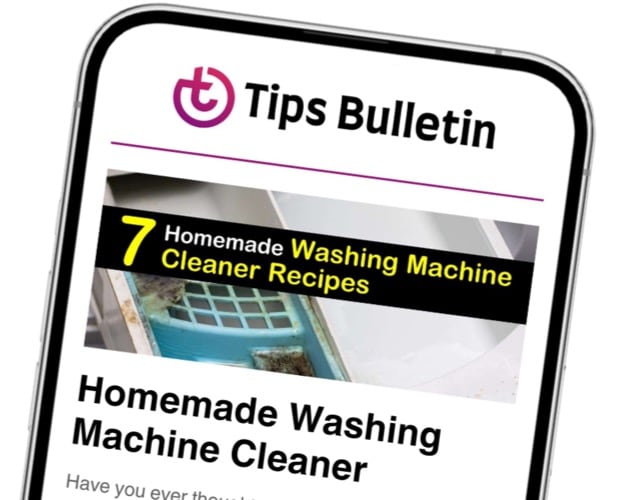 Finally, an email that Transforms Your Home.
Get the latest home and garden tips from our experts, delivered straight to your inbox.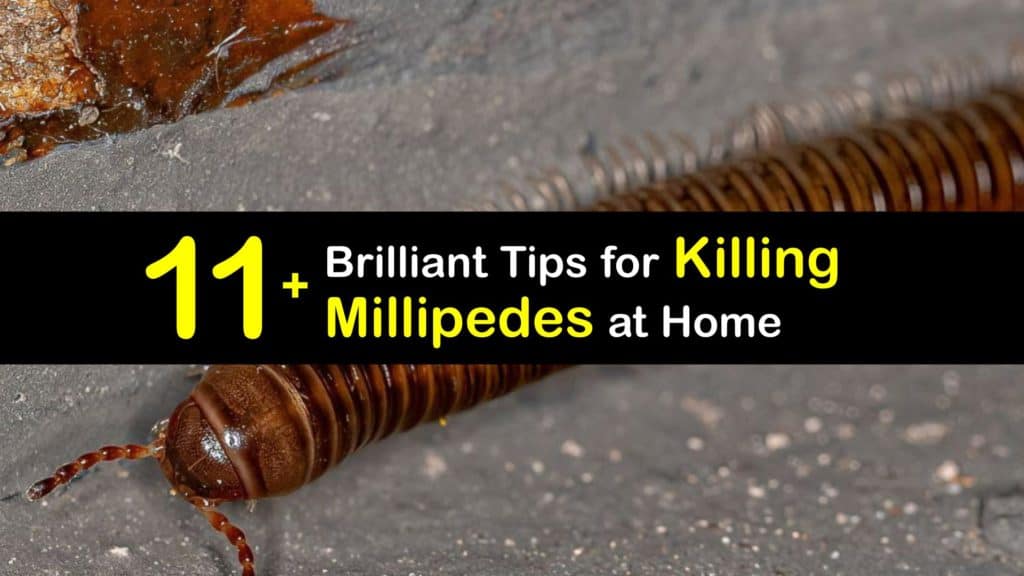 Tips for the Best Way to Kill Millipedes
On average, the number of legs is between 34 and 400. The legs are divided into seven parts and are mostly identical. To protect themselves from predators, some even produce cyanide. Millipedes may emit bioluminescence, so you might see some glowing millipedes.
Choose the best way to kill millipedes for your home, whether looking at natural ways to kill millipedes or learning how to kill millipedes with chemicals.
Before learning what kills millipedes inside and outside the home, understand how to recognize them. Millipedes have a distinctly segmented body with a recurring pattern. They have many legs and grow to be reasonably long. They may be mistaken for worms, the house centipede, or caterpillars by some individuals.
The top of the head is round, while the bottom is flat. They have a short set of antennae and chew with their big mandibles. Centipedes have one pair of legs per segment, whereas millipedes have two pairs on most segments.
Millipedes may look like creatures from a horror film, but they aren't harmful to your home. Some individuals may think they're helpful because they hunt other pests in the house.
Because they feed on decaying materials or already-dead plants, healthy plants are generally unaffected by millipedes. Their favorite foods consist of leaves or other debris found in the yard. Millipedes devour young seedlings, which creates a problem if they get into greenhouses.
They prefer humid locations with plenty of plant life and litter. Examine your home for these advantageous circumstances and eliminate them.
A Tube Trap for Millipede Control
Easily create a millipede trap at home to catch millipedes passively. Setting tube traps mean you don't have to keep watch them. Millipede traps help save time.
Purchase vinyl tubing to fit into a bottle from any hardware shop. Ensure it has a diameter large enough to accommodate the millipedes you're dealing with in your home.
Place the ripe fruit bait in the bottle's bottom so it sits there. Slide the vinyl tube inside the bottle until it is about 2″ inside, double-check the pipe is tight with the entrance, and tape it in place.
Ensure the tube extending into the bottle does not contact the bottle's edges. The aim is for the millipede to crawl into the line to get to the fruit. The millipede can't get out once it goes down the tube and into the bottle.
Make a handful of these traps and set them strategically throughout your home; this is a safe and effective millipede removal approach.
Insecticidal Soap Kills Millipedes
Make an insecticidal soap solution to kill millipedes. This approach is efficient and does not necessitate the use of toxic pesticides. Choose an insecticidal soap adequate for the job from your nearest garden store.
Dish soap is recommended for home treatments; however, it does not always kill the insect, unlike insecticidal soap.
Fill a spray can halfway with soap and water. For this DIY millipede spray, spritz a small section of the millipede area with the mixture as a test. Check the next day to make sure no cloth has been discolored, and no paint is harmed, and so on.
The best way to get rid of millipedes is to spray the solution on any places where pests are likely to congregate. It's critical to provide complete coverage because any untreated regions could lead to re-infestation.
How to Kill Millipedes with Sticky Traps
A sticky trap, sometimes known as a glue trap, is a simple answer to how to kill millipedes. Because the millipede population grows quickly, killing a few millipedes when you see them won't help control millipede populations in the long run.
Purchase sticky traps, which are large strips with a strong adhesive, and place them in areas where millipedes are a common sighting. Take care not to step on the traps since they adhere to clothes, shoes, and skin.
Best Way to Kill Millipedes with Diatomaceous Earth
If you're looking for a non-toxic route to kill millipedes and prevent millipedes from entering my house, diatomaceous earth is probably the best option. Diatomaceous earth is comprised of finely ground remains of fossilized marine phytoplankton, has a talc-like texture and is off-white.
One of the benefits of diatomaceous earth is that it lacerates the millipede's exoskeletons, causing them to dehydrate and perish. Diatomaceous earth is available at garden-type stores and is suitable for use around pets and children.
Prevent Millipedes with a Clean Yard
The National Pest Management Association suggests reducing available organic matter like soil, mulch, wood ash, fallen leaves, and other organic material to help combat millipede infestation.
Millipedes naturally seek moist areas and plant material like leaf litter, grass clippings, or the compost pile to make their homes. Clearing your yard of plant matter and keeping it away from the house helps combat a millipede problem.
Reduce Potted Plants to Stop Millipede Activity
One of the optimum natural ways to kill millipedes is to reduce the number of potted plants in your home. Despite being beautiful and even functional in producing food, potted plants and their potting soil draw pests.
What attracts millipedes? Fallen leaves or leaf litter offers perfect crevices for the pests to hide in, and the moisture associated with watering your plants creates the ideal environment for millipedes. If you're having issues with millipede pest control, consider relocating your house plants to help gain millipede population control.
Natural Ways to Kill Millipedes – Cayenne Pepper
Cayenne pepper contains a natural compound called capsaicin which kills millipedes by damaging their nervous system. Its potent spice also repels an array of insect pests. Mix cayenne pepper in water to create a spray and use it in any areas of the house where millipedes have been spotted.
Use Your Vacuum for Killing Millipedes
Trap millipedes using bug vacuums or a conventional vacuum cleaner in hard-to-reach spots. They're easy to use and remove millipedes fast. Most vacuum cleaners have a long head allowing you to reach areas otherwise inaccessible.
This vacuum nozzle rapidly and safely catches bothersome critters. Vacuums are effective at trapping millipedes and other insects, and they are safe to use because they do not contain toxic chemicals.
Neem Oil for a Millipede Problem
One easy way to kill millipedes is neem oil. Millipedes may quickly take over your property – inside and out. Thankfully, neem oil is a common natural insecticide to eliminate these pests. The compounds in this oil disturb the insects' hormonal systems. The millipede's ability to eat, reproduce, and lay eggs is compromised.
Spray any surfaces where insects congregate after swirling the ingredients in a spray container until thoroughly combined.
Cedar Oil is a Natural Millipede Killer
Cedar oil is a natural millipede insecticide and is one way to kill a centipede, too. When millipedes contact the oil, they undergo osmotic dehydration and die.
To make DIY insect spray, blend cedar oil and water in a spray bottle. Spray in any crack or crevice that could house millipedes. Cedar oil has the added benefit of being non-toxic with no harmful pesticides and has a pleasant scent.
Decluttering to Kill Millipedes
Millipedes and house centipedes prefer to lurk in dark, enclosed areas. You may be unknowingly creating the ideal millipede habitat and breeding ground if you have a damp basement or crawl space with high moisture levels and a crack or crevice suitable for hiding.
To keep centipedes away and perform successful millipede management, clean out old leaves, ensure your cellar is free of soil and plant debris, and declutter in general. These pests flourish in various hiding spots, particularly wet and gloomy ones.
Decluttering your environment reduces the number of habitat options available to the millipede or if you are infested by earwigs, making it less welcoming inside your home. This method is ideal if you seek natural ways to kill millipedes without applying anything to your home.
Seal Cracks to Keep Millipedes Out
By removing the insect's access point, they cannot enter the house. Check for any cracked or damaged seals in your space, especially around windows and behind doors. Look for any damage to the ceiling or walls, as well as any possible access points for millipedes.
To keep this bug out, seal any potential entry points. Even if millipedes are already inside your home, it's critical to close the space following treatment to prevent re-infestation or keep more from coming in.
Though millipedes are not typically harmful, they are unsightly, a nuisance, and dangerous to young plants and seedlings. By understanding how to kill millipedes, it's simple to learn your options and select the best way to kill millipedes, whether that's the fastest route or focusing on natural ways to kill millipedes.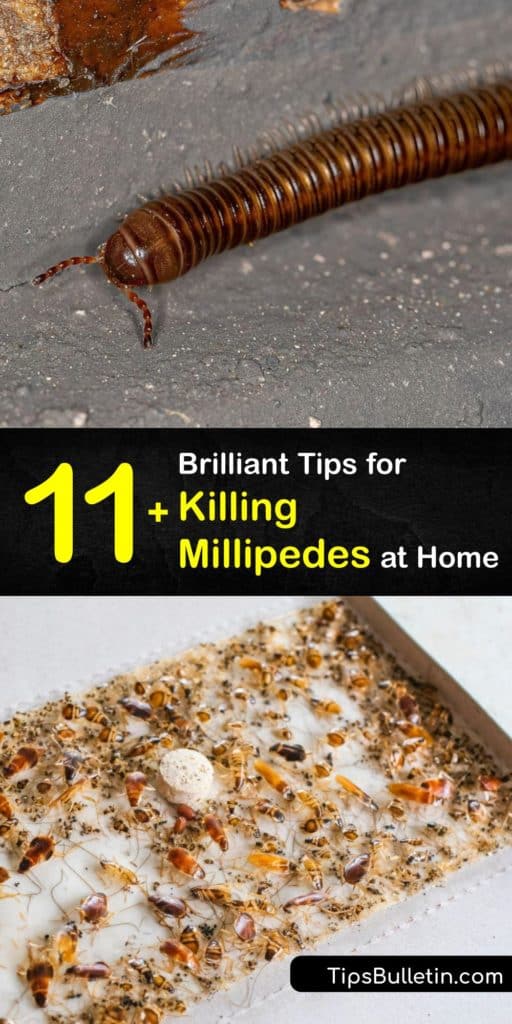 If you loved this article on how to kill millipedes, please share these valuable tips on the best way to kill millipedes with your family and friends on Pinterest and Facebook.