Killing squash bugs can be a straightforward and cost-effective process.
To effectively deal with squash bugs:
Handpick adult bugs and drop them into soapy water.
Scrape off egg clusters from leaves and submerge them in the soapy solution.
Apply diatomaceous earth to plants and soil to dehydrate any remaining bugs.
Use a vinegar and dish soap mixture to repel and kill squash bugs.
Sprinkle Neem oil solution on plants to naturally eliminate the pests.
To kill squash bugs with soapy water, put on garden gloves and fill a bucket with warm water and a squirt of dish soap. Pick off the adult bugs by hand and drop them into the soapy solution. Gently scrape off egg clusters with a butter knife and either let them fall to the ground or submerge them in the soapy water. Finish by rinsing plants with a hose to remove any remaining eggs. This method is quick and uses household items, making it a cost-efficient solution for squash bug problems.
Producing your own food takes a lot of hard work and the time you spend in the garden rewards you with fresh fruits and veggies for the pantry and fridge. Therefore, discovering that your vegetable plants are wilting from squash bug damage is disheartening, to say the least. Learn how to kill squash bugs using simple methods and ways to prevent them from returning.
Many pests plague the garden, including the vine borer, cucumber beetle, aphid, squash beetle, and squash bug. However, there are also various beneficial insects that we do not want to kill since they help our plants flourish through pollination.
Prevention is the perfect cure when dealing with a garden pest problem. Unfortunately, nature has a way of getting what it wants no matter how careful and attentive you are, and it's time to perform squash bug control practices to prevent a bug infestation.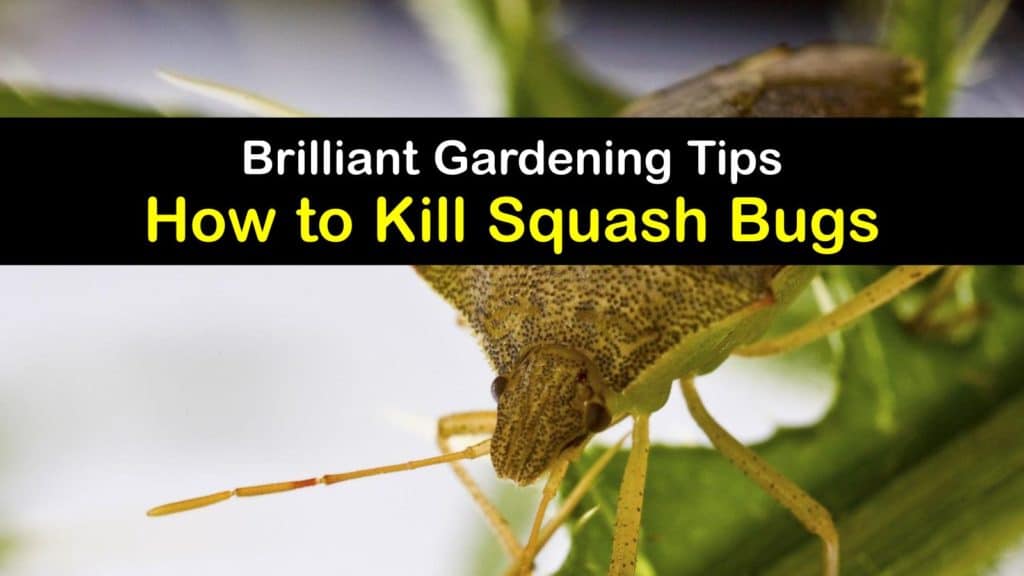 Eliminating and Preventing Squash Bugs
These insects cause considerable bug damage to cucurbit crops like summer squash, pumpkins, and gourds, and it's crucial to eliminate them as soon as you spot them to save your crop and prevent future infestations.
If you've grown a squash plant in the past, you're probably aware of squash bug nymphs and adult bugs. This common garden pest attacks tender, young plants and quickly becomes a problem if not kept in check.
Fortunately, there are natural ways to kill a squash bug to keep squash bug populations from getting out of control.
Learn what these damaging pests are, how to identify them, and why they are harmful to your plants. Find the best way to kill squash bugs and tips for preventing these insect pests in the future.
What are Squash Bugs?
To understand what kills squash bugs, it's a good idea to know what these insects are first. Discover what squash bugs look like to help you identify them in the garden and their life cycle.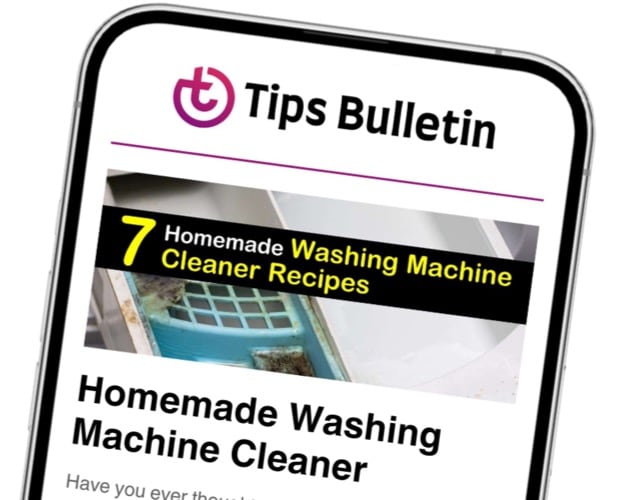 Finally, an email that Transforms Your Home.
Get the latest home and garden tips from our experts, delivered straight to your inbox.
Adult squash bugs (Anasa tristis) are a half-inch long with flat backs. How do you know if you are dealing with squash bugs or stink bugs? Squash bugs are generally gray to dark brown and are often mistaken for stink bugs since they have a similar appearance, and both bugs release a terrible smell when squashed.
Their abdomen has orange stripes, and they are capable of flying but spend most of their time walking around on plants. Adult bugs overwinter in plant debris and mate in early June, laying small bunches of squash bug eggs on the bottoms of squash leaves.
Females continue to lay eggs through mid-summer, which leads to an infestation if left unchecked. Squash bug nymphs are gray with black legs. They are fast-movers and often congregate in clusters on the underside of leaves.
Why are Squash Bugs Harmful to Plants?
There are many beneficial insects in nature necessary for healthy plant growth, but squash bugs are not. Learn why these pests are a nuisance in the garden, their eating habits, and which plants they affect most.
Squash Bug Damage
Squash and the different varieties of pumpkins are the main targets of squash bugs, although they go after other cucurbit family members, including cucumbers, zucchini, and melons. Start watching your seedlings when you are growing zucchini from seed or other curcurbits to get a handle on a squash bug problem quickly.
The adult squash bugs inject toxins into the young plant and use piercing mouthparts to suck sap and nutrients out of the leaf. You can often find them hanging out near the plant crown and beneath damaged leaves.
They leave yellow spots in their wake, which eventually turn brown, causing the foliage to wilt as the flow of nutrients to the plant is halted. Finally, the leaves dry and turn brittle, and smaller plants die off.
The appearance of damaged, wilting plants is sometimes confused with bacterial wilt or powdery mildew. However, a quick check on the bottom of the leaves is the most reliable way to detect squash bugs. If you see signs of adult bugs, eggs, or nymphs, take action immediately.
Best Way to Kill Squash Bugs with Soapy Water
Browse through your local hardware store or garden center, and you'll notice an array of pesticides. While these are simple to use, they often contain harmful chemicals that are bad for the environment. Here is the best way to kill squash bugs without using an insecticide.
Pour warm water and several squirts of dish soap into a bucket. Put on a pair of garden gloves and pick the adult bugs off by hand. Drop them into the container of soapy water and leave them until they die before dumping the dead bugs in another section of the yard.
Remove the egg clusters by scraping them off the leaves gently. A butter knife works well to remove them, and it's okay to let them fall to the ground where beetles will eat them.
Otherwise, scrape them into the soapy water with the adults. Finish by spraying your plants with a garden hose to ensure none of the eggs are left behind.
Natural Ways to Kill a Squash Bug with Diatomaceous Earth
One of our favorite natural ways to kill a squash bug or the best way to get rid of cave crickets is to use diatomaceous earth. This naturally occurring powder damages the exoskeleton of the insects as they travel across it, leading to dehydration and eventual death. The treatment is easy to apply and safe around pets.
To handle squash and stink bugs on tomato plants or other vegetation, remove any visible squash bugs by hand and kill them by soaking them in soapy water. Then, to eliminate hiding bugs you may miss, put on garden gloves and spread diatomaceous earth around the base of your plants and over the foliage.
Early morning is an ideal time for dusting the powder since the plant is still damp from dew. Otherwise, mist your plants lightly with water before applying the DE.
How to Kill Squash Bugs with White Vinegar
We all know that vinegar has many uses, from preserving food to removing hard water stains, but will vinegar kill squash bugs? The acidity of this liquid works to repel insects from your plants. However, it's crucial to dilute the vinegar to prevent damaging your crops.
Pour three cups of water into a spray bottle and add one cup of white vinegar and a teaspoon of liquid dish soap. Avoid using more vinegar since too much may harm your plants.
Close the top and shake the bottle gently to combine the three ingredients. If you plan on using the solution regularly, don't forget to label the bottle for storage purposes.
Take the spray bottle out to the garden daily and inspect your plants for squash bugs or other insect activity. Spray the pests, nymphs, and egg patches with the repellent as soon as you spot them or remove them by hand.
Check your garden each day for these pests since they quickly get out of control if left to munch away on your plants.
Using Neem Oil to Kill Squash Bugs
One of the most effective home remedies for killing a squash beetle is Neem oil. This oil is derived from the Neem tree and is a natural pesticide with a bitter taste and sulfur/garlic smell.
Combine the Neem oil with a gallon of water and shake the container well. Pour the bug spray into a sprayer bottle and spray the liquid over the entire plant to coat it and suffocate the insects and eggs.
Get all areas of the plant, including the leaves' undersides, and apply the solution around dusk or dawn to avoid harming beneficial bugs and pollinators.
Forty-five minutes to an hour after application, the spray dissipates without leaving residue behind. Reapply the spray every two days for two weeks and follow up with a preventative application two weeks after the infestation is gone.
Getting Rid of Squash Bugs with Traps
If you'd rather not go through the fuss of treating your plants with insecticidal soap or other solutions, and you're looking for a simple alternative, consider setting up traps. This method catches them all at once, and all you need is a wooden board.
In the evening, place a piece of board or a shingle beneath your plants. Squash bugs like to gather on the underside of wooden boards or logs at night, and setting similar items in the garden acts like bait.
Check the bottom of the boards in the morning to see if they attracted any insects. Take the board to a hard surface like the driveway or sidewalk and smash the bugs underneath. Repeat these steps daily for optimal effectiveness.
Ways to Prevent Squash Bugs from Destroying Your Garden
An adult squash bug lays clusters of bug eggs on your plant's leaves which may lead to an infestation, and it's vital to prevent them in the first place. Once you get rid of the squash pests in your garden, there are several steps you can take to ensure they don't return.
Trap cropping is a great way to prevent a squash bug and squash vine borer infestation. These insects select their preferred food when they can. However, if no option is present, they feed on whatever they can find. Planting trap crops in the perimeter of the garden pulls the pests away from the veggies you wish to protect.
However, trap cropping is not feasible if you only grow one or two plants, and companion planting is a better choice for small gardens. This is the practice of planting undesirable plants around your squash plants, causing the insects to find a better place to feed. Nasturtium and pansies are helpful for driving these pests away.
Cover your plants with floating row covers or lightweight landscaping fabric in the early spring when the plants are young. Hold the edges of the material in place with bricks, rocks, or other heavy objects and remove them after about a month or when the plants grow blossoms.
Try to choose resistant squash varieties, like butternut, early summer crookneck, and royal acorn squash. Growing these types is especially useful if your garden has a history of squash bug infestations.
Finally, make your growing area as inhospitable as possible through the winter. These bugs overwinter in spaces like mulch, squash vines, and plant debris, and cleaning up the garden space at the end of the growing season is an excellent form of bug control.
Clear away old vines and burn them or dispose of them in the garbage and avoid spreading excessive amounts of straw or mulch around the base of your plants each year.
Crop rotation is also helpful to minimize pests and diseases. For example, since squash bugs prefer to eat cucurbits, planting a new vegetable next year in the area where you grew pumpkins this year decreases the chance of re-infestation from squash bugs and vine borers.
This practice also prevents the soil nutrients from depleting. Plant summer and winter squash, pumpkins, cucumbers, and watermelon after members of the grass family and follow them with crops of legumes.
A squash bug infestation is no simple matter since these pests are difficult to eliminate once their numbers get out of control. Therefore, it's necessary to kill these bugs as soon as you discover them and take steps to prevent their return.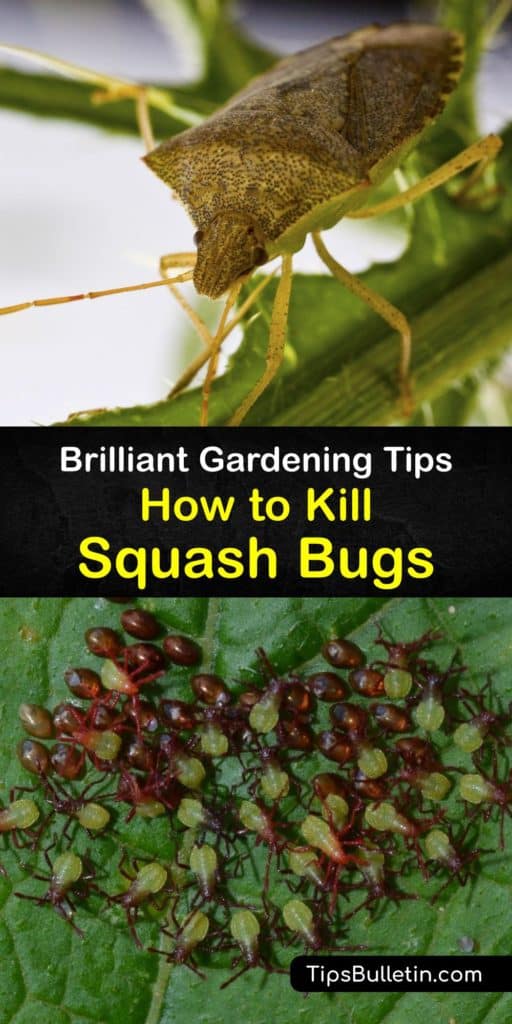 Now that you know how to kill squash bugs and keep your pumpkins, zucchini, and other squash plants safe from an infestation, why not share our squash bug elimination and prevention guide with your gardening friends on Facebook and Pinterest?