If you raise alpacas, knowing how to make alpaca manure compost is a gardening game changer. Alpaca manure fertilizer is a less common choice than cow or horse manure, but it is a helpful addition to your compost bin or tumbler. While fresh alpaca dung is less potent than other wastes and won't burn plants if applied raw, its benefits multiply when used for finished compost.
Composting breaks down organic matter in a controlled environment to create rich organic fertilizer. Though it seems like a waste product, animal manure, including alpaca, contains many valuable substances. As the composting process occurs, these substances are released to be used by the plants receiving the finished compost.
Waste management is an issue for livestock owners. A manure pile might sit for several years, whereas a compost pile with alpaca and pig dung will decompose quickly and yields something useful. Making alpaca fertilizer is a clever way to eliminate standing dung and keep your plants healthy.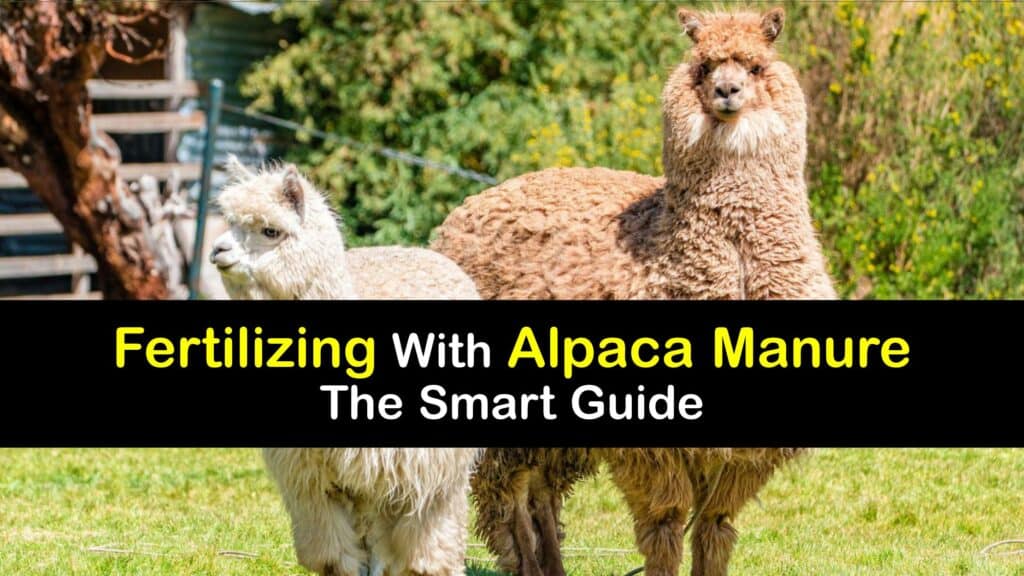 Craft Alpaca Manure Fertilizer for Plants
Composted manure has long been a source of nutrition for plants, and alpaca dung is no different. Though composted alpaca manure is not as rich as other wastes, it still contains essential nutrients.
It improves the soil quality and structure when included in compost. If you raise alpacas or live near a farm, learning how to make alpaca manure compost is a clever way to save money and ensure your crops thrive.
Is Alpaca Dung Good for Composting?
If you're an alpaca farmer, you can add alpaca and horse manure to your compost to boost the nutrients. While alpaca droppings aren't as nutrient-dense as other animal manure, such as cow manure, chicken manure, rabbit manure, or horse manure, they're still valuable.
Alpaca bean material, or alpaca poop, has lower organic matter content than other livestock manure. Despite this, it's still an excellent alternative to chemical fertilizers when applied directly or made into alpaca compost.
Thanks to being milder, some growers use raw alpaca manure as a soil amendment. However, others choose to include fresh manure in the compost pile to increase the quality of their finished compost.
How to Make Alpaca Manure Compost
Composting alpaca manure is uncomplicated, especially if you already have a compost pile or bin. If you have an existing composter, dig a couple of layers deep and turn in the alpaca beans. Llama and alpaca poo are ideal additions to increase nutrient density and add structure to compost.
Be sure to add a carbon source, such as wood shavings, if your pile appears mushy or smells due to the dung's moisture and nitrogen. Though it might be tempting, never use weeds in your compost, as this may spread weed seed in your garden.
Alpaca Tea Fertilizer Recipe
Manure tea is perfect for those with access to paca poo or composted alpaca waste but prefer a liquid fertilizer. Though some garden centers sell alpaca poop tea bags, making your own alpaca manure tea to nourish your garden plants without spending money is simple.
Wearing gloves, fill the bucket about a third full with alpaca manure and the rest of the way with faucet water. Leave the bucket in a sunny spot and stir it twice daily for at least three days. After the tea steeps, use the cheesecloth to strain solid particles and distribute the liquid on your soil using a sprayer.
Benefits of Alpaca Manure Compost
Composted alpaca manure enriches the soil to promote the health of house plants or leafy crops. Alpaca poop fertilizer contains nitrogen. An adequate supply of nitrogen is responsible for increasing plant growth and encouraging more flowers or produce.
Compost is a popular fertilizer choice because it improves the soil texture beyond feeding plants. The organic matter in compost increases the air spaces in the soil to prevent fungal issues and waterlog.
Though there are many commercial fertilizers, they often contain harmful chemicals which potentially leach into fruits and vegetables. Alpaca manure compost is a safe, organic fertilizer.
Animal manure has long been used to feed plants. Use sheep manure in compost to make fertilizer as a smart alternative to synthetic plant food. While it's less nutrient-packed than other dungs, alpaca manure has much to offer the compost pile in terms of structure.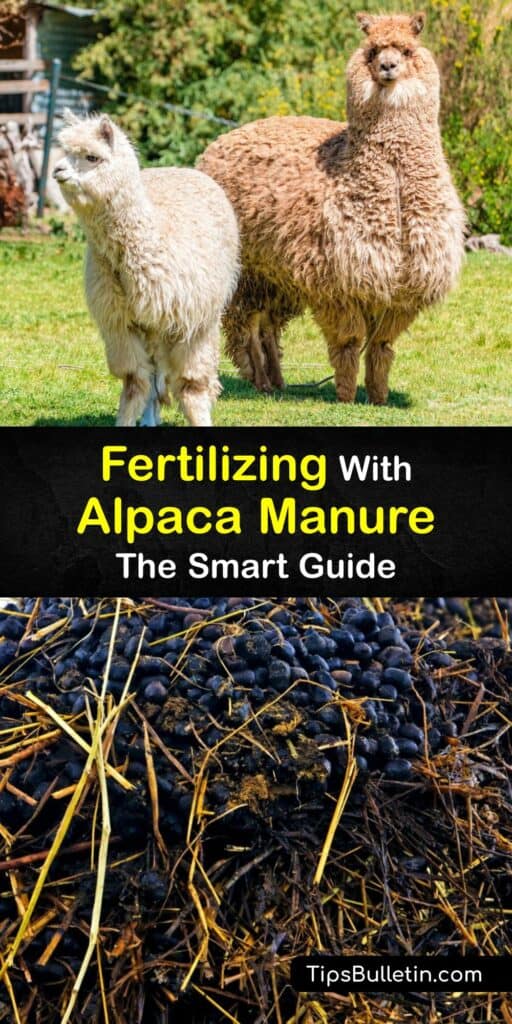 If you loved this illuminating article on how to make alpaca manure compost, please share this knowledge with your friends and family who want to compost alpaca dung on Pinterest and Facebook.