Soil preparation is a complex subject that gives even the most experienced gardeners trouble from time to time. We've taken soil health and made it easy with this handy guide teaching how to mix compost into the soil for optimal performance and nutrient distribution.
Organic soil amendments are an ancient invention as old as agrarian civilizations. Our ancestors knew that the key to effective soil management lies in finding natural solutions that complement each other and the environment. When your soil is happy, your entire garden sings with rich new growth, which attracts beneficial organisms to perpetuate the cycle.
Amending soil with compost is a wonderful way to begin fostering beneficial relationships in your home garden. Discover the many ways to use compost to get that rich, loamy soil all home gardeners dream of. Build the backyard ecosystem you've always wanted with this step-by-step guide to mixing compost with the soil.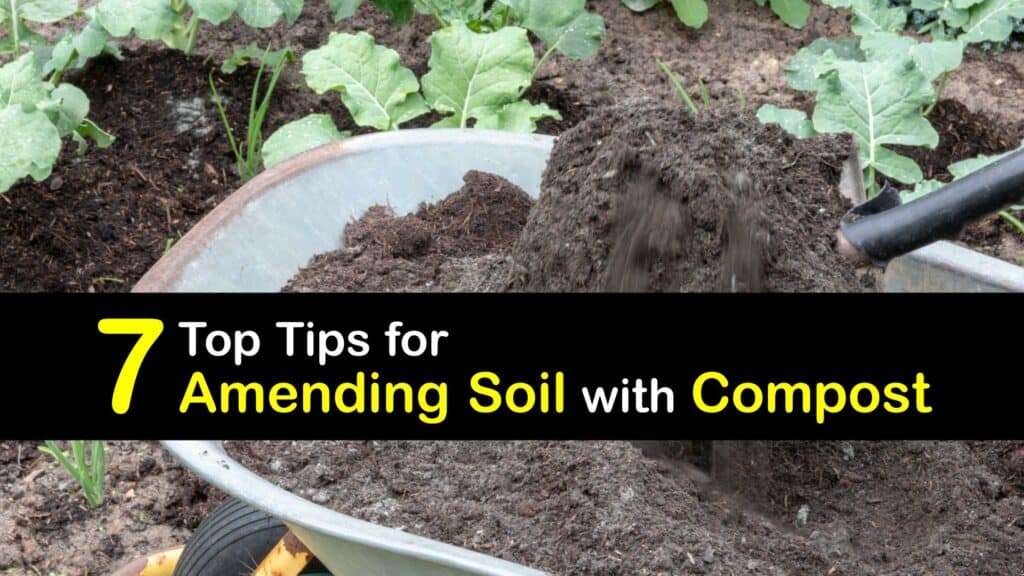 Amending My Soil with Compost
What is the best ratio of compost to soil, and how do home gardeners apply it for incredible results? The difference between topsoil and compost is variable. It depends on the kind of soil you have.
If you're curious about compost, this article makes it easy. Find the best step-by-step tips to use mushroom compost in the garden and start your organic compost journey today.
A Bit about My Organic Compost
Organic compost is a mix of nutrient-dense, biodegradable items such as fresh manure, plant material, or food scraps. Putting coffee in your compost as well as eggshells is beneficial. Compost leaves quickly the same way. These organic materials decompose through a natural microbial process, creating rich compost material.
When added to native soil, good organic compost benefits your garden by improving soil texture and soil structure. Better soil health helps refresh depleted nutrients and encourages healthy plant growth.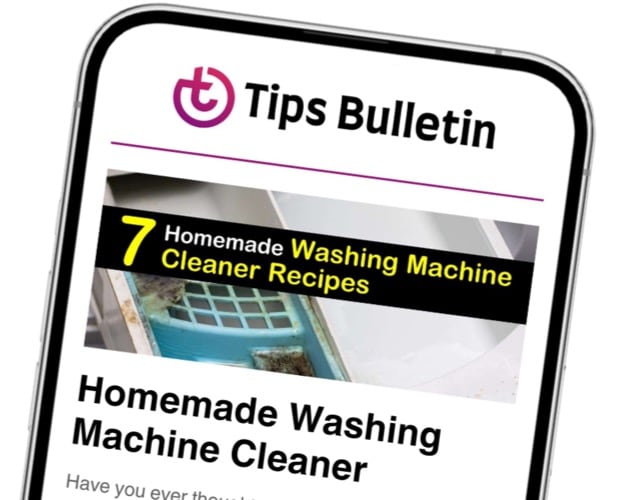 Finally, an email that Transforms Your Home.
Get the latest home and garden tips from our experts, delivered straight to your inbox.
What does compost do to soil? Organic compost is a soil amendment that fixes certain soil deficiencies. For example, compost helps sandy soil retain more moisture. Compost also helps heavy clay soil by creating better drainage for the moisture to cycle more efficiently. There are many types of compost and just as many applications in your home garden.
It's important to remember that compost isn't a fertilizer. Generally, the nutrient content of compost is relatively low; around 2% nitrogen, 1% phosphorus, and 2% potassium. Compost should stimulate beneficial microorganisms in your soil and encourage them to turn composted organic matter into food for your plant roots.
How I Mix Compost into the Soil for a New Garden Space
If you have a fresh new planting area or garden bed, this is the perfect time to add some compost to the topsoil. Add a soil amendment while you have the freedom to do it all without worrying about disrupting existing plant structures.
Consider your top soil and compost mix; add 20% compost by volume to the top 12 inches of your soil. The balance is about 3-4 inches of compost mixed through the top 12 inches of your garden soil. After amending soil with compost, cover it with a layer of natural mulch like leaves or peat moss for protection until you're ready to plant.
How I Add Compost to My Existing Vegetable Garden
If you have a flourishing bed with cover crops and established plants, you may wonder how to mix compost into the soil without disturbing anything. It's simple; for existing beds, apply about an inch of compost around the base of the plant as a topdressing.
To topdress means to put compost on the soil surface without working it in. Topdressing your existing soil helps beneficial organisms integrate the compost into your garden soil, benefiting your plant. To topdress your soil with compost, spread the compost from the base of the plant to the dripline.
The dripline is the area around the largest hanging branches, where water would drip off. Add an inch of compost topdressing to your vegetable garden twice a year when the beds are empty between growing seasons.
How I Amend the Soil in My Flower Garden
Take the time to prep your flower beds with a bit of composted manure before planting; your garden will reward you with magnificent blooms. Compost holds moisture, stimulates healthy nutrient production, and builds better soil every passing season.
What is the best ratio of compost to soil when planning a flourishing flower garden? One inch of organic cow manure compost, raked lightly into the soil surface, is the best compost a home gardener can ask for. Use care when adding manure compost to the garden, as composted manure may burn plants of some types. Do a little research beforehand.
Apply a layer of cow manure compost at the start of every season to bolster the soil health in your garden bed, or fill a planting hole with a handful of compost before sowing new seeds.
How I Add Compost to My Potted Plant Soil
Clay pots tend to suck the moisture out of potting soil quickly; it's essential to have a moisture-saving strategy during the hot summer months. Give your potted plants a boost by amending the soil with compost.
A healthy soil compost mix stops container plants from drying out and preserves the nutrients for prolonged exposure to the plant's roots. The longer the nutrients stay in the potting soil mix, the bigger your plants grow. Potted plants and container gardens do well with a 20 to 30 percent soil compost mix.
Place a handful of rich compost in the bottom of the planting hole, or add a layer of compost topdressing to the base of your already established plant. Seal the deal with organic mulch layered around the freshly applied compost to keep the potting mix safe and moist.
How I Add Compost to My Lawn
Did you know it's possible to give your lawn the same benefits that rich organic compost provides to your flower garden and vegetable patch? All you need is light, fluffy compost and a little elbow grease.
Weed seed loves to move on into bare patches in the lawn, but you can stop that with a quick compost and re-seed. To get this project rolling, measure the dimensions of your yard; you'll need ¼ inch of compost to cover the entire area.
Rake the lawn to eliminate dead grass and debris. Divide your compost into small piles about four feet apart; this allows you to rake the compost evenly over the lawn connecting each pile as you go.
Rake gently and take your time to ensure even distribution. You want to see the tips of the grass poking through the compost; if not, rake the compost out a bit thinner. Don't smother the grass. Lightly re-seed the bare areas, give the compost a light watering, and you're set.
How I Start a Compost Pile
A successful compost pile requires balance. It's not quite as simple as tossing some scraps into a bin and hoping for the best. Nutrient-rich compost needs four things; browns, greens, air, and moisture.
Ingredients that have a high nitrogen level, like grass clippings, vegetable scraps, and weeds, are green items. Brown materials have a lower nitrogen level and include things like cardboard, sawdust, and wood.
Choose a sheltered space away from your home to start your compost pile. Begin with a layer of brown material, then add a layer of green, and continue to alternate loose layers of material until complete. Compost needs good air circulation, and it's essential to turn the compost gently, not squash it.
Compost likes to be moist, not soggy. Water when necessary to keep the biological processes moving. When the finished compost is ready, it won't smell or have a slimy consistency; don't apply compost that smells rotten.
What is My Best Ratio of Compost to Soil?
To make soil-care projects less daunting, use ratios when mixing compost with soil. For a 5% mix, fill your measuring container with 19 units of soil and 1 unit of compost. For a 20% mix, use 4 containers of soil and 1 of compost.
We hope this fascinating article has inspired you to integrate compost into your soil care routine. Adding compost and organic matter are fantastic ways to ensure the continued health of your garden beds and planting spaces. There are many different types of compost, too.
Whether you start your own compost pile, purchase cow manure compost, or try your hand at making mushroom compost, the sky's the limit in the compost world, and learning how to mix compost into the soil is just the beginning.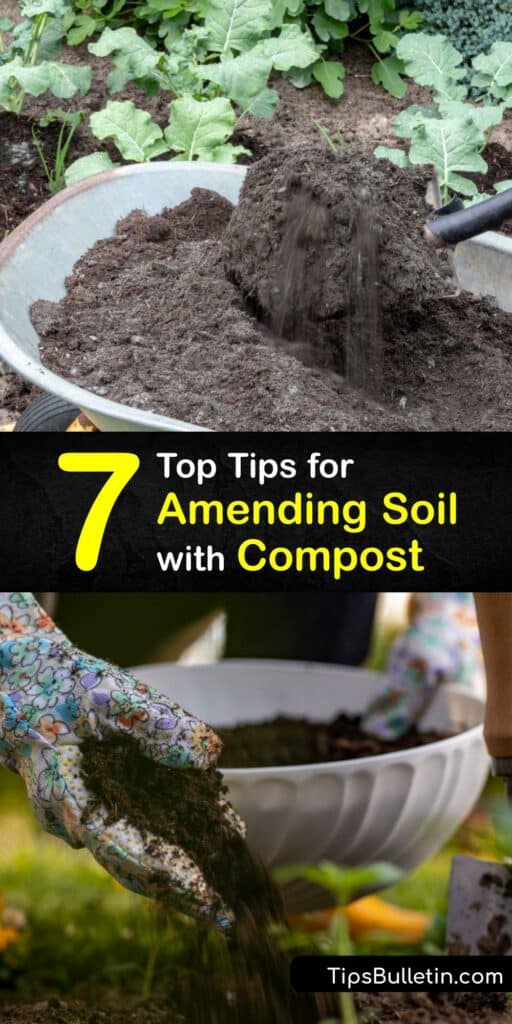 If you loved learning how to mix compost into the soil, share this informative article with a friend on Pinterest or Facebook who wants to get into organic composting.