Ginger is a delicious and healthy addition to our meals and adds zip to any main course, especially Asian dishes. Pickled ginger, also called gari or shoga, is an essential ingredient in sushi and sashimi and can be costly and challenging to find in some areas. That's why knowing how to pickle ginger can save you time, hassle, and money.
A person who has a pickled ginger recipe or two socked away can enjoy ginger's flavor and health benefits all year long. This article looks at ways of making pickled ginger and provides some delicious and easy Japanese pickled ginger recipes.
You'll learn about pickled ginger health benefits as well as a few ways to use your pickled sushi ginger other than as the perfect accompaniment to raw fish. Our recipes ensure that you never let fresh ginger go bad again. You'll be ready for the long haul with our assistance.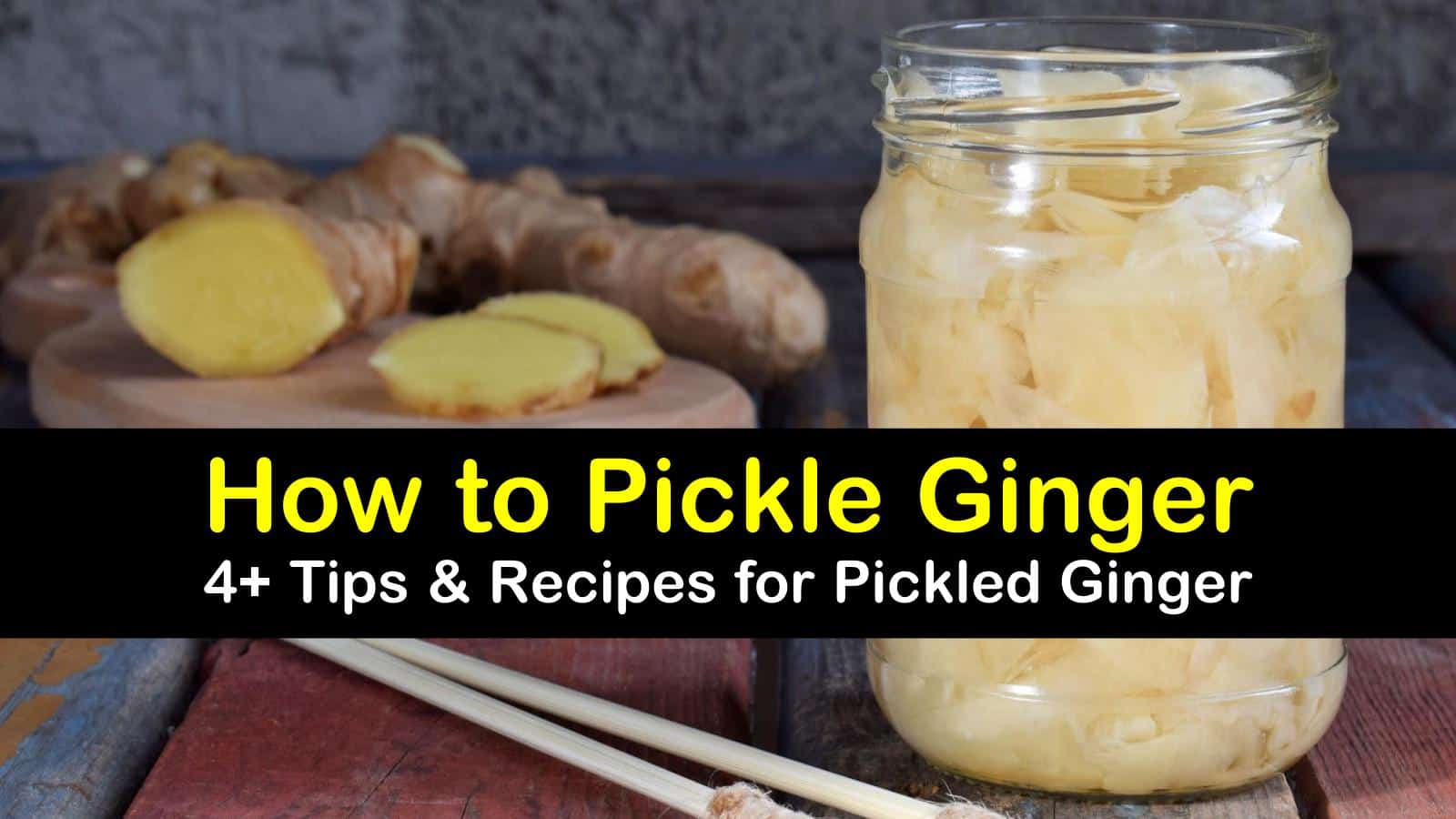 How to Pickle Ginger
If you are a fan of ginger, plant ginger root so you can have this tasty treat whenever you want it. Growing your own ginger is quite easy and doesn't take a lot of effort. Is ginseng the same as ginger? No, they are not the same but both have beneficial medicinal properties.
You may wonder about the best time for harvesting ginger. When you have an abundance, it's a good idea to learn different ways to preserve it. Pickling is an excellent option.
When most people think of pickling, they don't usually think of anything but how to pickle cucumbers. However, most vegetables respond quite well to the pickling process and yield a nice twist on traditional preparation techniques.
There are many different ways to preserve ginger if you find yourself with an extra supply. Using a variety of storage methods ensures you have ginger for whatever use you plan for it. Pickling is an excellent way to make your ginger last longer and gives you an unusual but delicious flavor for your favorite recipes.
When you start pickling your young ginger, you need to have a tried-and-true process ready to go. Your pickling experience can be an easy and pleasant one if you know which ginger to use and how to preserve it properly. A reliable ginger pickling method and recipe are essential tools for the home preservation aficionado.
Is pickling worth the effort? Definitely! There is no comparison between ground ginger vs fresh ginger, whether you pickle it or freeze it.
Preparing and Preserving Ginger
This section examines the ginger selection, preparation, and pickling process. We show you how to determine that you're preserving only the freshest and tastiest specimens for future use. You'll also get a pickled ginger recipe that keeps your ginger in great shape and ready to use when you want that distinctive flavor in your meal.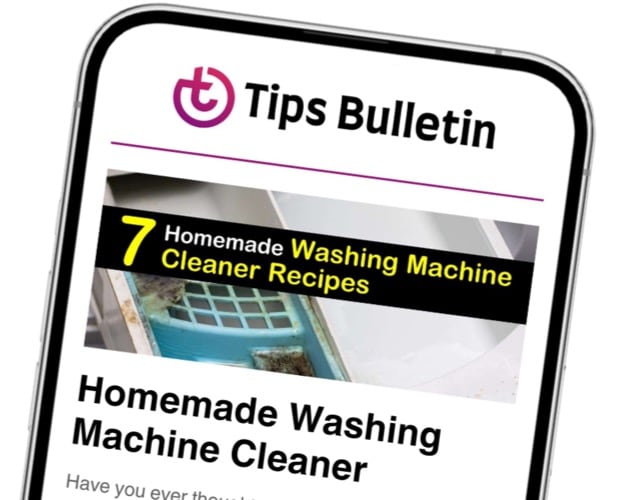 Finally, an email that Transforms Your Home.
Get the latest home and garden tips from our experts, delivered straight to your inbox.
Selecting and Preparing Ginger
To ensure that the product you pull out of the pickling jar is as tasty and healthy as the day you preserved it, start with the best ginger and give it the proper prep time. Whether you grow ginger at home or buy it at the grocery store or Asian markets, try to select young ginger.
You can even take care of growing ginger roots yourself so you always have the freshest ginger possible. It's simple and cost-effective.
Fresh young ginger has more flavor and works the best for pickling. You can identify young ginger by the green color it has in its roots and its soft, thin skin.
Do you know how to tell if ginger is bad? Wrinkled, mushy, smelly, and moldy ginger is not appropriate for eating, much less the pickling jar. Choose your ginger with care and you will have a pickled ginger product that is delicious and healthy.
Rinse off each ginger root to remove all traces of dirt. You can peel the ginger's skin with a vegetable peeler, but a small spoon works the best for the task.
You might need a little practice for this step, but once you get it down, you'll be able to peel off the skin without cutting into the ginger itself. After you remove the skin, slice the ginger as thinly as possible using your knife or mandoline.
Preserving Your Ginger
Now that you've prepared the ginger, it's time to treat them and send them off for their long nap. The preparation is the hardest part of the ginger pickling process.
If you took care during your prep work, you should have sliced ginger ready for preservation. Now mix the brine to complete your labor. Then, you'll have pickled ginger whenever you want it.
Arrange your ginger slices in a single layer, and sprinkle the salt over them to soften the ginger and reduce its heat. Let the salt work on the ginger for about 45 minutes.
Meanwhile, sterilize the jars and rings by placing them in a boiling water bath for ten minutes or so. Send the lids through a dishwashing cycle to clean them thoroughly.
Rice wine vinegar, also called rice vinegar, is our preferred vinegar type, but cider vinegar or any other kind works, too. Experiment with different types of vinegar or combinations of them to find the right one for your palate. Combine your vinegar mixture with the sugar in a bowl, and stir until the sugar dissolves.
After the salt has a chance to do its work, add the ginger slices to the jars, and fill with the brine, leaving about ½ inch headspace. Use a blunt knife or stirrer to press the ginger and get out any air bubbles. Seal the jars, then store them in the refrigerator.
The ginger turns a pink color over the first few days as the veggies react with the brine. Continue to refrigerate your ginger after opening, as keeping it at room temperature might cause it to spoil.
Try this recipe or a variation to make pickled onions, cauliflower, or carrots. You may decide you prefer pickled veggies over fresh ones!
Pickled Ginger Health Benefits
When you set out to learn how to pickle ginger, you probably wondered what all the fuss is about. While pickling ginger isn't the most challenging task you'll encounter, the total time spent doing it is significant. So, it's crucial to understand why preserving your ginger for long-term storage is worthwhile.
Pickled Ginger Recipe Recommendations
This section looks at the main reasons you should pickle ginger. You'll learn about pickled ginger health benefits when you consume them regularly, and we also provide you with our favorite recipes with pickled ginger from our personal cookbook.
Homemade pickled ginger's flavor makes it perfect for all kinds of dishes, and we share our best-loved recipe notes with you.
Ginger's Health Advantages
Ginger has a knock-you-back flavor and spicy heat that goes well with all kinds of meals, but it's also good for you. The main active compound in ginger, called gingerol, is an ingredient in different traditional medicines that aid in digestion, nausea reduction, and cold prevention.
The next time you're feeling under the weather or are experiencing morning sickness, consider adding a daily value of ginger to your diet. Ginger also has anti-inflammatory properties, which makes it ideal for addressing pain from muscle soreness.
Studies show that two grams of ginger a day reduces muscle pain over a long period. Best of all, ginger seems to be a useful anti-diabetic food and helps to lower your blood sugar and other key contributing factors of diabetes. Ginger aids your health and tastes great, so what's not to like?
Salmon with Pickled Ginger Butter
This main course is a spicy and flavorful treat that your family will love. The butter is perfect to pair with main courses such as salmon and adds depth to your dish.
You'll never settle for pure butter on your fish after you taste the difference a little ginger can make. Print recipes and send them to your friends to share the news.
Put a cookie sheet in the oven, and heat the oven to 450°F. Sprinkle salt and pepper on the salmon, and put the cabbage, bok choy, and mushrooms in a bowl. Cover the veggies with a drizzle of olive oil, and toss them with half the grated ginger and grated garlic until coated.
Season the vegetables with salt and pepper. Place your vegetables on one side of the baking pan and place the salmon on the other half of the pan. Roast for about 12 minutes or so, until the salmon cooks thoroughly, stirring the veggies once or twice during the roasting process.
Combine the wine, vinegar, shallots, pickled ginger, and the rest of the grated ginger and garlic in a stovetop saucepan. Bring to a boil, and reduce to medium-low heat.
Whisk in the butter, and pour the sauce through a strainer. Place the veggies on plates, top with the salmon, and drizzle the ginger butter sauce over the dish.
Beef Stir Fry with Pickled Ginger
Ginger gives this stir fry dish a spiciness and complexity that you can't beat. If you want a stir fry with fantastic flavor, check out this recipe.
You and your family will wolf it down and will want to add it to your regular meal rotation. It's a winning dish that combines heat and spice in a delicious and healthy package.
Whisk together three tablespoons of sherry, two teaspoons cornstarch, and the soy sauce. Pour the mixture into a sealable bag, add the steak, and let marinate for at least 15 minutes.
While the steak marinates, combine the chicken broth in a bowl with the rest of the sherry and cornstarch along with the oyster sauce, chile-garlic sauce, and hoisin sauce.
Place a wok over high heat. Add two tablespoons of vegetable oil; when the vegetable oil begins to shimmer, remove the steak from the marinade. Then, add it to the wok. After about a minute, move the steak to a plate.
Add a single tablespoon of oil to the wok and cook the fresh ginger and scallions in it for about 30 seconds. Move the veggies to a plate. Add the sauce and pickled ginger to the wok along with the steak. Cook until the sauce thickens after ten seconds or so and remove from the heat and serve.
Ginger is one of our best condiments and a staple at sushi restaurants; it adds flavor to our meals and is healthy to boot. So, it's crucial to have a good pickling recipe for ginger ready to go.
Our guide gives you the information you need to keep enjoying ginger's benefits all the time. You'll be a home preservation champ with our help.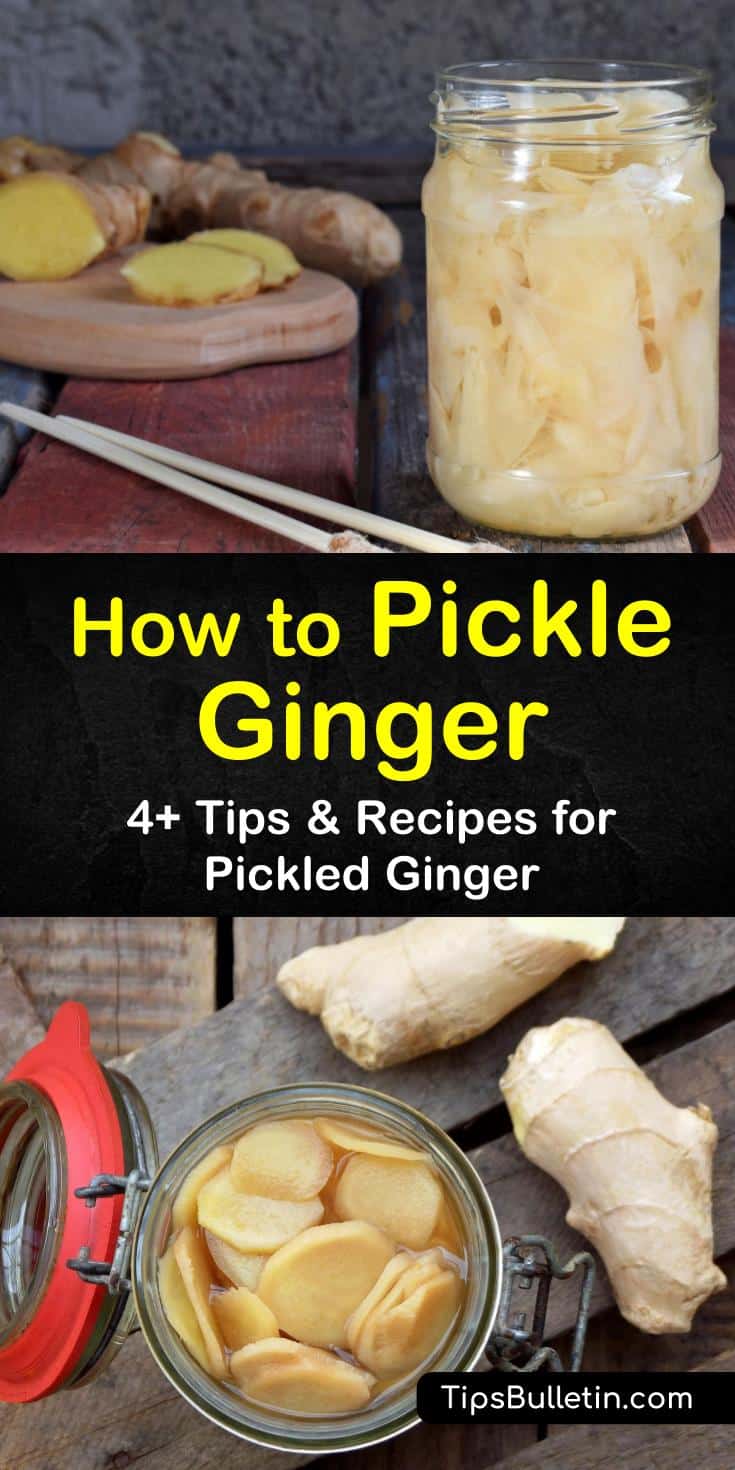 Thanks for reading our pickled ginger guide. If you enjoyed learning about ginger pickling, Facebook and Pinterest are great venues in which to share our information about how to pickle ginger.