As the short growing season comes to a close, those who didn't prepare for a fall crop will criticize themselves for not planning ahead of time. Whether summer squash or winter squash, squash plants are some of the hardiest plants to add to our garden beds. Learning how to plant butternut squash is also as simple as many other crops you grow in your beds.
At first, planting butternut squash may not have crossed your mind, but these plants are absolutely delicious and last for months after being harvested.
A lot of detail goes into growing large butternut squash plants – how far apart to plant butternut squash and how much water to give them make all the difference in how fast you can grow butternut squash and how flavorful they taste.
How Far Apart to Plant Butternut Squash
Butternut squash, called Cucurbita moschata, starts with light green skin that turns beige as it ages. When you cut the fruit open, it reveals a beautiful, bright orange flesh perfect for soups, mashes, and casseroles.
There are also many winter squash varieties such as Acorn, Kabocha, Hubbard, and Spaghetti squash that are all grown under similar conditions.
If you're hunting for the best way to plant butternut squash and other squash cultivars this growing season, you've arrived at the right place.
It's not so much the act of planting butternut squash that's challenging. Instead, it is ensuring that gourds and squash have everything they need throughout the entire season.
The best way to learn how to plant butternut squash is to sow butternut squash seeds and care for them from start to finish. You'll do it one time and get the hang so that you can do it all over again the following year.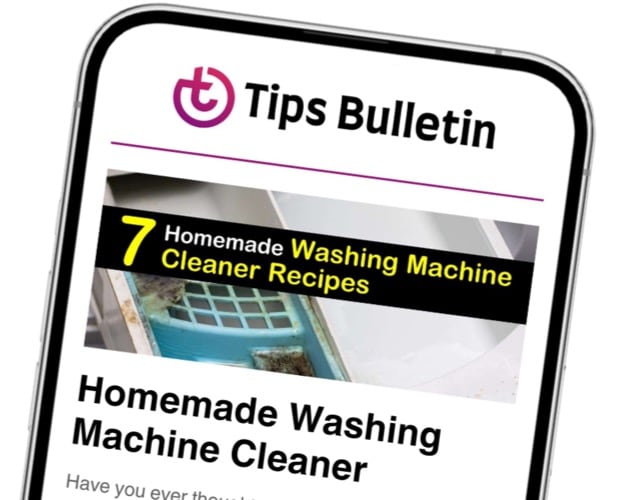 Finally, an email that Transforms Your Home.
Get the latest home and garden tips from our experts, delivered straight to your inbox.
Butternut squash plant spacing is crucial because you don't want to overcrowd the seedlings. These are heavy feeders, and planting butternut squash seeds too close together could cause them to fail.
Always keep the hills at least eight feet apart and sow groups of three seeds a half-inch to one inch deep.
How to Plant Butternut Squash
Knowing how far apart to plant butternut squash is only part of the planting process. Most winter squash gets planted after the last frost of spring when there is no longer any danger of frost.
However, some use them as fall crops and plant them a few weeks before the first frost of fall.
You may also get a decent head start on the growing season by sowing seeds indoors and transplanting them once soil temperatures remain between 70 and 95 degrees Fahrenheit, similar to the way to grow zucchini seeds.
It is wise to plant multiple seeds because these plants require both male and female flowers.
Pollination for the different types of gourds and squash is usually successful from beneficial pollinators, but you may have to pollinate them yourself by rubbing a cotton swab on the centers.
You might even consider installing a sturdy trellis to support the weight of the plants as they begin to mature.
Learn what to plant with squash to take advantage of companion planting. Companions help deter bugs, draw pollinators and lessen the chance for some diseases.
Required Care after Planting Butternut Squash
Like all plants, butternut squash requires five different elements that you must pay attention to and maintain throughout the year. Without them, all of your crops die, and you are left without any fruits to harvest at the end of the year.
Light
One of the most important parts of planting butternut squash, whether you grow squash from seeds or seedlings, is the lighting. Full sun is vital for these plants to thrive, whether growing them inside or outdoors.
Full sun means that they get, ideally, six hours of direct sunlight every day. More time in the sun is okay if they don't overheat.
Soil for Butternut Squash
Rich soil is what feeds all of the plants in our vegetable gardens. When you have the proper nutrients, fertilizing sometimes isn't even necessary.
Always use soil that is rich with organic matter and drains well. Try to choose a location with a soil pH between 5.5 and 7.0.
Water
Water is the key to life, and dry soil could be your crop's downfall. Do not allow your seedlings to dry out. Adjust the amount of water you give your squash as the summer progresses as well.
The bigger the vines, the more water they need. The plants may wilt during the day. Water them first thing in the morning, and they'll be sure to come back every time.
Another trick to keeping the soil moist is to spread a thick layer of mulch all over your beds. However, you don't want the area to be too wet because issues with powdery mildew and other fungi emerge.
Fertilizer for Heavy-Feeding Squash
Producing such large fruits means that these plants are heavy feeders, and you likely won't be able to avoid fertilizing the soil for an entire season.
Always start with rich soil and side-dress them with aged manure or organic compost every two or three weeks.
Climate
It doesn't matter what some people do; the climate has enough power to kill all of your crops with one hard freeze. Butternut squash is sensitive to the cold and must be kept at a minimum of 70°F.
Still, they can't get too hot and overheat. Floating row covers are not only a good way to give your plants a little more shade, but they also keep out some of the top squash pests like cucumber beetles, squash vine borers, and other squash bugs.
Harvesting and Cooking Butternut Squash
Now that you understand how to plant butternut squash, it is time to harvest it and enjoy the sweet flavor. Harvest butternut squash when the rind becomes challenging to pierce with your thumbnail.
The stems will start to turn brown and dry out as they mature. Cut your ripe squash from the vine, leaving a small piece of stem attached, and cure them in a dry place for about two weeks before cooking something delicious with them. You can also freeze raw squash to use it later.
Heat the oven to 350°F. Cut the raw squash in half lengthwise and scoop out the seeds. Brush the squash with some melted butter and sprinkle the brown sugar on top.
Bake the squash cut-side up on a baking sheet for one hour until tender. Scoop out the squash flesh and put it in a bowl.
Use a hand mixer to mash the squash and slowly mix in the cream and the remaining butter. Season the mash with salt and pepper before serving.
Butternut squash is a sweet, delicious veggie that is easy to grow at home. However, with the correct information, learning things like how far apart to plant butternut squash makes the process simple.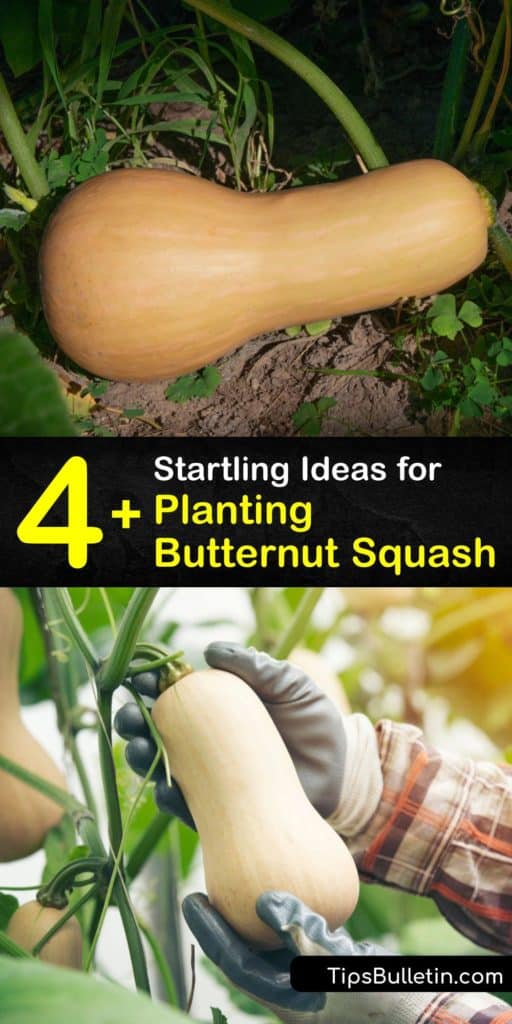 If this information explaining how to plant butternut squash has helped expand your garden, share these factors of planting butternut squash on Facebook and Pinterest.