It's time to start planning your home garden space; you've got a sunny spot, well-prepped soil, but no ideas. If you're tired of everyday alliums and boring borage, why not try your hand at growing corn this season? Learn the essentials of how to plant corn, nurture it, and harvest it successfully for a unique and delicious yield.
Industrious humans domesticated corn from a wild grass called teosinte about 9,000 years ago. Modern genetic testing has shown that Balsas teosinte from the Balsas River in Mexico is the most likely grandfather of present-day corn.
Over generations, we continued to breed successful varieties to give us the familiar annual we know today – a staple crop grown by over 300,000 American farms annually.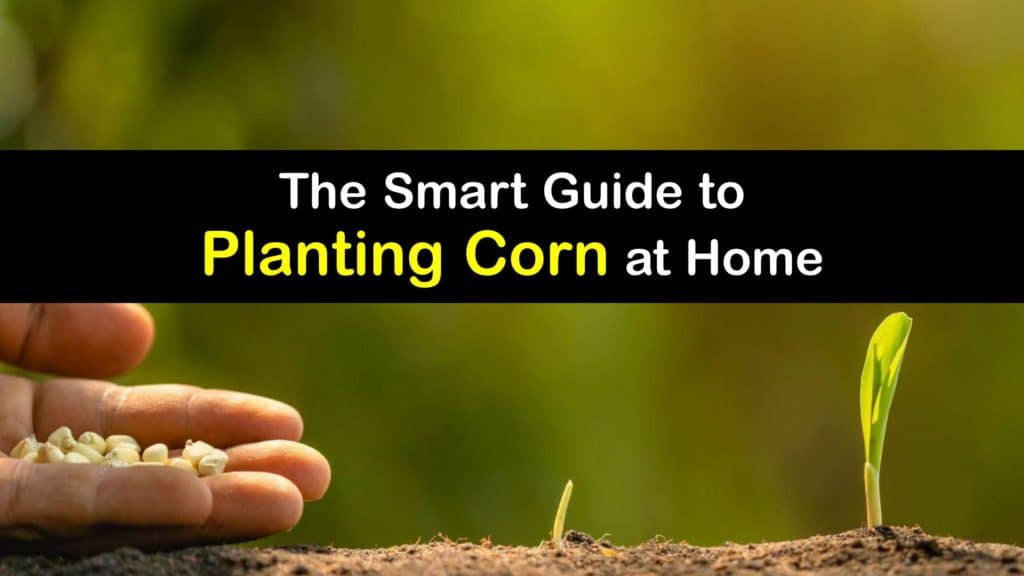 Everything You Need to Know about Planting Corn
Growing corn is both rewarding and a little bit thrilling. Most people who sow and harvest their own corn confirm that it loses much of its sweetness within a day of being picked, so it truly is a unique experience to enjoy a cob fresh out of the garden. This easy-growing, delicious summer crop is just waiting for a place in your heart.
Try these step-by-step instructions for direct-sowing corn in your home garden or for growing corn in containers. Learn the best way to plant corn, optimal corn plant spacing, proper pest control, and more.
A Bit about Corn
Fields of softly swaying corn stalks are synonymous with midwestern America, likely because Americans grow more yellow dent #2 than any other crop on Earth. Global demand exploded when this dent corn variety won a top prize at the 1893 World's Exposition.
Humans quickly figured out how to plant it on a scale large enough to make everything from animal feed to biofuel. While dent corn is a versatile crop that underpins many industries, it's not the corn you eat off the stalk on a summer afternoon.
For that, you need a standard sweet corn variety. Unlike dent corn, which you harvest when mature, sweet corn is harvested when immature before the natural sugars turn to starch. The difference between field corn vs sweet corn is that what we eat has a sweet and creamy texture.
Most corn we see is a hybrid of successful varieties that were painstakingly tested and selected for hardiness and yield. Hybrid corn is created by choosing pollen from one plant to pollinate another and is often done by hand.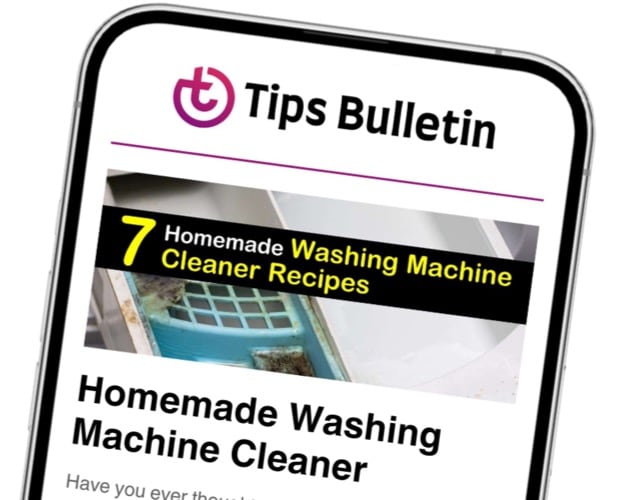 Finally, an email that Transforms Your Home.
Get the latest home and garden tips from our experts, delivered straight to your inbox.
Certain varieties of hybrid corn are pest-resistant, weather-resistant, hardier, or sweeter. Planting corn, whether you grow short corn varieties or the sweetest options, is a passion for many people, and you can buy award-winning seeds to grow almost any famous variety you can think of in your home garden.
How Far Apart to Plant Corn for Perfect Pollination
Complete pollination is crucial for well-formed, hearty corn cobs and is the most significant factor in the size of your corn yield. Corn is wind-pollinated, relying on wind or other environmental interventions to distribute pollen. Accordingly, corn plant spacing is essential to consider when planning your home garden this season.
As your corn plant grows, a tassel forms at the top of the stalk, producing a spikelet covered in pollen grains; this represents the male part of the plant. You will also notice silks beginning to form from the ear; these represent the female part of the corn plant.
Each silk connects to a future kernel (ovule) and must be pollinated individually to produce delicious, evenly-kerneled corn cobs.
Knowing how far apart to plant corn is somewhat serious business. These guidelines hold for dent corn, flint, sweet corn, and even popcorn.
Choose an area that can easily accommodate these requirements, and keep your corn in friendly little groups to ensure the intended pollination. Careful corn plant spacing in the spring will reward you with uniform cobs in the summer.
The Best Time for Planting Corn
Sweet corn is the quintessential summer corn; you pick it, shuck it, and enjoy it. As such, sweet corn plants are very frost tender and thrive as warm weather crops.
When is the best time to plant corn? Planting corn in early spring, usually two weeks after the last frost, is best. If you have a shorter growing season and colder annual temperatures, start your corn in containers four weeks before transplanting into your home garden.
Container

-Planted Corn

Corn seeds do not require soaking before sowing. Use sterilized seedling containers and a rich seed-starting potting mix and plant two corn seeds in each hole, one inch deep, to ensure germination. Keep the seeds warm, the soil moist, and the sunlight consistent, at least 14 hours daily.

Little seedlings will begin to sprout after seven days. If you're direct-sowing, the soil temperature must be at least 60°F before planting outdoors and warmer for supersweet corn varieties.

Sweet corn is hardy in the USA in zones 4 to 8, but use your knowledge of the local climate to choose the best date for corn planting. Corn grows very well in the heat of summer, up to eight feet tall, but consistent temperatures over 90°F may harm growth rates.
Planting Corn in Superior Soil
Maize is the English term for the Zea mays plant, or corn, as it's known in America. Corn is part of the Poaceae family, with wheat, rice, and barley. It is a heavy-feeding grass that wants nitrogen-rich soil.
When planting corn, consider what type of soil you have in your garden space; lighter soils like loam or sand retain heat well, whereas heavier clay or silt holds valuable moisture better.
For hardy stalks, the best way to plant corn is to use manure or organic matter at the time of sowing. When to fertilize corn as an effective boost for your corn seedlings is when you plant the kernels. Use one pound of complete organic fertilizer per 60-inch row and mix it into each seed furrow before planting your seeds.
Water the fertilizer into the soil after application. Generally, apply a nitrogen-heavy fertilizer at least twice throughout the year – once when corn seedlings are 6-12 inches tall and again about a month later.
The Best Companions

for Corn

Early inhabitants of North America are colloquially referred to as Native American. They traveled to North America approximately 25,000 years ago through a land bridge connecting Siberia and Alaska.

The first people of the Americas gave the world many agricultural innovations, and the Three Sisters companion planting method is one of them. Traditionally, the Three Sisters are corn, winter squash, and pole beans, and they work together to enhance your home garden.

Planting corn provides support for the pole beans, the pole beans provide nitrogen for the soil, and the squash shades the ground while also providing additional vitamins.

Choose traditional heirloom varieties for your home garden, as other varieties may outgrow and overwhelm the star of the show, your beautiful corn. This method works for all corn varieties, but if you're growing sweet corn versus flint corn or dent corn, it will be ready for harvest long before the other vegetables.

When planting corn, always follow the instructions on the seed packet. However, it's a generally accepted way to grow corn with other crops like cucumber, melon, parsley, peas, sunflower, sage, and thyme. Choose what works best based on your garden space and yield requirements, and you'll have your home garden producing in no time.
Common Pests and Diseases When Planting Corn
Each corn stalk will produce up to three ears (or cobs). That's a small amount compared with other plant yields, so you'll undoubtedly want to protect your precious cobs from pests. The corn earworm, for example, is a considerable threat to American corn crops.
They come in through the silks and feast on the corn kernels. Equally aggravating is the European corn borer, which chews through the corn stalk to eat the delicate plant tissue. Planting corn is not without its perils; Ustilago maydis, sometimes called corn smut, is a pathogenic fungus that grows in the kernel.
It forms when the plant tissue is injured by pests or mechanical means. The kernel swells and explodes, distributing hundreds of spores that infect other garden plants. While corn smut is edible and included in some famous dishes, we've included some pest-fighting suggestions anyway.
Both corn smut and the corn earworm can survive in the corn stalks and soil through the winter. If you've experienced a severe pest or fungal invasion, consider destroying the corn stalk and roots and rotating the crop next season.
Finding the odd earworm inside a husk is normal when you're harvesting. Don't fret; you can always just cut off the bug-nibbled bits and eat the rest.
Time to Harvest Your Glorious Corn
Let's be honest, the real joy in planting corn seeds is harvesting the delectable fresh corn after all the hard work. Corn is usually ready about three weeks after the tassel grows. When the silks brown, they should tug off easily to indicate readiness for harvest.
Give the corn husk a little squeeze to feel if it's fully formed. Pick standard sweet corn young before the sugars turn to tough starch. Pull the corn cob downward, snap it off the stalk, shuck, and enjoy.
If you have more corn than you can eat within a couple of days, the best way to store fresh corn is by canning or freezing it.
What is the Best Way to Grow Corn?
We've covered quite a bit of information; when to plant corn, how far apart to plant corn, pests, pollination, and everything in between. We've included a helpful go-to reference list you can come back to while planning to set you up for success.
Corn was incredibly valuable to our ancestors and remains so today; some might even call it the engine of American civilization. We hope you liked these interesting facts about the history of corn, how to plant corn, and how to nurture your cobs for the best harvest.
Like all life, corn is complex, and growing this fascinating ancient crop will expand your home garden knowledge and imagination.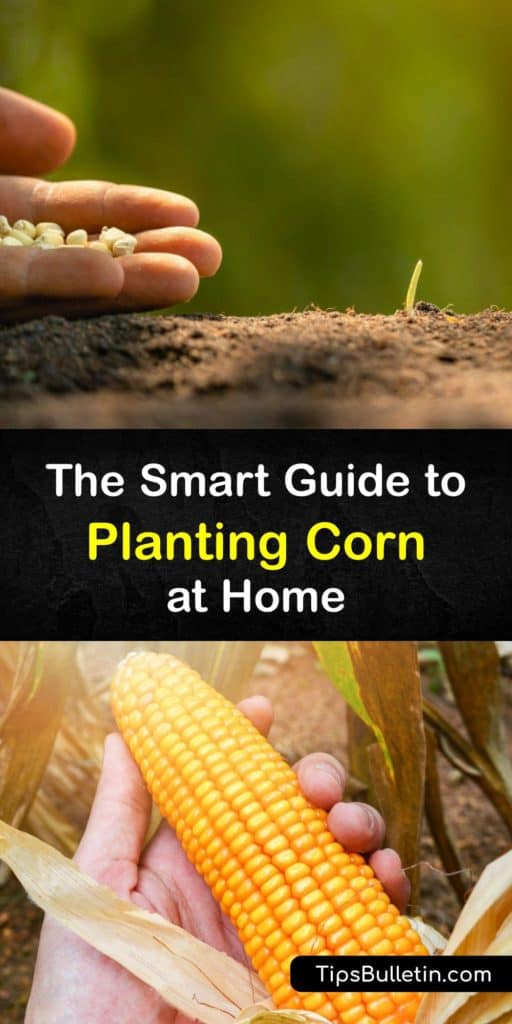 If you loved these handy hints for how to plant corn, then share with a friend on Facebook or Pinterest who wants their own classic cornfield this season.