There is nothing that announces summertime like the crunchy flavor of a fresh cucumber straight from the garden. Homegrown vegetables have more flavor than grocery store produce, especially if they are organic. Discover how to plant cucumbers and give your plants the care they require to provide you with an abundant harvest of cukes.
Cucumbers are one of our top veggies to grow in the backyard garden. We love tossing them in a salad with crispy lettuce and tomatoes and munching on homemade pickles with a deli sandwich.
They're also delicious in a creamy cucumber salad with vinegar, dill, and onions, but did you know that cucumber plants are fairly simple to grow even if you don't have large garden space?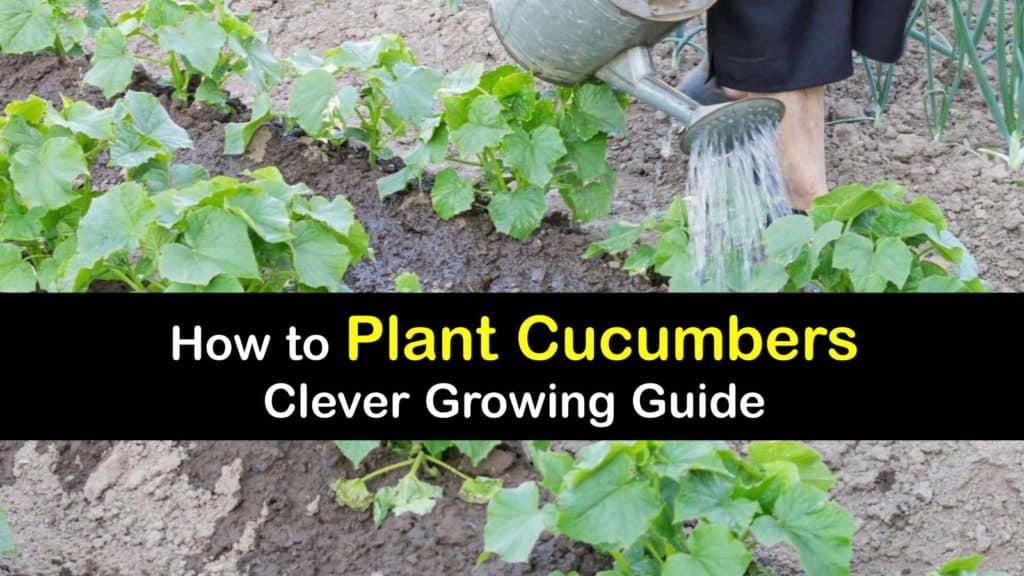 How to Plant and Care for Cucumber Plants of All Types
Some types produce long cucumber vines that creep along the ground, and others are perfect for training up trellises. Then, there are the bush cucumbers that are compact and non-vining.
Their versatile growing habits make cucumbers the ideal vegetable to plant, whether you have a large or small growing space. They grow quickly and with minimal care, as long as they receive the right growing conditions.
Grocery stores are convenient for picking up veggies for your next recipe, but much of their produce is treated with chemicals.
Producing your own food is an excellent way to enjoy organic fruits and vegetables, and you know precisely where they come from and how they are grown. However, there are a few things to know before planting cucumbers.
While some plants are so self-sufficient and pretty much take care of themselves after planting, cucumber plants need a little help from you.
We show you how to plant cucumber seeds indoors to get a head start on the growing season, how to transplant them in the garden, and ways to help your plants produce the perfect cucumbers.
What to Know before Planting Cucumbers
While planting cucumbers seems pretty straightforward, there are several things to keep in mind before you grow them. For example, do you want pickling cucumbers or slicing cucumbers?
Where is the best place to plant cucumbers, and do you need a trellis? We answer these questions and more to help you prepare for the planting and growing process.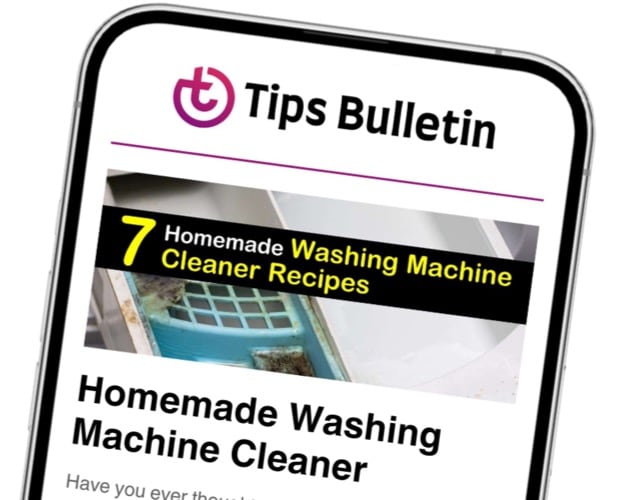 Finally, an email that Transforms Your Home.
Get the latest home and garden tips from our experts, delivered straight to your inbox.
There are three main types of cucumber, burpless, slicing, and pickling, and there are different cultivars of each type. Burpless or English cucumbers have very small seeds or are seedless, have thin outer skin, and have a less bitter flavor.
Slicing cukes are long, have seeds, and are slightly bitter-tasting, while pickling cucumbers, like the Gherkin cucumber, have thick skins and are shorter and bigger than the slicing types.
Then, there are vining and bush varieties, and knowing the difference is a vital step in planning out your garden. Vining cucumbers grow vigorous vines with large leaves.
They are fast growers that produce an abundant crop and require a trellis or support structure for growth. When you plant cucumbers vertically it reduces the number of disease problems that you may face.
On the other hand, bush types grow compactly and are ideal for small gardens and containers.
Cucumber plants produce both male and female flowers, and pollination is necessary for the fruits to form. The male flowers produce the pollen to fertilize the female flowers, and pollinators are essential for fruit production.
All cucumber varieties love growing in full sun, but even five hours of daily sunshine is acceptable. They grow ideally in loose sandy, well-drained loam soil, and they have deep roots that grow 36 to 48 inches deep.
How to Plant Cucumber Seeds Indoors
It's a good idea to begin seeds indoors before the last frost, no matter which type of vegetable you are growing, especially if you live in an area with short summers.
Doing this ensures that your plants won't struggle with the unpredictable weather changes of early spring. Here is how to plant cucumber seeds inside to get them ready for the garden.
When growing cucumbers from seed, fill peat pots or a seed starting tray with potting mix, and avoid using garden soil since this dirt type drains poorly.
Always read the seed packet instructions before starting since planting methods vary with different varieties of cucumbers. And, to lessen the chance of your plants suffering from diseases, consider purchasing disease-resistant seeds.
Use your fingers to press down the dirt to remove air pockets, and then make a small hole in each section a quarter-inch deep. Drop one seed into each hole, cover them with soil, and press them down lightly.
Set the tray or containers in a sunny windowsill and spray the dirt with water to dampen it without soaking it. Ensure the temperature is between 70 to 80°F for the quickest germination and water the seeds daily to retain soil moisture.
How to Plant Cucumbers in the Garden
After seeding cucumbers indoors, and the plants are strong and ready for the outside weather, it's time to get the garden bed ready for planting cucumber plants. Learn how to prepare the soil and how deep and far apart to plant your cukes.
Of course, you can also plant cucumbers in a pot and keep them there. Add the containers to your deck and patio.
After the danger of frost passes, it's time to prepare the garden or container for planting if you do not have fertile soil. To do this, mix high nitrogen fertilizer and organic matter into the top several inches of dirt.
After a couple of weeks pass after the last frost date and the soil temperature is around 70°F, harden off your young plants by taking them outside each day for a week.
Start by setting them in a shady area for a couple of hours the first day and gradually move them to a sunny location.
It's important to know how far apart to plant cucumbers so they grow prolifically. Dig holes in the dirt that are large enough for the plant base to sit comfortably, and place them six to eight inches apart with rows three to four feet apart.
Remove the seedlings from their container, set them in the holes, and push the dirt around the base. Pat the soil well to seat the roots. Water each seedling immediately after planting, and cover the ground with a couple of inches of mulch.
What do Cucumber Plants Need to Thrive?
All plants require some attention at one point or another, whether it's from watering, fertilizing, or pruning.
Giving them proper care helps your cucumber plants grow strong vines and set fruit, and daily checking of your plants allows you to spot aphids and other pests before they turn into cucumber plant problems.
Always water your plants in the early part of the day before the sun gets too hot and dries out the soil. Water at the bottom of the plants, so they receive one inch of water each week using a drip irrigation system or garden hose.
Avoid splashing the dirt and getting the leaves wet to prevent powdery mildew, which may also be responsible for cucumber leaves turning yellow. Many diseases live in soil, and this practice is the best way to stop your plants from getting sick.
Fertilizer is important, too. Make homemade eggshell fertilizer for cucumber plants or use banana peels or even coffee grounds. Of course, you can always purchase commercial plant food, but it's easy to make your own.
Weeds suck nutrients out of the ground, so it's vital to pull them as soon as you notice them growing in the garden. Consider spreading a good layer of mulch over the dirt to stop weed growth and retain moisture.
If you are concerned about pests, try using floating row covers to ward against bacterial wilt that cucumber beetles spread.
If your cucumber plant is the vining type, position a trellis or other form of support beside it soon after planting. Apply fertilizer to the soil one week after the plants bloom and every three weeks afterward.
How Long do Cucumbers Take to Grow?
You've gotten your hands dirty playing in the garden while planting cucumbers, and now comes the waiting game.
How long do cucumber plants take to grow, and when do they produce fruits? The answer depends on the cucumber type. Here is when and how to pick your cukes and ways to store them after the harvest.
Cucumber Harvest
After your cucumber plants germinate and you plant them outside, they take roughly 55 to 70 days to mature, depending on the type and the weather conditions.
Harvest burpless cukes when they are ten inches long and pick slicing cucumbers after they are dark green and reach seven to nine inches in length.
If you grow pickling cucumbers, harvest sweet pickles when they are about two inches long and dill pickles after they reach three to four inches in length.
Wear gloves when picking cucumbers since some varieties are prickly. Hold the cuke with one hand and use garden scissors or shears to clip it away from the main stem. Do not twist or pull on the fruit to prevent damaging the vine.
Do you know the way to tell if a cucumber is bad inside? Sometimes it can be hard to tell. Feeling and smelling the cuke may give you a clue before you cut it open.
The best way to store cucumbers after harvesting is to keep them in the fridge. However, they are tastiest if you eat them right away. Do not keep them in plastic or a container, but rather store them directly in the crisper drawer of your fridge.
Can you freeze a cucumber? Yes, but it's best to use it in a smoothie because the texture changes.
Growing your own food is a great feeling, and no garden is complete without adding some cucumber plants. Being a part of the growing process from beginning to end is genuinely satisfying, knowing that you're eating fresh and organic veggies that you grew yourself.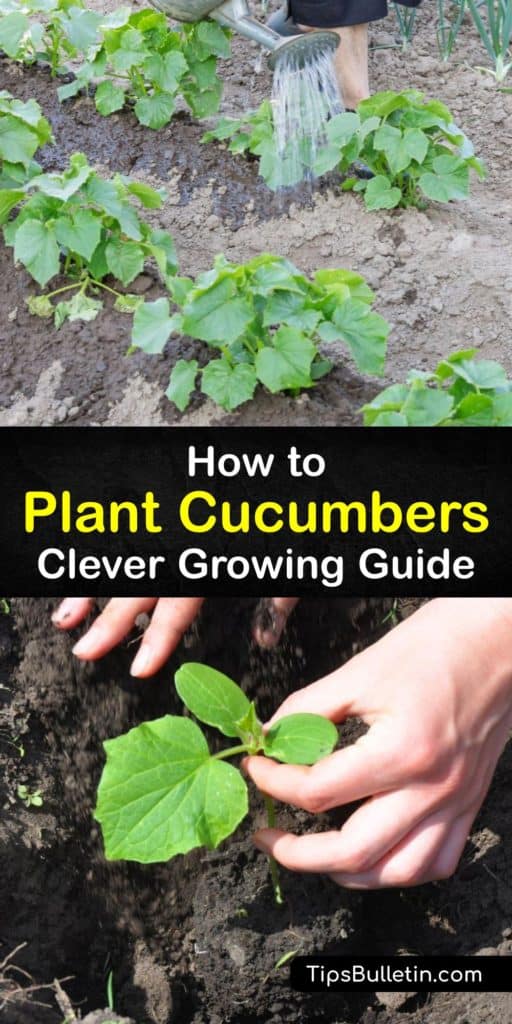 We hope that learning how to plant cucumbers by starting them indoors keeps your fridge fully stocked with crunchy cukes and pickles, and we'd love it if you'd share our cucumber growing guide with the veggie-lovers in your life on Facebook and Pinterest.