There is nothing better than a salad bowl full of healthy greens, tomatoes, and cukes drizzled in a creamy dressing or vinaigrette, and homegrown vegetables are always the best. Growing lettuce at home is not only easy to do but is a great way to ensure your food is organic. We show you how to plant lettuce by starting the seeds indoors and transplanting them into a garden or raised beds and how to care for your plants as they grow.
Salad greens are fun to grow since there are so many lettuce varieties. Iceberg lettuce, or crisphead lettuce, is the one you most commonly see at the grocery store with its round and compact head of leaves and high water content.
Romaine lettuce has elongated leaves, while loose leaf lettuce has open, ruffled leaves. Finally, butterhead lettuce, such as bibb, oakleaf, and buttercrunch, is a loose head of lettuce with a mild flavor.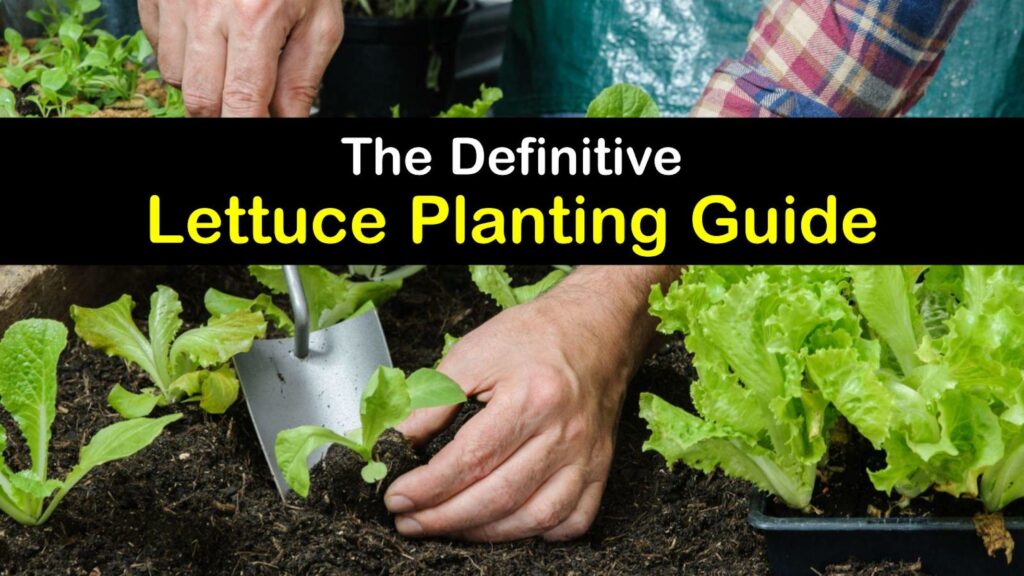 Planting and Caring for Lettuce
There are different types of lettuce, and most of them are high in nutrients and an excellent addition to your diet.
Depending on the lettuce, they contain varying amounts of vitamin A, K, and C, fiber, potassium, and other vitamins and minerals, and all types are low in calories.
The first step in growing lettuce is to decide which type you prefer to plant, just like the best way to plant Swiss chard. For example, do you enjoy romaine lettuce or loose-leaf lettuce, or is butterhead lettuce your favorite?
After that, planting lettuce is a relatively easy task. Growing cabbage vs lettuce is virtually the same. However, there are some things to understand before and during the growing process to ensure you get the most out of your garden.
There are so many questions when growing leafy greens. Does lettuce require specific spacing, and how much sun do these plants need to thrive? How much water do they want, and what about pests?
We provide you with some important tips to grow healthy lettuce plants and explain everything from how far apart to plant lettuce, how to deal with common garden problems, and when to harvest your veggies.
Essential Things to Know Before Planting Lettuce
There are several steps to take before planting lettuce, whether you're starting it from seed, want to grow lettuce from scraps, or are are growing lettuce from seedlings and transplanting it outdoors.
Not only that, but it's a good idea to understand what type of plant lettuce is and the conditions it needs to grow and provide you with a bountiful harvest at the end of the growing season.
The first thing to keep in mind when preparing to grow lettuce varieties is that they are cool-season plants, and these spring and fall crops do not take well to hot weather.
When to plant lettuce is during cooler temperatures in early spring or late fall. It germinates between 40 and 85°F and grows well after germination when the weather is between 60 and 70°. Therefore, the best way to plant lettuce is to start seeds indoors before the last frost or outside in a cold frame.
Successive planting is an excellent idea when you plant romaine lettuce or another type since it's challenging to eat and store a large crop of lettuce when it all matures at the same time. Consider planning your garden by growing sections of lettuce 14 days apart for an extended harvest.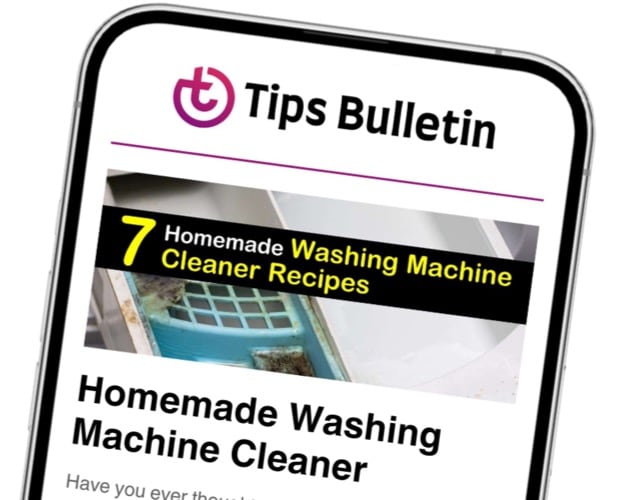 Finally, an email that Transforms Your Home.
Get the latest home and garden tips from our experts, delivered straight to your inbox.
Another thing to think about is companion planting. Some plants get along well in close proximity, while others cannot stand growing near each other, and lettuce is no exception. Companion planting is also helpful for keeping pests at bay.
Friends of lettuce include mint, chives, garlic, radishes, carrots, beans, beets, corn, and marigolds. On the other hand, avoid planting lettuce with broccoli, cabbage, cauliflower, and kale.
Choose a planting area where your lettuces receive six hours of full sun each day. Lettuce loves growing in moist but well-drained soil with a pH between 6.0 and 7.0, so prepare the garden or raised bed with the right dirt and add rich organic matter if necessary.
How Far Apart to Plant Lettuce
The best way to grow lettuce indoors or outside is to consider distance between plants. Growing plants too close together is a common mistake and often leads to overcrowding and unhealthy or stunted growth. Learn how far apart to plant lettuce for each plant type, how deep to plant them, and the proper row spacing.
It's always useful to plan ahead of time when preparing a garden to ensure the space is big enough to comfortably accommodate the amount of lettuce you are growing.
Plant spacing varies depending on the lettuce type, so always read the seed package before planting. When growing lettuce from seed, space lettuce seeds one inch apart and a quarter to a half-inch deep.
If you're growing them directly in the garden, plant ten seeds per foot and space the rows 12 to 18 inches apart.
Thin the plants after the seedlings sprout, so they are four inches apart for leaf lettuce and six to eight inches apart if they are romaine or butterhead lettuce.
Spacing specifications are different when transplanting seedlings or young plants. For example, leaf lettuce requires six to ten inch spacing and rows that are 12 to 18 inches apart. In contrast, 12-inch spacing with rows 18 inches apart is necessary for head lettuce.
How to Plant Lettuce From Seeds Indoors
Planting lettuce seeds is a simple and great way to get a head start on your garden. Not only that, but vegetable seeds are cheaper than nursery plants, and you have a larger variety of types to choose from at your garden center or online store. Here is how to grow lettuce by planting seeds indoors.
A few weeks before the last frost, fill a seed starting tray or start growing lettuce in pots with potting mix. When planting arugula and lettuce seeds, follow the seed packet instructions and press a couple of seeds down into the soil about a quarter to a half-inch deep and an inch apart.
Use a spray bottle to mist the dirt so that it is moist but not soaking, and set the tray on a sunny window sill. If you don't have access to ideal sunlight, consider placing it beneath grow lights to raise the temperature and encourage faster germination.
Feel the soil each day with your fingertips and spray it with water as necessary to keep the dirt damp. Do not allow the potting soil to dry out or become soaked.
Transplanting Lettuce Seedlings Outdoors
After your lettuce seeds germinate and you have a flat or container of lettuce seedlings, it's time to prepare both the plants and the garden for growing them outside. Here are the steps to take to transplant your lettuce in the early spring after the last frost passes.
Before transplanting your young lettuce plants outdoors, it's vital to acclimate them to the weather.
Take them outside a couple of hours each day for a week to harden them off. Start by setting the plants in a shaded area and gradually move them to a sunny location by the end of the week.
Prepare the garden or raised bed by making a hole the appropriate distance apart that is deeper and wider than the base of the seedlings. Remove each plant carefully from the tray or pot and set their roots in the soil. Growing arugula in containers is another option.
Cover the pant's base with dirt and pat it down gently with your hand. It's essential to water each plant right after transplanting to help the roots settle and prevent them from drying out.
After you have all lettuce plants in the ground, spread a layer of mulch around them to help the dirt retain moisture.
How to Grow Hydroponic Lettuce
A raised bed or garden bed is not the only way to grow lettuce. Lettuce is a popular choice for hydroponics, and even beginning gardeners have great success growing them in this controlled environment.
There are several steps to hydroponic growing once you choose the right hydroponic system for you and a good plant medium.
After that, all that's left is to pick your favorite lettuce seeds. There are a variety of these systems available, and it all depends on your space and budget.
Start by placing the lettuce seeds inside a wet paper towel. Fold it over and set it inside a sealable plastic bag. Set it in a warm, dark place until the seeds grow into seedlings with one-inch stems.
As they germinate, transfer them into another wet paper towel by covering the root sections and allowing the stems to grow straight. Once the seedlings are stronger and bigger, transfer them to their permanent container in your hydroponics system.
Refresh the water every few days or once the water gets translucent or murky, and feed them with a liquid fertilizer every week by following the package instructions.
When growing lettuce hydroponically, provide your plants with a day temperature of 68 to 75°F, with a slightly lower night-time temp of 60 to 65°F.
Plant them in a medium with a pH value of 5.5 to 6.0 and use a 1.4 mS/cm electrical conductivity value. Provide your lettuce with ten to 14 hours of moderate or low light each day.
Giving Your Lettuce Proper Care While Growing
Your job is not over after you seat the young lettuce plants in the garden. While nature generally gives your garden most of what it desires to flourish, the plants still want some attention from you. This includes watering during dry periods, weeding, feeding, and monitoring for pests.
Water your plants lightly and frequently since lettuce doesn't develop a deep root system, and it's important to develop leaf growth rather than rooting. Keep the dirt consistently moist but not soaked to prevent rotting.
To encourage faster growth after planting new lettuce, consider covering them with floating row covers to maintain the temperature, and it is also an ideal pest deterrent.
Lettuce demands plenty of food, especially if you plan on harvesting the leaves as they grow. Giving your plants fertilizer encourages the growth of new leaves, so feed your plants every two weeks with a half-strength, well-balanced granule or water soluble fertilizer.
Keep an eye on your lettuce as it grows and pull out any weeds as soon as you spot them since they take necessary nutrients out of the soil.
To prevent the unnecessary job of constant weeding, spread a layer of mulch or straw over the ground soon after planting your lettuce seedlings.
Bolting is a common occurrence with cool weather crops such as lettuce, different varieties of arugula, and cilantro, and once this happens, the leafy green veggies taste bitter. Under hot weather conditions, the plant bolts, sending up a flower stalk that goes to seed.
While it's not always possible to stop your lettuce from bolting, there are steps to prevent it from happening. First, consider planting your lettuce in areas where it receives some shade during the hottest part of the day or protect them with a shade cloth.
Some cultivars bolt faster than others, so read the seed packets before purchasing them. Finally, pinch off flower buds as soon as you notice them growing from your plants.
Common Problems While Growing Lettuce
Many issues arise while gardening, but insects and disease are two problems that give gardeners a headache.
While some of these concerns are controllable, others are nearly impossible to avoid. Here are some signs that your lettuce plants are struggling with common issues and ways to prevent them.
Insects are a common problem for all types of outdoor plants, and aphids and slugs are two common culprits for lettuce.
Aphids are tiny green bugs that usually hide beneath leaves. They chew on the foliage, spread disease, cause mold issues, and suck away the nutrients of the leaves. To kill these insects, apply Neem oil or horticulture soap right away or remove them by hand.
Slugs and snails are additional problems to deal with on lettuce, but they are easier to control than aphids. They usually come out at night and leave a slimy trail on the plants. Traps and handpicking are the simplest solutions for controlling these pests.
Bugs are not the only thing lettuce has to deal with. They also suffer from fungal and bacterial diseases, such as powdery mildew and anthracnose.
Powdery mildew is a powdery, white fungal growth on the older leaves of the plant that causes them to turn yellow and brown.
It favors humid weather and spreads on the wind over long distances. To control this disease, apply sulfur as soon as you notice symptoms.
Anthracnose is also a fungus, and signs that your lettuce is infected are tan, water-soaked spots on the outer leaves that eventually fall out, giving the plant a shot-hole look.
This disease spreads from the ground through splashing water, so it's vital to take care when watering your plants. Crop rotation is an excellent practice to avoid dealing with this problem year after year.
Harvesting and Storing Garden Lettuce
You got your hands dirty planting the perfect vegetable garden, gave your plants the care they love, and kept pests at bay, and the time finally arrives when you reap the benefits of your efforts. But, when is lettuce ready for harvesting, and what's the best way to store leafy greens after picking?
Harvesting and when to pick lettuce depends on the type of lettuce. When to pick romaine lettuce is anywhere from 30 to 70 days after planting. The best time to pick iceberg lettuce is 50-90 days after you plant the seeds. To harvest head lettuce, use a sharp knife to cut the head from the base or pull the entire lettuce plant out of the ground.
To pick loose-leaf lettuce or loose heads, clip the outer leaves as they grow and continue harvesting this way until the end of the season, or cut away the entire plant. Consider harvesting every other plant in the garden to give the others room to grow.
If you have a large harvest that requires storage, wrap full heads of lettuce in damp paper towels and set them in a plastic bag in the crisper drawer of the fridge to make lettuce last longer.
To keep loose leaves fresh, clean them under running water, pat them dry with a paper towel, and store lettuce in the fridge in a container.
What better way to get back in touch with nature than to grow a garden? Not only is lettuce an easy vegetable to grow, but planting your own veggies keeps you a part of the entire growing process, from seed to harvest.
In addition, a bowl of organic, leafy greens is delicious and packed full of the nutrition your body needs.
We hope that learning how to plant lettuce and care for your plants rewards you with a healthy crop of greens, and we'd love it if you'd share our lettuce growing and harvesting guide with your circle of family and friends on Pinterest and Facebook.